Forget mass shootings, police brutality, terrorist attacks, women's rights or any of the other ongoing issues in the world, let's talk about the current shade between Taylor Swift and her ex-boyfriend for another month!
I've always been a lover of some good ole' gossip and I'm not afraid to admit it. I'm usually the one filling my friends in on the current Hollywood drama. I know which celebrities are dating who and I'm almost always keeping up with the Kardashians. But this last debacle surrounding Taylor, Kanye and the song 'Famous' off his new album had even me shaking my head. I consider myself a feminist, and because of that I find myself extremely disappointed in how the biggest female celebrities of my generation are presenting themselves in the public eye. It's as if they've all lost their integrity, and reverted back to 15-year-old high school girl tendencies. It's no longer about talent or personality, it's about being a part of the coolest 'squad' and throwing shade on social media to your exes and enemies.
In attempt to provide relevant examples, let's focus on what's going on between Taylor Swift and Kim Kardashian (& Co.) right now. In Kanye West's song, "Famous," he raps, "I feel like me and Taylor might still have sex. Why? I made that bitch famous." It's safe to say Taylor regretted giving Kanye the 'OK' to drop that reference because she immediately made a statement saying she told Kanye not to say that line about her. This later turned out to be a lie after Kim released video footage of a call between Kanye and Taylor, where he asked for, and was granted, her permission. Rivalries have existed since the dawn of time, but you'd think that this feud would be between Taylor, Kanye and maybe Kim seeing as she's married into this web of drama. However, not the case.
Kim, Khloe Kardashian, Kendall Jenner, Taylor Swift, Selena Gomez, Ruby Rose, Chloe Grace-Moretz, Hailey Baldwin, Demi Lovato, Zendaya and Martha Hunt all took to social media to voice their opinions (regardless of how far removed they are) within 24 hours of Kim's video release. It was like a scene out of Mean Girls via the internet. All of these women, who should probably instead be promoting some actually important political and social movements, jumped at the opportunity to air out their dirty laundry and bash their fellow female celebrities in some way or another.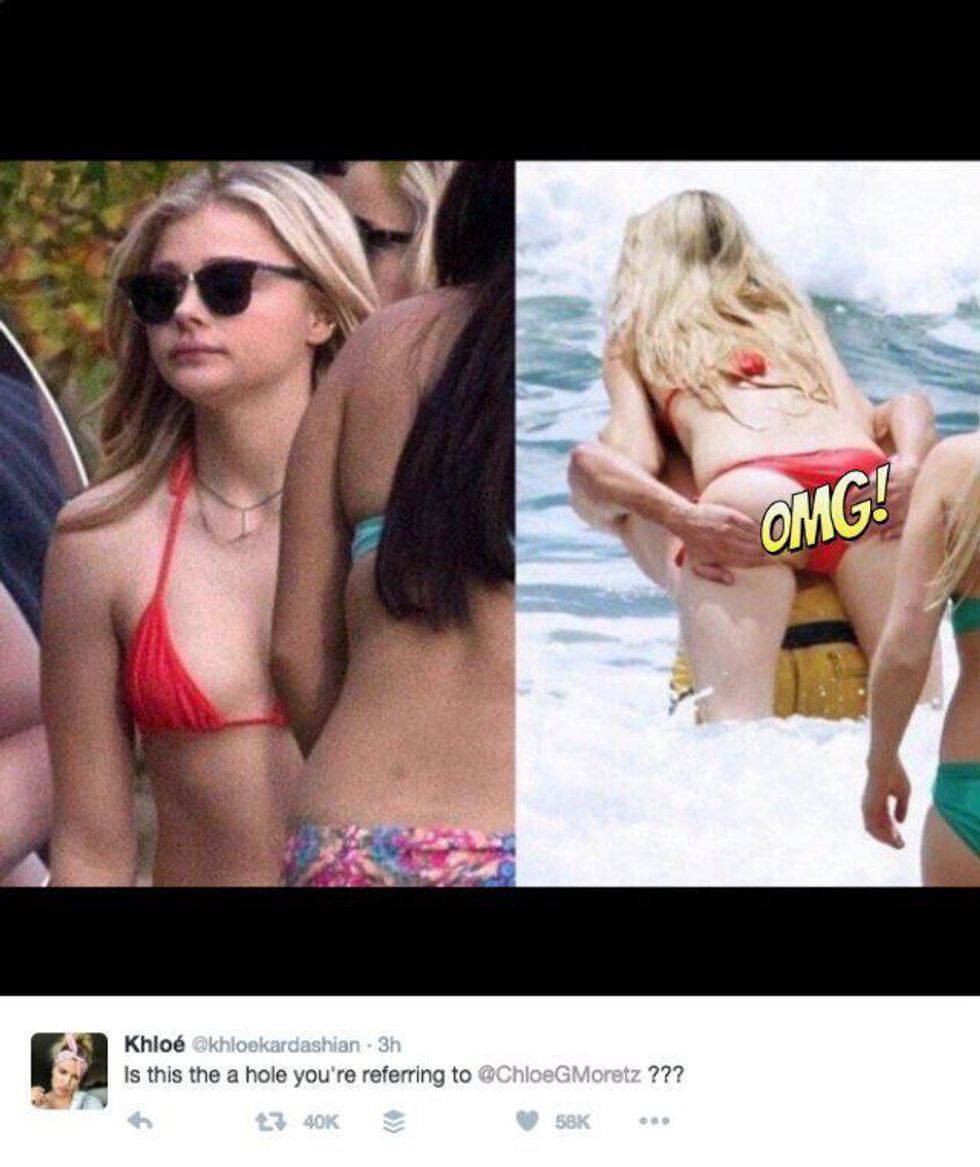 You know who we didn't hear from while all of this girl-on-girl hating was going down? Kanye West. Or any of Kanye's friends, people who worked on the album, or even his enemies. It's as if the reason behind this entire "beef" had been forgotten and all of these women who should be focused on their work, jumped at their opportunity to take a swing at one another behind their iPhone screens. And for what!?
When did the women of Hollywood stop focusing on their careers and start obsessing over throwing shade and having the most famous group of friends. No one cares about Karlie Kloss being one of the biggest super models in the world, they care about whether or not she was invited to Taylor's 4th of July party. Who is she friends with? Who is she dating? What did she Instagram? Why not, "What is she doing to promote gender/race equality and how is she encouraging her fan base to do the same?"
Like I said earlier, there's nothing wrong with some entertaining gossip. Everyone is guilty to finding excitement in hearing about some serious side shade or a huge Hollywood couple calling it quits. What I do have a problem with is how catty it all is, and it's exclusivity to women. It's all sounding like a couple of high school girls fighting over a boy who's not even worth it.
Leave the belittling and degrading of women behind, and focus all this pent up energy on proving how strong women can be without trying to sabotage each other's careers. Let Kanye be the one to say something dumb, don't do it for him. If you're fortunate enough to have your voice be heard, don't waste it by bullying others. And that goes for everyone.
[rebelmouse-proxy-image https://media.rbl.ms/image?u=%2Ffiles%2F2016%2F07%2F18%2F63604479629740968718968412_tumblr_inline_n6ma3t1ISU1qhgk1x.gif&ho=https%3A%2F%2Faz616578.vo.msecnd.net&s=528&h=daeace771f7513dddc2e2d6c4bf776766b869644624ae656a160c23a44fa6300&size=980x&c=59223995 crop_info="%7B%22image%22%3A%20%22https%3A//media.rbl.ms/image%3Fu%3D%252Ffiles%252F2016%252F07%252F18%252F63604479629740968718968412_tumblr_inline_n6ma3t1ISU1qhgk1x.gif%26ho%3Dhttps%253A%252F%252Faz616578.vo.msecnd.net%26s%3D528%26h%3Ddaeace771f7513dddc2e2d6c4bf776766b869644624ae656a160c23a44fa6300%26size%3D980x%26c%3D59223995%22%7D" expand=1]