During your first-year of college, the memories of holidays back home can bring many emotions. It's sad that you won't see your family and have a nice dinner with them to celebrate the occasion. That doesn't mean you shouldn't look forward to the fun ways you can get festive on campus with your friends. Here's how my friends and I enjoyed special occasions without alcohol.
1. Dorm trick-or-treating during Halloween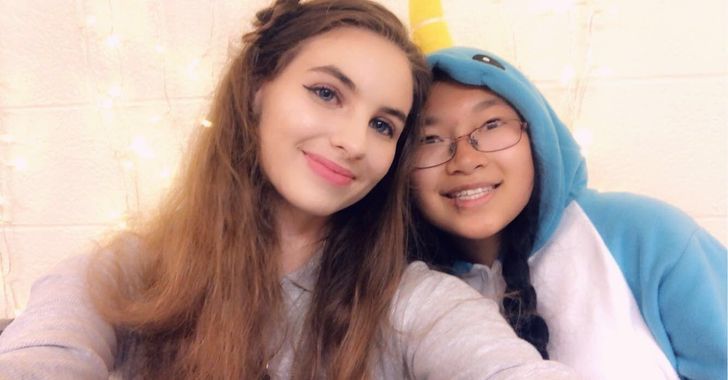 Sydney Wright
Halloween is likely the first "major holiday" you spend on campus. Our dorm hosted trick-or-treating by floor. Essentially, everyone went up to the fourth floor to go door-to-door for candy, then to the third floor and so on. This gave everyone a chance both to pass out candy and to participate in trick-or-treating. Some people put a lot of effort into their costumes and others just showed up at the door as a tired college student (spooky!).
My friend braided roses into my hair and I accessorized as Lana Del Rey. She sported a narwhal onesie for the night.
2. "Friendsgiving" the week before Thanksgiving break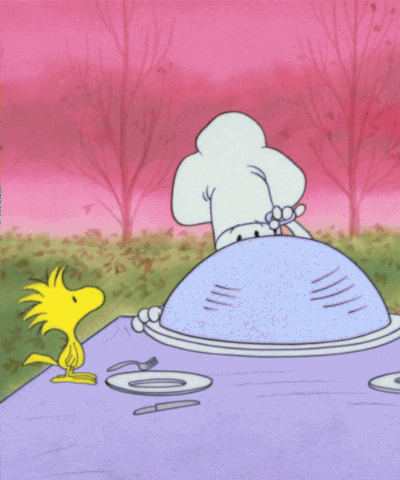 Giphy
At my university, most people go home for a week at Thanksgiving. For me, Thanksgiving was the first time I got to go home since moving to college, so that week was a monumental moment for me. To celebrate the family I had formed on campus, we simply had a Friendsgiving complete with fatty foods and a game night.
3. White Elephant for the winter holidays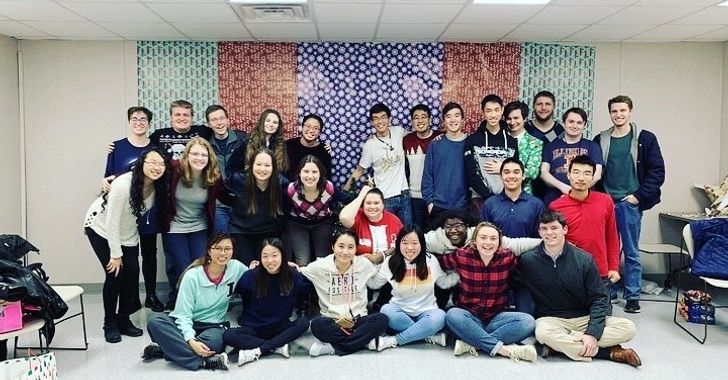 Sydney Wright
The week before finals, my Christian fellowship hosted a white elephant party. We had a great time exchanging cheap gifts, consuming food, and wearing ugly Christmas sweaters.
Not to mention, the night before reading day, the dining halls at UIUC host breakfast at midnight, where you get a free meal swipe to eat all your favorite breakfast foods in the middle of the night.
4. Watching the Super Bowl with friends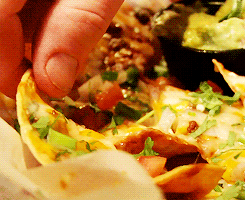 Giphy
My family isn't big on football, but every year we watched the Super Bowl. It was sad realizing this would be my first year watching without them. A few of my close friends and I loaded up on snacks, made microwave nachos, and streamed the game from a laptop. A couple of my friends worked on homework during the game and the rest of us gave ourselves manicures. It was an odd way to celebrate, but a wholesome night.
5. Valentine's/Galentine's Day can be as romantic or platonic as you like
Let's be real, Valentine's Day is another excuse to eat candy. But it's also a day to show those around you how much you love them. A nice gesture while living in a dorm is handwriting notes to stick on friend's doors. If you're feeling bold, you could even make one for everyone on your floor.
My Christian fellowship has a tradition of a formal dinner for Valentine's. The men in our group secretly arranged a dinner (cooked in a dorm kitchen) to serve to the women. Afterwards, we took cute photos in our dresses and suits.
6. Staying sober during unofficial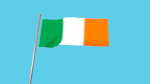 Giphy
All year long, I heard about this purge-like weekend in March where people get black-out drunk and go rogue. St. Patrick's Day occurs over Spring break, so to make-up for lost revenue, the bars in Urbana-Champaign host an "unofficial" St. Patrick's Day. This behavior is not condoned by the university, so to try and keep people out of trouble, the resident halls offer loads of activities throughout the weekend. I'm underaged anyway, and at the time I was still 18, meaning I legally could not enter a bar in Champaign. (Champaign allows 19 year olds to occupy bars, however, under federal law they're still prohibited from drinking).
My friend's and I had a ton of fun that weekend participating in crafts, games, and a midnight cereal buffet. If only I had known that was my last weekend on campus.
As we all know, our campus-life got cut-short because of COVID-19. I'm grateful for all the memories I made and special nights I had on campus. I hope all the in-coming college students get to enjoy their "firsts" away from home as much as I did.