Transitioning into college can be really emotionally difficult. Know what else can be emotionally difficult? Realizing that Hogwarts is a fictional school that you will never actually be able to attend. Luckily, there are a few ways to make both of these hard situations a little less grim. Making college feel like Hogwarts can help you ease into college life (and have a little fun with it).
Find cool places at your school.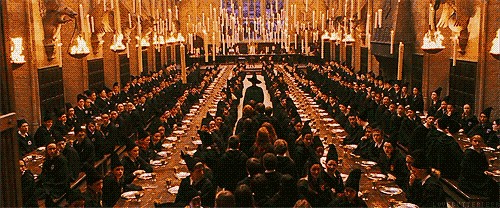 A great way to settle in at school is to find places where you feel comfortable. Maybe the science building has a really old staircase that looks like it leads to Gryffindor tower. A Hufflepuff may want to see if their school has a greenhouse that looks like the Herbology classroom. Explore some places you wouldn't usually go. Little personal nooks, especially ones that aren't frequently occupied by other people, can feel comfortable and familiar when they make you feel like a Hogwarts student.
Write with a cool pen.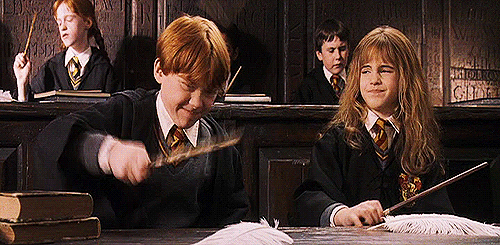 You might get some weird looks if you bring a quill and inkwell to class. But even a cool, old-timey pen can make your schoolwork feel like charms and spells. And hey, if you aren't worried about judgement from your roommate, buy a fancy quill for when you write homework in the dorm!
Play pretend.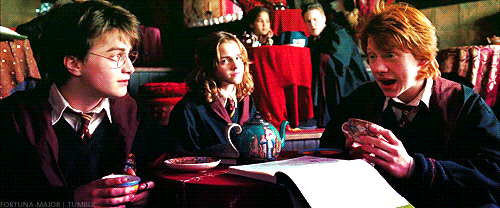 Yes, you're an adult. But that doesn't mean you can't play pretend in your head. As you work on Chemistry homework, imagine it as a Potions project. If you have a long, boring essay to write, pretend it's for Defense Against the Dark Arts. If you use your imagination, you may be able to muster up some motivation to do your assignments.
Bring your merch.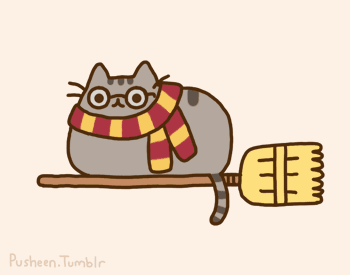 If you want to feel like you're at Hogwarts, bring things that remind you of it. The dorm room is yours to decorate. Pack your wand, your Hogwarts blanket, your figurines, your stuffed animals, and whatever other Harry Potter merchandise you love. (Just don't freak your roommate out too much.)
Check out the literature classes.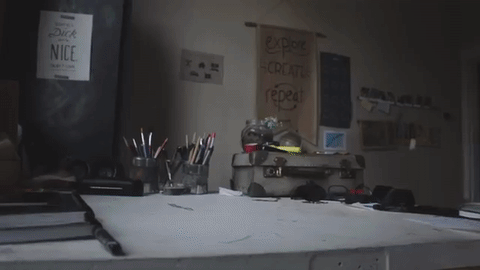 If you love Harry Potter, there's a good chance you'll love at least one of your school's literature classes. Some universities have modern fiction classes, fantasy studies, or even Harry Potter classes. With courses like these, you'll get to enjoy the comfort of a good book (and get credit for it!) You may even discover a story you enjoy just as much as the Harry Potter series.
Go to the library.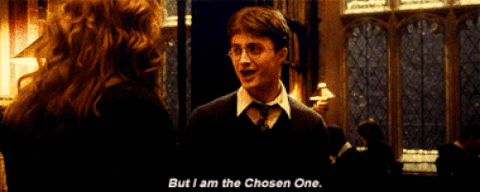 For book lovers, all libraries feel like home. Many university libraries have entire sections of old books that will make you feel like you're in the Hogwarts library. If nothing else, being surrounded by books can be comforting and may lead you to discover a new book to become engrossed in.
Make some great friends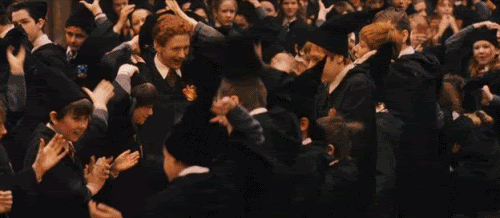 The most magical things about Hogwarts aren't the wands or the castle. What makes Hogwarts feel like home is the friendship you have developed with the characters. So join some clubs and teams. (Bonus points if they're Harry Potter related!) Finding a really great group of friends is the key to bringing Hogwarts magic into your life.