From the very second you walk through the doors of historic Hinkle Fieldhouse, also known as Indiana's Basketball Cathedral, you know that something incredible is about to happen. You feel what has been referred to as "Hinkle magic" in the air and you get chills from being in such a remarkable place. Sure, there are plenty of college basketball arenas around the country, but few of them are National Historic Landmarks like Hinkle Fieldhouse is.
While it is no longer the biggest basketball arena, its fame, history, and magic speak for itself. To some, Hinkle Fieldhouse is just a basketball arena, but to true basketball fans, especially Butler basketball fans, Hinkle is so much more. Hinkle is a place of miracles where anything can happen. It's a place that we rush to on game day to get the perfect seat. It's a place where friends are made. It's a place where the Butler Way was founded by Tony Hinkle when Hinkle Fieldhouse was still known as Butler Fieldhouse. It's where the Hinkle magic began and remains today.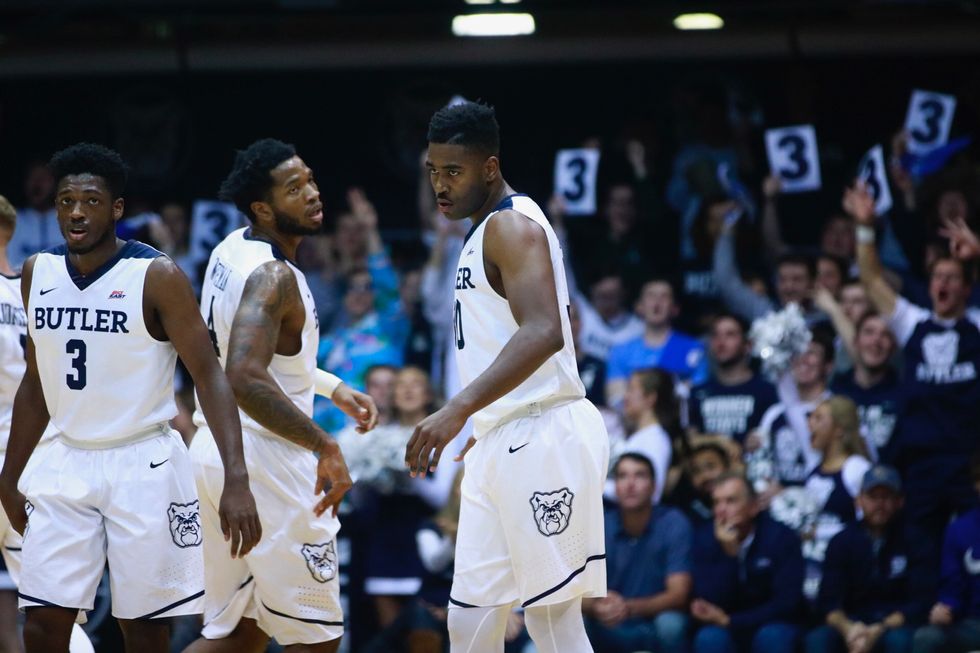 I will never forget the feeling I had when I went to my first Butler basketball game. As I approached the doors, I was nervous about getting a seat in Dawg Pound and knowing the War Song. However, when I walked through the doors, as I had once before, I felt the excitement build up as I weaved through the crowd to get to my seat. Once I reached my seat, I was amazed by the beauty and architectural design of Hinkle Fieldhouse.

Then, the jumbotron played the welcome message which sent chills all throughout my body (and still does, even though I've been to over 20 games now). Right after the welcome message came the video that introduced the players, and then the players emerged from the locker room as everyone starts singing the Butler War Song.


I've been to a lot of sporting events in my lifetime, but I have never felt the same sense of wonder and amazement that I feel at every Butler game. Perhaps it's due to Hinkle magic, something that doesn't ever seem to run low. Or, perhaps it's due to something entirely different. You know the Christmas movie The Polar Express where when kids grow up and stop believing they can't hear the bell ring? At Hinkle Fieldhouse the bell never stops ringing because we never stop believing. And while I don't believe that Hinkle magic accounts for all incredible things that happen in Hinkle, I definitely believe it's always there.