Are you planning to go to the city with friends? A boyfriend/girlfriend? Your family? The best pay to go into the city is with a flexible plan; try having 3-4 places you want to hit, but can find and explore others along the way. Planning in this way will cause less stress, and better memories. The city is filled with cute cafes and beautiful restaurants that your loose plan will end up being filled with a day of adventuring.
1. Little Cupcake Bakeshop
Claudine Rosca
Little Cupcake Bakeshop is an amazing little bakery with cute walls on the outside, perfect for pictures. The address is 30 Prince St, New York, NY 10012 and while you're there might as well grab some dessert! The Blue Velvet Cupcake and S'mores bar was absolutely delicious. They have gluten-free and vegan options, so everyone can enjoy the cute little place, and take some amazing photos as well!
2. Joe and the Juice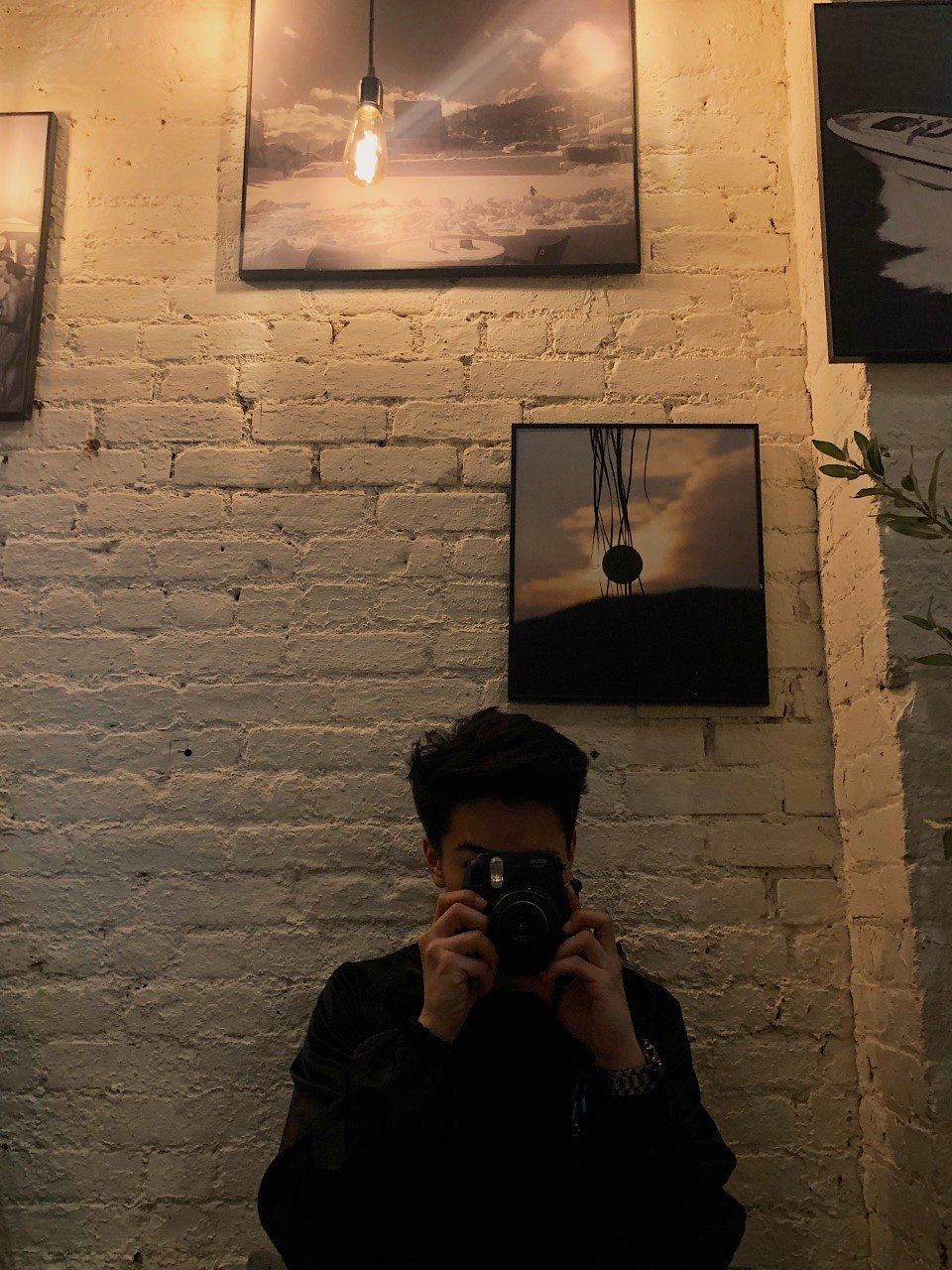 Claudine Rosca
Do you like the ability to do work in a Starbucks? How about the aesthetic of local cafes? Like smoothies and juices? Are you always hungry? Joe and the Juice is an amazing combination of all of those qualities. They have open area of people doing work on their laptops while also the rush of people grabbing juices to go. Grab a juice and take some aesthetically pleasing photos! There are tons of them all over NYC.
3. Bathrooms & Dressing Rooms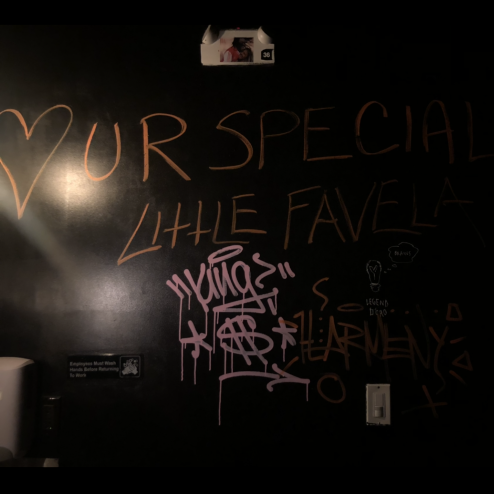 Claudine Rosca
One of the best parts of the city is their secret hidden treasures. Graffiti in bathrooms in urban cafes and restaurants are no longer deviant, but an integral part of street art that is now being emphasized more. You can find graffiti even in the Urban Outfitters dressing rooms! Take some friends to take some cool pictures in unique art, even if it's in the bathroom.
4. NoodleLove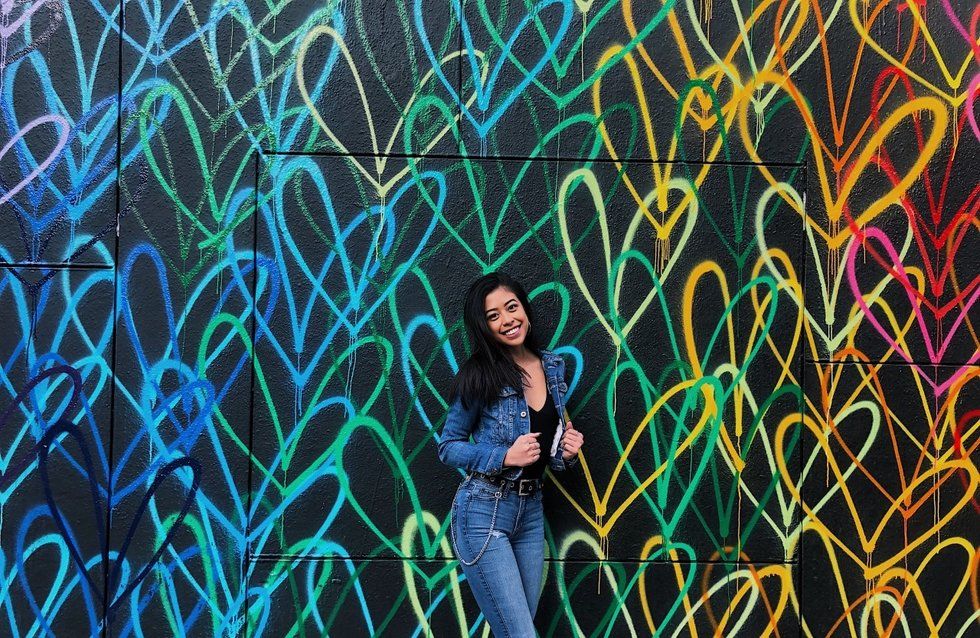 Claudine Rosca
NoodleLove is a cute little noodle house in NYC, located on 192 Mott St, New York, NY 10012. On the side of this restaurant is a wall filled with different colored hearts. A positive, beautiful, yet simple graffiti that is a great stop for photos. While it's cold, it'd be an amazing to take some pictures and head inside for some warm noodles.
5. Pietro Nolita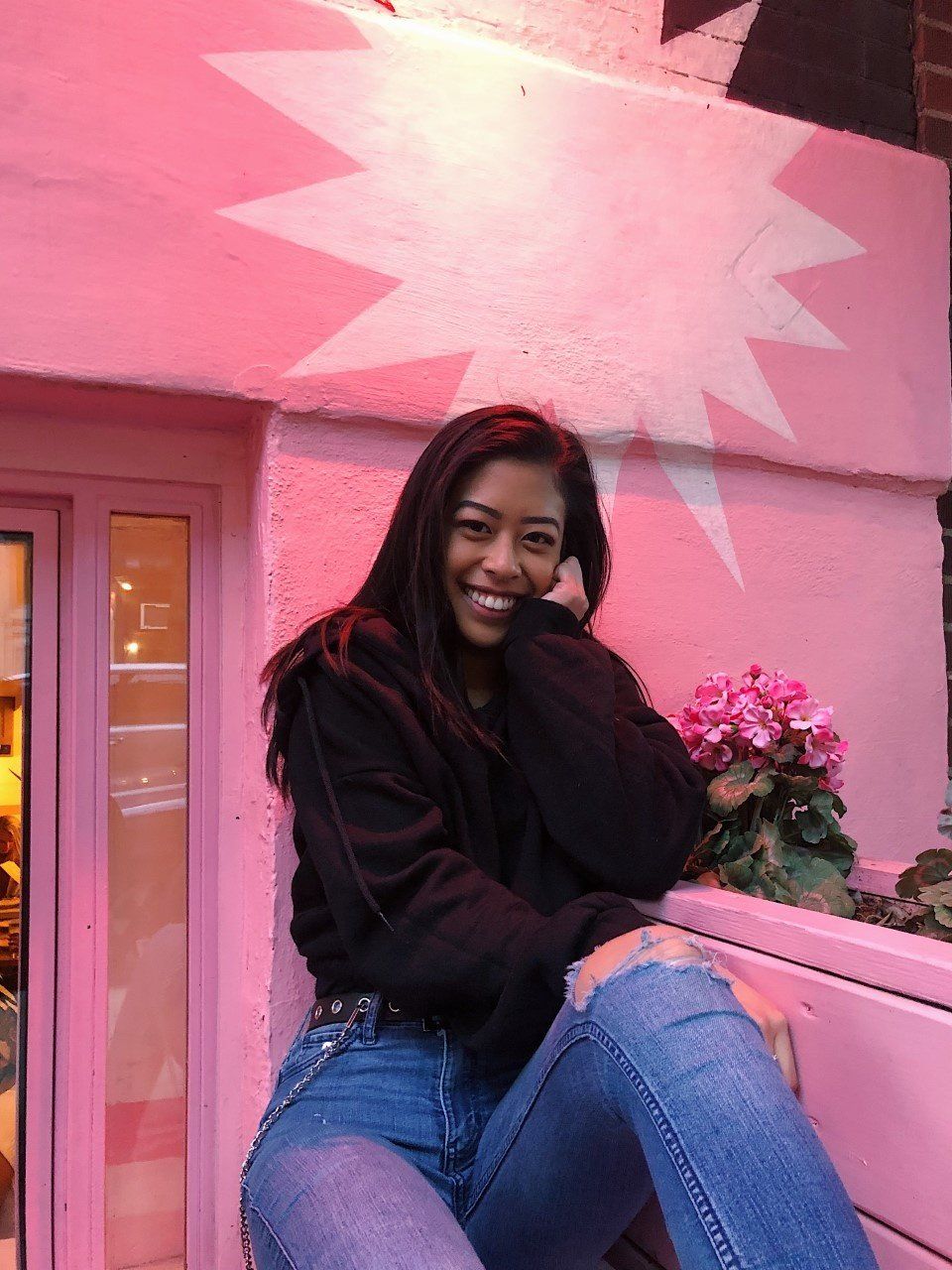 Claudine Rosca
Pietro Nolita is a hidden Italian restaurant, but the exterior looks nothing like what the place is. The entire outside is pink, with hearts and benches! Great for a chic or simple outfit, this pink background works for all photos.
6. Rooftops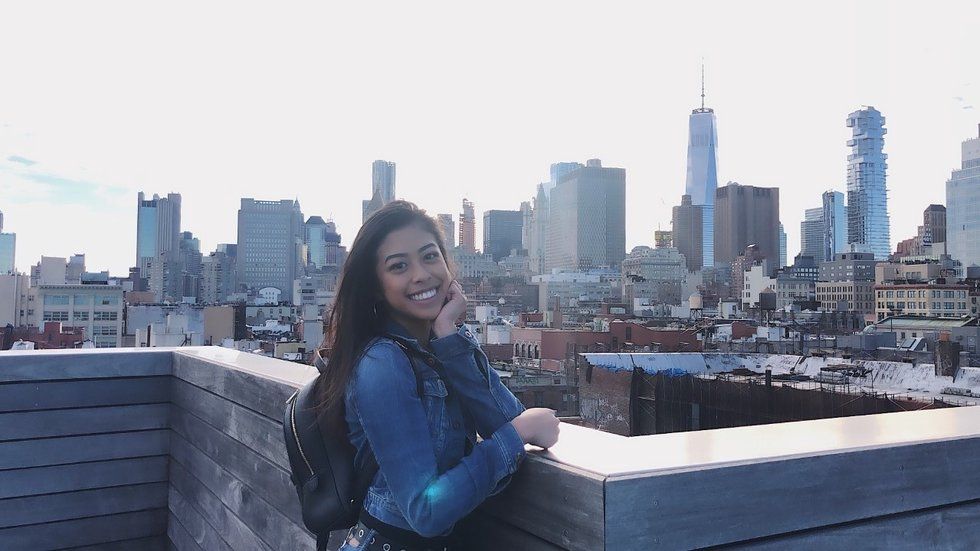 Claudine Rosca
Want a little risk? Try getting to the top of a rooftop, this one happened to be a half done rooftop on top of a new hotel, but these adventures add some edge and make more the photo more memorable. Obviously, don't do anything illegal or too risky, but these rooftops end up to be great photos!
6. Random Wall Graffiti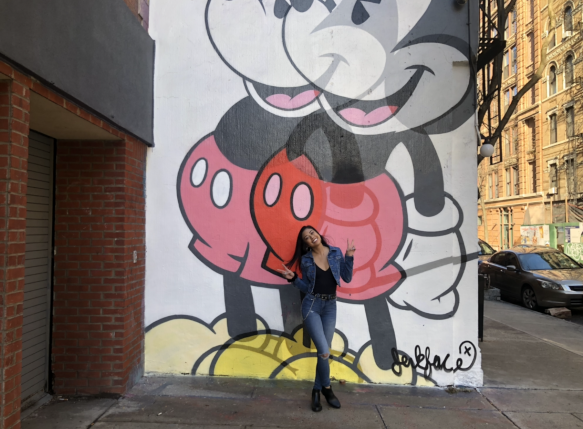 Claudine Rosca
The best parts of the city are't even the ones you know about. They are the hidden treasures that you find along the way. Whether it's a cute cafe or a random graffiti wall, the city is filled with endless opportunities and adventures. Grab some friends and go without a plan, act on instinct and craving, and take photos to make memories along the way.