During my recent travels, my flight got delayed over an hour, giving me a lot of free time to wander around the airport. During my adventure, I was surprised by how many healthy snack options there are available! Of course, there are also a lot of unhealthier options, too. But, you don't have to search very hard for the healthy ones! Below is a list of some of the healthy options I found in the Philadelphia, Pennsylvania and Dallas, Texas airports!
1. Fresh fruit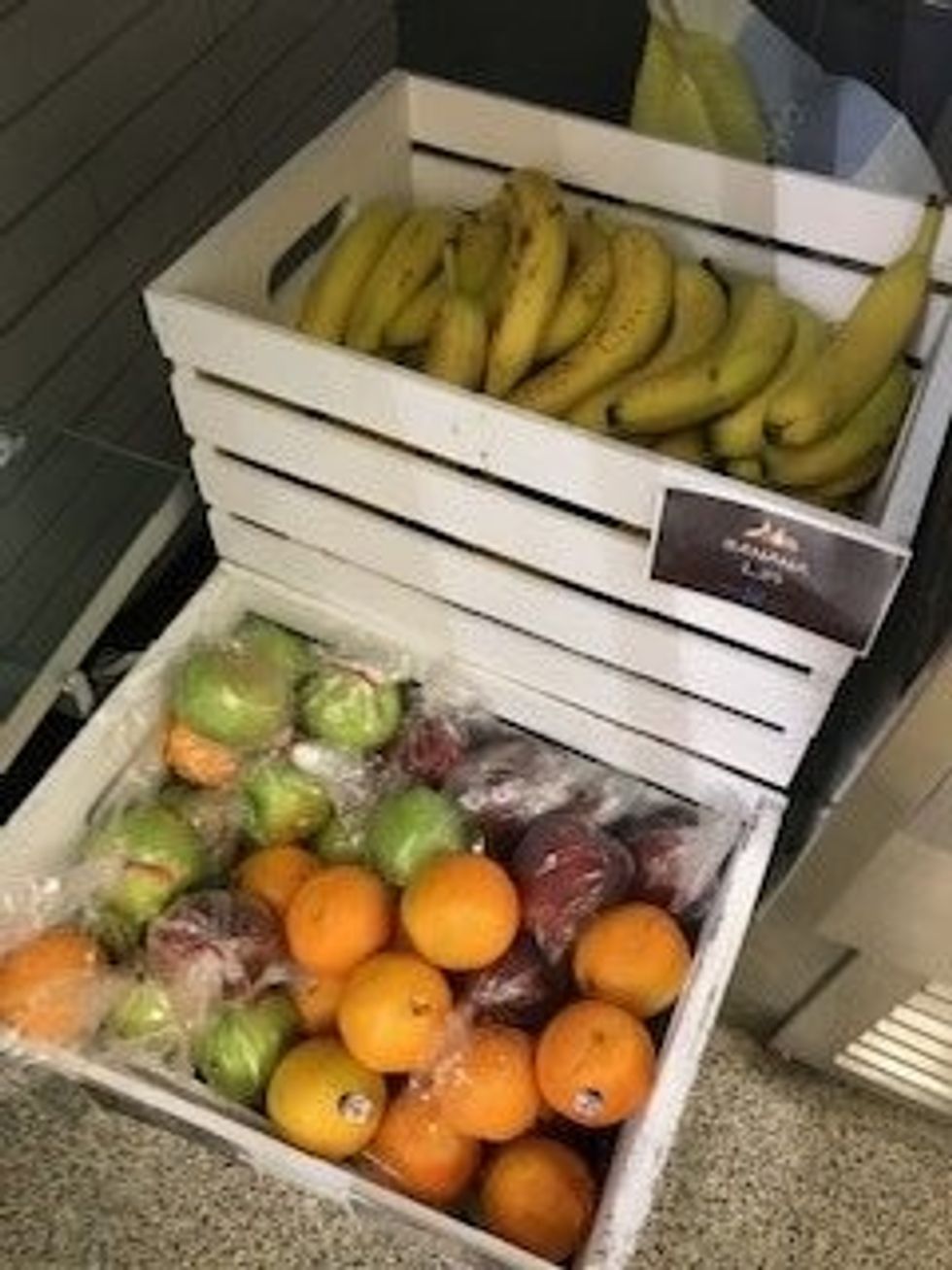 Lauren Burkholder
Most stands have bananas, apples, and oranges. Many also have fruit cups (also veggies) in the refrigerated sections!
2. Dried fruit and fruit strips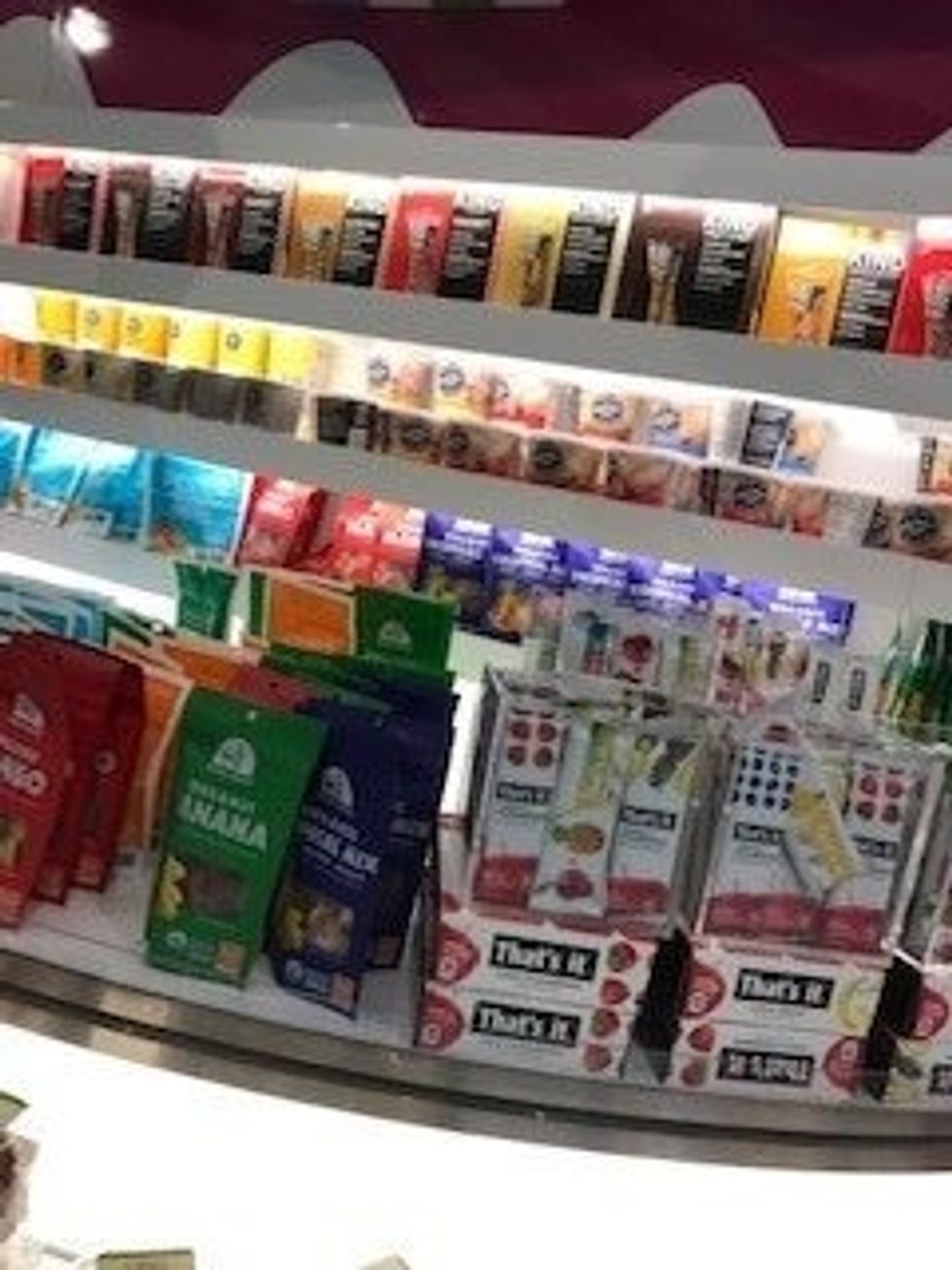 Lauren Burkholder
You can never get enough fruit!
3. Protein/energy/nutrition bars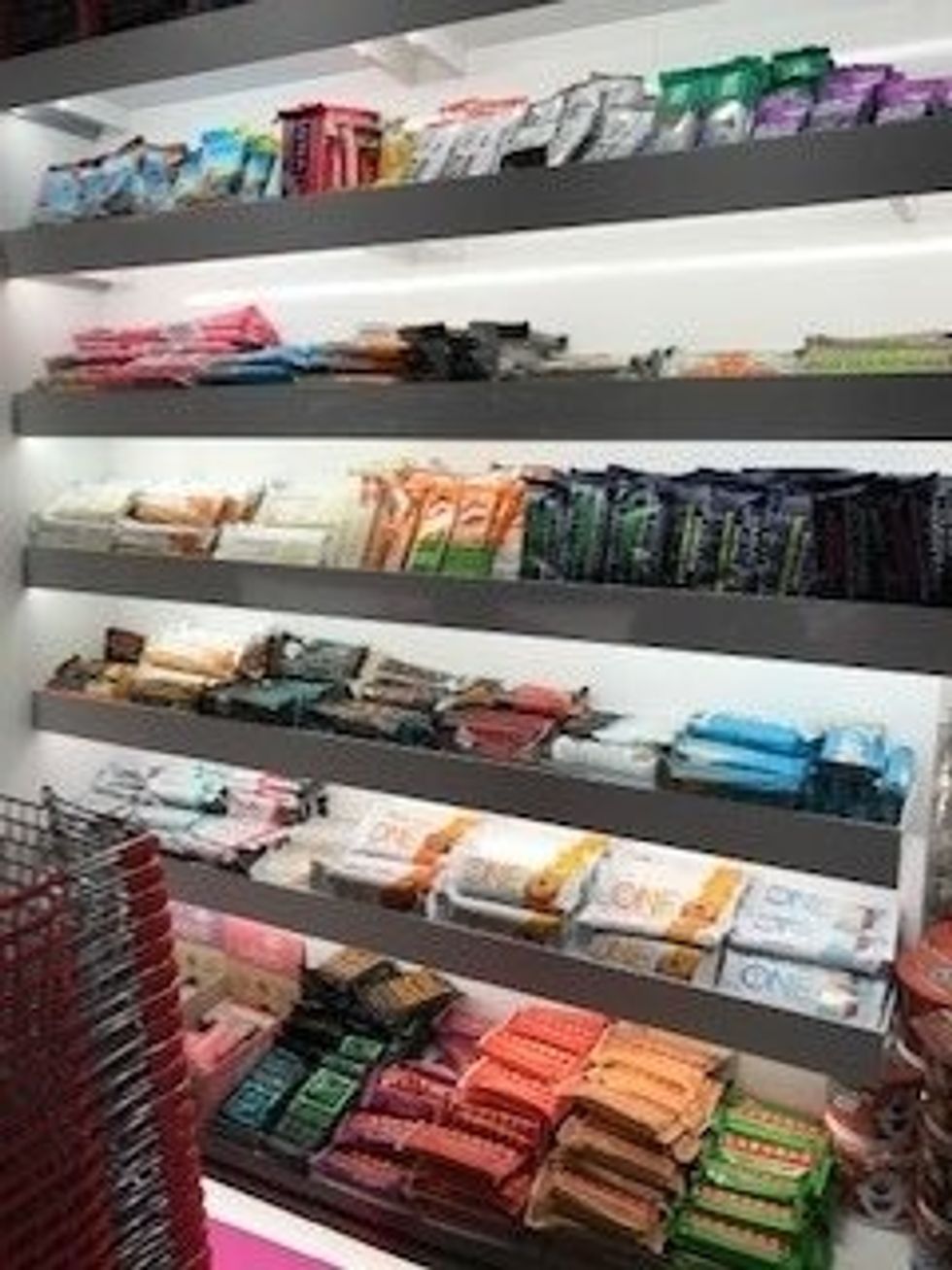 Lauren Burkholder
Luna, Clif, PowerCrunch, Lara, Nugo, Health Warrior, and more! Most of these bars use relatively natural ingredients!
4. Nuts and trail mix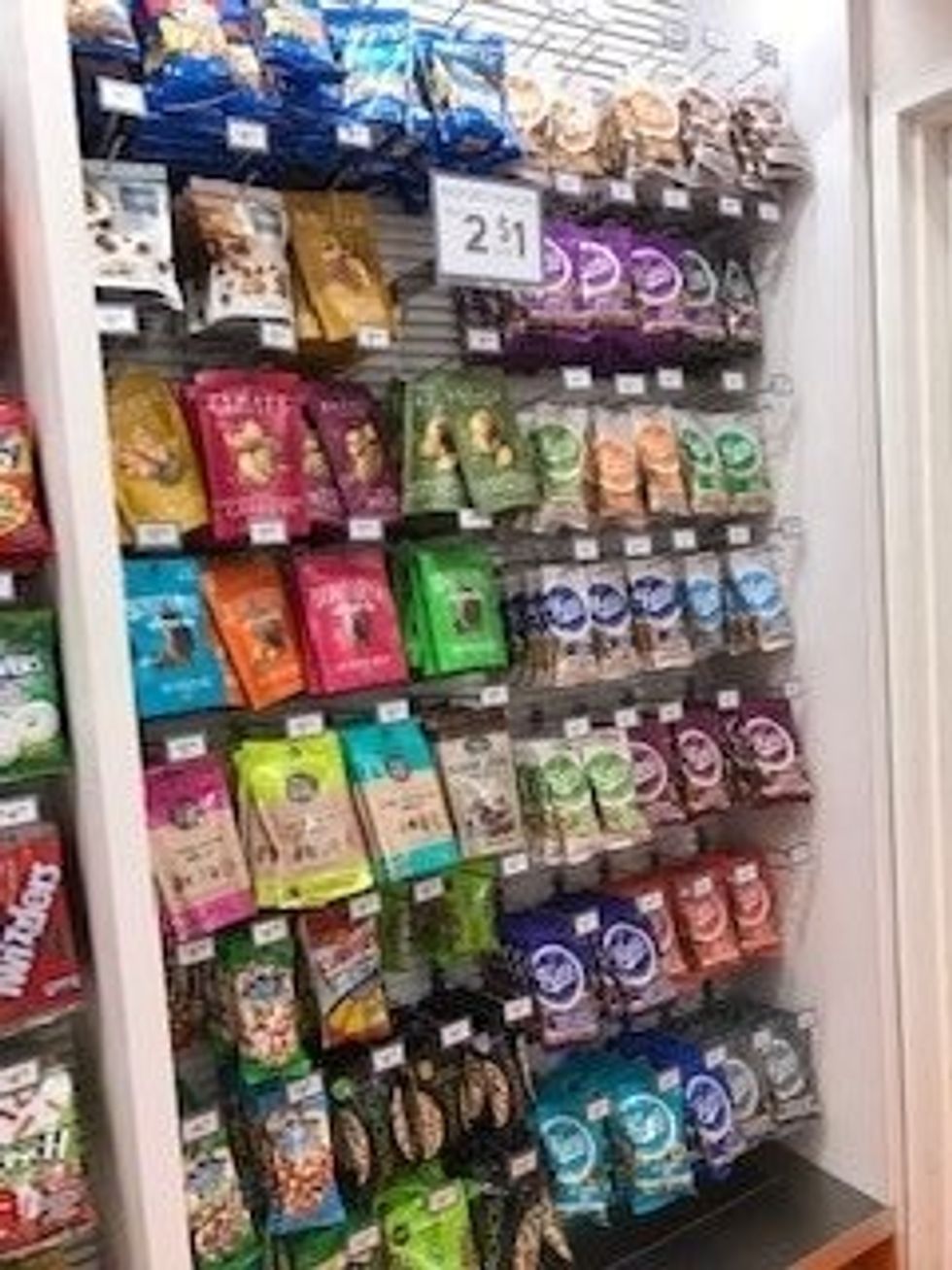 Lauren Burkholder
Nuts are full of healthy fats, vitamins, minerals, and plant-based protein!
5. Vegetable chips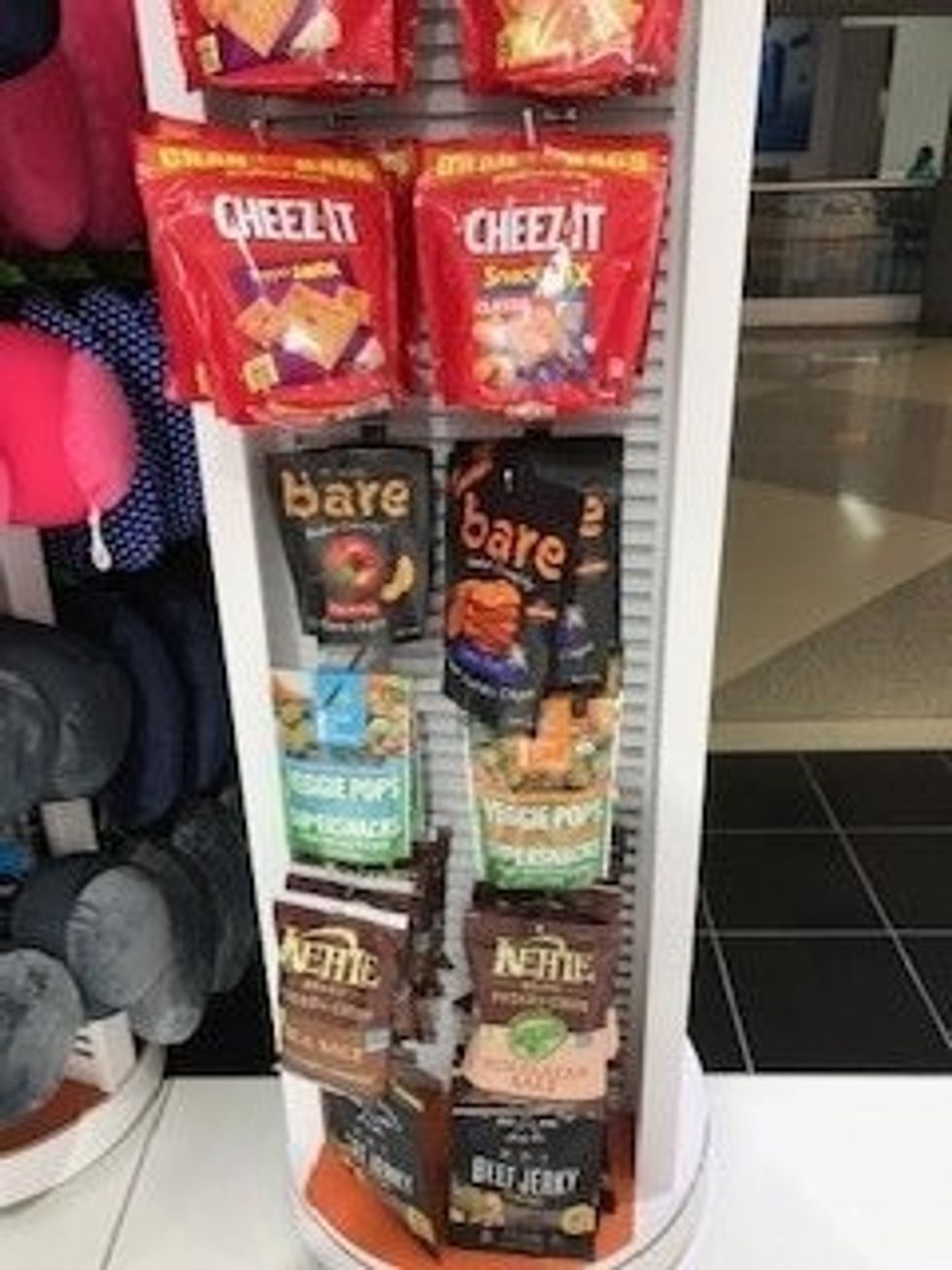 Lauren Burkholder
Bare Snacks vegetable and fruit chips are AMAZING! They are completely natural and baked without oil!
6. Smoothie bowls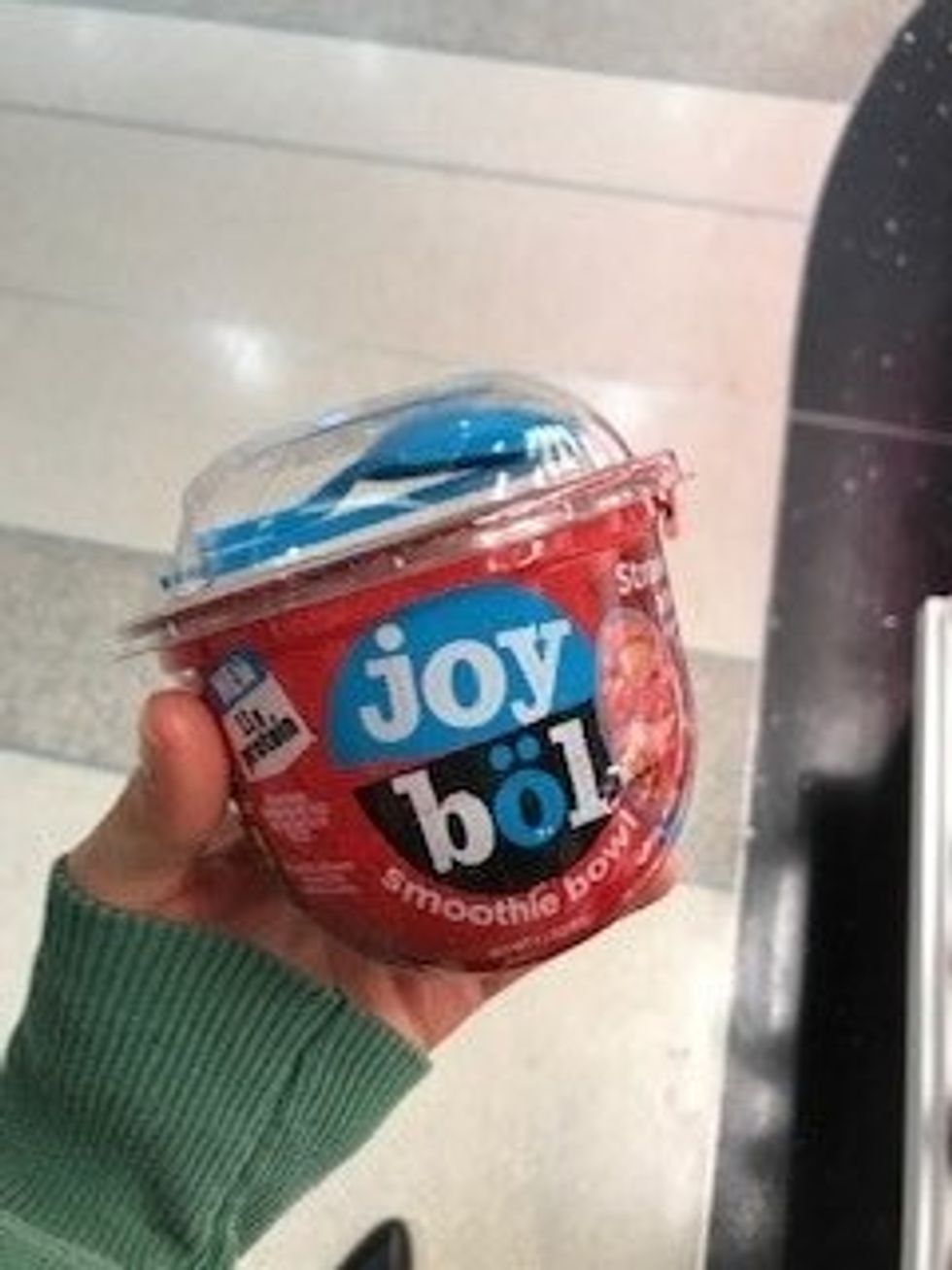 Lauren Burkholder
I have never seen these before but I think they look pretty sweet. They contain a decent amount of protein and minimal added sugars.
7. Organic Cookies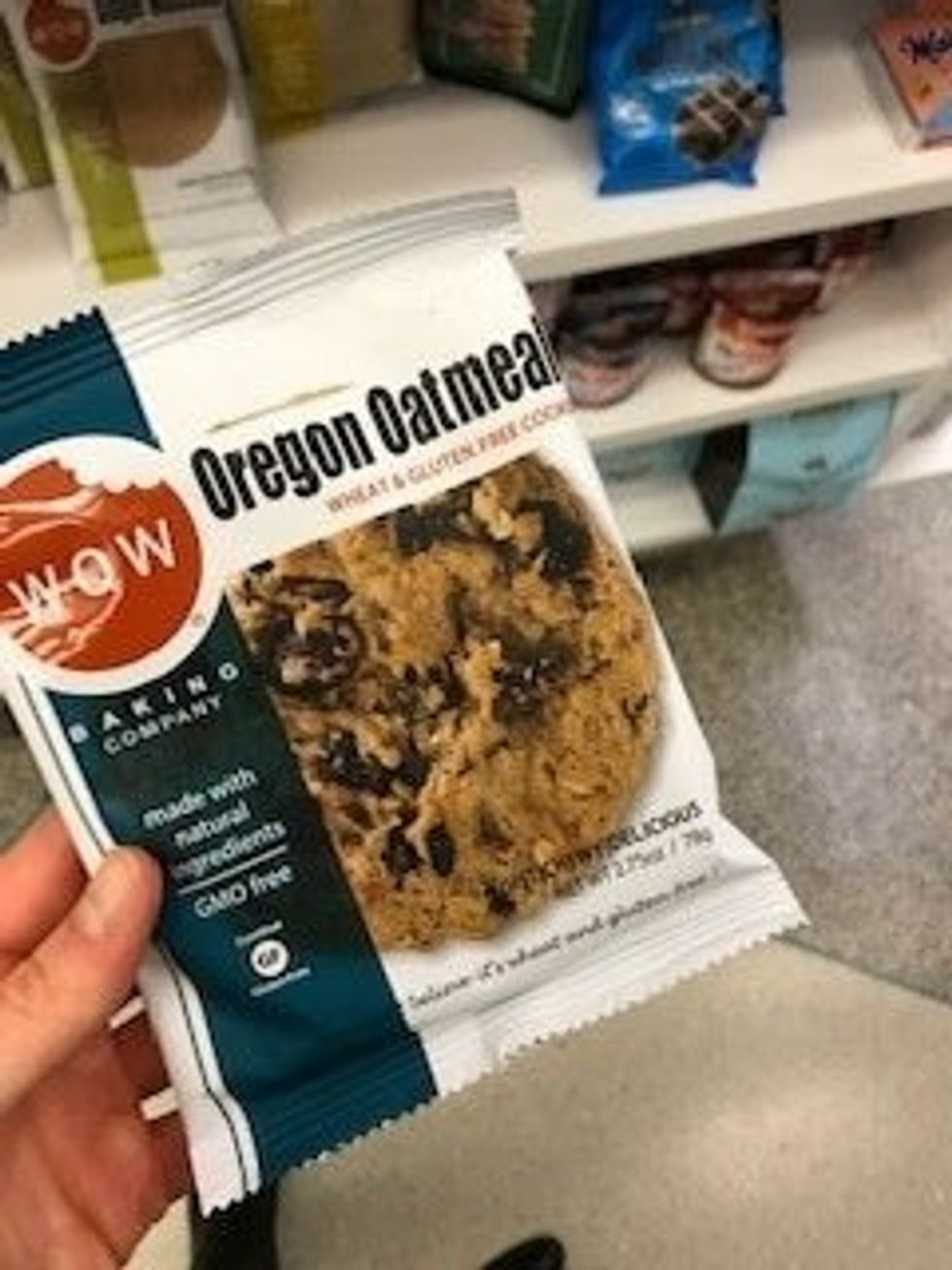 Lauren Burkholder
Wholesome ingredients are always a plus
8. MORE HEALTH BARS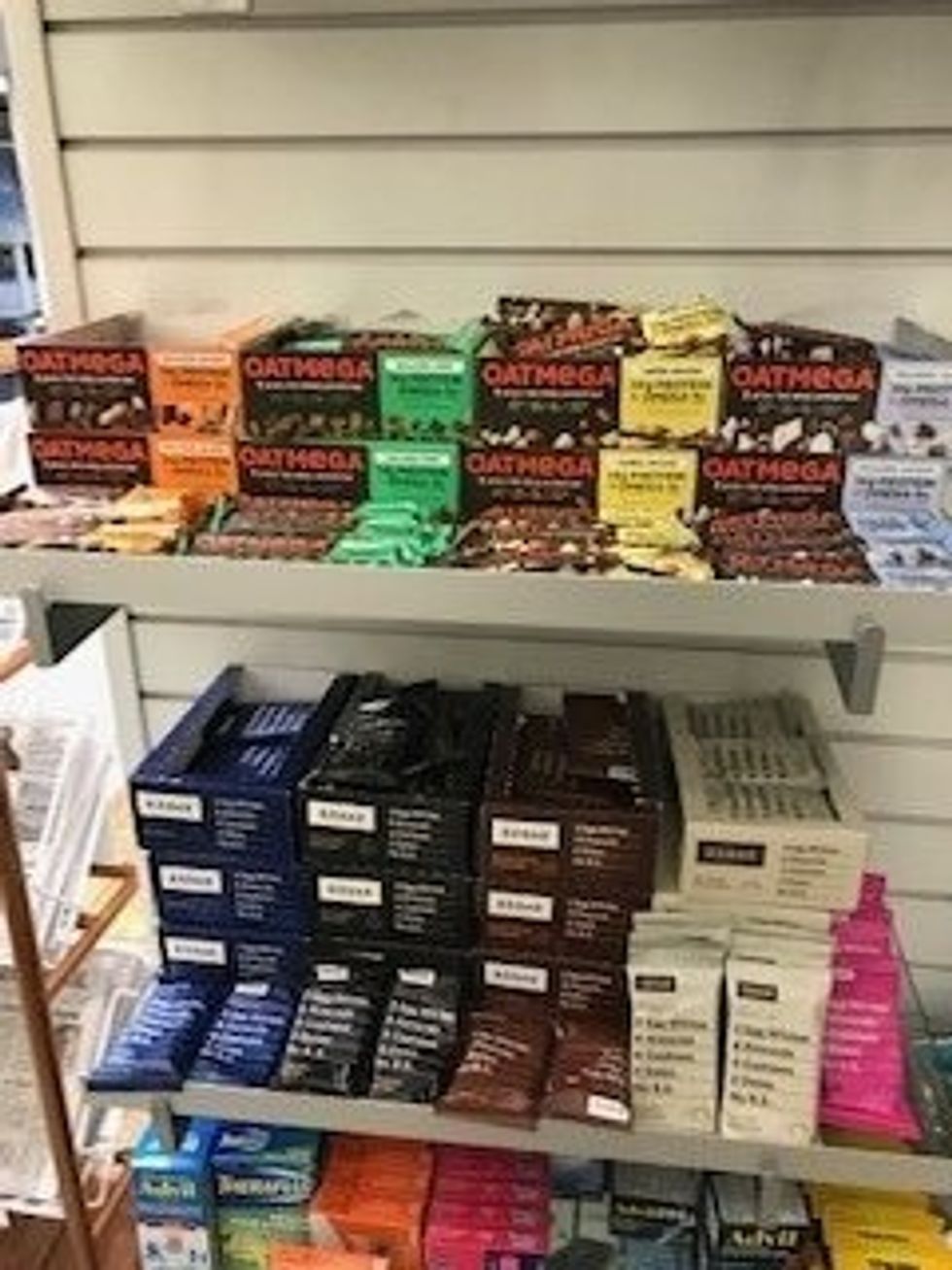 Lauren Burkholder
Oatmega and RXBARs are full of natural ingredients and super yummy!
9. Instant oatmeal cups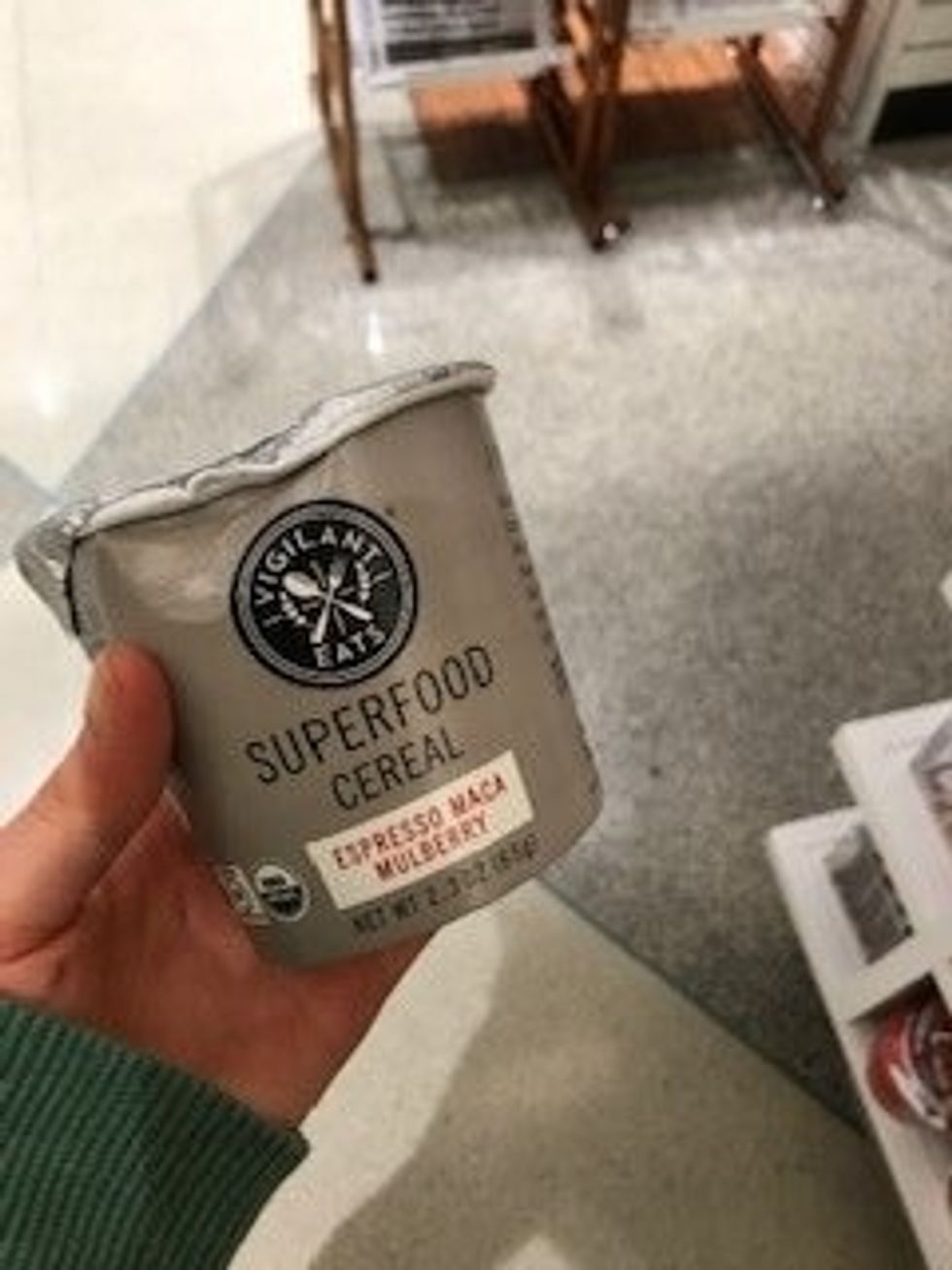 Lauren Burkholder
I LOVE OATMEAL! It is packed with fiber and whole grains. Also, it's DELICIOUS! You can add nut butter and fruit (available for purchase in the airport) for added flavor and nutrients!
10. Organic granola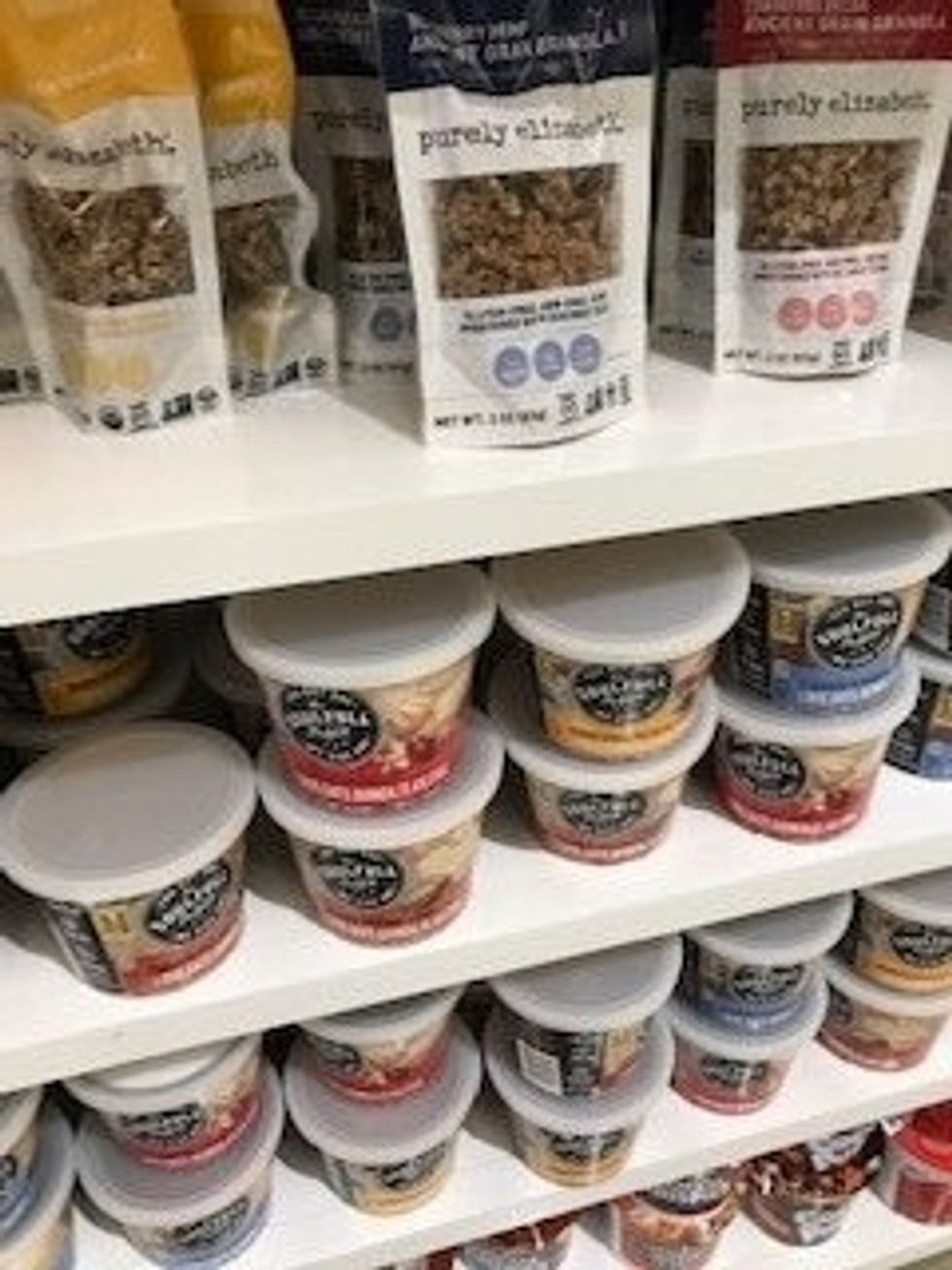 Lauren Burkholder
Purely Elizabeth granola is completely natural and delicious! It is great on its own OR mixed with yogurt (which can also be purchased in the airport).
11. Organic nut butters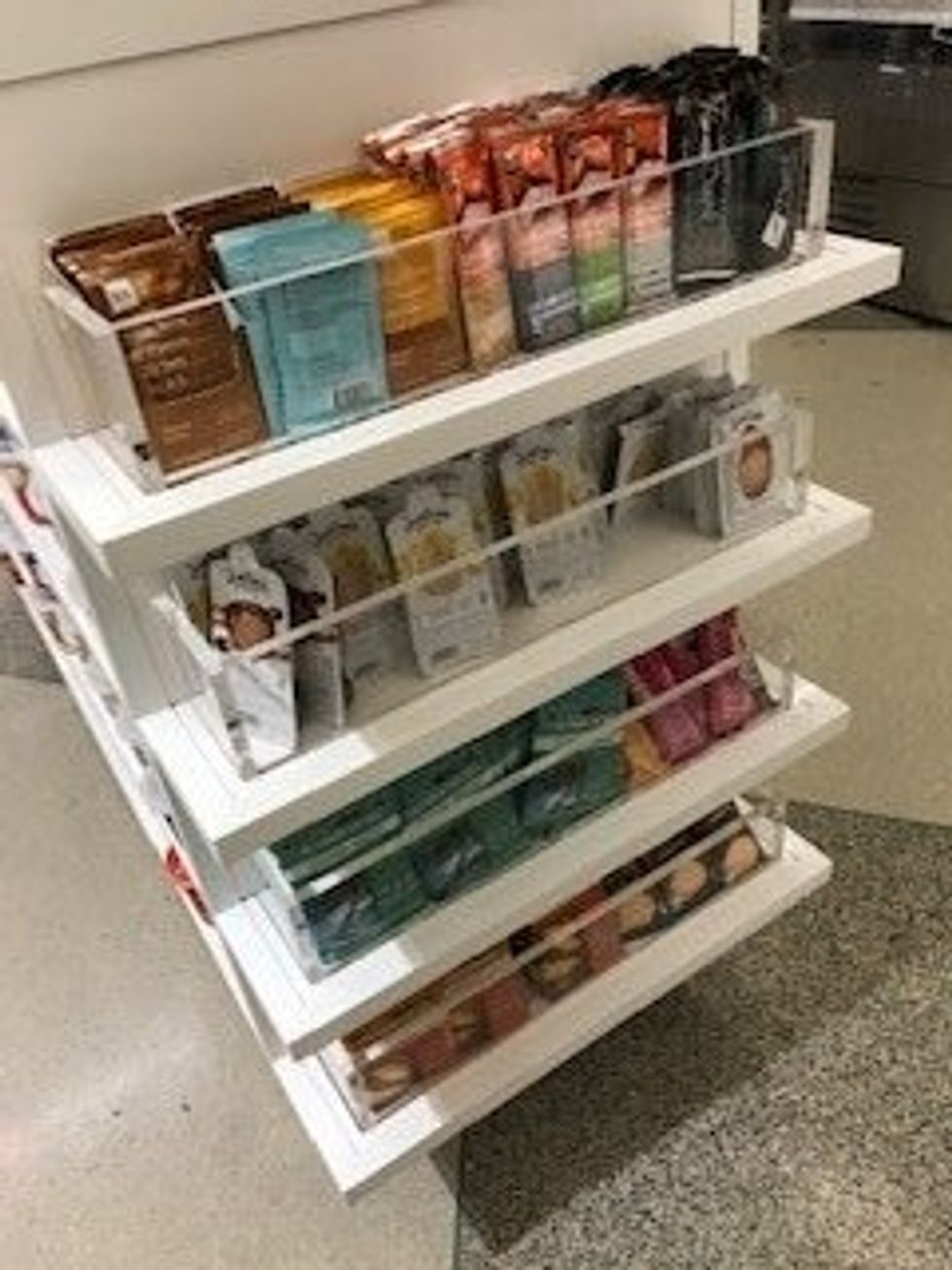 Lauren Burkholder
Nut butters are my jam (pun intended). I can't even express how excited I was to see Justin's and RXBAR almond butter packets for sale.
12. Greek yogurt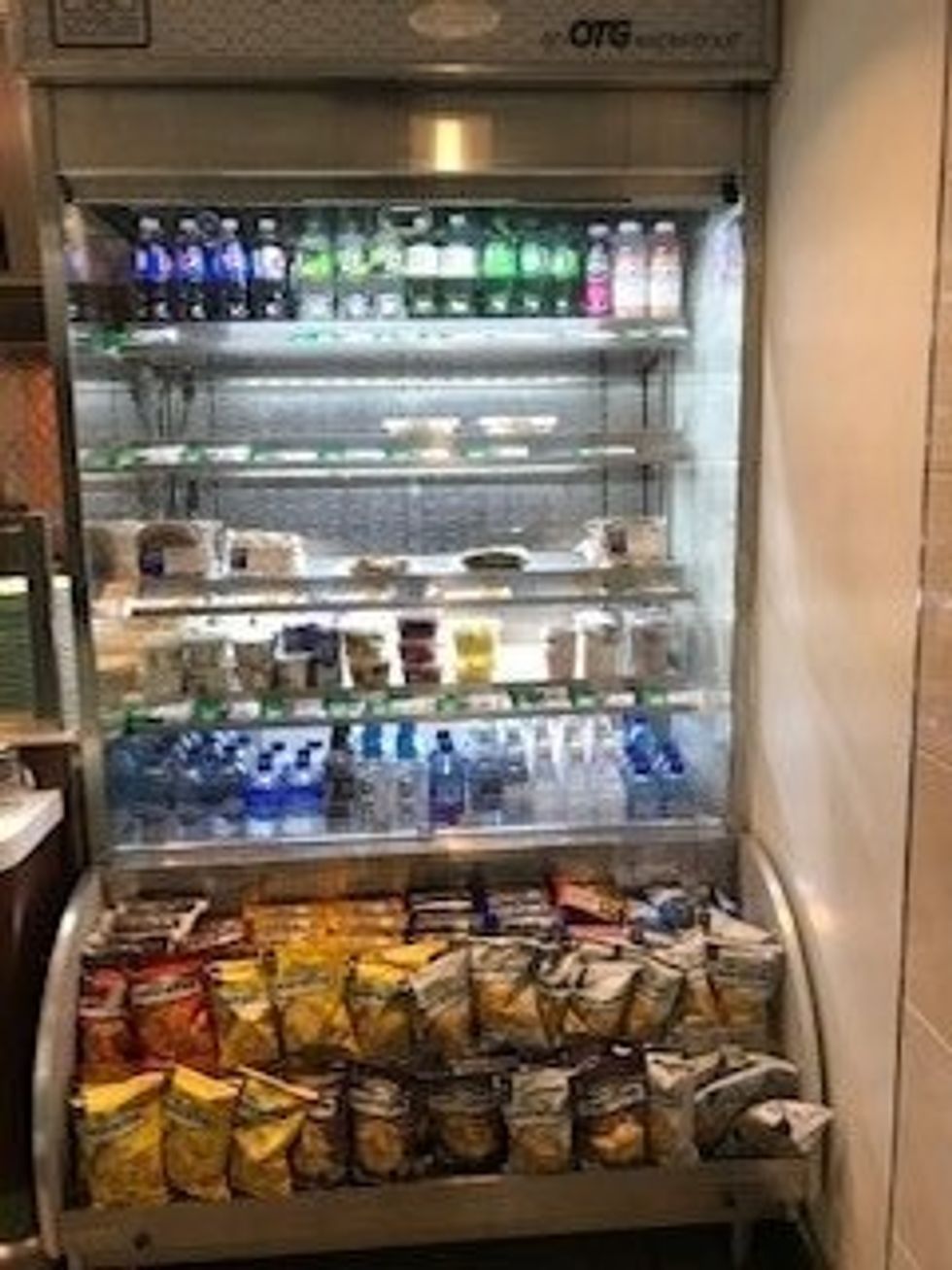 Lauren Burkholder
Greek yogurt is always a great snack option! It has protein and healthy bacteria to support gut health! It goes great paired with fruit, granola, oatmeal, nuts, and nut butters (also available in the airport)
13. Bobo's Bars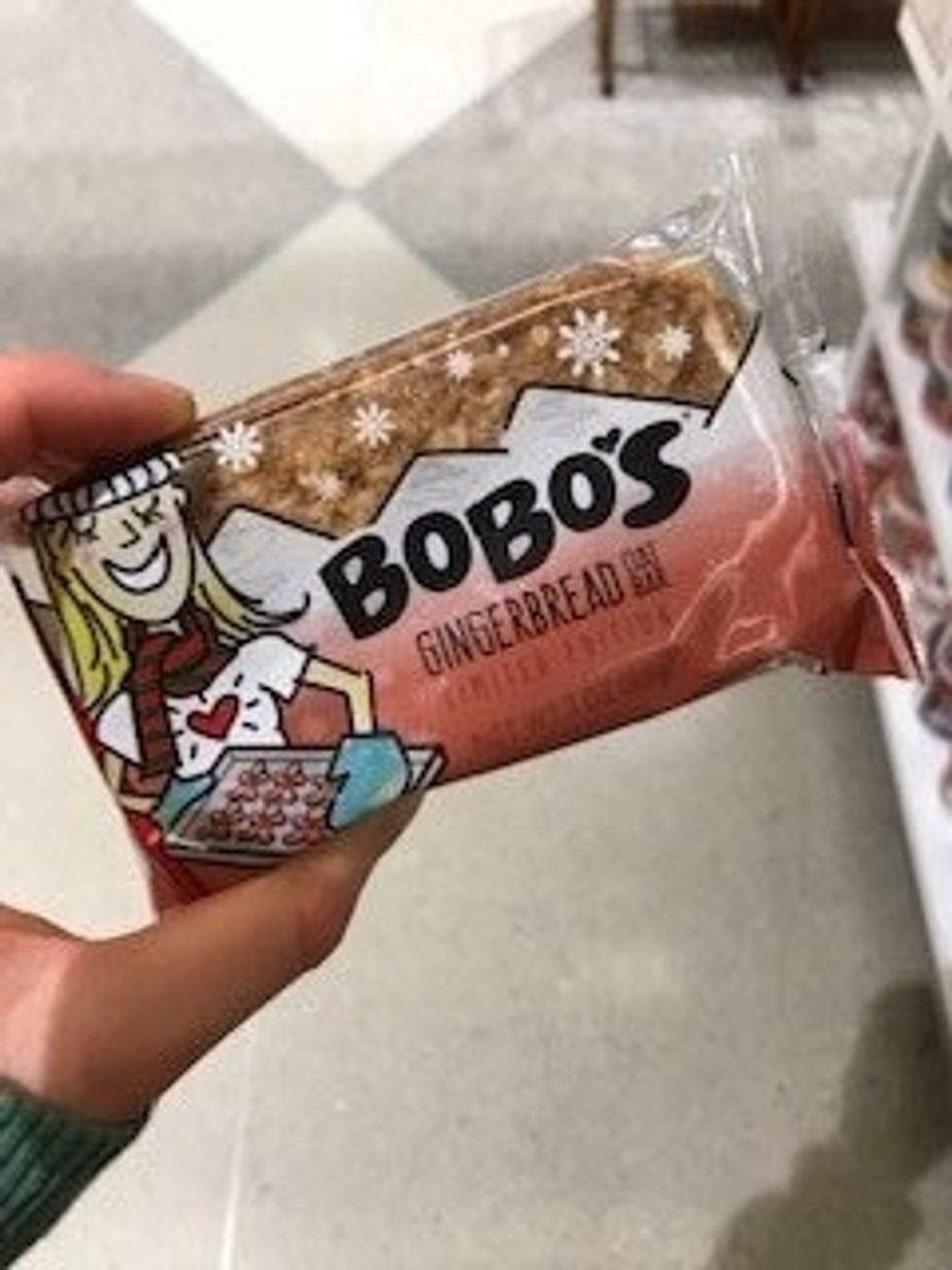 Lauren Burkholder
Bobo's Bars are super yummy. Again, they are made with wholesome, natural ingredients - which I LOVE!