Kouts, Indiana. It's where I grew up. Have you ever heard of it? Probably not.
I graduated with 53 students total, and I had been going to school with a majority of them since preschool. I live with cornfields surrounding my house, and I'm definitely not the only one. On the last day of school, the farmers drive their tractors and line them up in the parking lot. For fun, we had to go to the town over, because that is where the movie theatre and all the restaurants are. And, if your parents also grew up in Kouts, there is a good chance that half of the teachers you have also taught your mom and dad in high school. Growing up here, things were a little different.
Kouts has one main road that runs through the entire town, deemed Main Street. Main Street holds all that Kouts has to offer in the way of shopping and eating. Save a Lot and Dollar General are the two grocery stores we have, and usually, you don't go there unless your mom forgot to get something from the Walmart that is 30 minutes away. Family Express is the only gas station that is within a 25-mile radius and is the hub for late night snacks and Redbox movies.
Moser Tire and Great Value Hardware store are both family owned, and the only time you'll see the men who own it not in flannels and workbooks is Sunday morning in the pews at church. George's Koffee Kup is a little diner open for breakfast and lunch, and a town favorite. Groups of friends gather there for breakfast on Wednesdays, because school starts 40 minutes later, and my brother swears that one day he'll be one of the old men who sit at the same table every day to drink coffee and swap farm stories.
There's an antique shop and a library. And, of course, Birky's Bakery. In the majority of Kouts, you're either a Birky or you're related to one. Driving through this town takes you a total of five minutes, and then it is gone. But, this little town is my home.
Going to a small high school means everyone knows your business. What you did last night, who your parents are, what mistake you made 6 years ago, and how you looked when you went through those awkward middle school years
.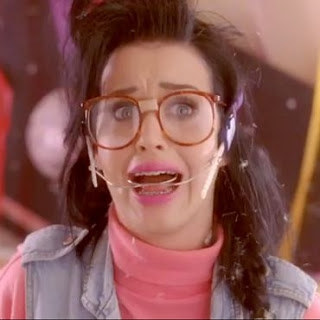 This school is where I learned that I am not a sporty girl, where I made some of my truest friends, and even where I had my first kiss. Your teachers were Mr. and Mrs. at school, but when they were your friends' parents, or at church on Sunday they were Jack and Susan. Our teachers cared about us, and they took time to make sure that you were being the best person that you could possibly be.
There were cliques, jocks, popular girls, nerds, and farmers(who had to get out of bed at the crack of dawn to do chores before they came to school.) But, we were all friends. The nerds dated the jocks and the populars made efforts to ask the outcasts to sit with them at lunch. Bullying wasn't tolerated and we created a bond that we didn't even know we were creating. "I can't wait to get out of this school." "I am getting out of this town as soon as I can."
These are statements that were often said, and sometimes by me. But this school is where we found each other. They say that you make your real friends at college, and while this may be true, you meet your first friends in high school. And those are the ones who help you learn how to be a better person. At prom, we held hands in a circle and looked around at the people who helped shape us into the adults we became. As I looked at each of their faces, they morphed into the babies that we once were and I knew that I'd never forget them.
The world moves a lot faster outside of Kouts, Indiana. There's no doubt about that. And, now that I live in West Lafayette, I know that there is more to the world than the little bubble of farmland that I was raised in. But, as John Cougar Mellencamp once said, "my bed is in a small town. And that's good enough for me."