Home Sweet Home. Everyone loves home, but some of us know that home consists of the whole town. Where I come from we live in a little community where everyone knows everyone and all the kids go to the same school. With such a tight nit community nothing goes unnoticed. What actually classifies being in a small town? Well here are a few points that you might know a little too well if you come from a town like I do.
1. Your Grandparents Live Next Door
Where I live every house is the grandparents and the parents next door. We are set up side by side. We have our own personal watchdog in our grandparents are retired and stay home. Anything needed at school they can run it to you. Sick, do not fret they're there in a flash to come pick you up. They are never too far when you just need the love of your grandparents.
2. All your friends are less the five miles away
Living in a small town means you are no further than being five miles away from your best friends. It also means that you are always at one of the houses. You have your parties out in a field with your friends and you all sit on tailgates with a bonfire. You go to waffle house or huddle house to eat because it's the only place still open. You are hardly ever at your own home because you're always with your friends tearing up a back road.
3. Friday's are for football
Friday night the whole community is right up the road at the football game. Even if you do not have a child playing you go because they are more than likely a cheerleader or band member. Don't have any children? You're there supporting your best friend's kids or your best friend who just so happens to be the head coach or you just like to support your Alma mater. No matter the reason you're there and you would not have it any other way.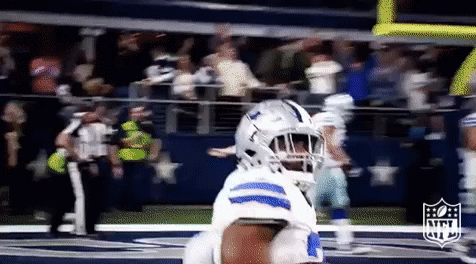 4. Saturday nights are all about the bonfires
You're really the cool kid if you have a big piece of land to share with all the kids. We all make sure we have the trucks shined up to pick the girl up. Yes that is probably a cliche line from a country song but it's the truth. If you do not have a truck do not worry about coming because you can't get to the fire. Start it up and just sit there until there is no more wood or until the parents call us home. Either way we have a good time just hanging out.
5. Your business is EVERYBODY'S business
In a small town there is zero privacy since all the kids of the community go to the same school that means they go and tell their moms and dads who cheated on who after it's told at school on Monday morning. Who am I kidding we don't need to wait for Monday morning it's sent around Sunday at church like the offering plate. Gossip happens no matter where you are but a small town everyone knows. Also never count on anyone to mind their own business.
I wouldn't change my small town for nothing. I love it and I love dinners at everyone's house. I love that everyone knows everyone. We all support each other. It's a great atmosphere to grow up in and I wouldnt change a thing.
Cover Image Credit: Author's photo