It's no secret that technology and the media has a massive impact on the way we live our lives and build relationships with people. Now more than ever, people are beginning to interact with the media at younger and younger ages through the plethora of accessible social media platforms like Twitter, Facebook, Instagram, Snapchat, and Tumblr. The more our interaction with the media becomes so hands on and engrained in our minds, the more it starts to really influence the way we think about ourselves. We are often force-fed images through various fashion and beauty advertisements that feature flawless, stick-thin models with what seems like no imperfections. These images create a societal standard of beauty that everyday women are expected to conform to, and often times women will go to drastic measures to reach these standards.
The issue of pathogenic dieting methods such as extreme dieting, anorexia, and bulimia became more and more prevalent around the 1970s, as "superthin" models such as Twiggy and later in the 1990s, Kate Moss, were prized for their bony, borderline unhealthy bodies. This look combined with the expectations for women to embody bombshells like Pamela Anderson whose large breasts and butt were perfectly set on their petite frames. The concept of conforming to beauty standards set by those in the spotlight is not a new idea, as female beauty standards have shifted with each decade since the turn of the 20th century.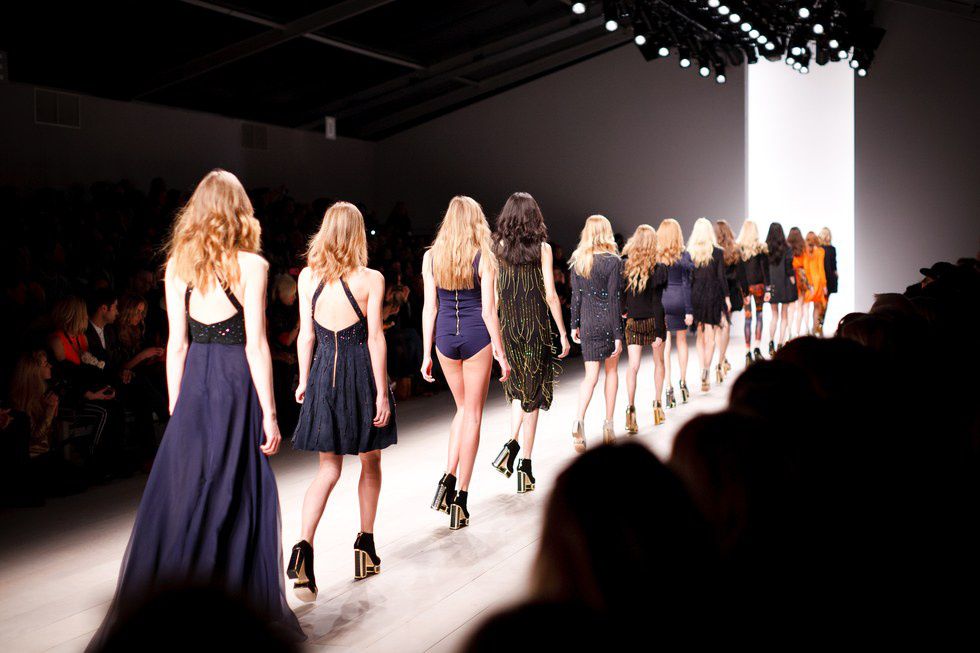 As an impressionable 19-year-old woman who is also not totally secure with the way I look, I can feel the pain that accompanies the constant comparisons to images from the media. I've spent time alone in front of a mirror, pinching areas of my body that I'm disgusted with, thinking to myself, "if I could just get rid of this... I'd be happy". It pains me when I hear girls talking about not being able to watch the Victoria's Secret Fashion Show because it will make them feel crappy about themselves. Sometimes I find myself scrolling through social media, comparing myself to the countless Instagram models and wondering what I can do to look like them.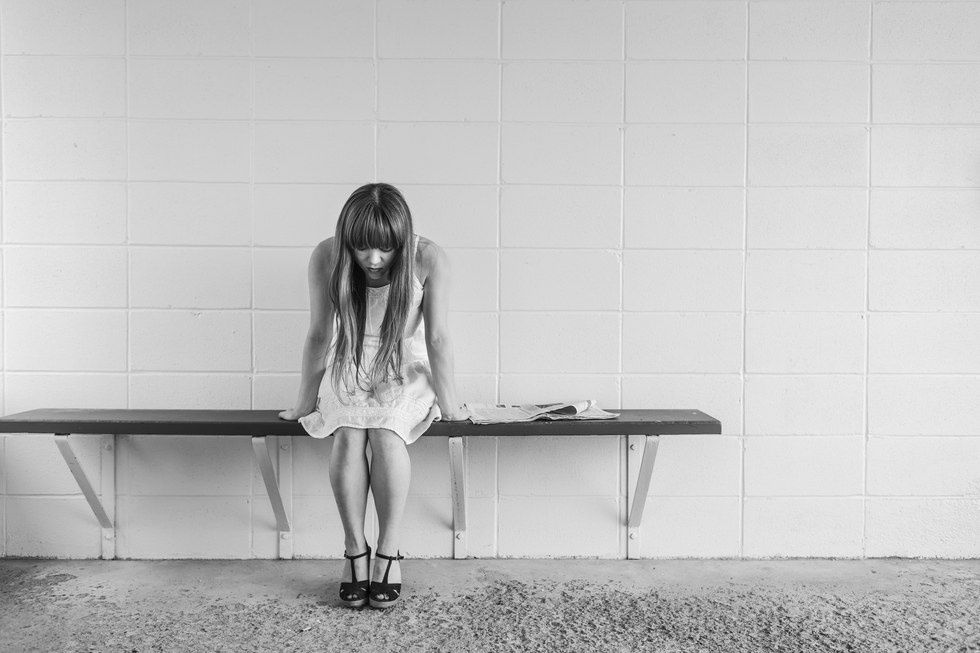 Lately, though, I've been seeing a lot of body-positive campaigns through social media, which I think is fantastic. Models like Ashley Graham, who was the first plus-size model on the cover of Sports Illustrated Swimsuit Edition, and Iskra Lawrence, the figurehead for the lingerie company Aerie, which features models of all body types that have not been retouched, post messages promoting self-love and acceptance on their social media platforms. Don't get me wrong, I think these body equality movements are definitely steps in the right direction, but I don't think this will solve the problem of low self-esteem issues among such impressionable young women.
The plus-size model movement shows the progression and open-mindedness of our society, BUT all it is doing is once again, shifting the standard of beauty from one body type to another. The only real way we can stop this constant comparison to models in the media is by changing the definition of beauty.
We must open our eyes and realize that the media and advertisements create false realities, where nobody is ever ugly, overweight, or disabled. Almost everything we see on social media is surface level and superficial. Just like plus-size models are promoting body positivity, fashion designers like Carrie Hammer are also doing their part to break these societal molds. She created her own runway show called "Role Models Not Runway Models" which features women who are CEOs, doctors, mothers, and even the first model with Down Syndrome to walk the runway. Hammer's mission was to have everyday women with stories we can all relate to show off her fashions to encourage us to focus on inner beauty versus just physical beauty.
I know it sounds cliché but we can no longer continue to just value physical beauty in the media. I don't see any shame in being proud of the way you look and displaying confidence within yourself, as I think that is a key part of being a powerful and liberated woman. What must happen, though, is that we need to start realizing that beauty will always be in the eye of the beholder, but inner qualities such as intelligence, passion, humor, and empathy are universally beautiful, and they are not fleeting. At 70 years old, you may no longer have the flawless skin, six pack abs, or long, beautiful hair that you had when you were 18, and people may forget that you even possessed these qualities at one point, but they will not forget the way you made them feel, the passion you had for something or someone, or the way your humor could light up a room.
And with that, I will leave you with a quote from writer Suzy Kassem.
"In a superficial world, body image is everything. But in a world filled with substance, a beautiful mind, heart and soul are everything. The second world does not exist because the ego overpowers the heart. And the first world will continue to exist until the heart overpowers the ego."
I hope that those of you reading this who are struggling will take the steps to realize how worthy you are, and in turn remind the women in your life that both their unique outer and inner beauty is inspiring.