Growing up, I would go shopping with my mom or grandmother and dance and sing in the dressing room mirrors while they tried on clothes. We didn't live near a mall with a lot of stores to choose from, so when we would go to the big mall it was an occasion that took up the entire day. Now as an adult in a city, there are few feelings better to me than going out into the world in a just-right new outfit. I admit that I save a lot of the clothes I buy for specific times just so I can debut them at the right moments. I work a few jobs, and right now one of them is at a popular women's clothing store. Working there has definitely altered my view of the shopping experience, customer interactions, and what life is like for a lot of store employees. The women employed at my store, from management to associates, work their butts off to ensure a friendly and helpful experience to each customer who walks through the door. A majority of clients are genuinely polite and appreciative, but we also get those "special cases".
Here are some insider tips on how to mind your manners next time you go shopping for your perfect new outfit (and you'll really help out your fellow customers and sisters and brothers behind the scenes in the process):
1. Clean up after yourself.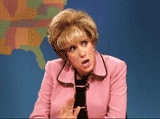 Did you know that we have to stay behind at least an hour most days after the store closes because grown adults don't seem to remember how to put stuff back where they found it? Now you do. I'm not asking you to fold it and put it at the bottom of the pile, but if you pick it up, please take the extra five seconds to at least return the red shirt to the top of the stack where you found it instead of stuffing it between the blue and black polka dot shorts.
2. Wait your turn.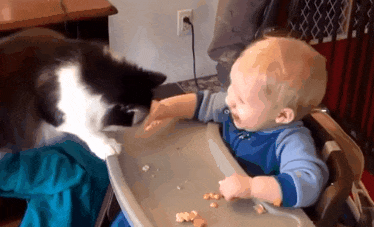 Nobody likes a line breaker, a dressing room thief, or a clothes snatcher. It doesn't feel good to the person whose rightful turn it was, and it probably doesn't feel like you're doing the right thing either (if you're doing any of these things).
3. Keep size discriminatory comments off of the sales floor and out of the dressing room.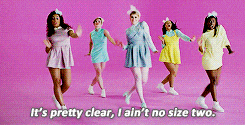 As a larger girl, I will become uncomfortable when you want to discuss how you're "getting fat" and you just put on a size zero pair of pants. I once had a customer tell me that even though I was heavy, my legs would still sag when I got older. A husband labeled a skirt from the petite section as "for a chunky person" the other day. Our store represents a fairly wide size demographic that should be welcomed, and if I am hearing these comments, so are the clients who wear my size.
4. Assume nothing about the person who has taken the time to help you.
When you decide to talk to us or treat us like we don't matter, that really doesn't help your experience or ours. We represent all levels of education, mothers, multiple races, different regions of the country and the world, and a huge range of life aspirations. Frankly, we are cool as hell. You should want to treat us like the awesome humans we are.
5. And please, for the love of all things good,