It matters not if you are a past, present, or future volleyball player, no one is safe from these painstakingly embarrassing trends we thought were the sh*t back in the day. Should they have ever happened? No. Will they happen again? More than likely. Ladies and gents, without further adieu, grab some popcorn and lets take a stroll down memory lane.
1) No player was complete without a ridiculously sparkly headband...in every color every created.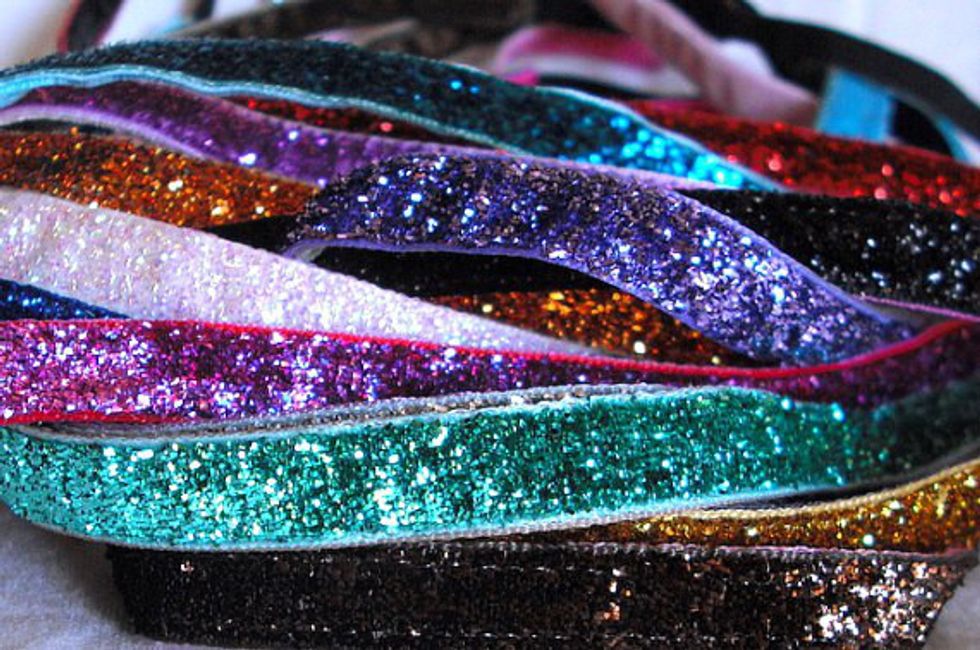 Ah yes, no young volleyball player dare be caught without their sacred badge of honor: the sparkly headband. Not only did you wear these until they basically desegregated off your head, you had plenty of backup to continue the reign of the sparkly headbands. It was like a small epidemic that only affect fourteen year old volleyball players who thought they were the bomb.com.
2) And to compliment our sparkly headband fetish we wore unnecessarily patterned spandex that should have NEVER become a thing. Like ever.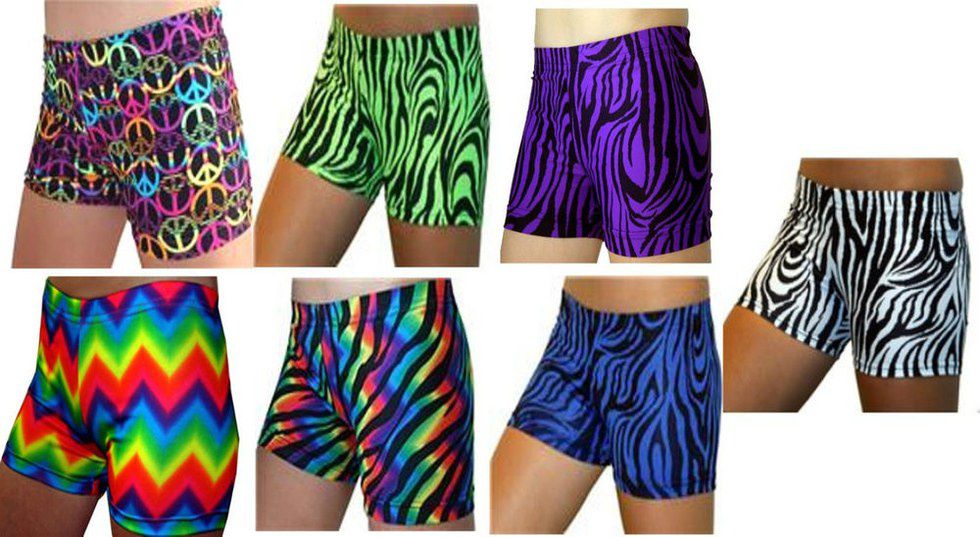 Back in the day no volleyball player, who considered themselves cool, would walk into the gym dressed in anything less than the freakiest spandex you could find. It was like an unspoken rule that if you didn't have lime green zebra spandex, you would get some at the next tournament because no volleyball player was complete without a pair. Why we ever thought that was a good idea, I will never know.
3) Why wear normal socks when you can up the ante with knee high patterned socks? To complete our sparkly headband, lime green zebra spandex thing we had going on, obviously.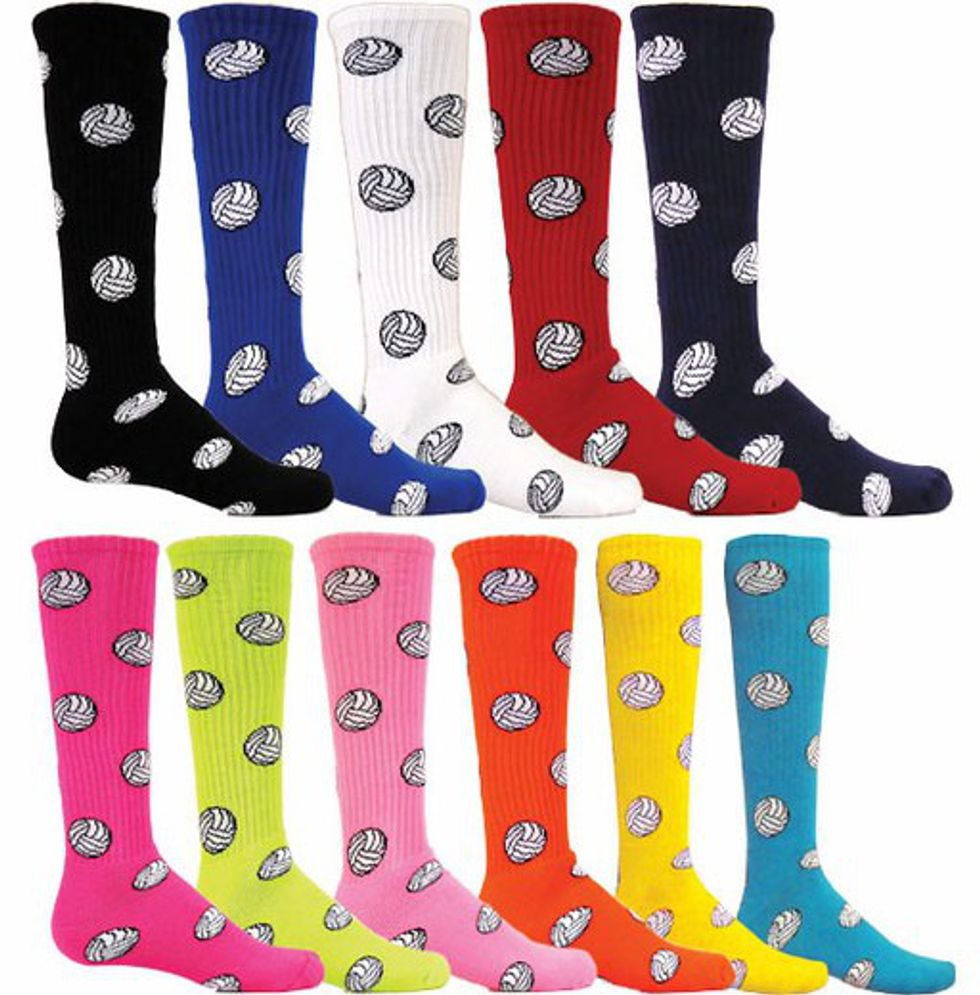 No outfit was complete without crazy patterned knee high socks. From stars to hearts to checkered marks, we owned and proudly wore them all. Were they uncomfortable? Absolutely, but hey all for the sake of fashion right? Or at least a fourteen year old's attempt at fashion. Knee high zebra socks for the win.
4) We volleyball players take great pride in our looks right down to our rainbow colored shoes.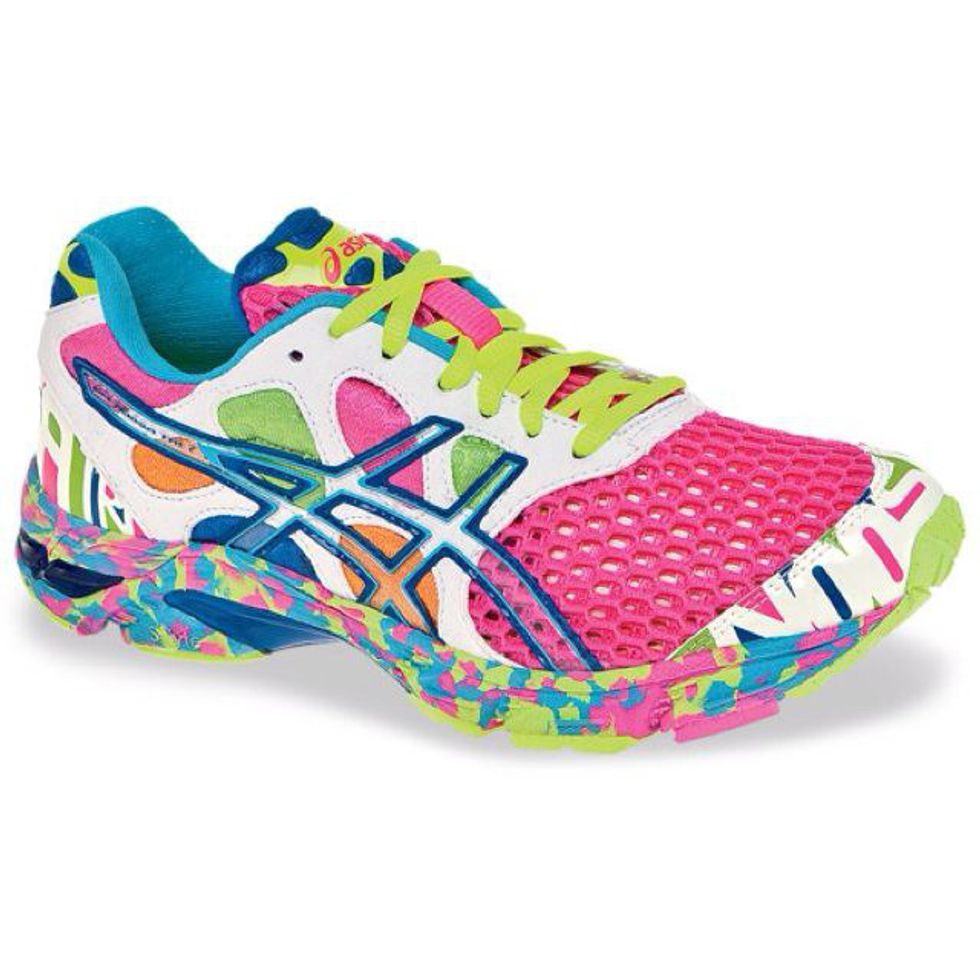 What would a volleyball player be without completely unnecessary rainbow shoes? They wouldn't be one that's what. Everyone, who was anyone, rocked rainbow volleyball shoes. Besides, how else could college coaches notice you if not for your colorfully blinding shoes?
5) Matching hair ties? Absolutely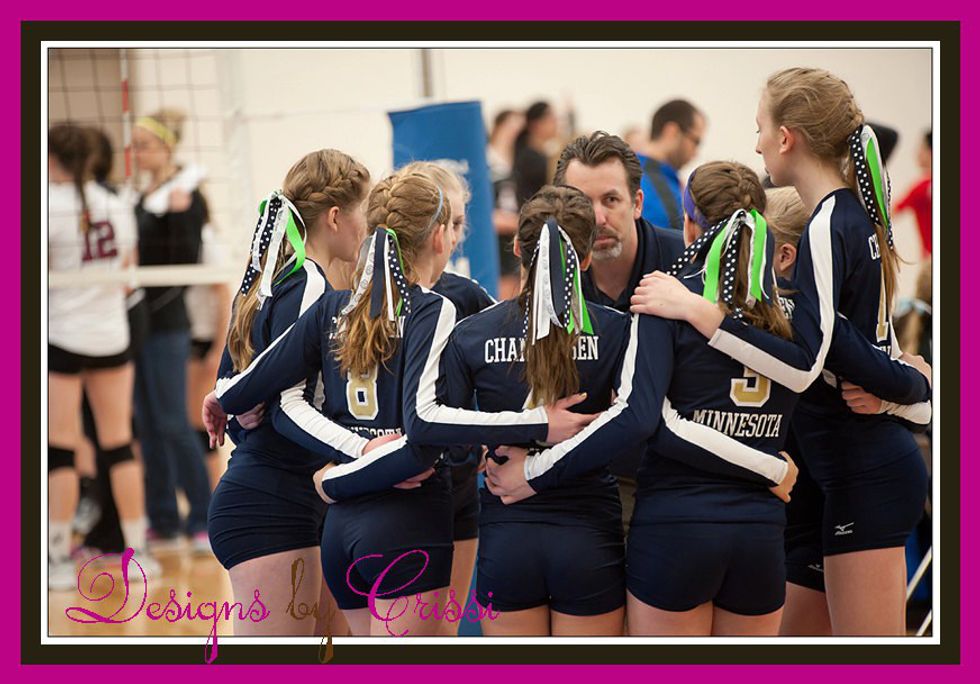 The defining mark of any true volleyball team is matching hair ties, hands down. It's what all the cool kids did.
At the end of the day I can confidently say that the trends I (faithfully) followed when I was fourteen were not the greatest, or smartest, but hey everyone has their moments. Looking back I wouldn't change a thing, even my weird lime green zebra print spandex. To all my fellow volleyball players, let's not forget to take a walk down memory lane every once in a while and embrace our not-so-trendy past. It might not have been pretty, but hey it made for some great memories.