I am not at all the most fit person out there. I am not someone who will turn down a piece of pizza, nor am I someone who celebrates my major holidays by running marathons. I am incredibly average when it comes to being "fit". But in the last year I have really learned a lot more about fitness and being healthy, and it has really helped me to become a lot more aware about fitness in general. For anyone who just isn't that motivated about working out/eating right, here are some fitness facts that might help you along the way.
1. It's all about the attitude.
I know this feels obvious or not actually "helpful" advice, but nothing is going to change until your attitude changes. If you treat fitness as a chore, that's all it'll ever be to you. One of my favorite motivating quotes is:
"Exercise is celebration of what your body can do, not a punishment of what it has eaten."
Exercise should never feel like a punishment, nor should you feel shamed by what you have eaten. Once you learn to love exercising, to love eating clean and to love yourself through the entire process (good days and bad days), fitness will feel like a fun hobby rather than a painful chore.
2. Find the exercises you love.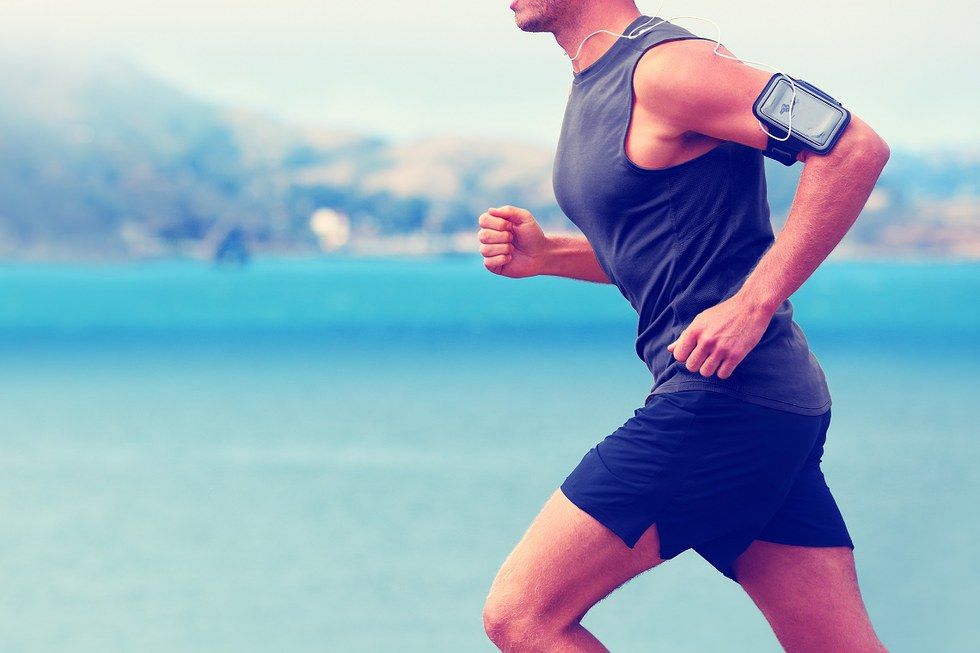 There are so many different ways to exercise your body, but it's important to find the one that works for you. Finding a workout you love will make it easier to stick to a routine. I hate running long distances, so I usually do sprint/interval exercises than move onto weight training. I also hate working out for longer than 45-60 minutes, whereas some of my friends love working out for up to two hours. There is no right way or wrong way to work out, as long as you are working.
3. Find the food you love.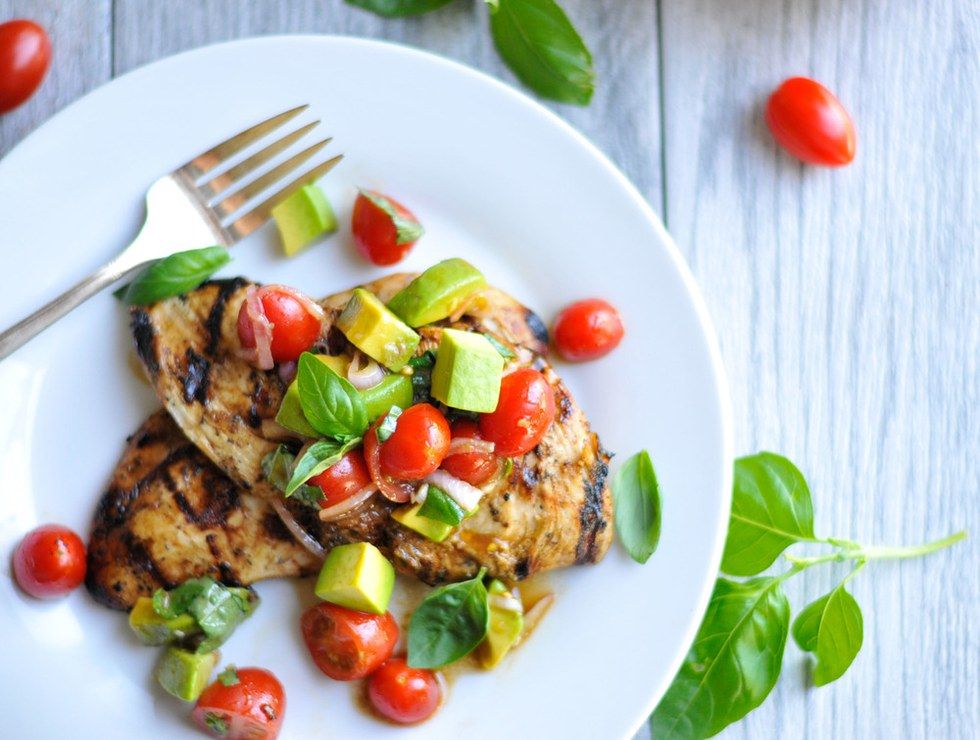 I had two misconceptions about nutrition; first, that you had teach yourself to eat foods you didn't like to be healthy, and second, you had to eat healthy all the time for it to "count." Nutrition is about finding the foods you like that give you the health benefits you need. I love avocados and tomatoes, so they are a major part of my healthy meals. I also learned it's okay to eat "unhealthy" foods time-to-time. Eating clean is about balance, eating food you like and not being scared of food in general. The most important part of eating healthy is having a healthy relationship with food.
4. Don't underestimate the power of walking.
When I'm at school, I walk about 7-8 miles a day, and it really makes a difference in my fitness. Walking will do more for you than you would think. It's great cardio, and it's not as harsh on your joints as running. Walking a few miles a day is a great way to incorporate a little more fitness into your daily routine, and I promise you will notice the difference almost immediately!
5. Water is your friend.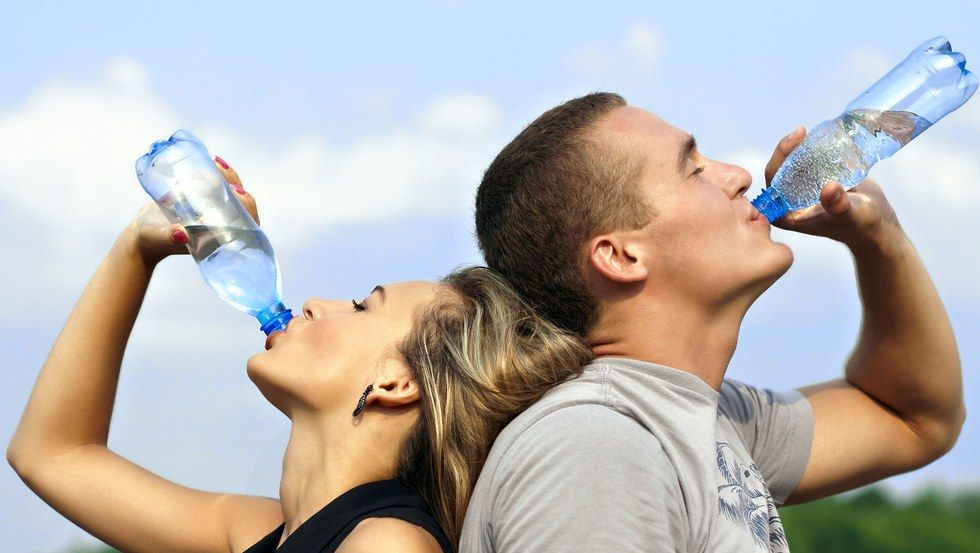 I'm still not on board with the idea that water is the answer to any and all problems, but it definitely helps fix a lot of them. Drinking water definitely helps me feel less bloated, more alert, and a lot more energetic. Being hydrated will give you more energy, and it'll help your body repair and restore itself after strenuous activities faster.
6. Listen to your body.
I know this sounds like advice you'd give a pregnant woman, but it's honestly good advice to everyone. If your body is telling you it's sore or weak, you should do a lighter workout or take a rest day, If your stomach is telling you it's hungry, you should eat. If your body feels tired, you should sleep. The more you trust your body, the easier it is to feel good.
7. The buddy system works.
It's always nice to have someone to work out with, or at least to have someone to keep you honest and motivated. My friends at school really motivate me to eat healthy and work out regularly. We text each other encouragements to go to the gym, and we congratulate each other when we eat salads. You don't even need to actually work out alongside them, just have the background support is enough.
8. The scale is a liar.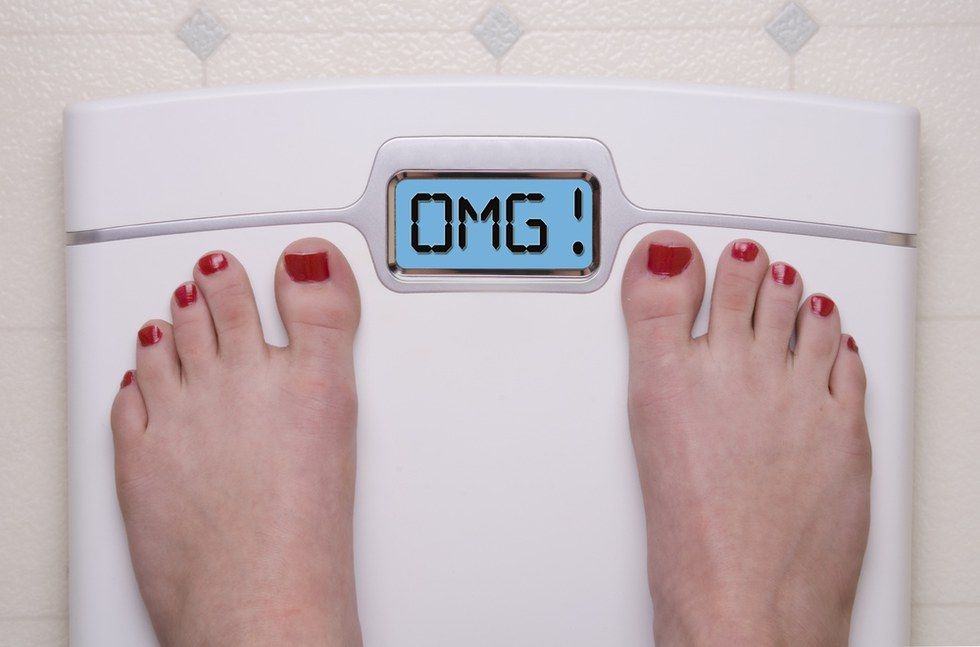 Well not really a liar, but it isn't the be-all-and-end-all. Ultimately, your weight is a not a clear factor of fitness and health. You can weigh five pounds more than you did six months ago and also be way more fit than you were six months ago. If you want a good way of detecting fat lose/muscle-gain, using a tape measurer to record your body measurements is a lot better of a system.
9. Never diet.
Diets never work for long-term results. A "diet" only works for a few months, and it leads to an unhealthy cycle of making yourself scared to eat certain foods and hating your body when you're not scared of those foods. If you want to be healthy, you have to change your lifestyle. This is why it is so important to find foods you love and exercises you find fun, because those are things you will stick with for the rest of your life.
10. It's a rollercoaster.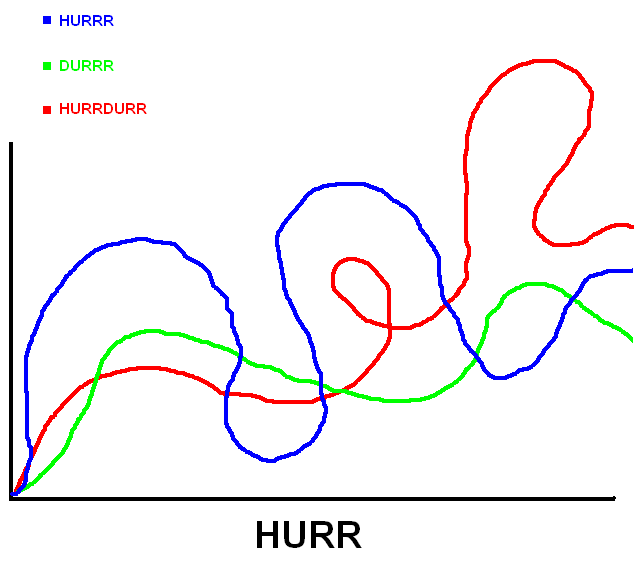 Remember those graphs in math class? Most people believe the graph of fitness is a straight, upward line (y = ax) but the graph of fitness more like a curvy, up-and-down, all-around unpredictable graph, with a lot of low dips and high peaks, and a hundred plateaus. Fitness is never just one straight line. There are times where you will be incredibly fit, and times where you will be incredibly not-so-fit. It's just important to remember to keep going and keep pushing.
11. Love yourself.
Once again, this sounds like empty advice, but at the root of every successful fitness endeavor is self confidence and self love. You should be fit because you know you deserve to look and feel your best. You should love your body as much on the first day of your journey as you do on the one millionth day of your journey.