Being an Irish family means that we always did St. Patrick's Day right, with traditional Irish foods, movies and the best part: being surrounded by family. Every year, my mom and sister would cook the best Irish staples: Irish soda bread, guinness bread and cheddar cheese scones. My mom also made corned beef and cabbage for my dad and grandma, but I was never a fan.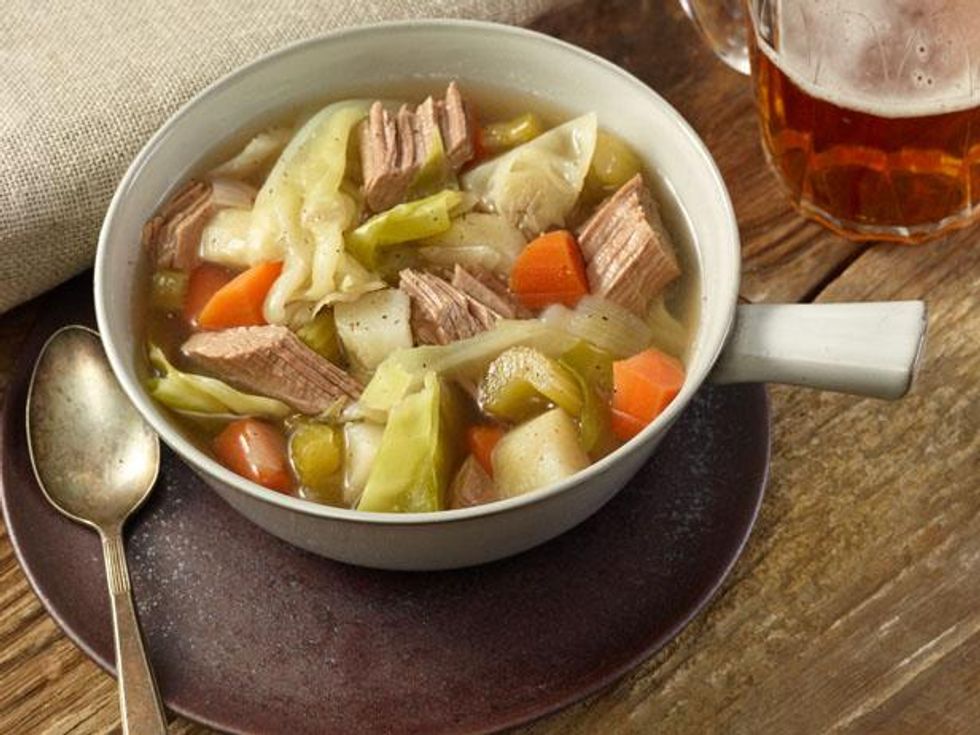 For the best Irish Soda Bread, follow the recipe of "Home Baking, the artful mix of flower and tradition around the world" by Jeffrey Alford and Naomi Duguid.
Ingredients:
3 cups whole wheat flour
3 cups all-purpose flour
1 tablespoon salt
1/4 cup packed light brown sugar
2 teaspoons baking soda
1/4 cup oatmeal or rolled oats or another 1/4 cup whole wheat flour
12 tablespoons (1 1/2 sticks) of unsalted butter, chopped into small pieces
2 cups sour milk, or whole milk soured with 1 tablespoon mild vinegar
Directions:
Place a baking stone or unglazed quarry tiles, if you have them, (or baking sheet) on a rack in the center of the oven. Preheat the oven to 375 degrees F. Mix all the dry ingredients together in a big bowl. Cut in the butter. Pour in the milk and mix well to moisten the flower thoroughly. The batter will be moist and heavy. Use wet hands to pull it together and shape it into a dome about 8 inches in diameter. Transfer the loaf to a flour-dusted peel or the back of a baking sheet dusted with flour. Cut a half inch deep X across the top of the bread, and transfer the bread to the preheated stone or tiles or baking sheet. Bake for 60 to 70 minutes. The bread will look like an overgrown muffin, with a yellow-brown color. To test for done-ness, pinch a bottom edge: It should be firm. Set on a rack to cool. (Like all soda raised baking, this bread is best left for 12 hours or more before slicing). (Jeffrey Alford and Naomi Duguid)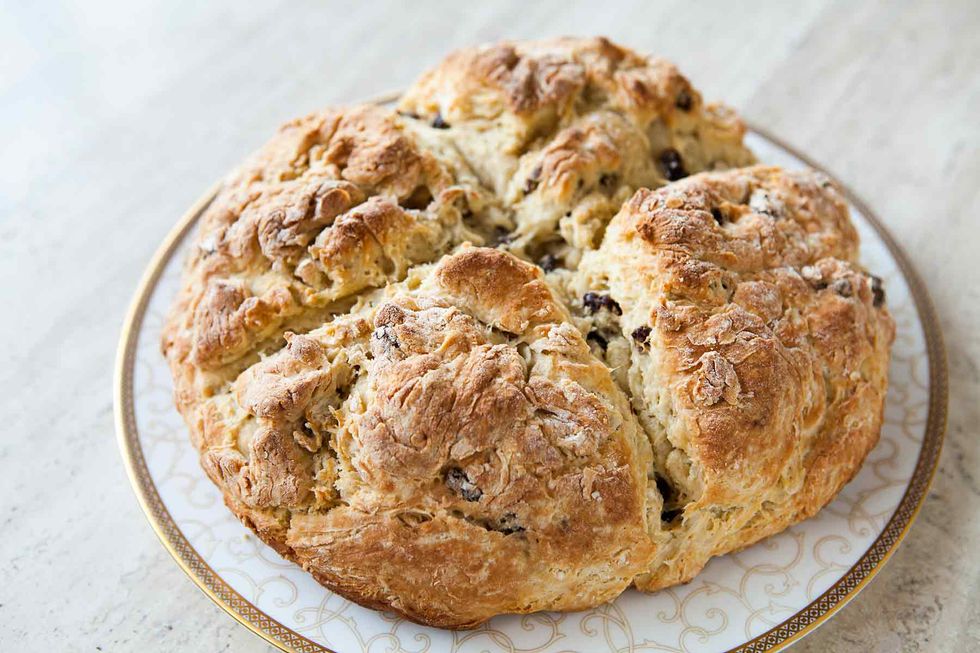 Our tradition is to watch The Quiet Man, while my dad and grandma reminisce about the good old days and John Wayne, and my sister and I comment on how sexist everyone is to Maureen O'Hara. And then my grandma tells us all about how those were just the times, we can't take it seriously, and "boy how the times have changed for the better." I am starting a new tradition this year to switch the family movie over to Leap Year, an Irish classic, but more modern.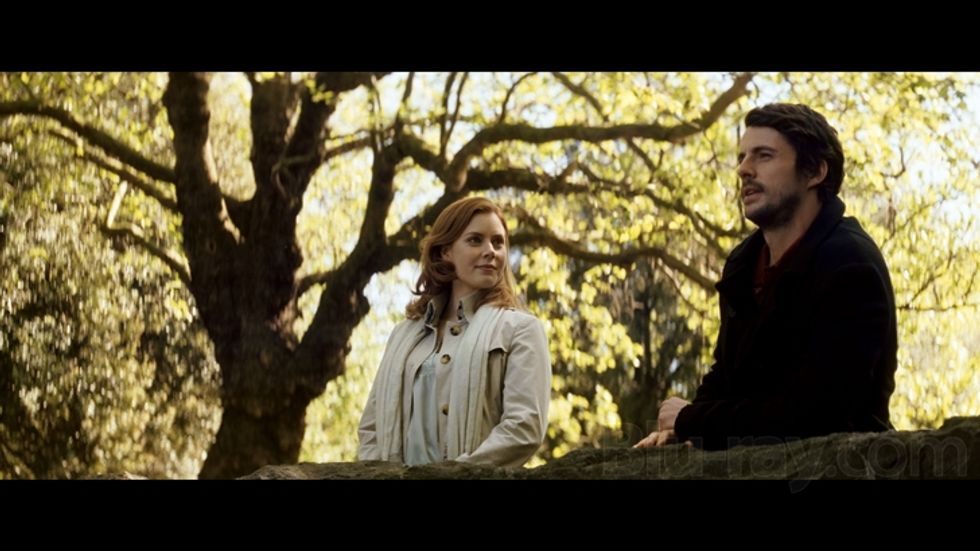 After all the cooking and baking, and the movie, we eat cheddar cheese scones and make classic Irish breakfast tea to end the night. It feels great for our family to come together each year and celebrate our culture and family history. It is a holiday for all of us to take a break from our everyday lives and just spend time with the people we love the most.