You know what's better than pumpkin spice lattes? The entire season of autumn. From the fall fashion to the leaves changing colors, bonfires and football games plus Halloween. What more could you ask for in a season? Also, let's not forget going to pumpkin patches or apple orchards.
The only bad thing about autumn is school is back in full swing, and some, if not most of us are already preparing for midterms. So, let's queue the crying and the sadness of me frantically fixing my low grades. The stress is real, and I haven't had a good nights rest in 84 years.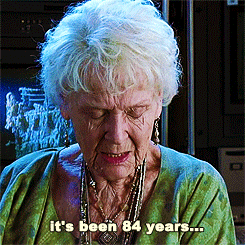 Besides school, autumn has so much happiness to offer us. The green leaves of the trees finally start to change to brown, orange, red-pinkish, orange-red or yellow. I love being able to look outside the window, holding a cup of coffee and seeing the array of colors on the trees. Can autumn get any more beautiful?
I also love when the leaves start falling off and floating down to the ground. Walking over the colorful leaves is almost like a red carpet, but better because the crunchy sound is satisfying, and all the colors surrounding you is an aesthetic. I just want autumn to last all year round, who needs the other seasons am I right?

Besides the changing of the leaves, it's also the time to visit apple orchards or pumpkin patches. Let me just happily walk through the rows of apples and pumpkins until I find the best ones to choose from. I'm someone who not only wants a huge pumpkin but I also want the roundest or weirdest shaped pumpkin I can find.
I love the weird-shaped ones, like yes weird shaped pumpkin, you are now mine to make even more beautiful.
And then picking apples on top of that? Sign me up. I'll stuff as many apples in the bag until it seems like it might break and I'll also try to get the ones on the very top with some help from friends of course because my short legs aren't going to be much help.
Plus, the fall fashion is finally in and I live for fall fashion. Especially cute, oversized, comfy sweaters and boots. I absolutely love me a good pair of boots. The coziness and colorfulness of autumn bring out the same factors in people's fashion and I love that. I love being able to rock a comfy, cute and cozy outfit.
Last but not least, Halloween has arrived. FreeForm is finally doing 31 nights of Halloween movies, plus Disney Channel's classic Halloween movies, which include everyone's favorite 1998 movie "Halloweentown." Autumn just has it all, and I live for this season.
For the next few months of autumn, you can find me watching Halloween movies and enjoying this weather until the treacherous winter comes.