This past week I visited Nanticoke, Pennsylvania: a city in the northeast corner of the state. Nestled into the woods, just on the outskirts of a neighborhood, lay the ruins of a "Concrete City." Twenty abandoned concrete houses form a square around an open, but overgrown field. The overgrowth surrounds the houses that just peek up over the young trees and tall grasses. It seems to be a popular spot for the youth of Nanticoke as practically every wall, floor and ceiling of these houses have been coated in graffiti.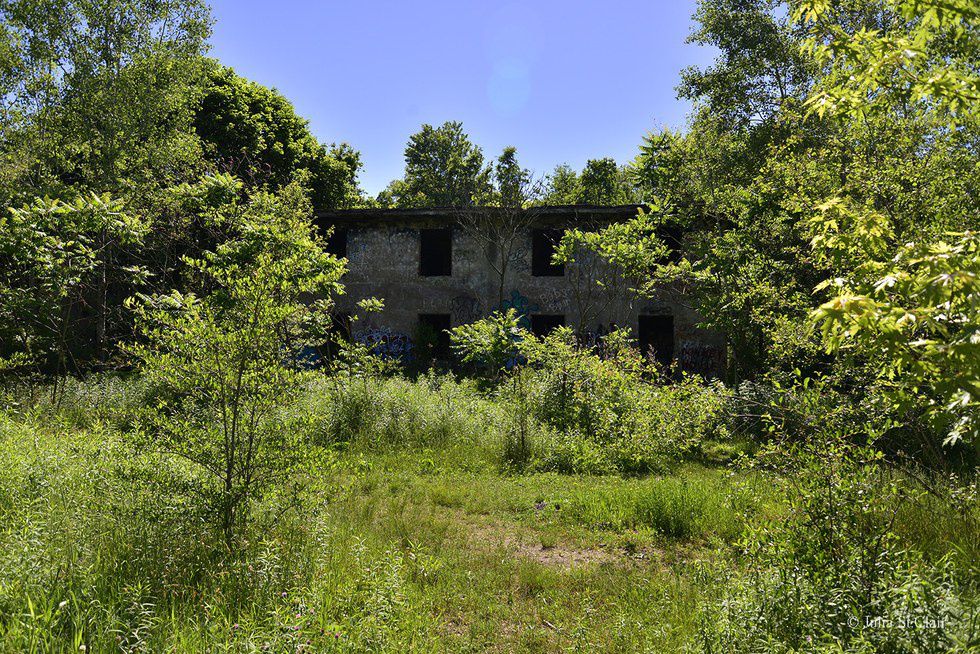 From the early 1800s to the late 1900s, Nanticoke was a coal mining central, making it a hub of industry. The "Concrete City" was built in 1910 for the employees of the Delaware, Lackawanna, and Western Railroad. Each house was a duplex, each duplex having seven rooms, four of them bedrooms. An outhouse was located behind each house. Given that most industries didn't house their workers, or simply offered them shanty-like structures, this innovative community must have seemed close to a utopia of sorts. Though the housing community seemed promising, in the early 1920s the houses were abandoned. This was mainly cited as due to the fact that the complex lacked any sort of formal sewer system. It was also discovered that concrete proved to be a poor material for homes as it began to deteriorate over time. Attempts were made to demolish the homes, but it proved complicated and the "city" was eventually abandoned.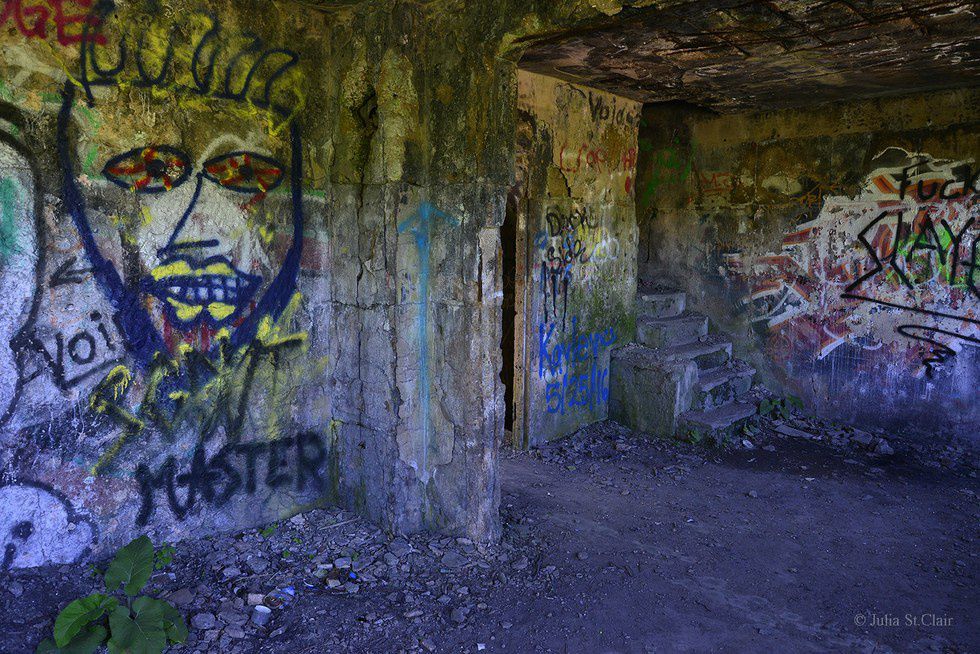 It was an incredibly eerie experience wandering between these abandoned dwellings, proving hard to even imagine them as the warm cozy homes they once were. Once filled with life and vibrance. I tried to imagine what it might have been like to come home from a long day of work to one of these concrete houses, or what it may have been like to be a child growing up in this sort of community. Lives once inhabited these dilapidated structures. Wandering through the "city" I found different stages of deterioration varying from house to house. Some of the homes looked close to the way they may have once been, minus windows and doors and decor. However, many were in a dangerous state of disrepair with holes in the ceilings, walls missing, and collapsed foundations.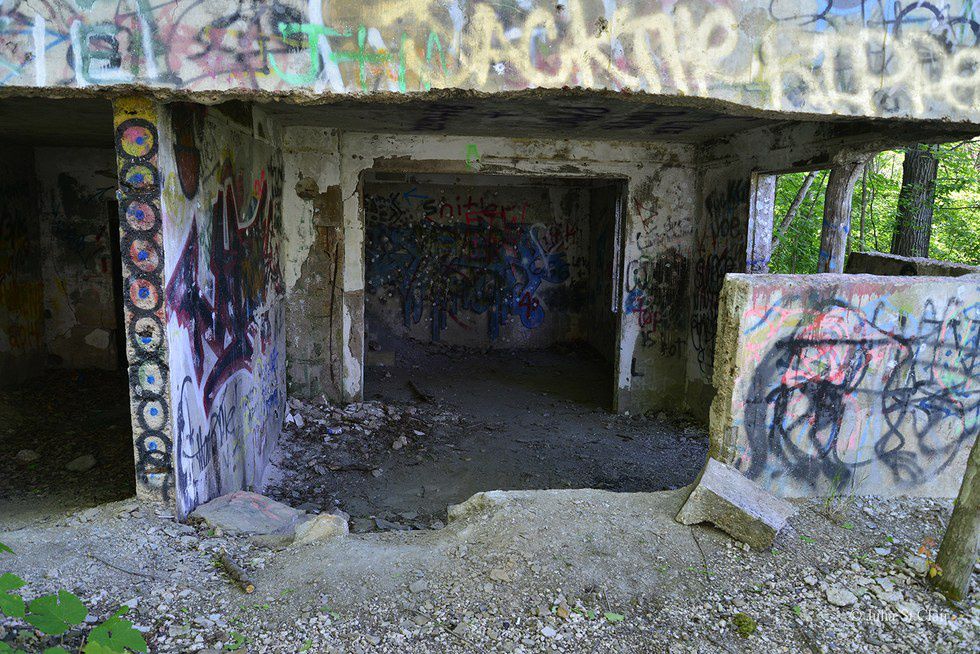 These modern ruins are a reminder of failed ideas. Concrete was not a great choice and neither was the lack of a sewer system. Yet, there is also something important about allowing these crumbling remains to continue to exist. Many abandoned places end up being demolished, their history erased as the rubble is cleared. Leaving this city is a reminder of the past and some of the unpleasant parts of our history, not to mention that they are fascinating to explore. If you want to go visit Concrete City let it take you back in time, allow it to be an escape from our noisy, busy reality, just remember to stay safe and respect the space.