There's the people who passionately defend not saying the C-word before Thanksgiving. There's the people who enjoy every holiday as they come. And then there's the people who decked their room out in lights and started their Christmas countdown before their Halloween hangover wore off. Here's a few things you know if you're person #3.
1. People who are just getting excited for Christmas now are baffling to you
ARE YOU SERIOUS? Christmas is the best day of the year, get in the spirit right now. RIGHT NOW.
2. You spent all of November defending yourself from Thanksgiving lovers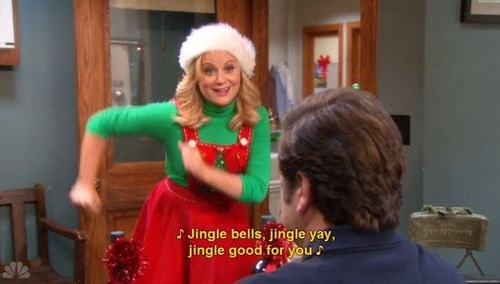 "But Thanksgiving comes first!" "Don't forget about Thanksgiving!" "I won't say the C-word until after Thanksgiving."
GOOD FOR FREAKING YOU. I'M EXCITED ABOUT CHRISTMAS NOW, OKAY?
3. You aren't even tired of your decorations that have been up for 2 months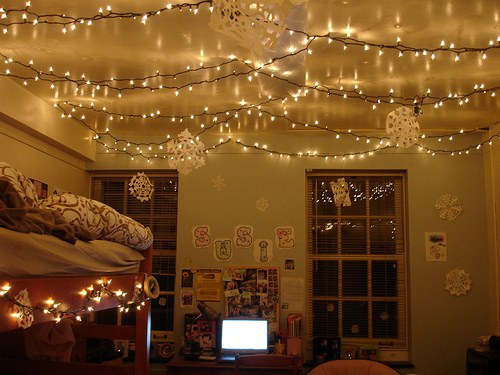 It still makes your heart happy to fall asleep under your Christmas lights to the smell of your tree scented candle.
4. And your Christmas shopping has been done for at least 4 weeks
You've been thinking of your loved ones' Christmas gifts since last Christmas ended.
5. The only thing you've listened to for the past 30 days is Christmas music
90% of this has been different versions of All I Want For Christmas Is You because you have at least 5 on your playlist.
6. You wear Christmas sweaters out and about, not just for ugly Christmas sweater parties
Nothing is more practical than a gigantic three-dimensional Santa on your sweater for a trip to the mall.
7. You love Thanksgiving, but you see it as more of a milestone for getting closer to Christmas
Every bite of turkey is one bite of turkey closer to Christmas.
8. Whether you like snow or not, you're dying to have some on Christmas Day
You're not just dreaming of a white Christmas, you're praying and begging God for a white Christmas.
9. You have a favorite Reindeer
Because what Christmas lover doesn't? (Blitzen is the best, you can't lie.)
10. Coming home to your Christmas tree makes your heart indescribably happy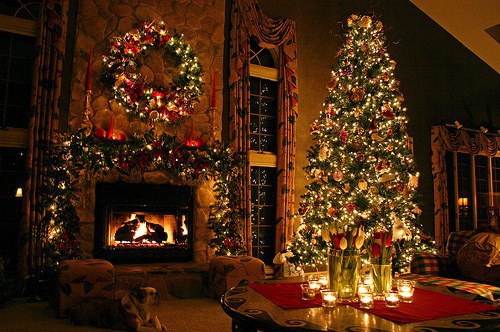 The spirit of Christmas lights up your heart.
11. Your diet during the month of December is just Christmas Cookies
Your exercise regimen has to double during Christmastime because all you eat is christmas cookies and desserts. But lets be real, you just lay around and watch the 25 Days of Christmas.
12. Your Christmas spirit won't actually die down until mid-March
At least 4 months of the year have to center around loving Christmas, and if people have a problem with it before October, it's going to extend into the New Year.