1. 5th Wedding Anniversery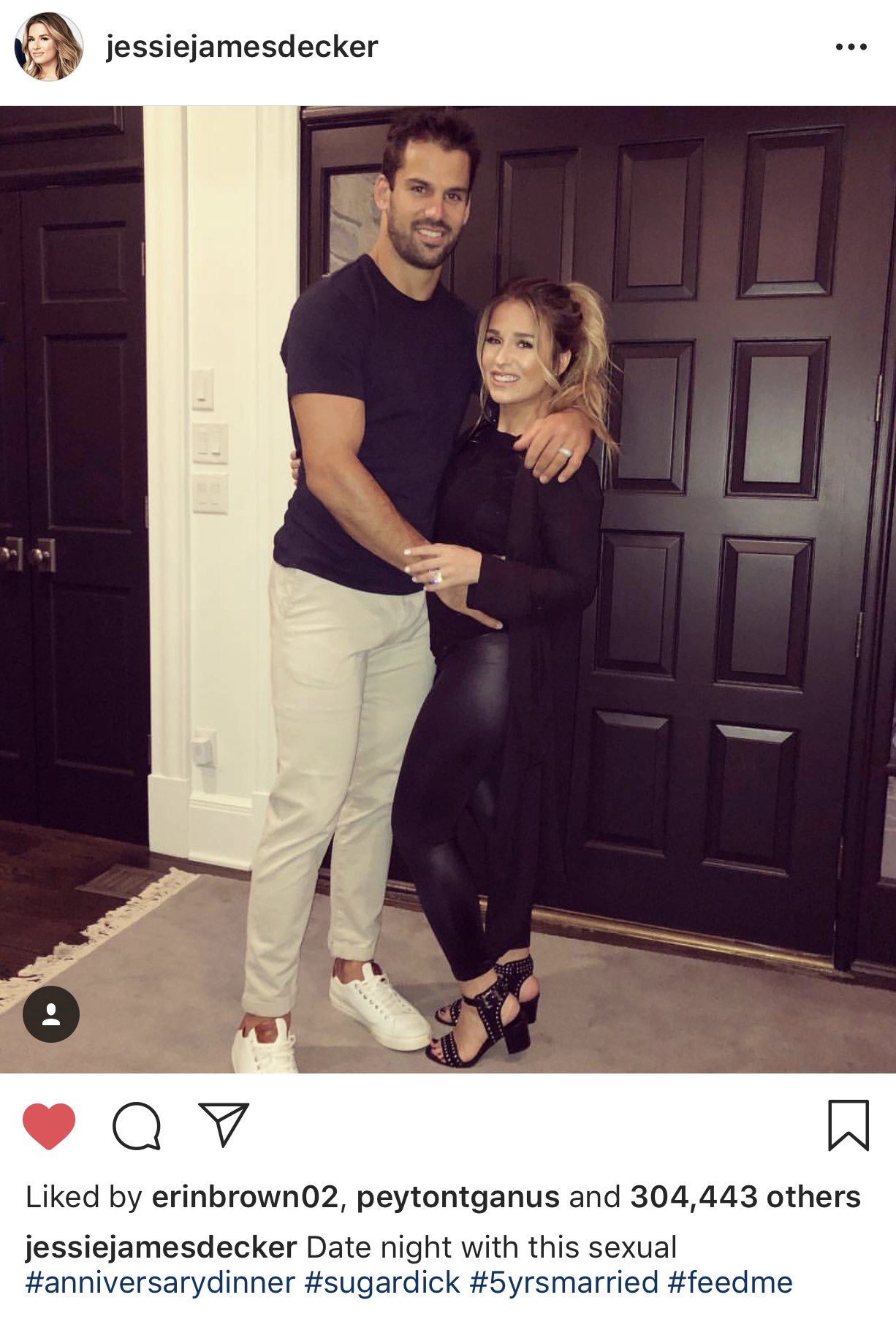 They are crazy about each other. After 5 years of marriage, 3 babies, multiple NFL trades they are still just as in love as the day they got married. They are goals to the max that they can still look that good, hot, and in love with the insta caption on point/ hilarious in Jessie fashion.
2. Eric buying beautiful ROSES for there annniversiry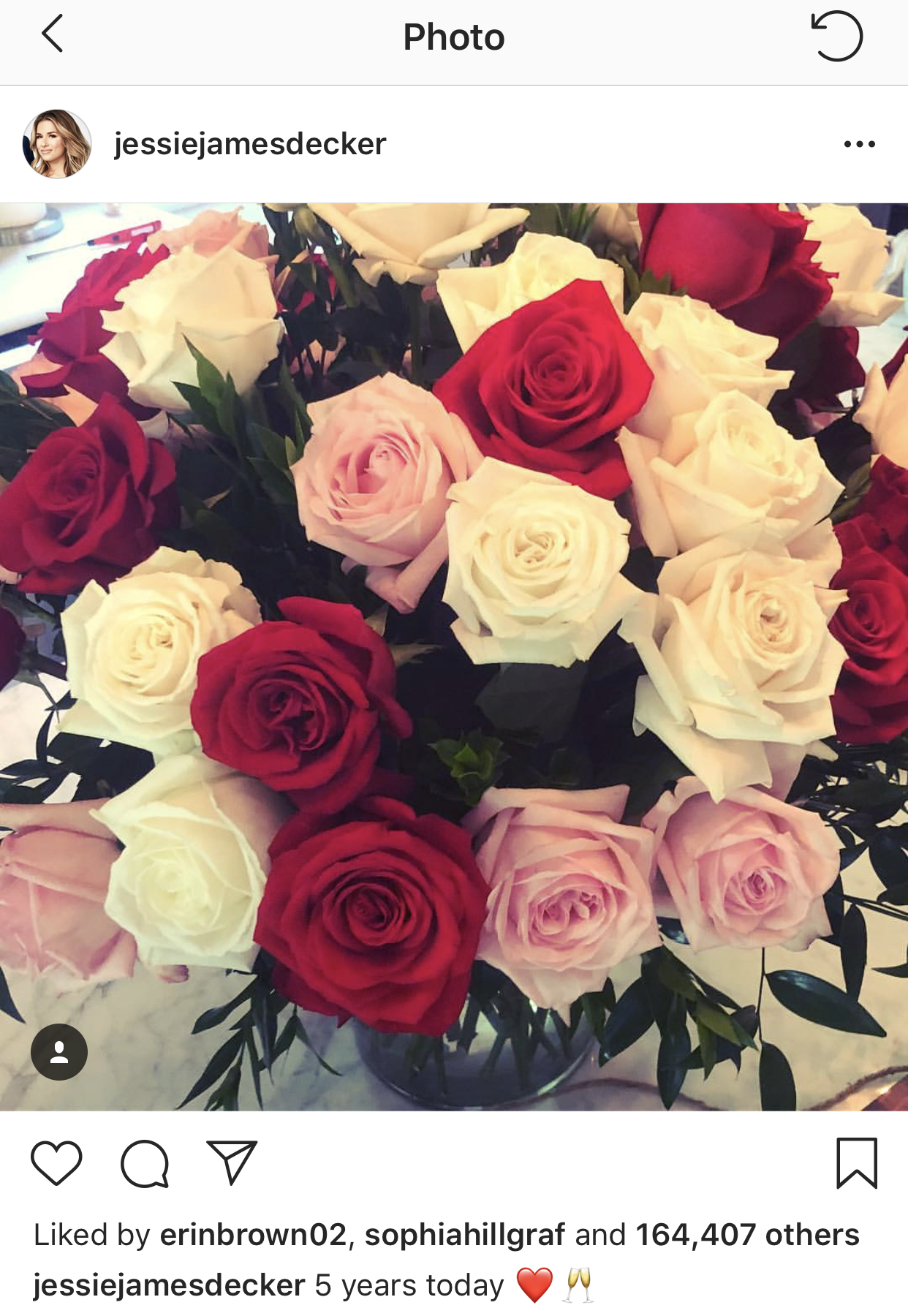 I mean what girl doesn't love flowers from her man let alone ROSES! #goalz
3. The Cutest Children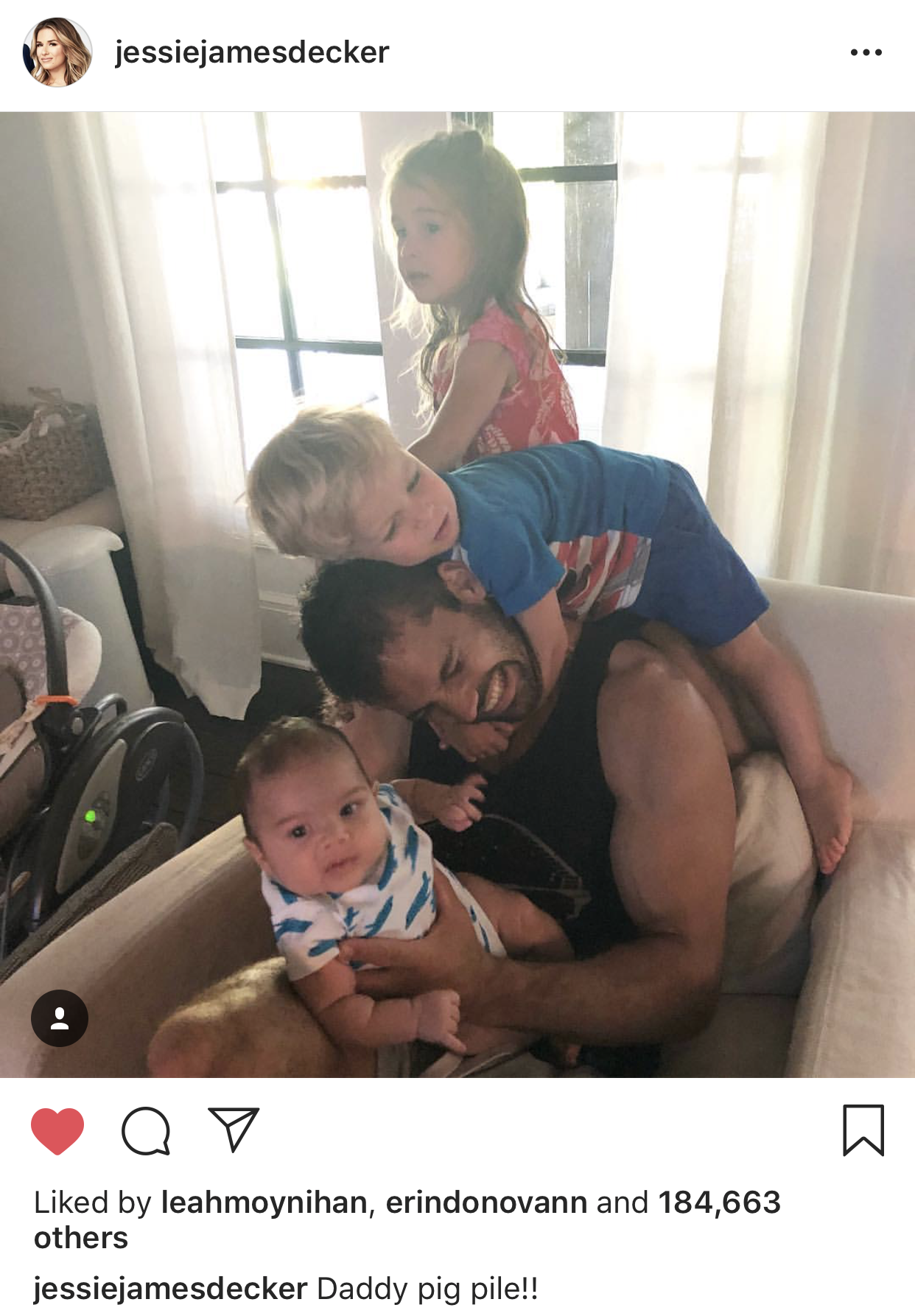 My theory is beautiful people marry beautiful people so it makes sense two gorgeous humans would make the most perfect children. They seemed to accomplish that and keep the spark in their marriage alive. They know how to parent but also make time for themselves to focus on their relationship.
4. There playfullness and goofiness together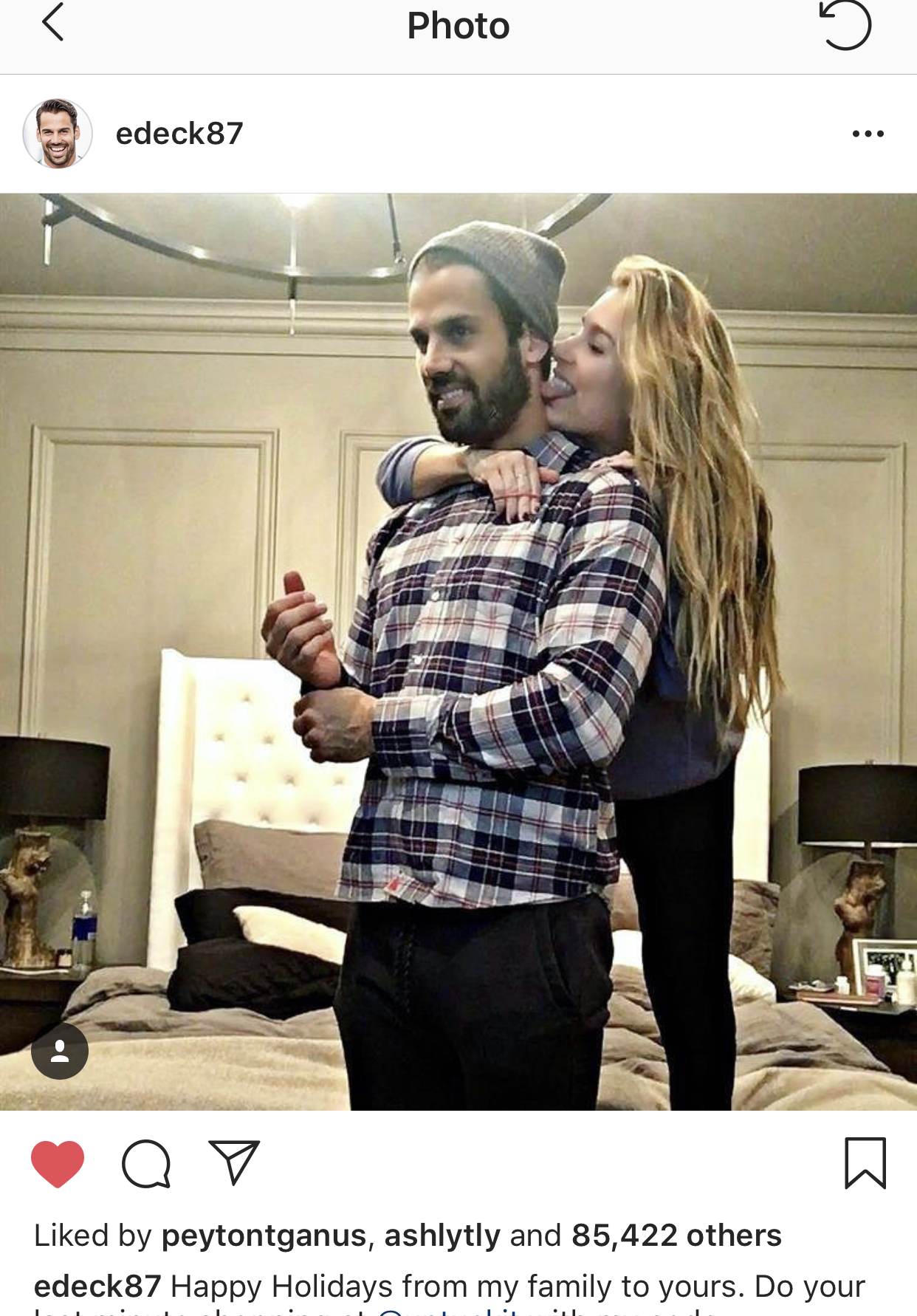 They still act like the kids they were when they met. They are goofy together and joke around. I find that extremely attractive in a relationship when you can be carefree and yout true self and your significant other still loves you.
5. He calls her his "ride or die"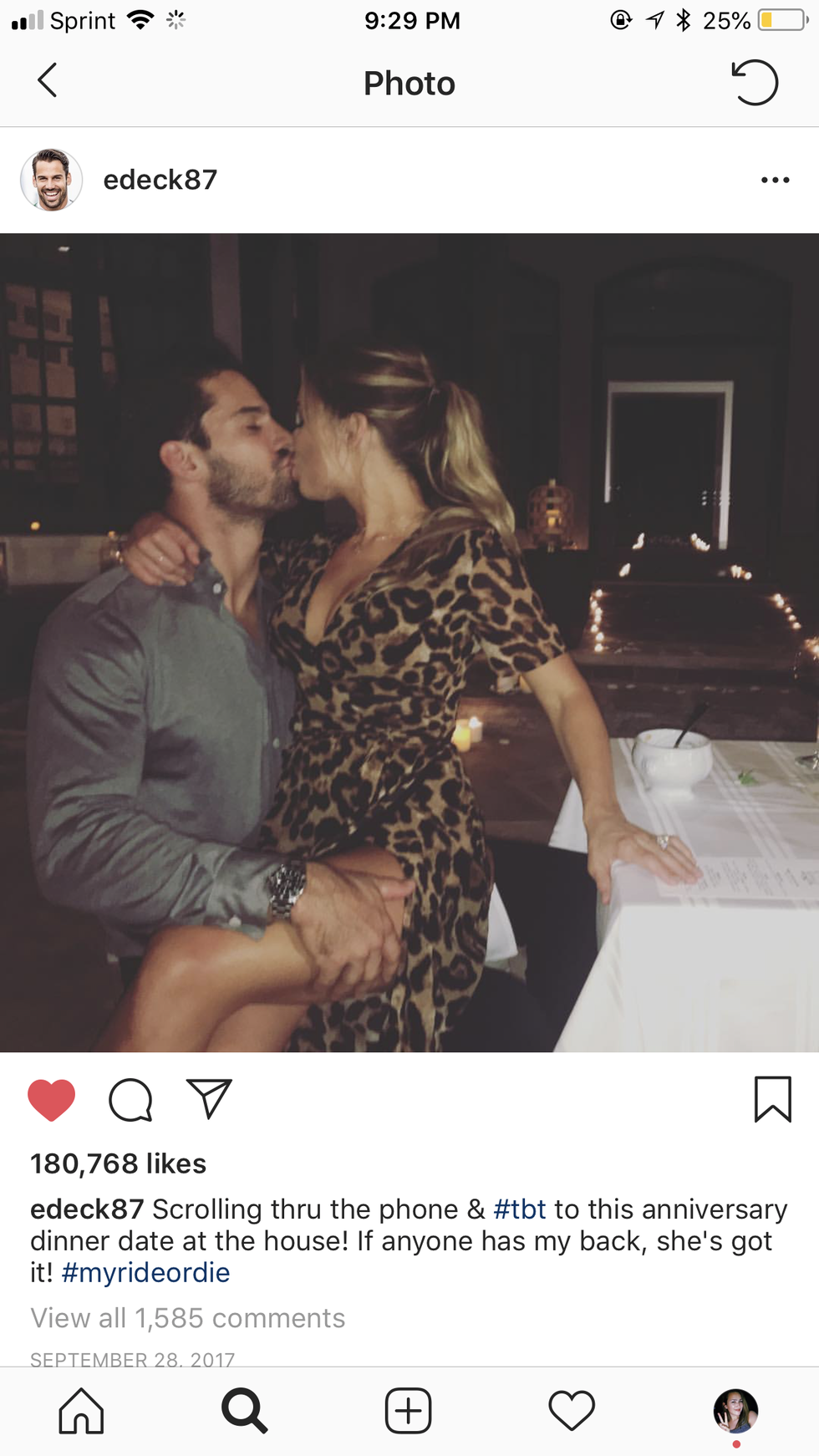 I mean just look at that instagram pictures sooo adorable. Knowing shes his ride or die and that he posted that is simply perfect.
6. Shes posts old pictures of him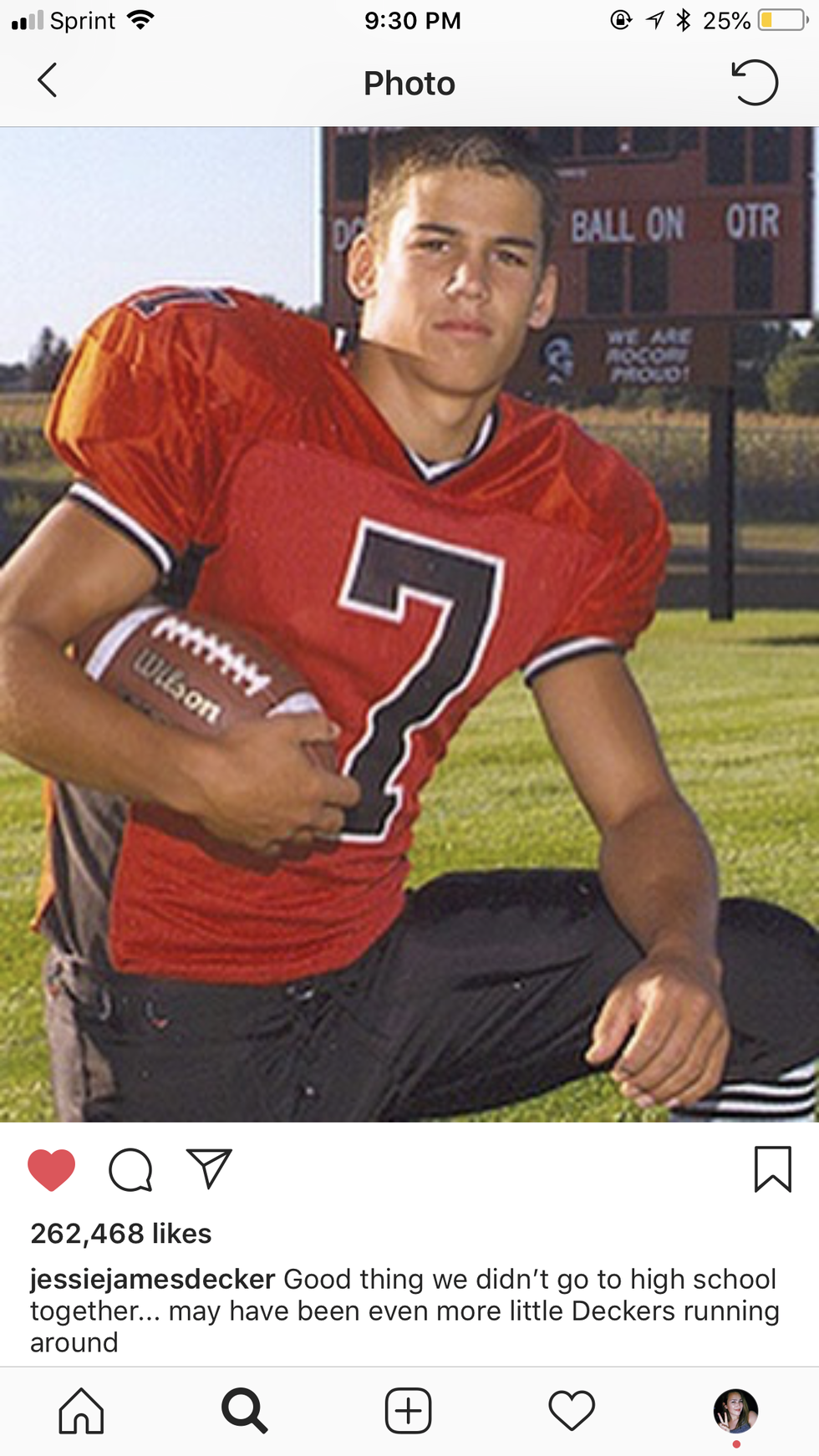 In typically Jessie fashion she all about her sexual comments because shes obbsessed with her hot husband. Tale as old as time she would of been the cheerleader and him respectaivly the football player. The perfect fairytale.
7. She appreciates him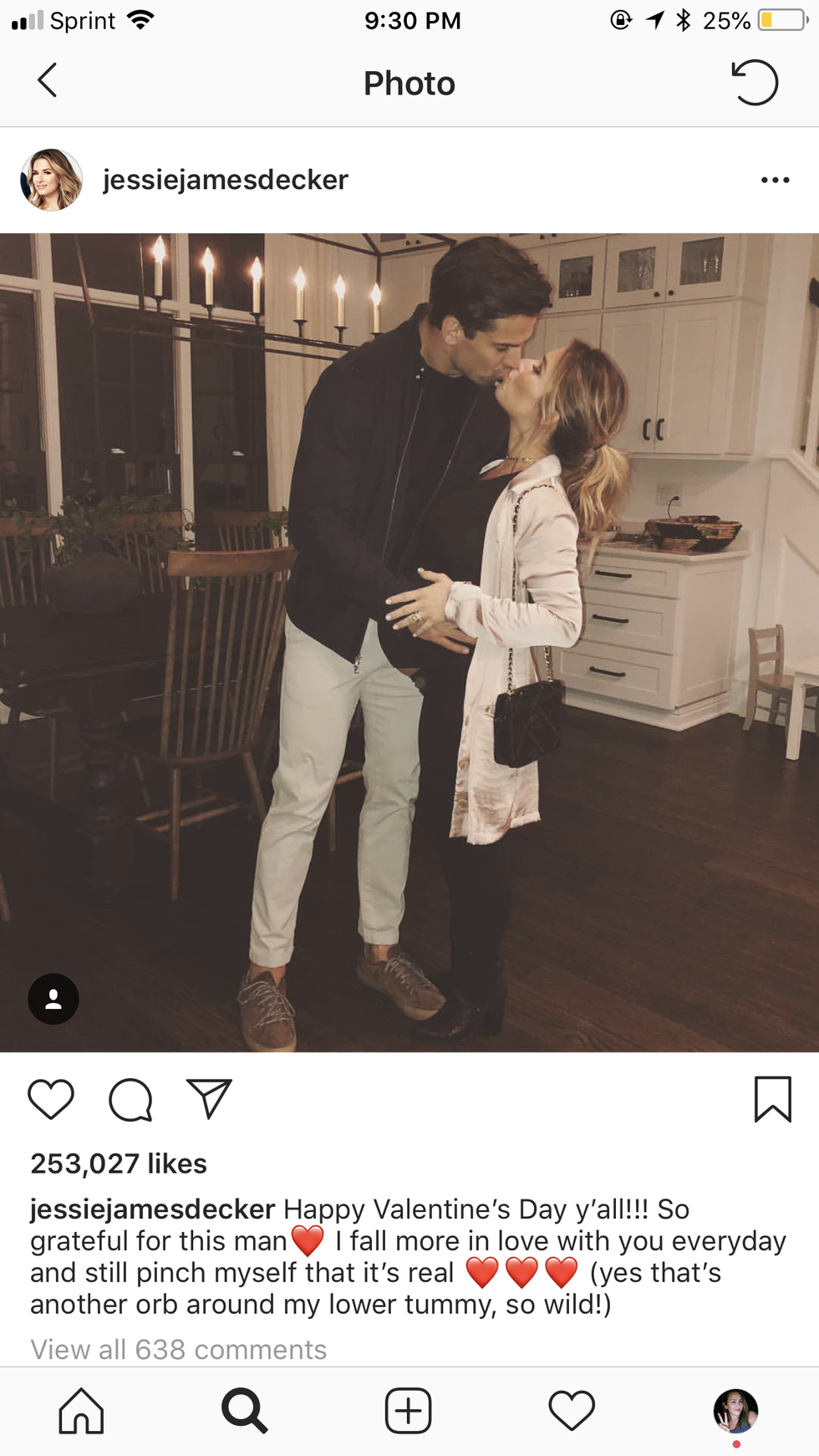 She appreciates him and lets the world know! Nothing cuter than that folks.
8. They support each other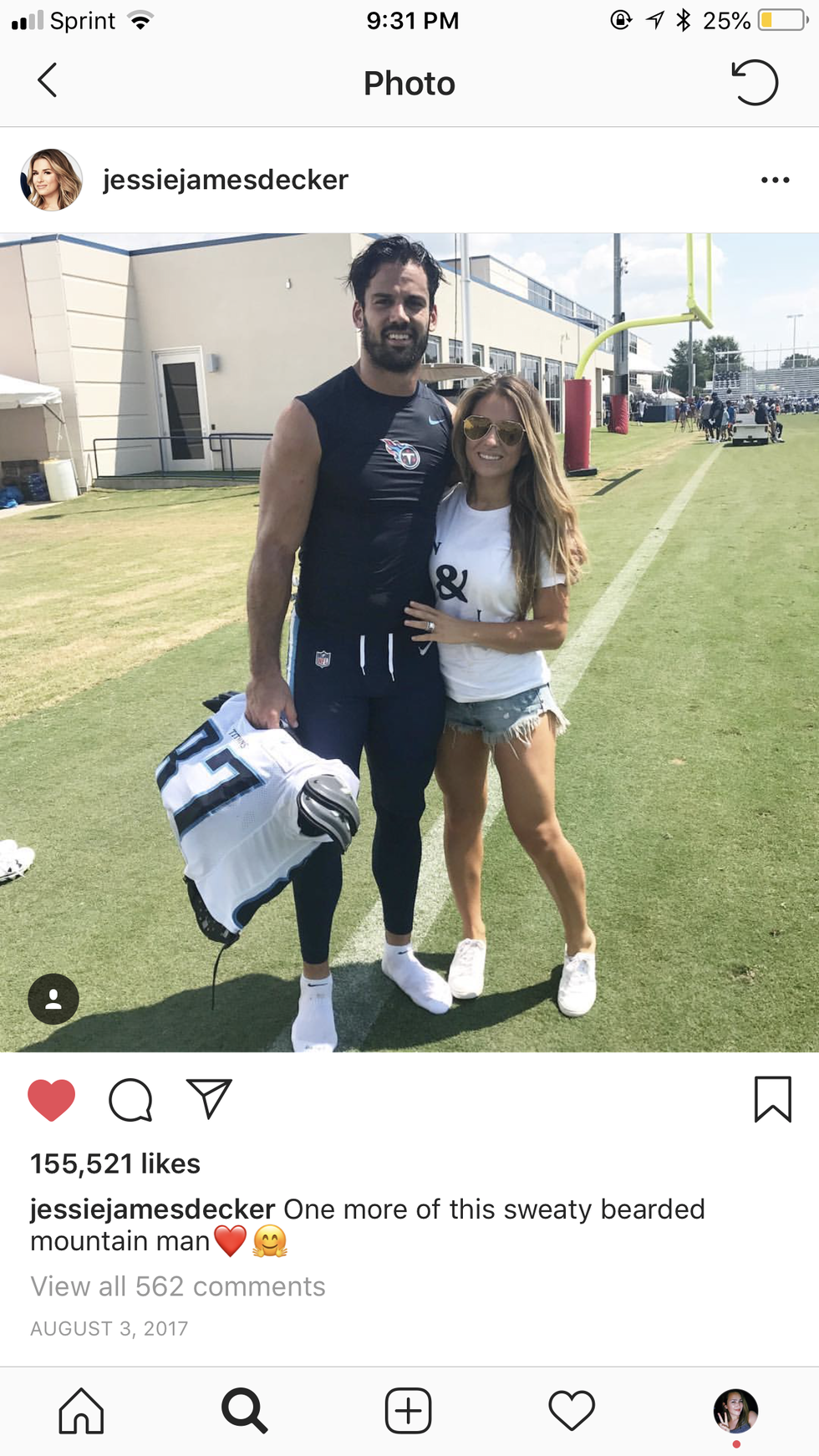 No matter where football takes there family Jessie is behind helping her husband further his career. Its understood that football is just a certain period of there life but family is forever. Eric does the same thing going on tour with his wife and kids when its not football season and walking a trillion red carpets with jessie.
9. His sweetness is unreal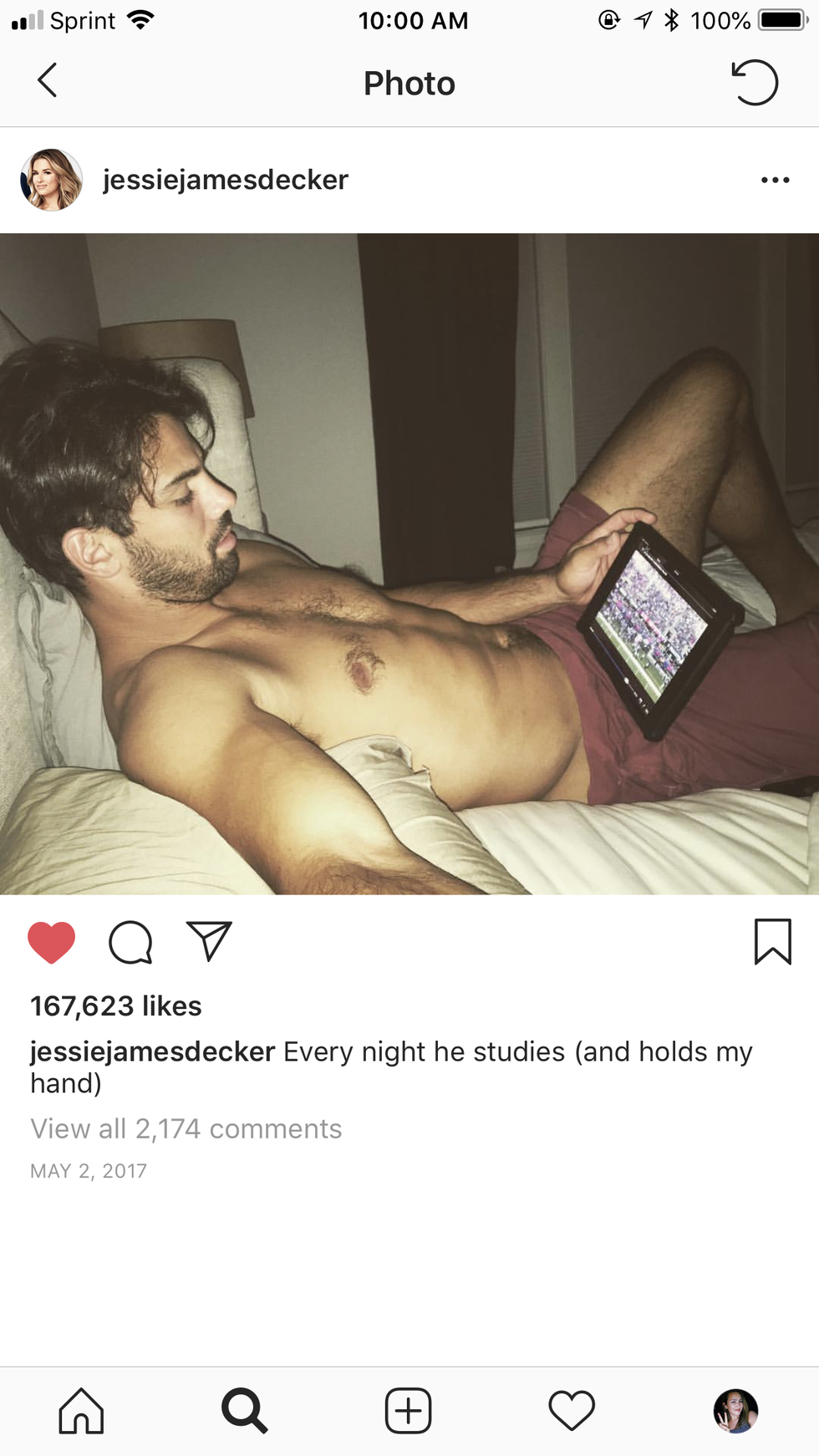 Even when he is focused on work he still makes time to be sweet to his wife. Sometimes, like in any relationship its the little things.
10. They are just like alot of couples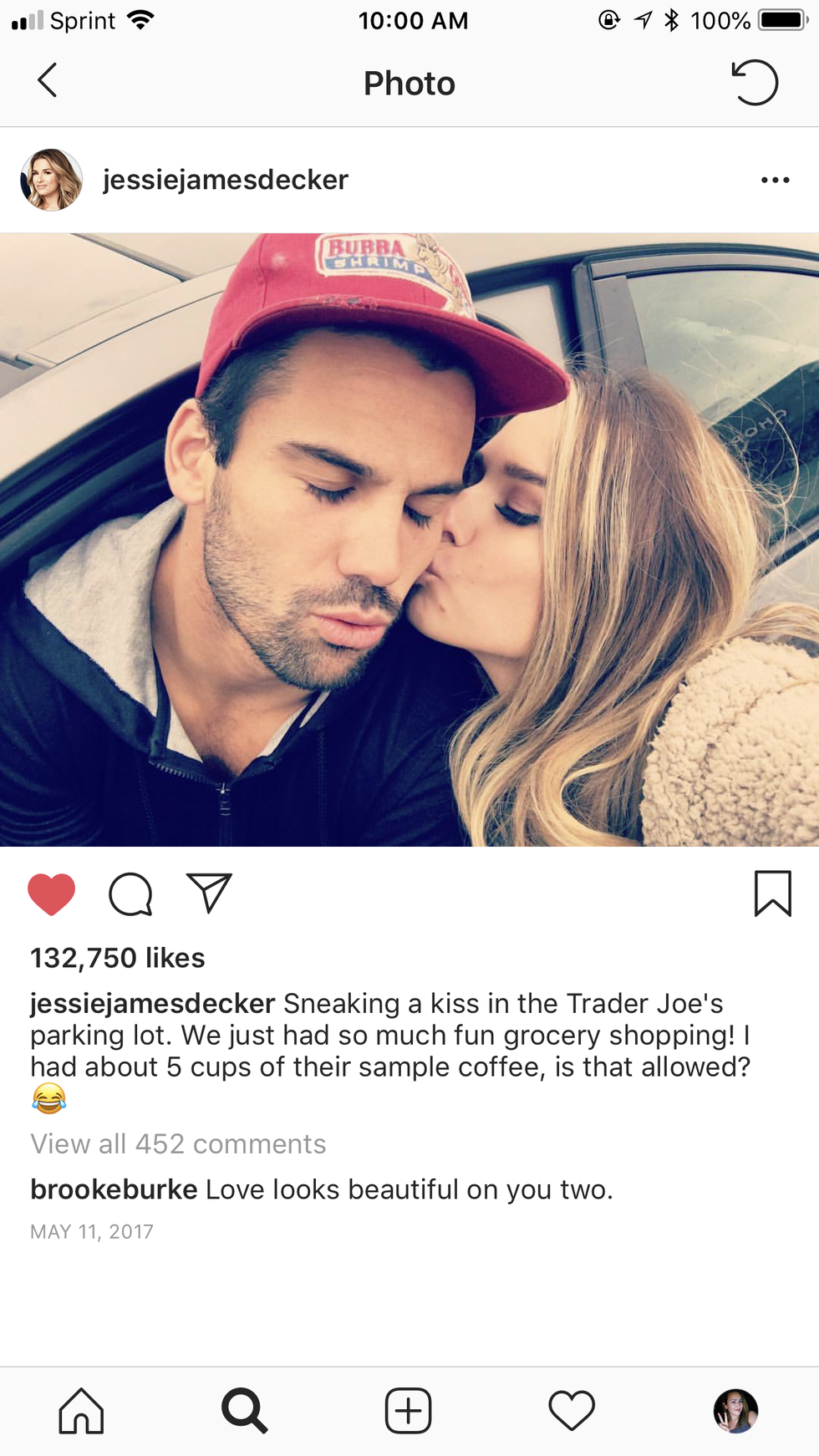 At the end of the day they are just like any couple. They go on dates, go to events together and even go grocery shopping. There realness is something that not all celebraties highlight in ther relationships. Thank you Eric and Jessie for always keeping it real. Also, who is just as guilty as Jessie for taking one to many free samples at the grocery store.instag
Next time you think of a celebrity couple that set goals for your relationships now and in the future think of the Deckers for keeping their realness, being unapologetically honest, and simply hilarious. They are a rarity.