The men's swim team at Eastern Michigan University woke up to some devastating news Tuesday morning. Tuesday, March 20 at 7:30 it was announced that the university would be cutting the men's swimming and diving program due to budget cuts.
The university is also cutting the wrestling, softball, and women's tennis teams, reducing the number of varsity sports from 21 to 17. This decision will affect 58 male students and 25 female students while saving the university about $2.4 million.
The men's swim team is the most decorated team on campus with 34 MAC titles since the program started, winning conference 3 out of the last 4 years. Students are devastated and have turned to social media as an attempt to save the program. They want their voices to be heard.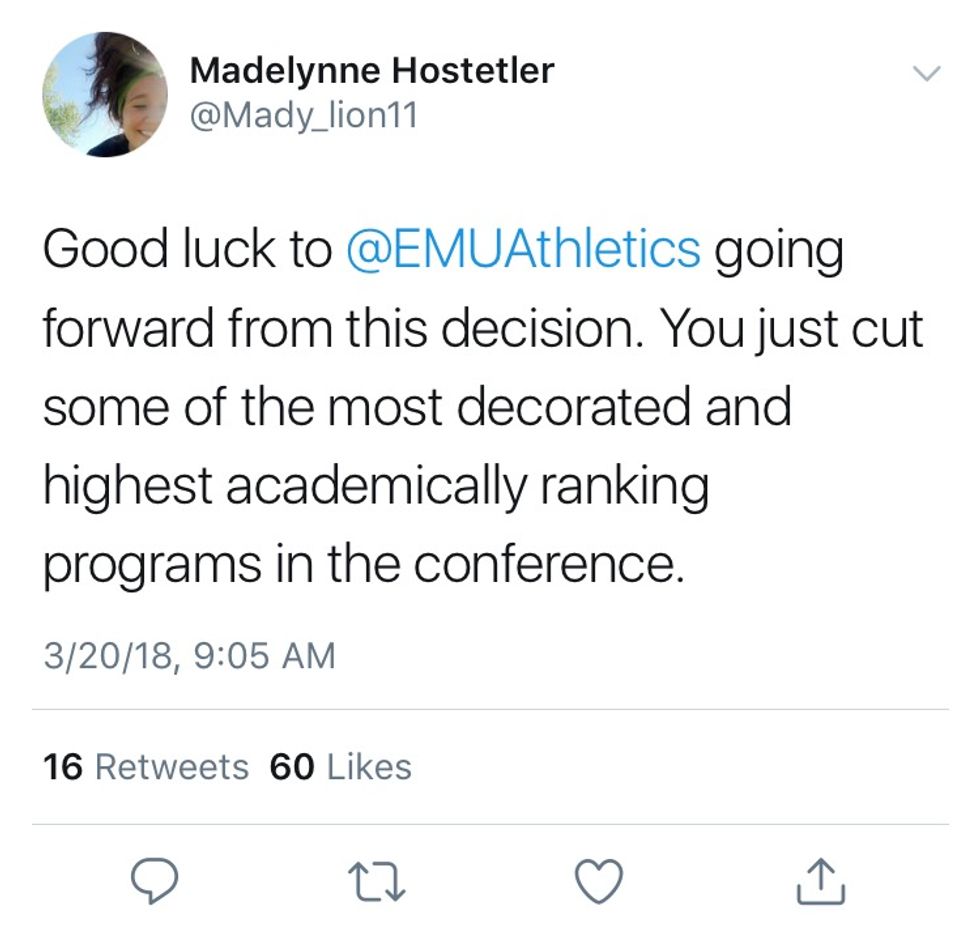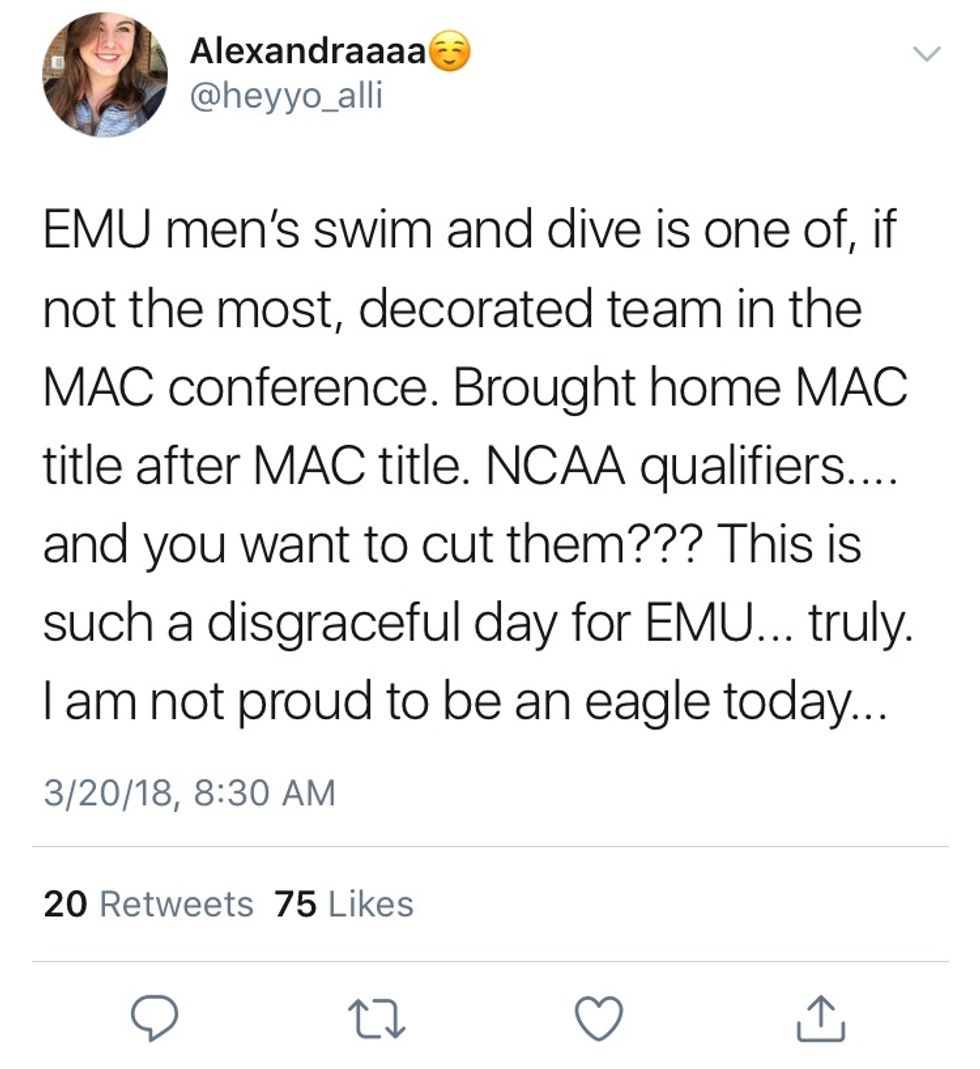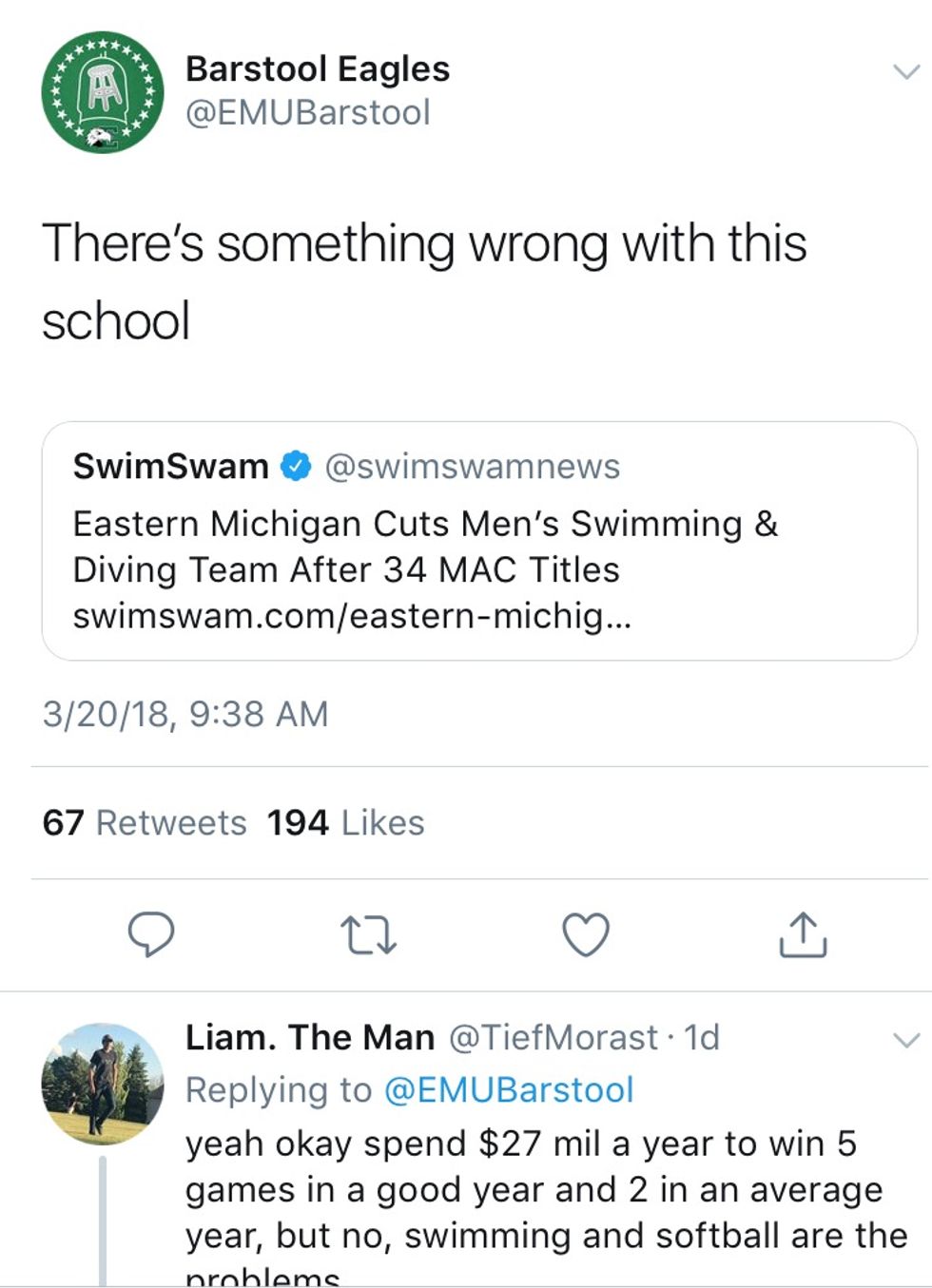 The men and women's teams have come together to attempt to raise money to save the program and are using the hashtag #SaveEMUSwimandDive to get it going viral.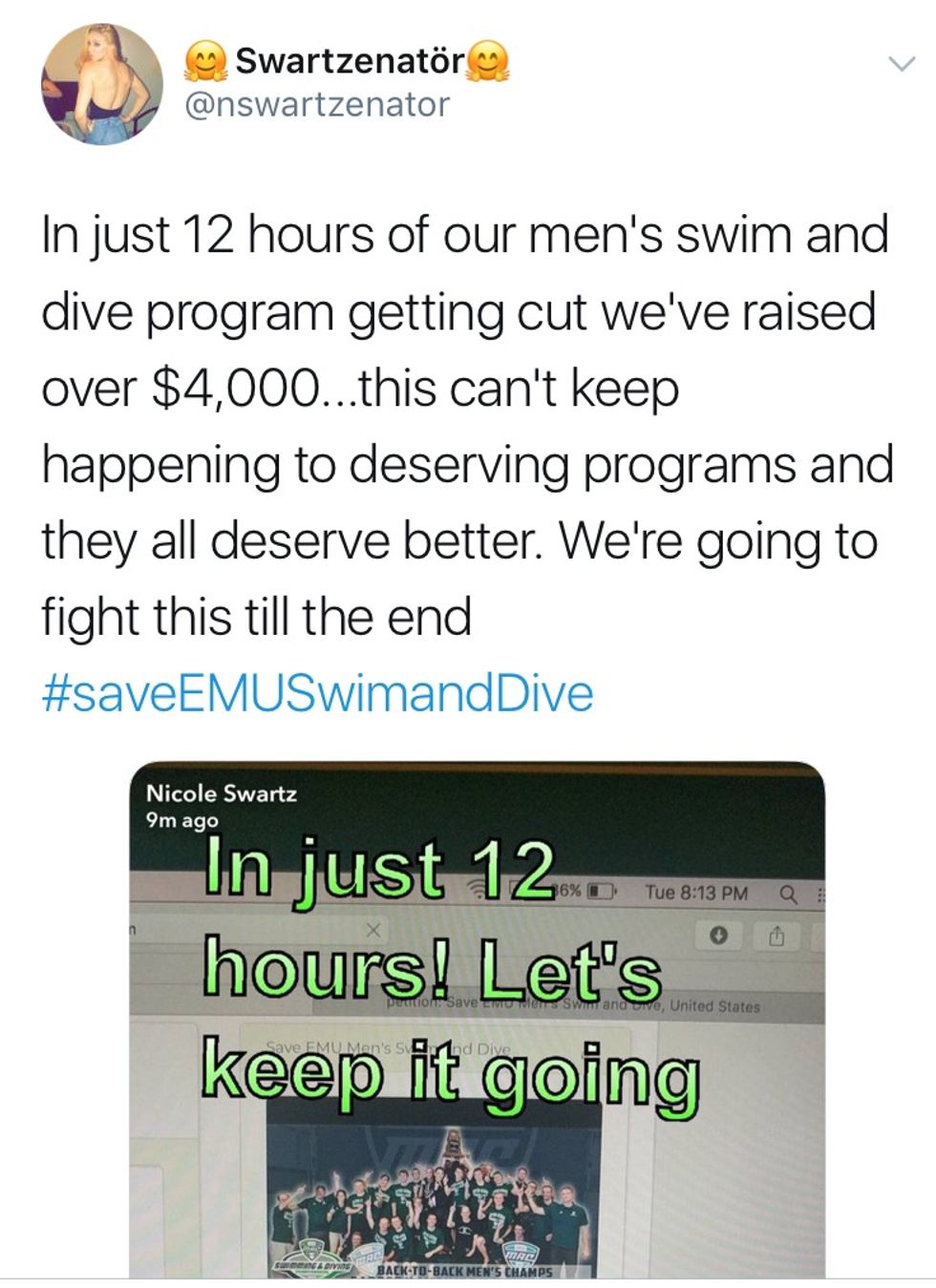 Many students blame the football program. The budget cuts were made shortly after the announcement of a new $35 million practice facility that is being built for the football and soccer teams.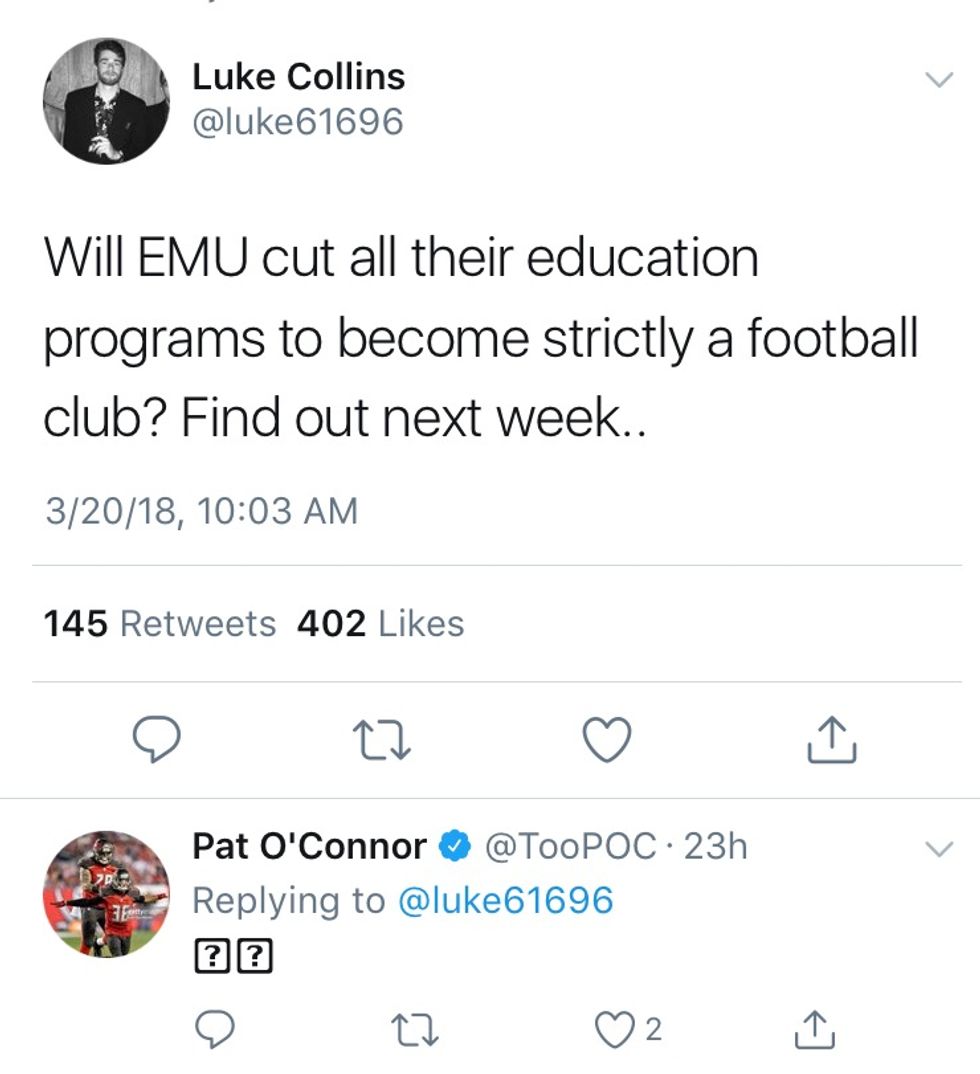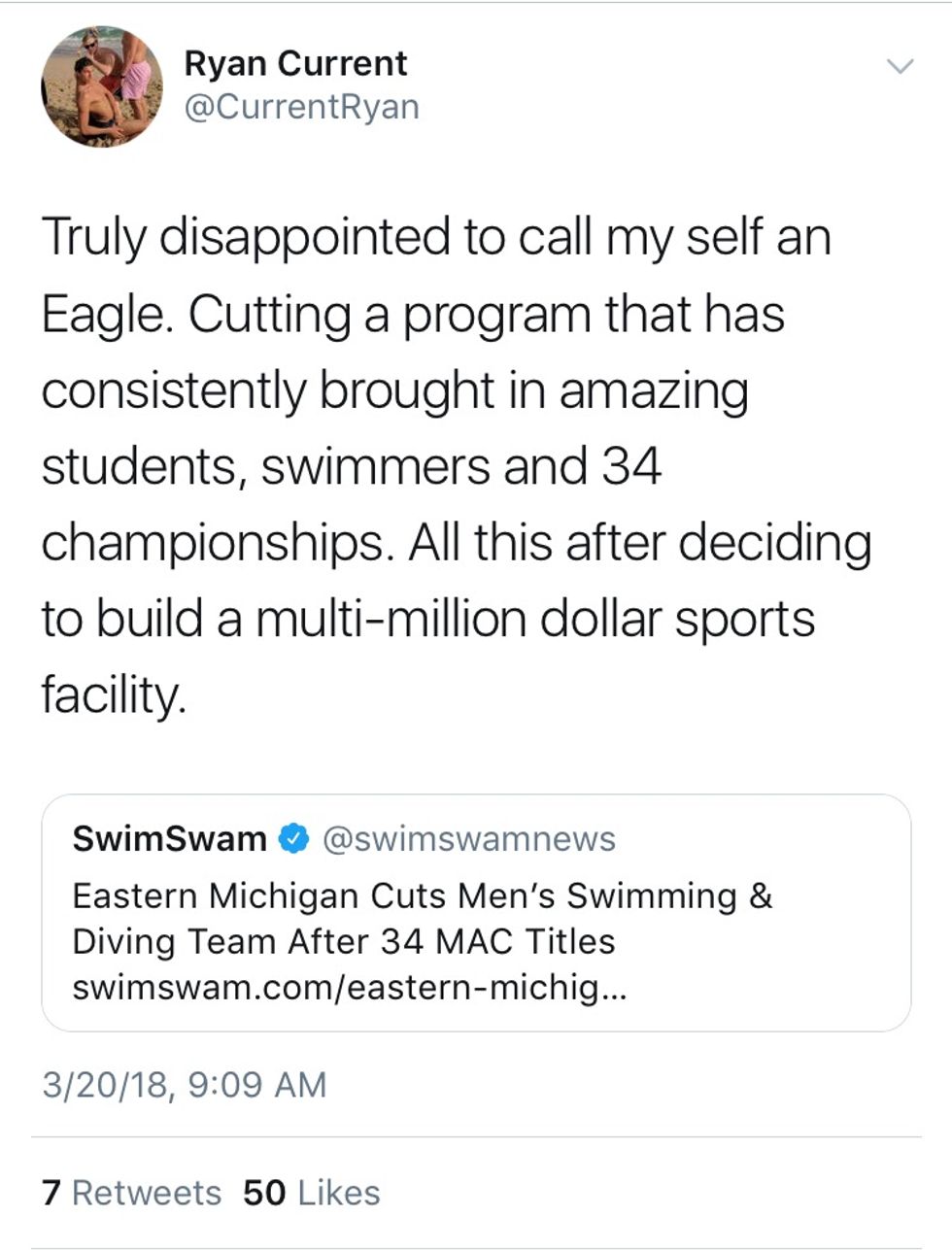 Memes have also been created about the issue to draw in more attention via social media.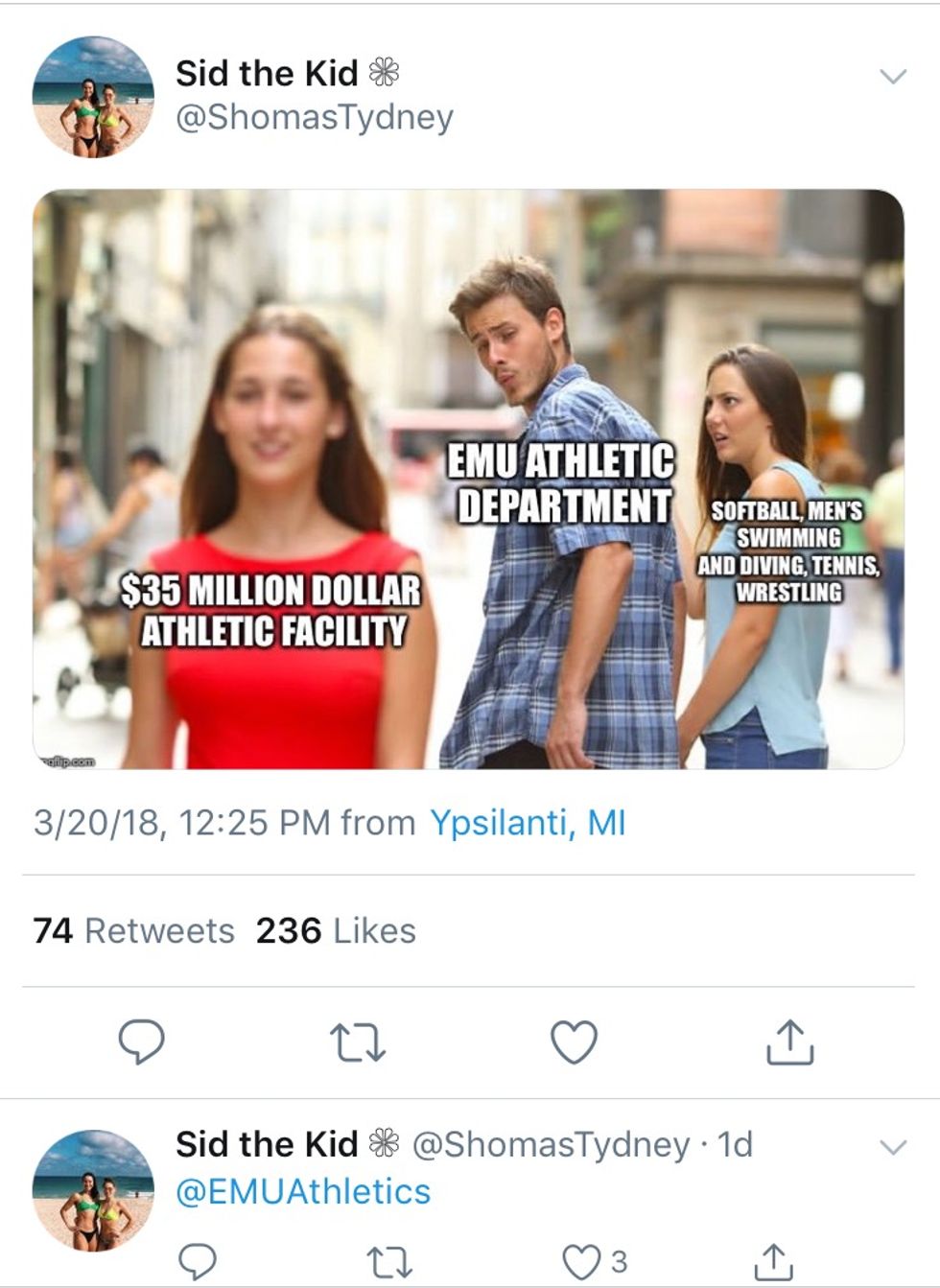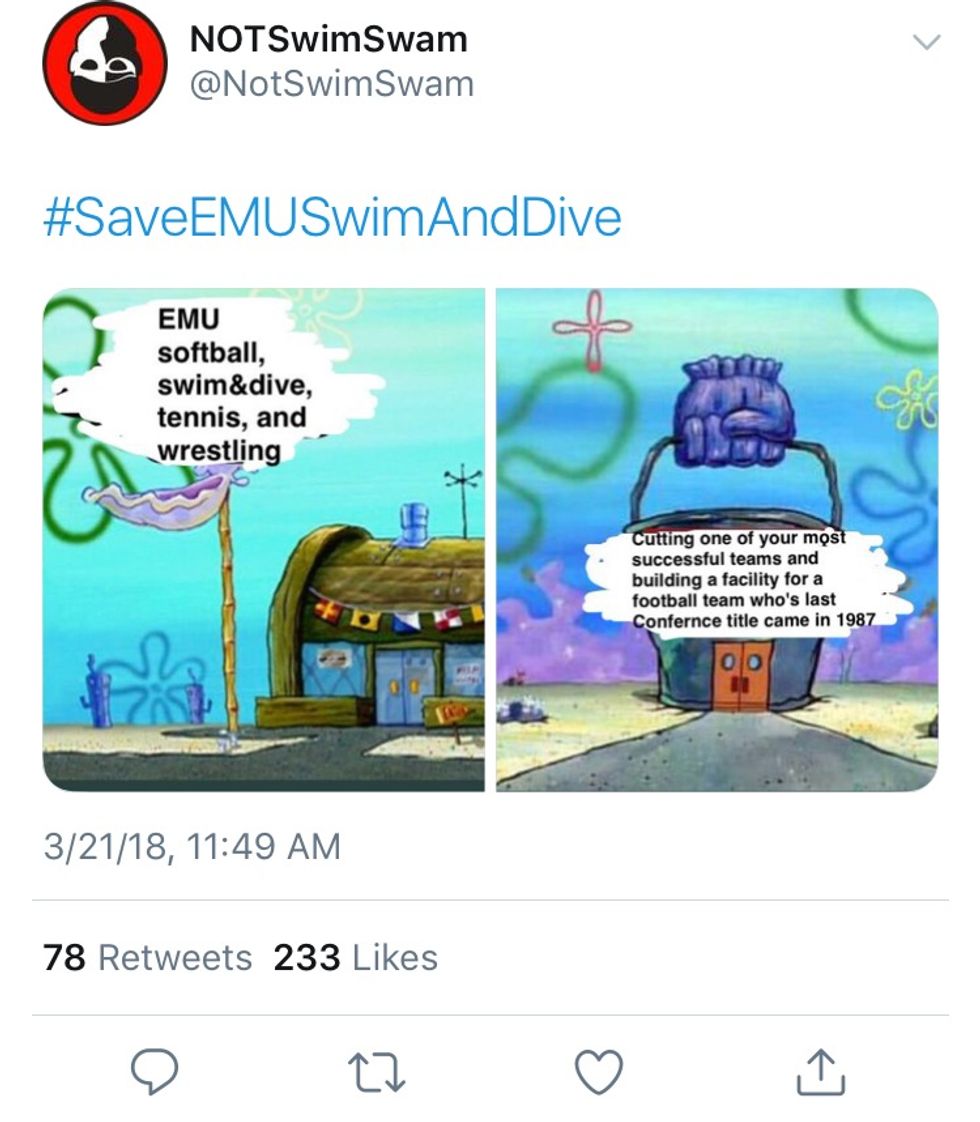 Perhaps the most important voices that need to be heard are those of the student-athletes this decision is affecting. Years of hard work are being torn from these athletes without any say. Many students will likely have to transfer to continue their athletic career.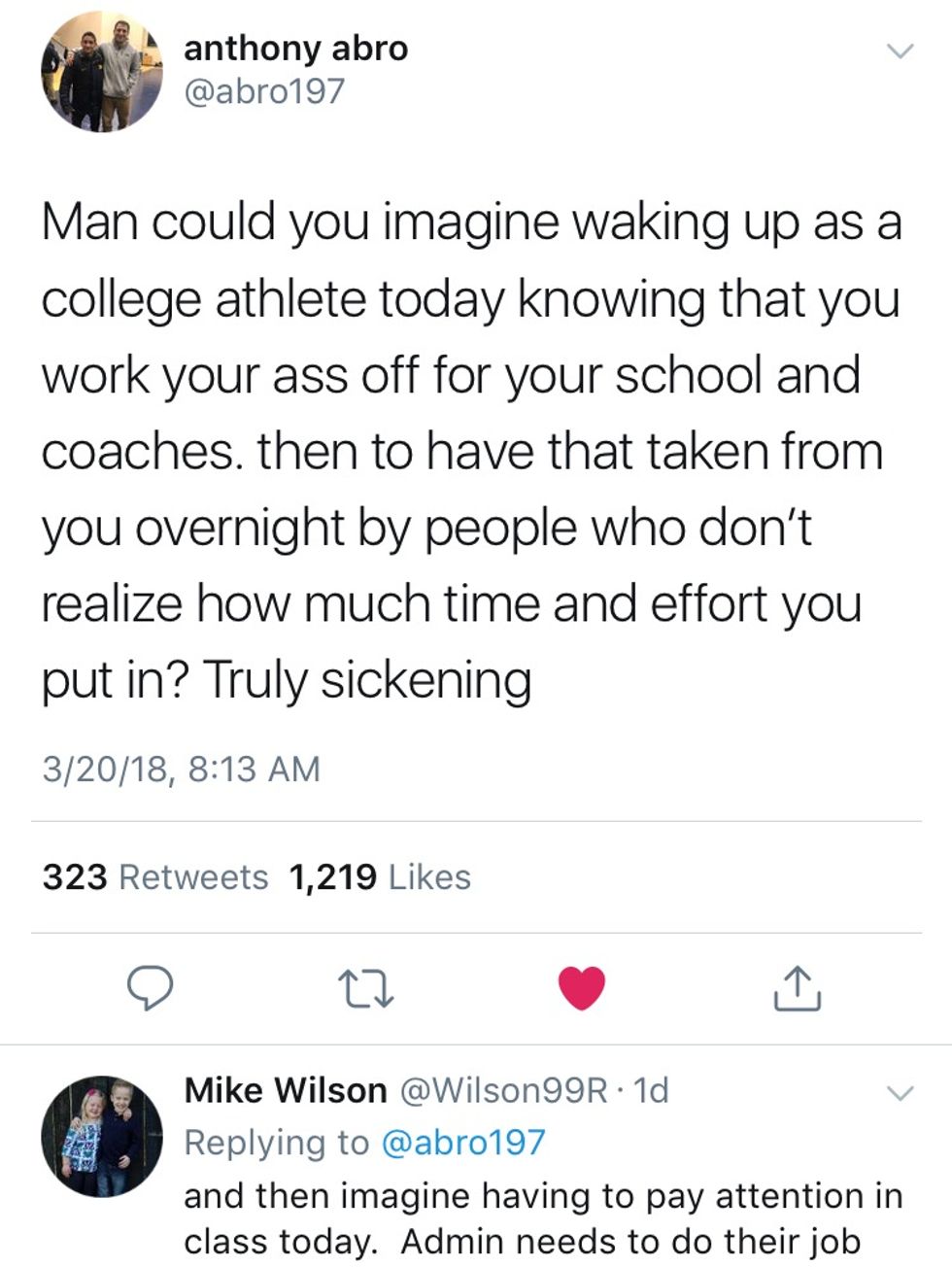 As a swimmer myself who even looked into swimming at Eastern Michigan, I cannot help but feel passionate about the issue. Not only is this affecting the student-athletes at EMU, but the entire swimming and athletic community at Eastern. How is it justified to punish the most decorated athletic program on campus after years of success? How is it justified to drastically alter their futures after a lifetime of hard work?
Swimming is already a sport that does not get the respect and recognition that it deserves. It may not be as entertaining to watch to the average person as football or basketball, but the sport is just as important to just as many people. It deserves the same respect as any other sport.
The football team does not deserve any special treatment just because they tackle each other and throw balls.
This is not the first men's swim team to be cut recently. University of Buffalo, Wright State, and University of North Dakota have all announced the cutting of swimming programs in recent seasons.
We need swimmers. The world needs swimming. The sport needs to continue to grow, not to shrink. We cannot continue to have events like this happen.
Let's stop treating average football players as if they are royalty, and let's start rewarding those who actually deserve it.
If you are interested in helping to save the men's swimming program at EMU, please take a few seconds and sign the petition here or consider donating.
Cover Image Credit: Alyssa Shugarman