Fellow Wicked fans, let us be glad, let us be grateful. You may have heard the news. My dream since the third grade is finally coming true: a live action film adaptation of the beloved musical is in the works! Universal Studios announced this summer that they plan to have the movie out in theaters on December 20, 2019. Since Universal's announcement of the project in early 2015, one thing has remained undecided, however. The casting.
Rumor has it that Harry Styles is being considered for the role of Fiyero... I don't know about you, but I am strong in my convictions that this cannot happen. Personally, I am hoping for performers who are more than just pop sensations that can decently carry a tune- I want a cast of individuals that I believe will be truly dedicated to contributing passion and depth to their characters. So after much consideration, I have identified about two performers for each role- a Broadway star and a celebrity with experience in other areas of the entertainment industry- that I believe will be most skilled at bringing the story to life. I ask you to please comment below and grace us all with your ideas and input, and feel free to like any comments that you agree with! Criticism is absolutely welcome; I want to have a discussion about this, and I would absolutely love to hear your opinions! My goal is for this to get enough shares that our ideas might make their way back to the production team. For while this part of the adaptation remains undetermined, we are granted with an amazing opportunity- to tell the producers what will best please this masterpiece's most loyal fans. We know they value our opinions to a certain extent because we are among the most likely to see the film when it is released. So let's tell em' what they need to do to get it right. Power to the people!
Here we go...
Elphaba: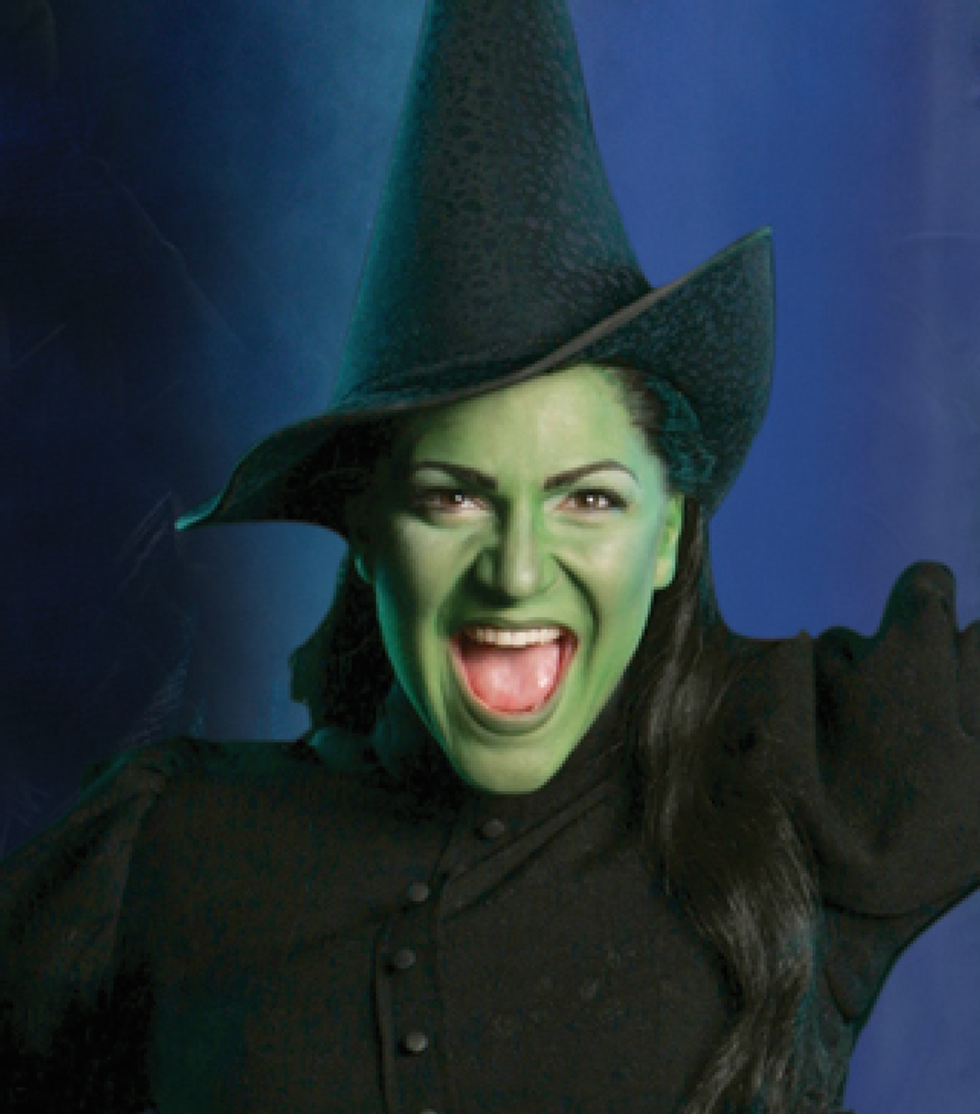 This was by far the most difficult decision for me; I just have so much love and respect for this character. But as some of you may be able to tell from the photo above, my top Broadway choice for Elphaba is... *drumroll*...
Broadway: Shoshana Bean
The first star following Idina certainly did the role justice. First of all, her voice is fantastic. If you don't believe me, check out her performance of Defying Gravity below. Chills. If you'd like to see more of her, I particularly recommend that you watch videos of her singing The Wizard and I, I'm Not That Girl, and/or No Good Deed, as these numbers demonstrate the warmth and the depth of emotion that she brings to Elphaba. Personally, I've never seen someone play this part better; Shoshana knows how to make her audience root for her.
Mainstream Pick: Tori Kelly
Not only can Tori Kelly belt notes that go far past the average singer's range, but her skill with vocal dynamics is incredible, and she really emotionally connects with music and puts her all into it. Yes, this would be her acting debut, but I have no doubts Tori could pull it off. She's sensitive, deep, down-to-earth, and occasionally sassy, is not afraid to make herself vulnerable, and she stays true to her convictions. Thus, she embodies many of Elphaba's most beloved qualities. Her performance here is very Elphaba. (Those pipes at 1:30 though.)


Honorable mention: Sarah Bareilles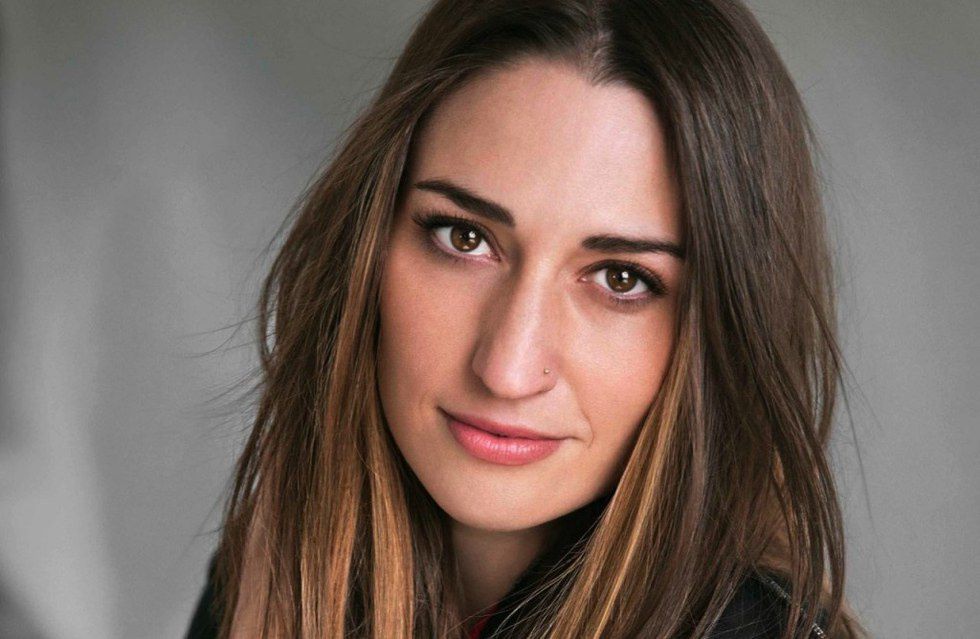 Okay, I couldn't help myself. But she would be excellent for the part, as she has experience in the world of theater, the right kind of voice and look, and a winning personality to boot. Plus, couldn't you hear her version of Goodbye Yellow Brick Road during the credits?







G(a)linda:
Broadway: Rachel Potter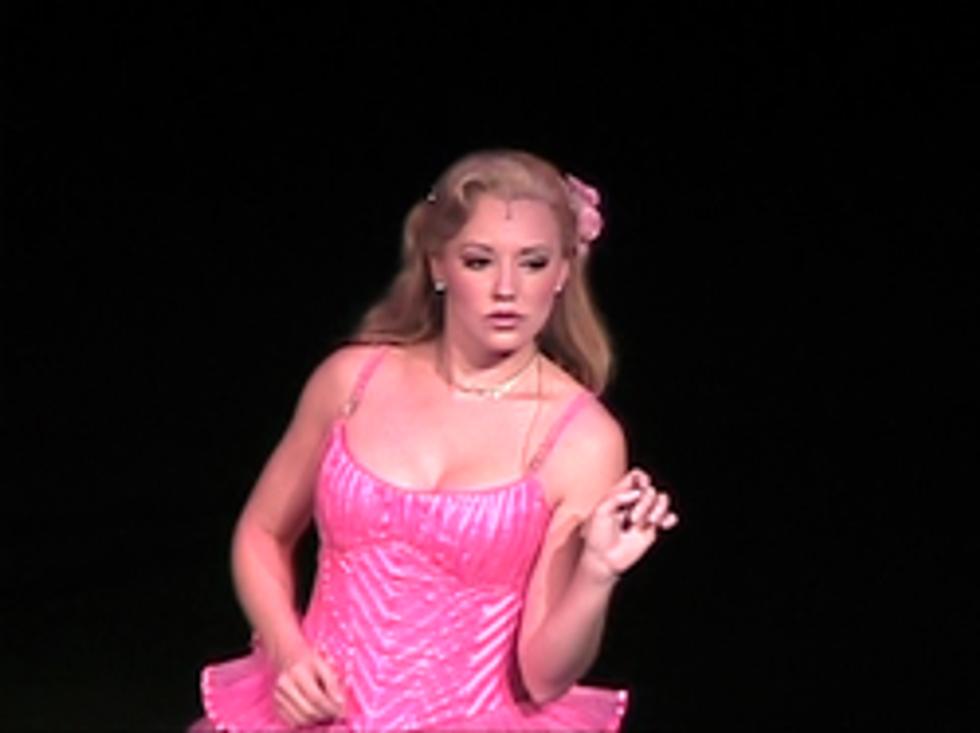 While she certainly isn't the most well-known person to play the role, Rachel Potter is by far the most flawless one I've seen. Her delivery and comedic timing is impeccable, the girlishness is present, and her acting is very natural and believable. Plus, as a very talented vocalist, she very successfully manages to prance around the room during "Popular" while still sounding powerful at the same time. Unfortunately the videos of her as Galinda are pretty scarce on the internet, since she was an understudy, but she nailed in the clip that she was featured in a "No One Mourns The Wicked" compilation video. Also, her heartfelt performance as the Mistress in the revival production of Evita shows that she can exude the sensitivity necessary for numbers such as "Thank Goodness", "I'm Not That Girl Reprise", and "For Good". However, if you think picking such a obscure Glinda would be too much of a risk, you can never go wrong with Megan Hilty or Alli Mauzey!
Mainstream Pick: Kristen Bell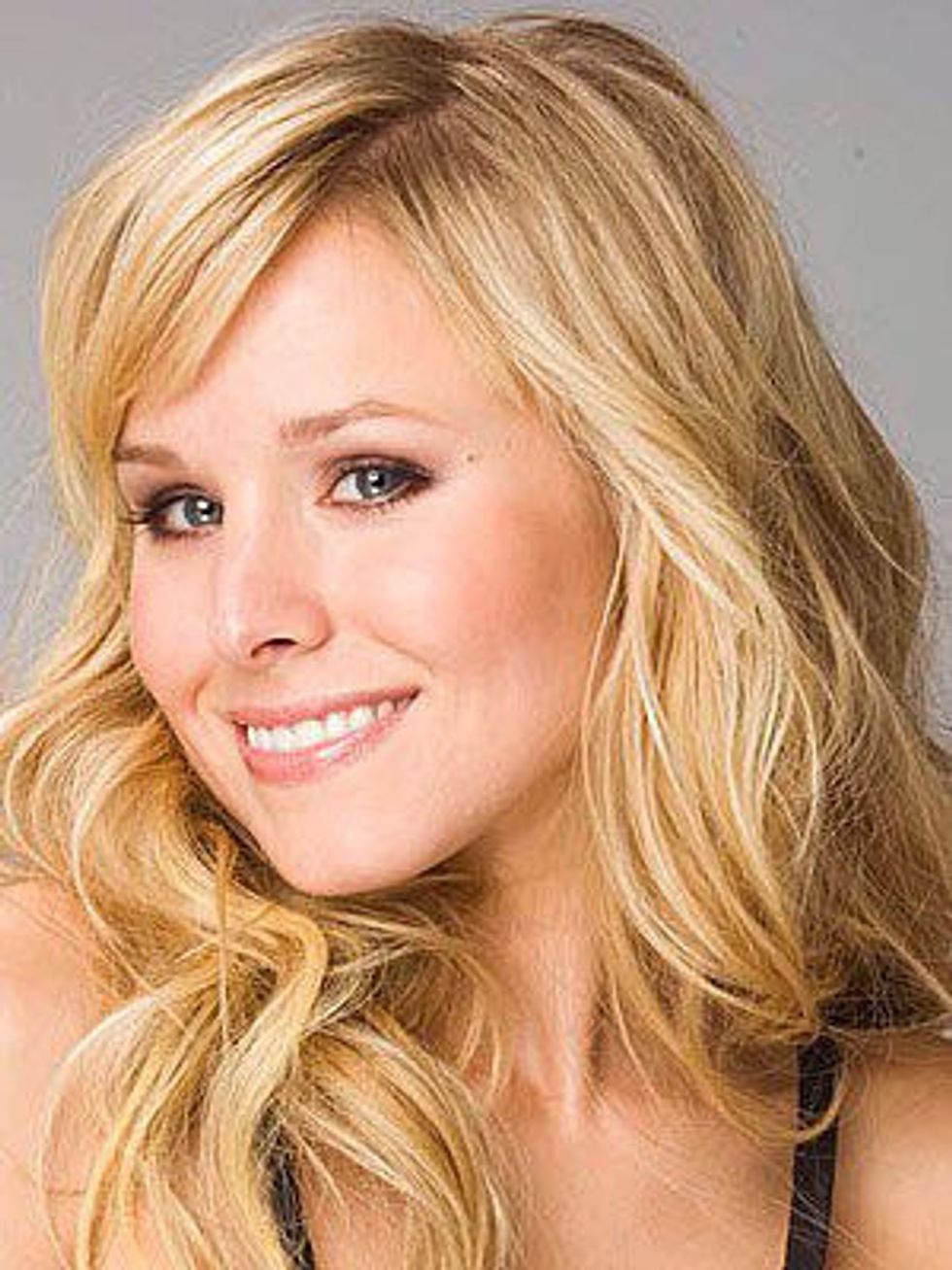 We all know the actress could pull off this character with her endearing charm, spunk, and as we first discovered with Frozen, her beautiful voice. Not to mention she looks a lot like Glinda already! The only question in the matter is whether or not she has the lyric soprano range to sing the opera well in "No One Mourns The Wicked". However, her impressive performance as Mary Poppins in this sketch gives me hope.





Fiyero:
Broadway: Jonathan Groff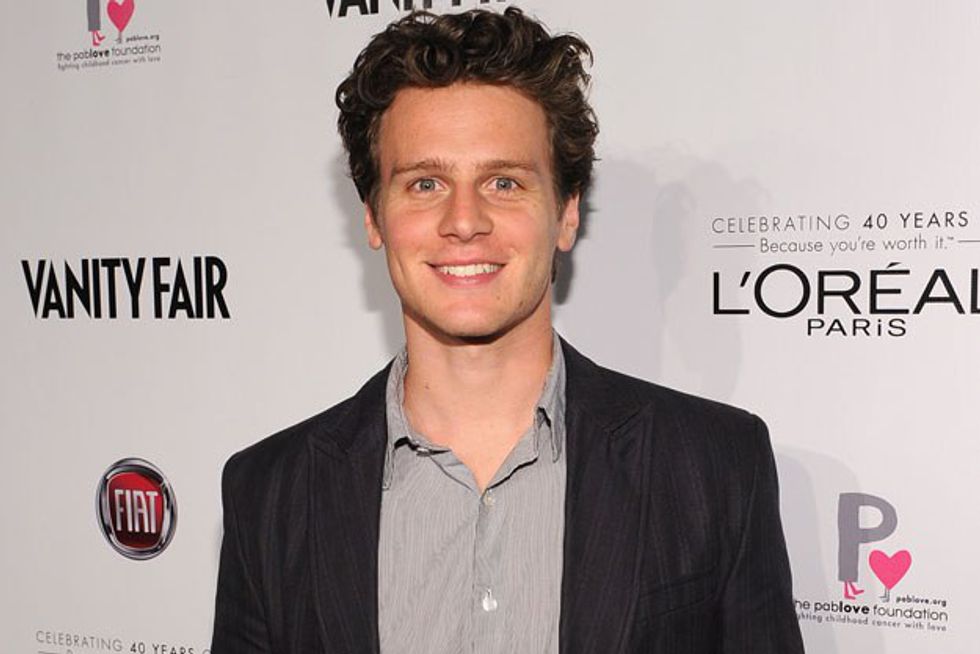 He's an incredible actor who has played royalty before, having recently bought the house down as King George III in Hamilton, as you can hear from the link below. This Broadway star is also very easy on the eyes, as you can see above. You know you want to hear those pipes sing "Dancing Through Life". You know you do.
Mainstream Pick: James Marsden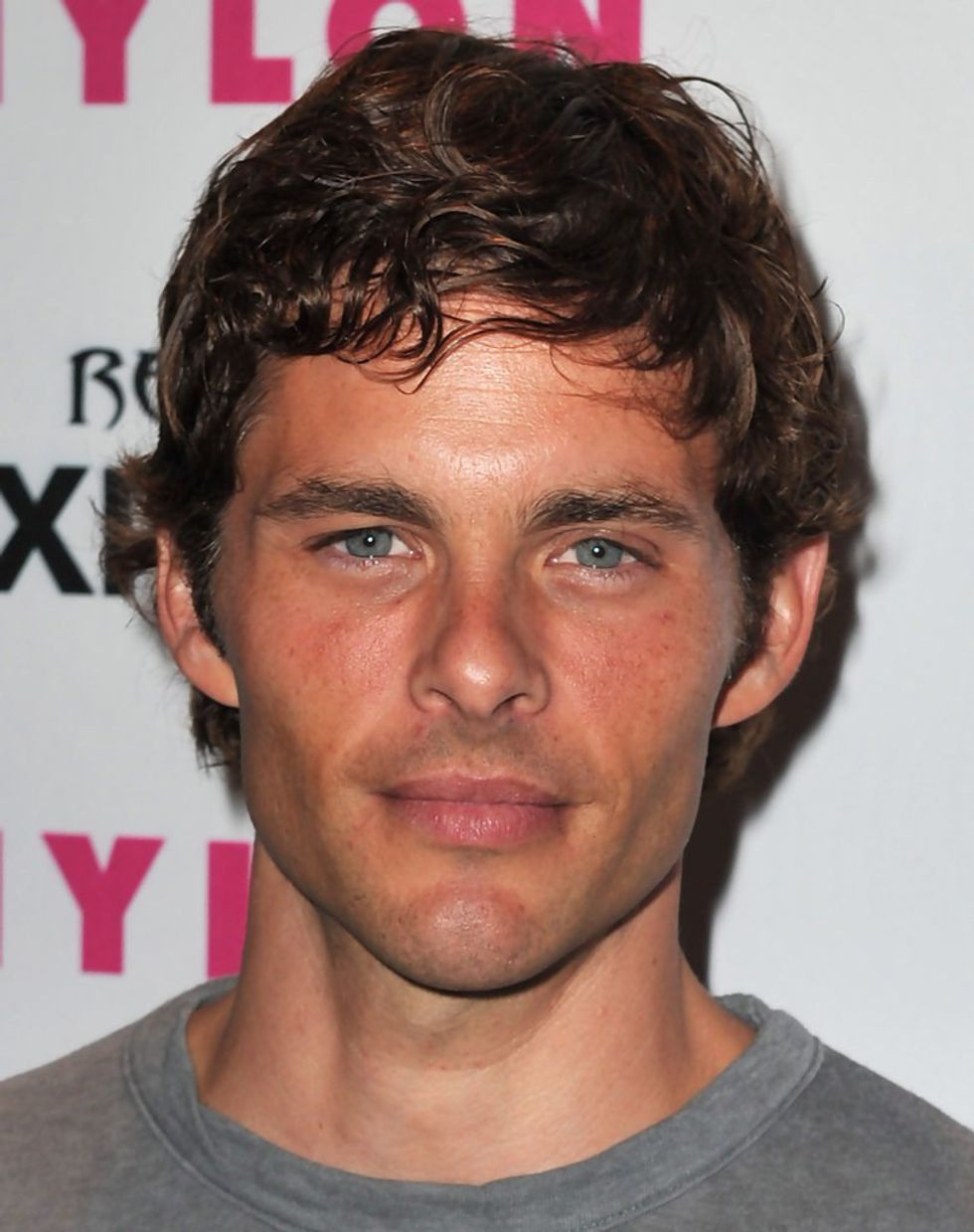 Yup. Need I say more? We know he has the boyish charm, and through Enchanted and Hairspray, the singing chops.





The Wizard:
Broadway: Terrence Mann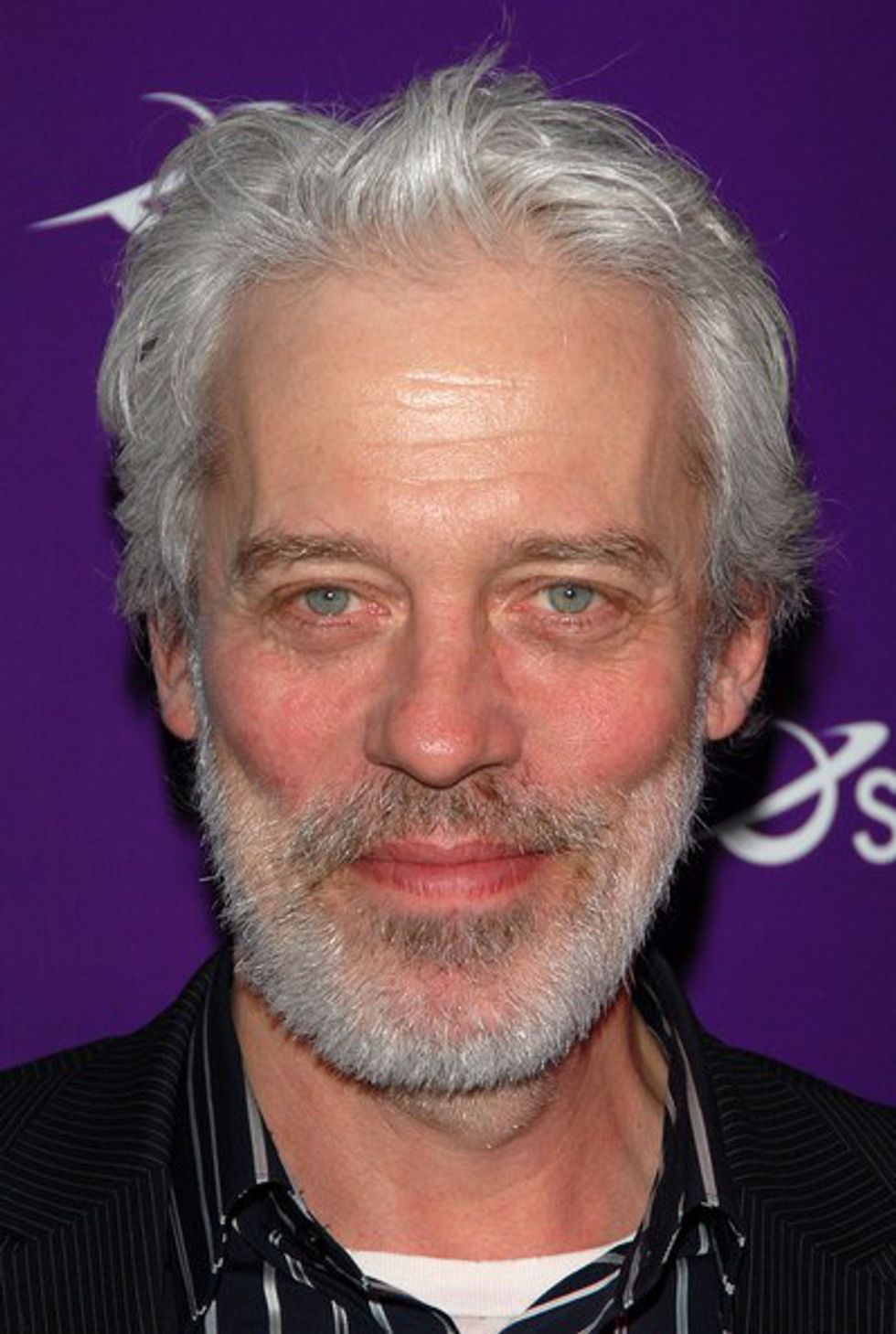 This guy originated the roles of Javert in
Les Miserables
and the Beast in
Beauty and the Beast,
and he's a legend. If you're skeptical about his ability to play a non-serious, cunning, kind of goofy role, let me assure you- he can definitely pull it off. My sister and I actually had the privilege of seeing him as the Man in the Yellow Suit in the debut cast of
Tuck Everlasting
, and the only thing we could think while we listened to him sing the number below was, "He would make an amazing Wizard!"
Mainstream Pick: Neil Patrick Harris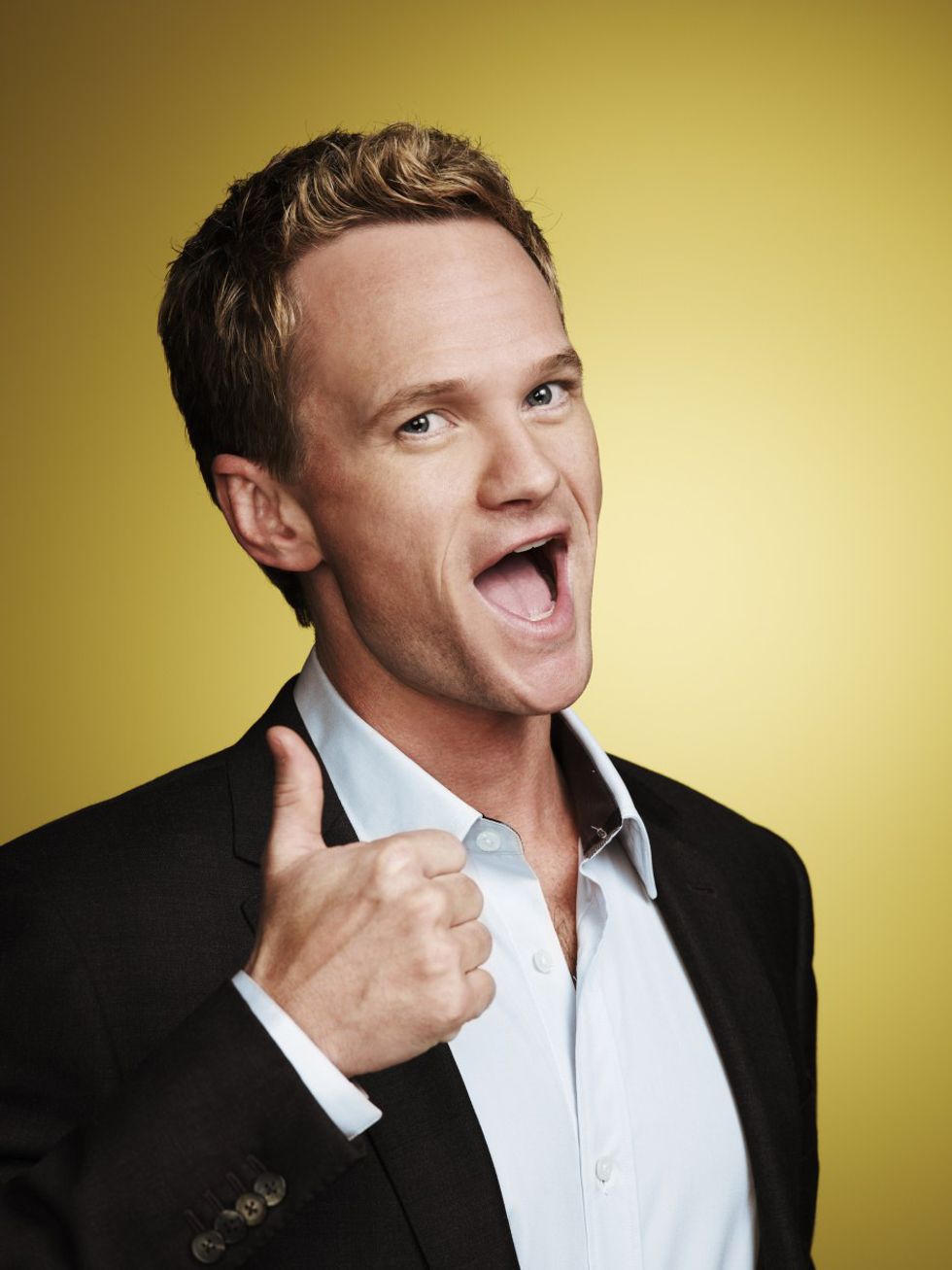 Though he may be fairly young, (compared to Terrence Mann, anyway), I can't really put it into words, but Neil Patrick Harris just seems to have the perfect energy for The Wizard. And we know he can sing very well and give a very grand presentation from the multiple times he's hosted the Tony's. Plus, he's been featured on Broadway and has acted in film/ television, so he has a great understanding of both industries that would be coming together for this adaptation. As Madame Morrible would say, "No wonder [he's] so powerful- [he's] from both worlds!"
Nessarose:
Broadway: Jennifer Damiano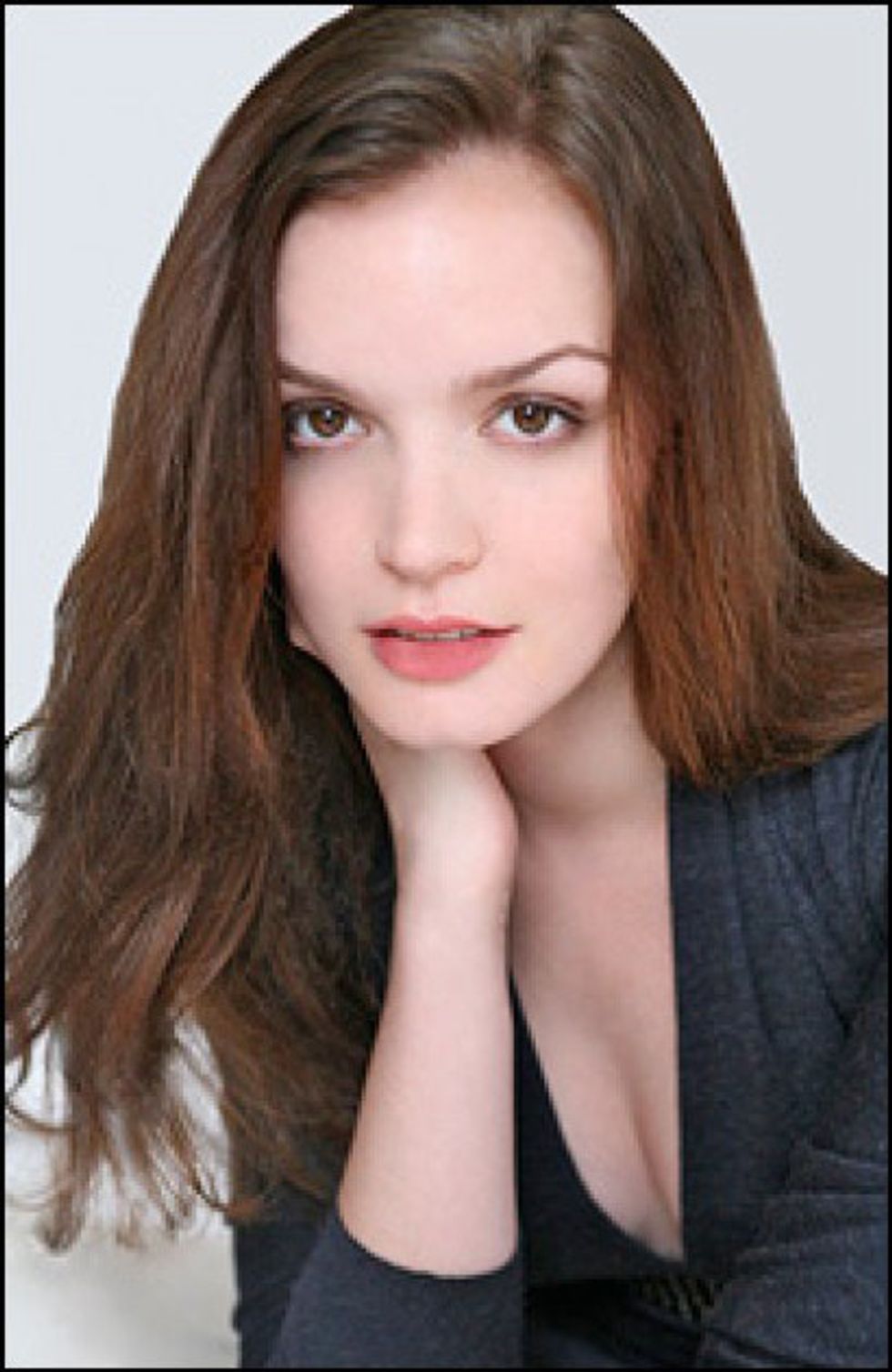 As you can see below, this actress certainly has shown as Natalie in Next To Normal that she knows how to portray a young girl who has grown bitter from feeling neglected by her broken family. At the same time, she manages to get us to sympathize with her, which is important for Nessa.
Mainstream Pick: Anne Hathaway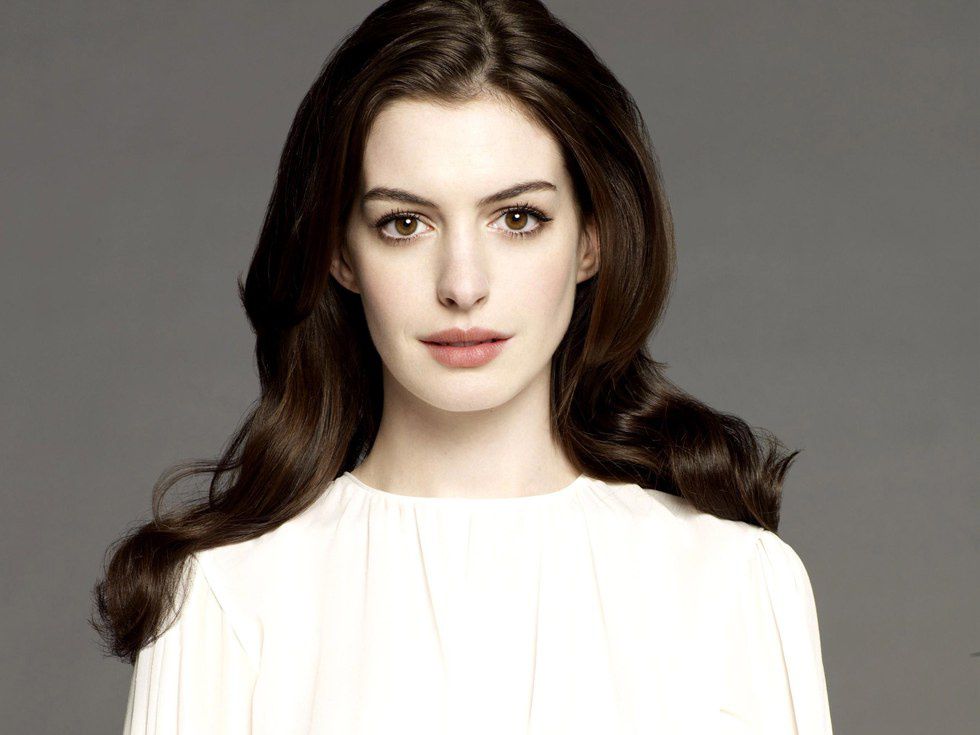 I was actually really torn between her and Anna Kendrick because I think they would each deliver the role equally as well. However, Anna Kendrick said recently in an interview that she wants to take a break from singing, so I decided to honor her decision by choosing Anne Hathaway. We all know Hathaway is an incredible actress, and her musical debut in the film adaptation of Les Miserables (especially during "Fantine's Arrest") showcased her stellar and emotional vocals, as well as her ability to manifest the despondency and anger central to Nessa's character.
Boq:
Broadway: Andrew Keenan-Bolger
I'm a huge fan of this guy. I also saw him in the debut cast of Tuck Everlasting, as Jesse. He is famous for playing Crutchie in Newsies on Broadway, and he's an incredibly talented actor and singer, that I think would do an excellent job bringing Boq's endearing meekness to life. Plus, he's 5 foot 4", so he would undoubtedly make a convincing munchkin. I just think he would be the perfect Boq!
Mainstream Pick: Daniel Radcliffe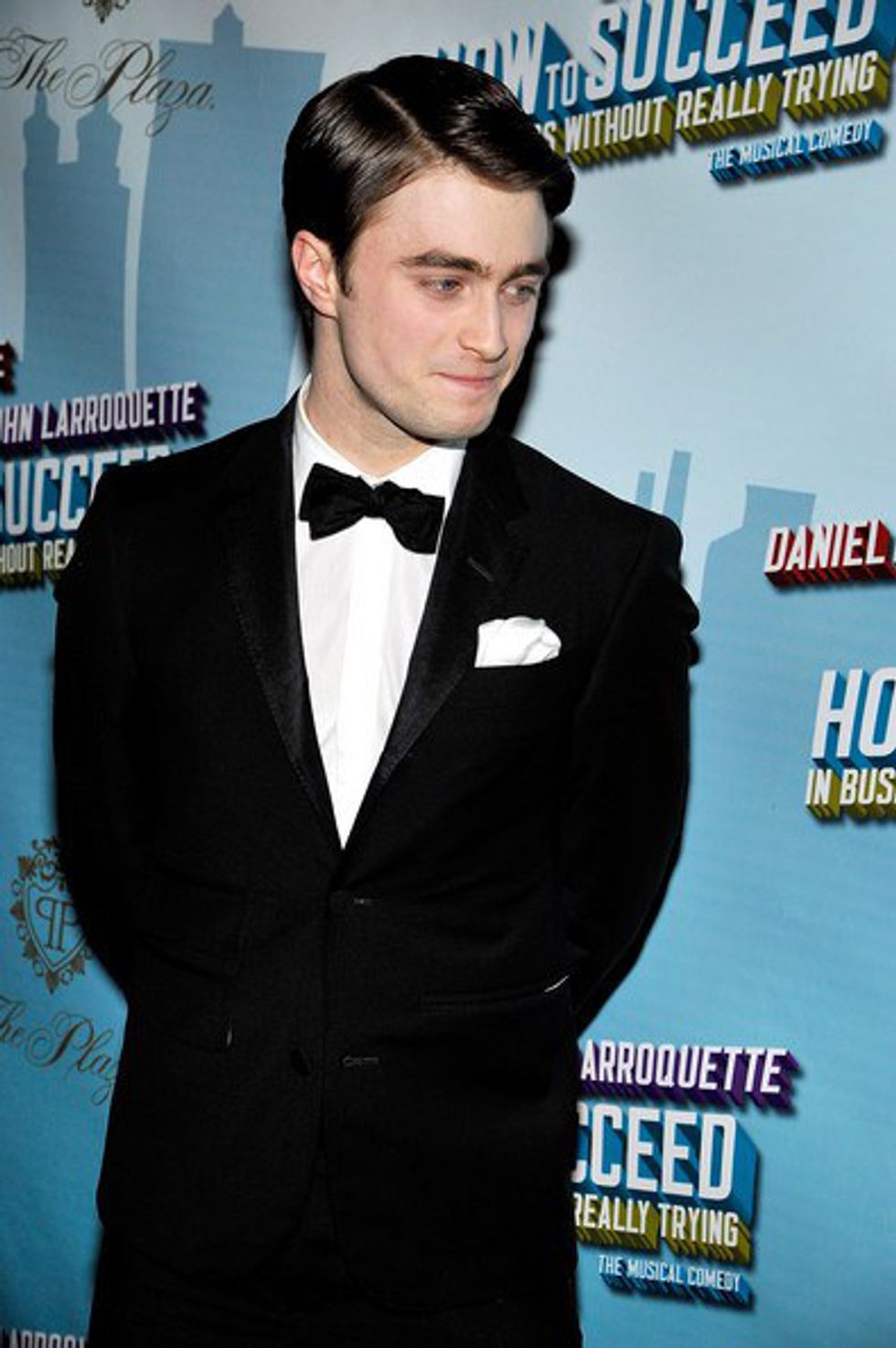 This 5 foot 5" actor would also be great as Boq. Famous for playing the title role in the Harry Potter series (I mean, that kind of goes without saying), he also nailed it on the Broadway stage when he starred in How To Succeed In Business Without Really Trying.
Madame Morrible:
Broadway: Emily Skinner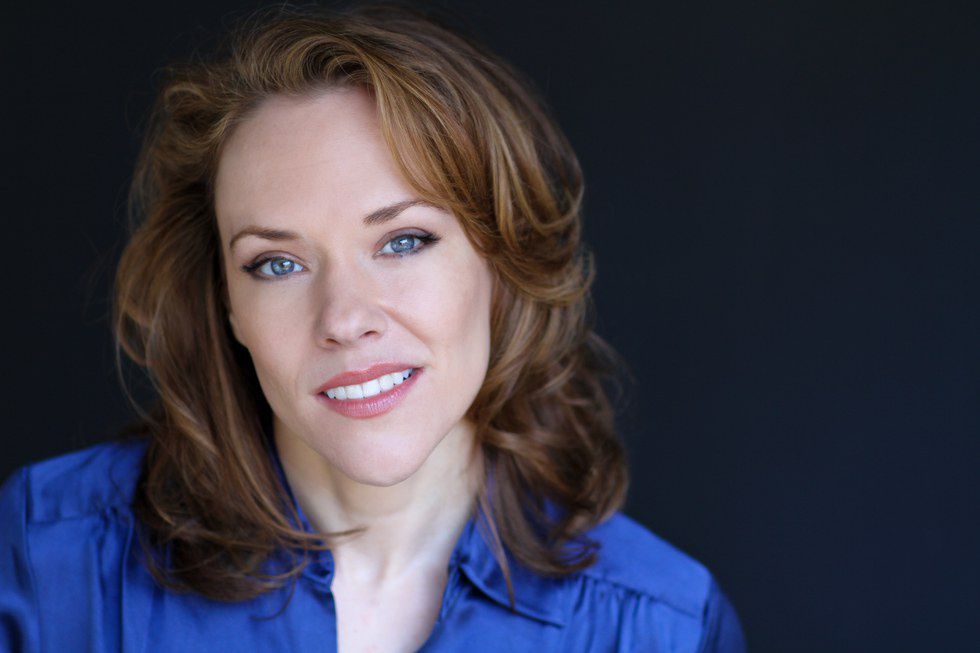 Alice Ripley's co-star in Side Show proves through her phenomenal interpretation of Ursula in the demo recording of Poor Unfortunate Souls, that she can pull off Madame Morrible's inner heartlessness, craving for power, and deceitful ability of taking advantage of others while seeming to be on their side. On Broadway, she has also starred as Mrs. Wilkinson in Billy Elliot and as the understudy of both leading women in Jekyll and Hyde.
Mainstream Pick: Meryl Streep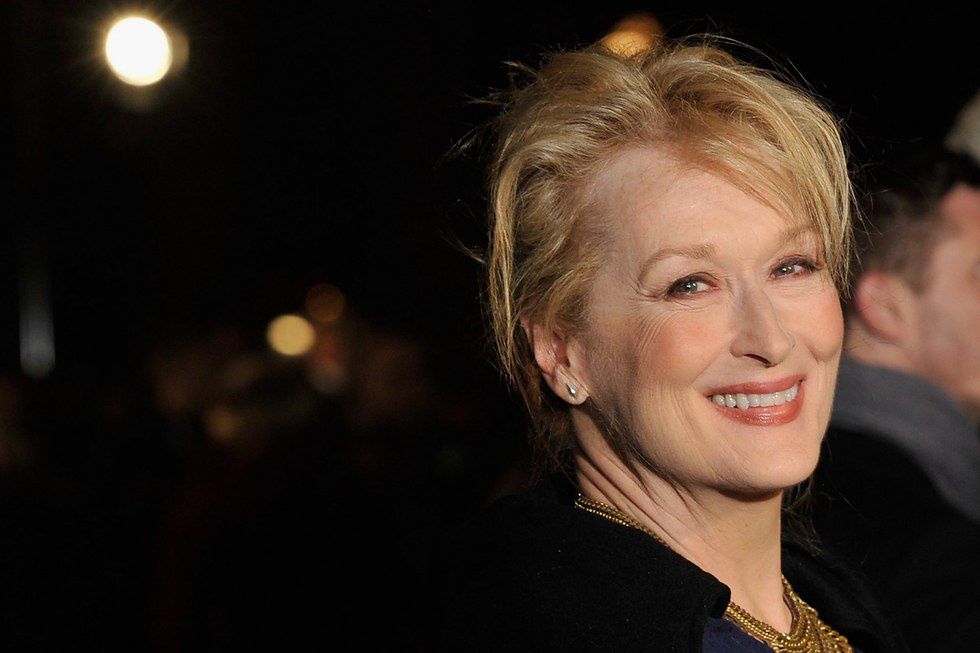 You can't deny that this role was basically made for Streep. If you have any doubts, just watch videos of her as the witch in Disney's
Into The Woods.
She can totally embody Morrible's elegance and condescending air, and her voice is just powerful.
Doctor Dillamond: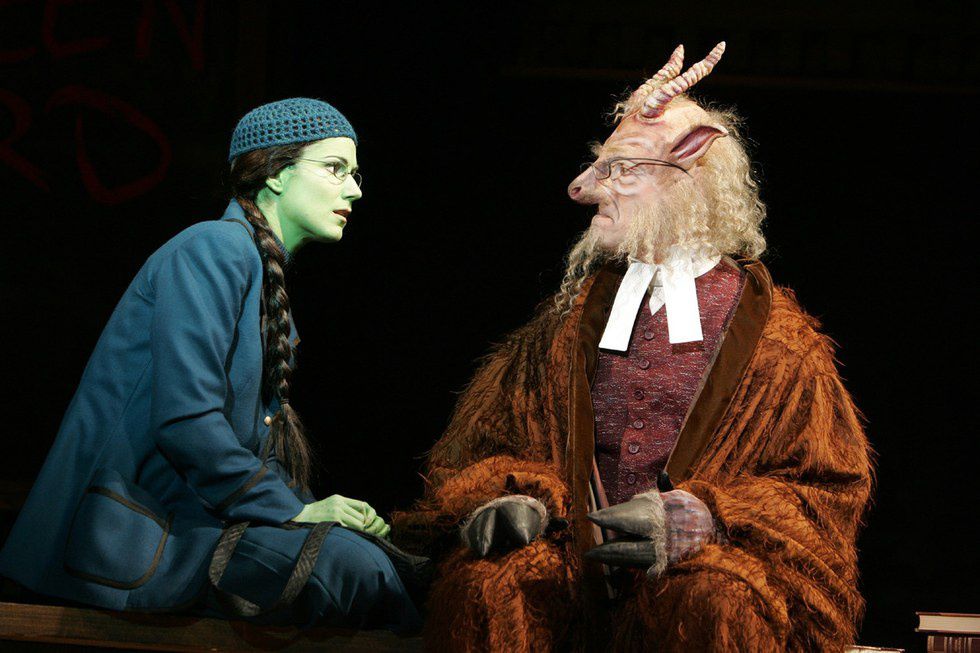 Broadway: Shuler Hensley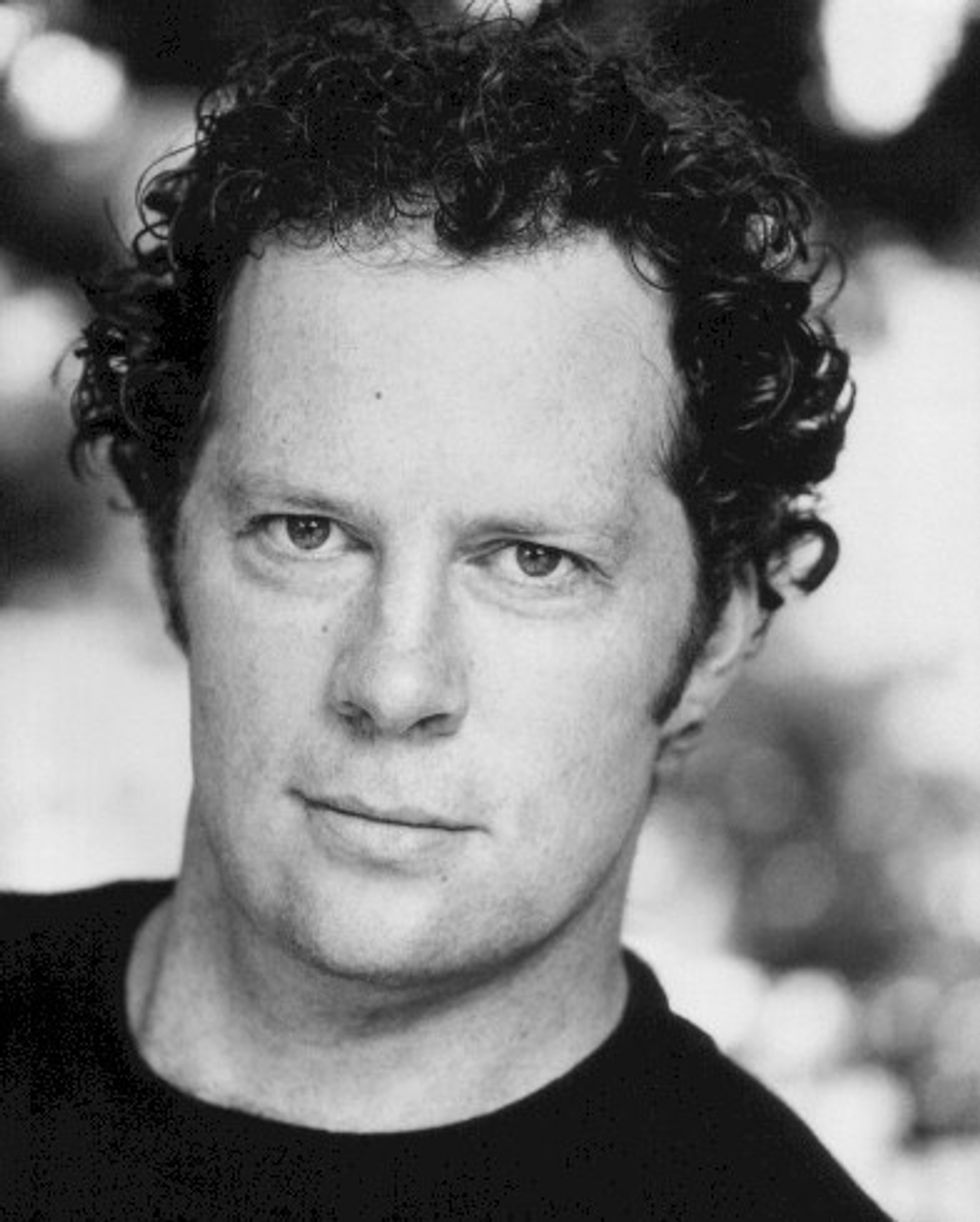 Two of the greatest character actors of our time.
Mainstream Pick: Will Ferrell