Summer has always been a time to do things that you can't do any other time of the year because you've got sunshine, warm weather, and your backyard to do fun things with your family and friends. Sometimes, the best parts of summer are trying new things and being creatively messy. With my help and some Pinterest magic, I hope these DIY ideas make your Summer 2K18 the most fun yet!

1. Make yard-sized board games, like Scrabble or Jenga!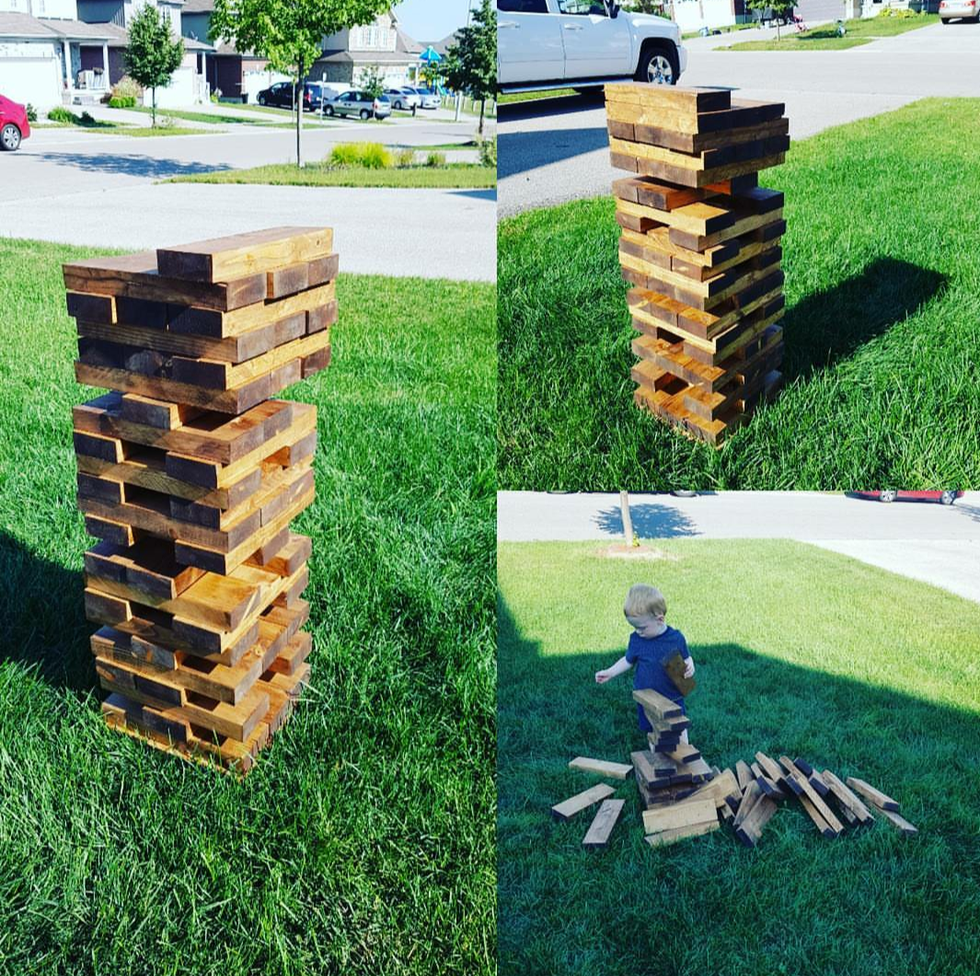 Why play a smaller version of this game indoors, when you can make it and reuse it for years to come on summer afternoons outside? Check out other yard game ideas here.
2. Ever heard of The Color Run? Try a Color Fight instead!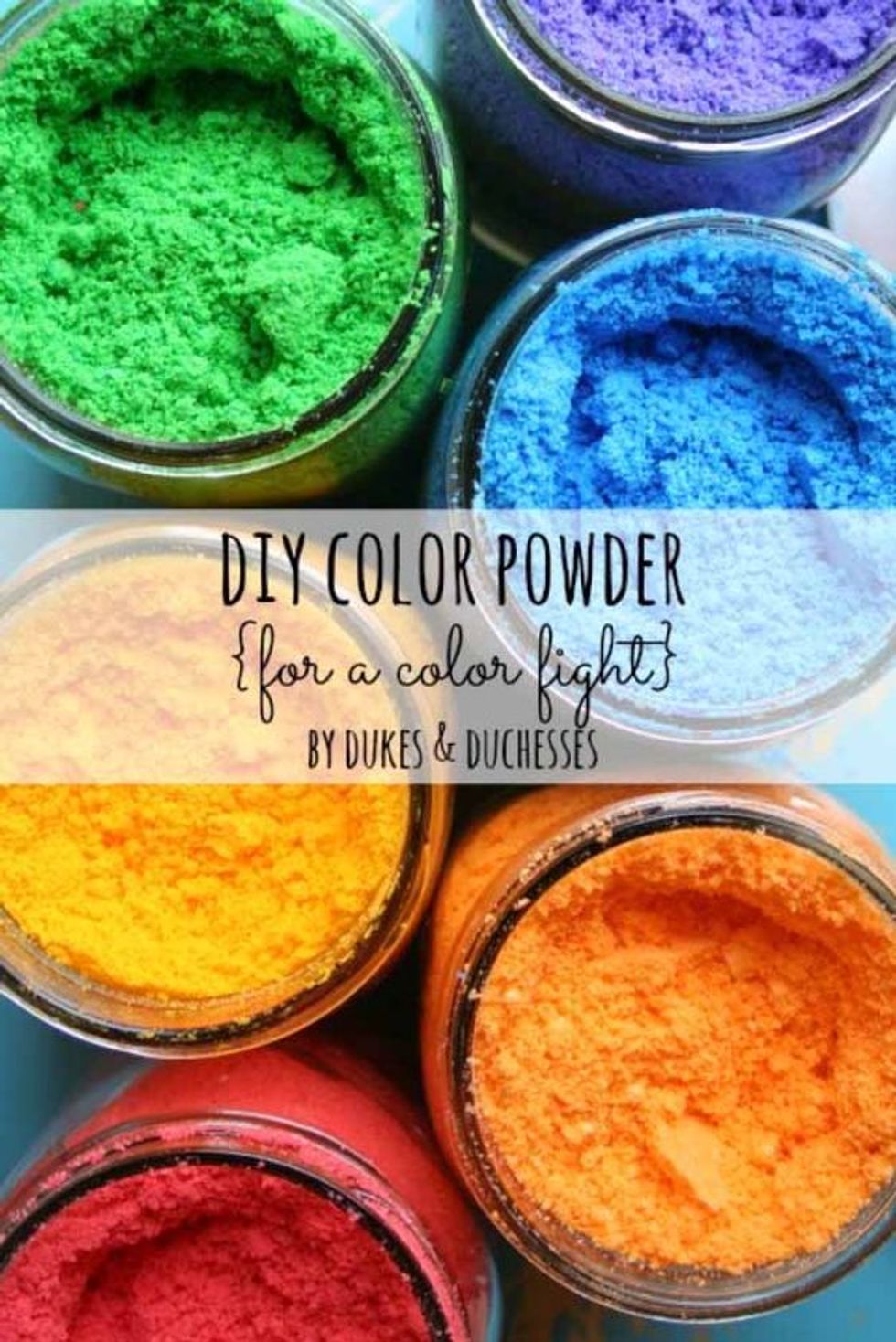 Put on some white clothes and go ham with your friends! It can be fun with one other person or a whole group! Check out how to make the powder here.
3. Make a Hay Bale Pool!

Don't have a pool? No problem! Here are more ridiculously awesome ideas courtesy of Buzzfeed.
4. Make a more environmentally-friendly dunk tank!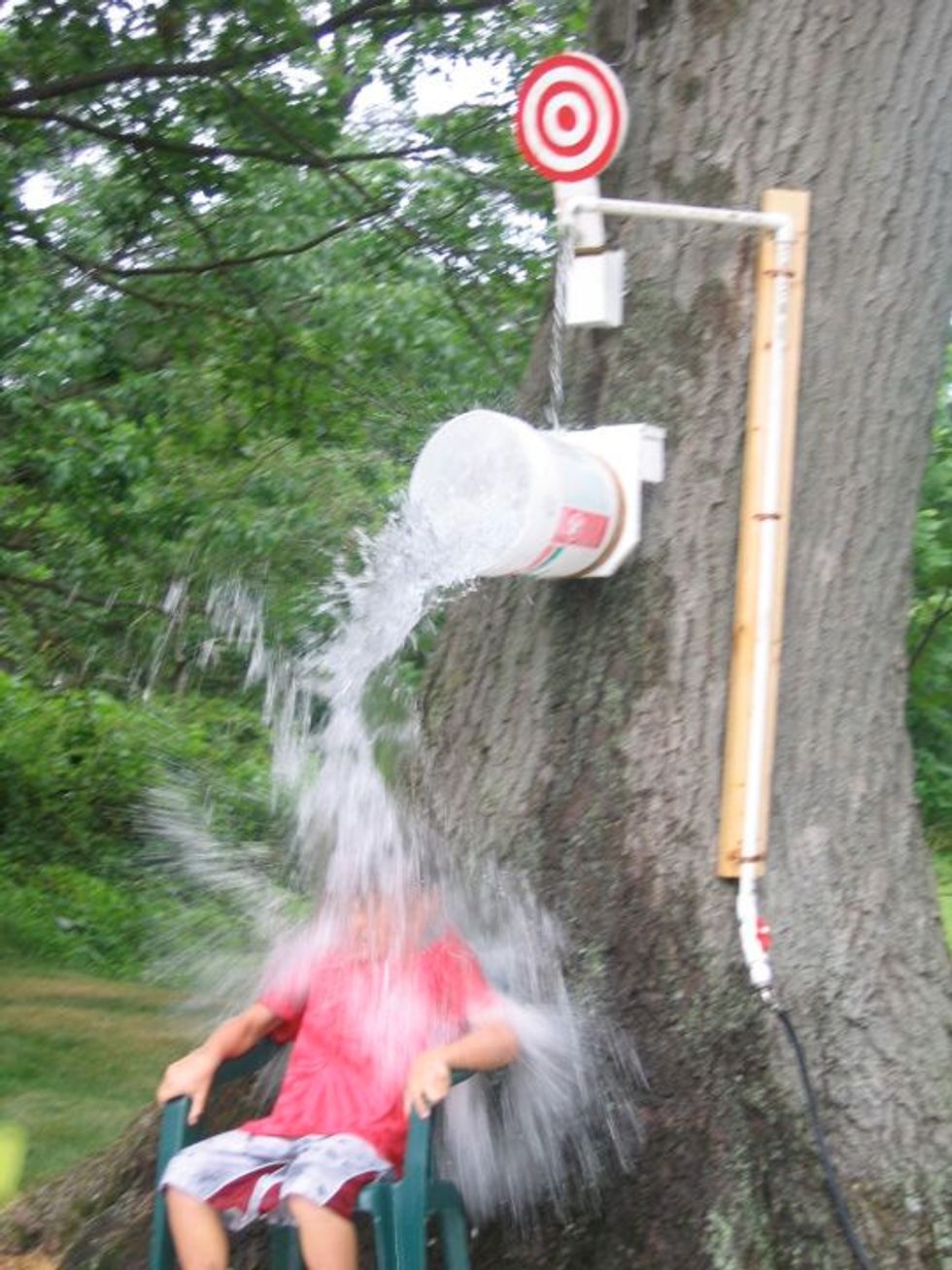 This uses a FRACTION of the water that a dunk tank uses, plus you can set it up in your own backyard! Learn how to set up your dunk tank here.
5. Set up Twister in your backyard!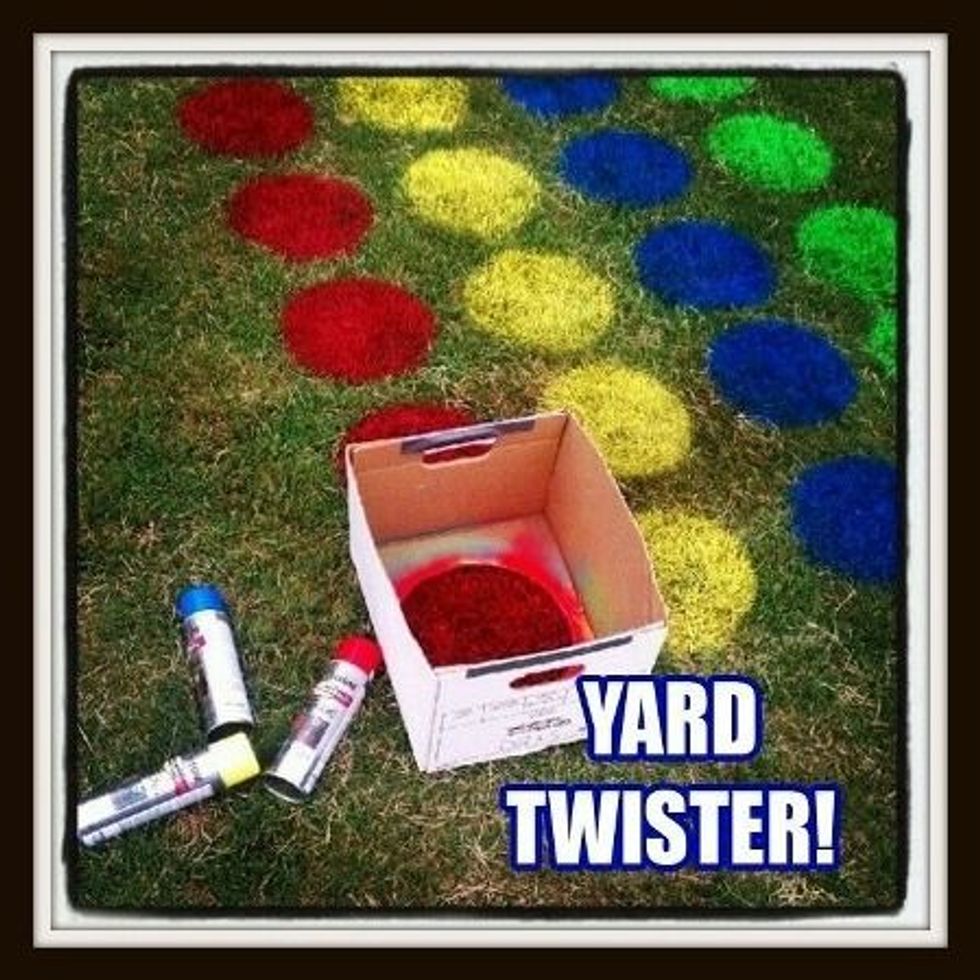 I did this for my high school graduation party, and it was so much fun! The color fades eventually, plus you can cut it away with a mower! Check out how easy it is to do!
6. If it's raining, stay inside and try crayon art!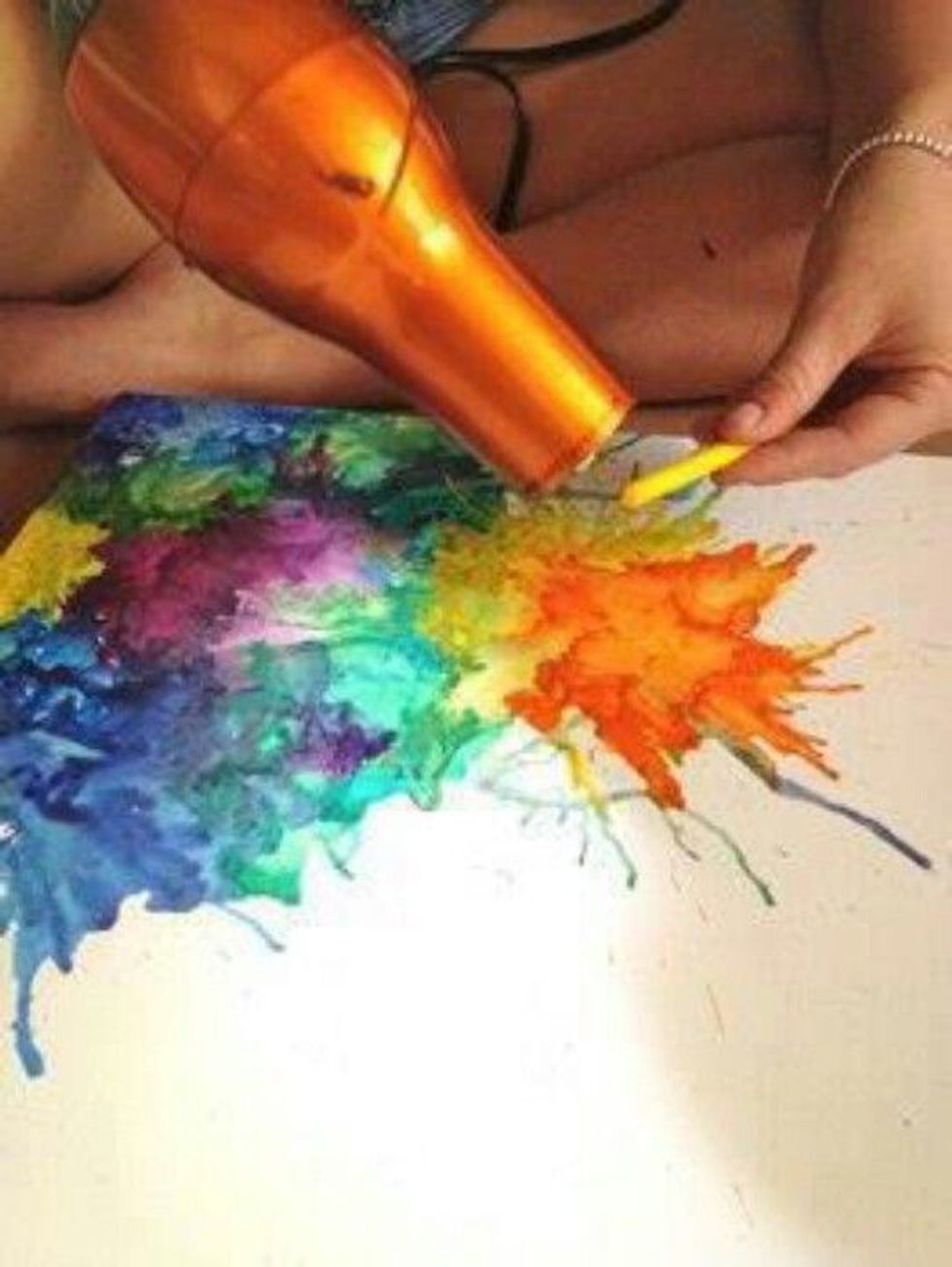 Just because you can't go outside doesn't mean you can't still have fun or messy! All you need it a hair dryer and crayons! Check out other rainy day ideas here.
7. Upcycle plastic bottles into bird feeders!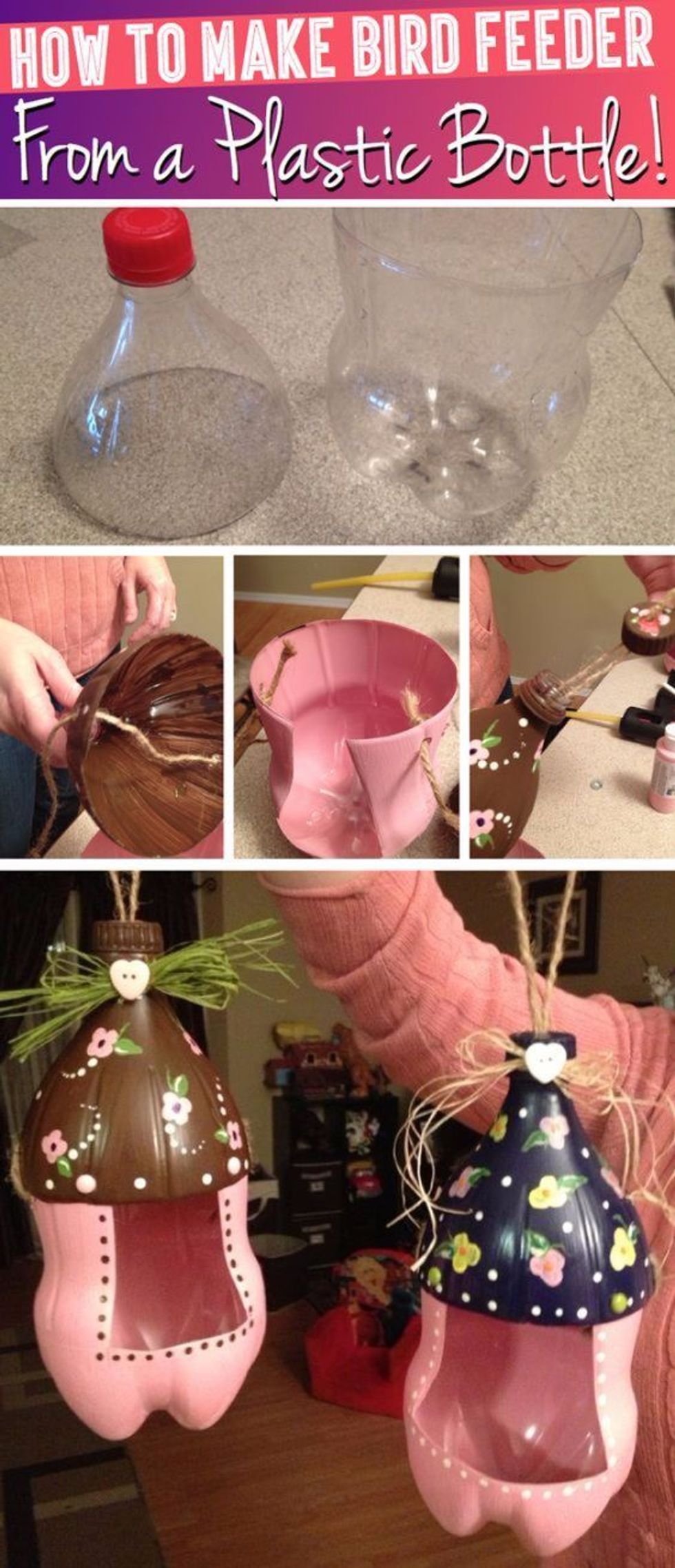 There's tons of other upcycling ideas for plastic bottles! Try this idea and you'll be sure to have a front seat to all sorts of local birds!
8. Make your own Bath Bombs!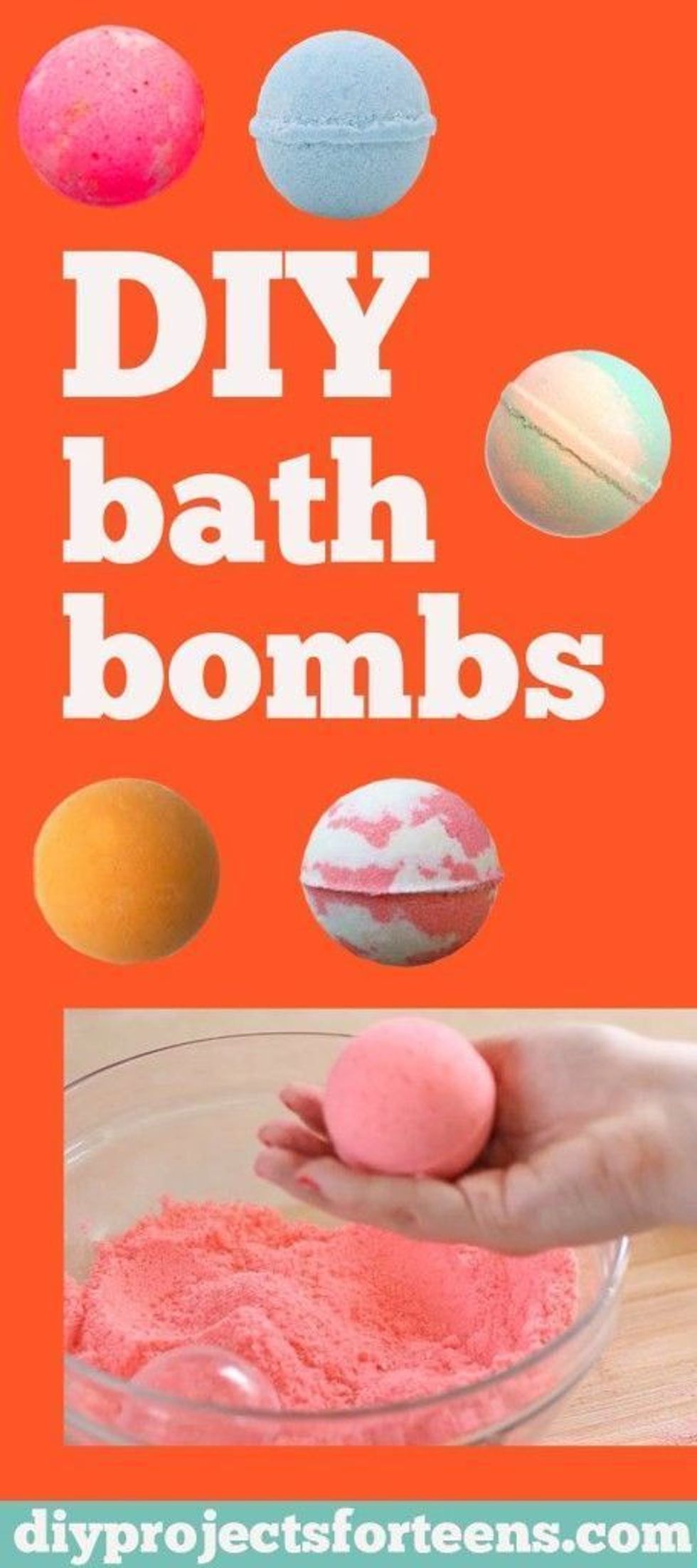 Since the sun and pool chlorine can dry out your skin, these luscious bath bombs are sure to moisturize your skin just right! You can even make enough to sell to friends and family!
9. Decorate your cozy backyard with handmade dream catchers!

These dreamcatchers are sure to give your backyard a boho chic look, plus you'll have fun making some unique yard accessories to dress up a family reunion or just a bonfire with friends!
10. Upcycle old tin cans for yard cupholders!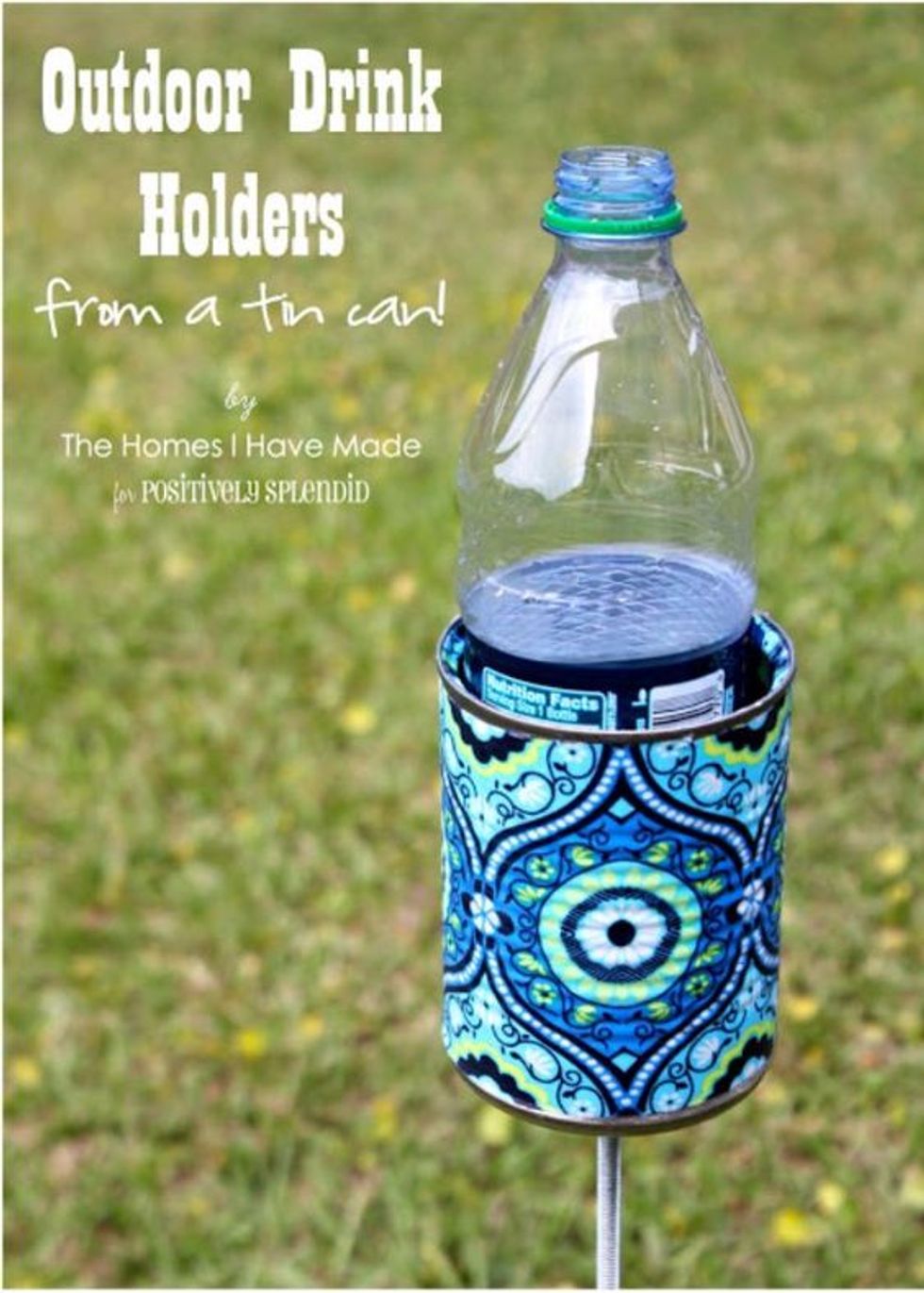 How many times have you sat your drink in the grass to come back to it not even a minute later and have it tipped over and spilling? These drink holders can conserve your drink whether you're playing catch or sitting around a bonfire!
11. Try Color Foam Twister!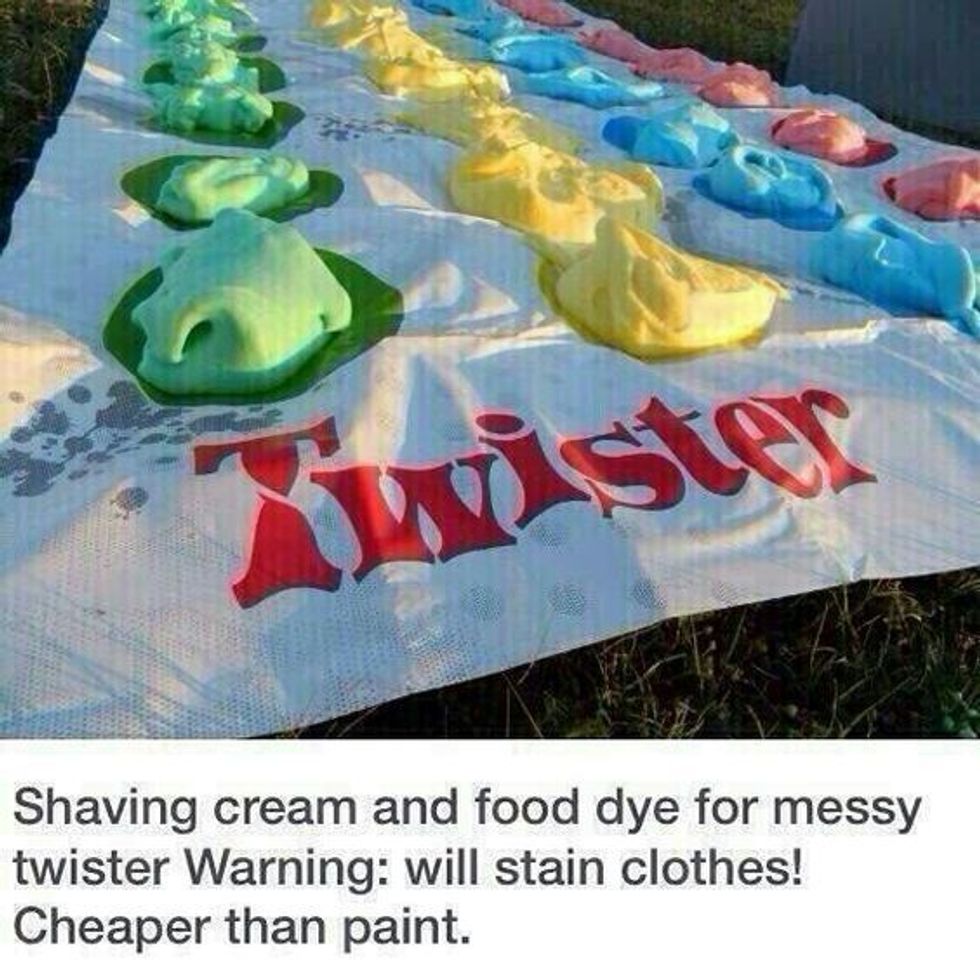 It takes just two ingredients to have a fun time with this game! Just make sure you're wearing some old clothes that you don't mind staining!
12. Send a letter to a stranger!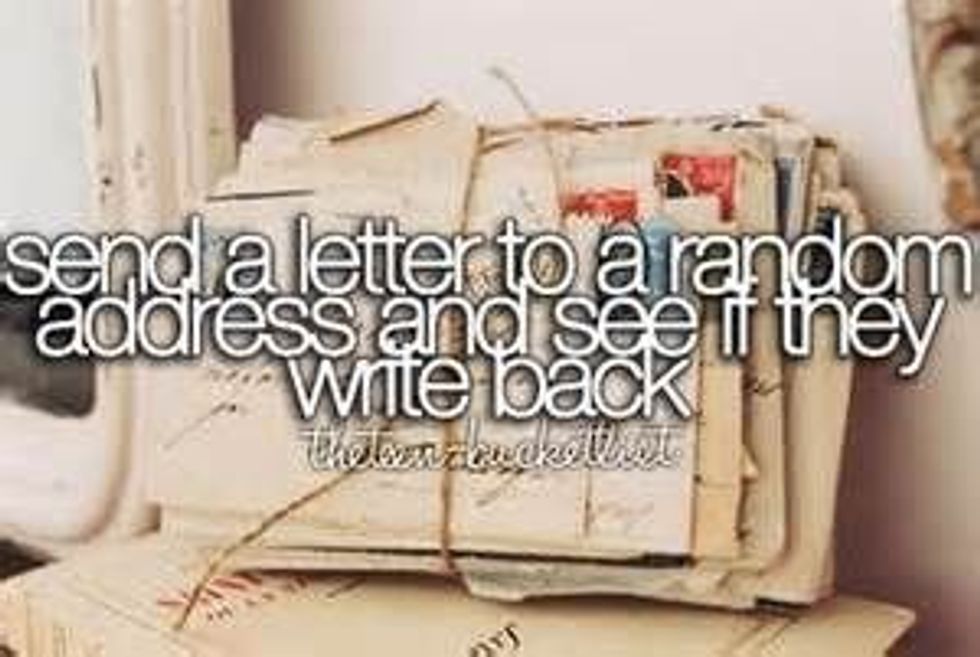 No one uses phone books anymore...except for maybe your grandma. Check out your local library and scan the White Pages for a local address. Instead of sending just one, pick out a couple and up your chances! You could end up with some awesome pen pals!
13. Turn the back of your car or truck into a blanket fort to go stargazing.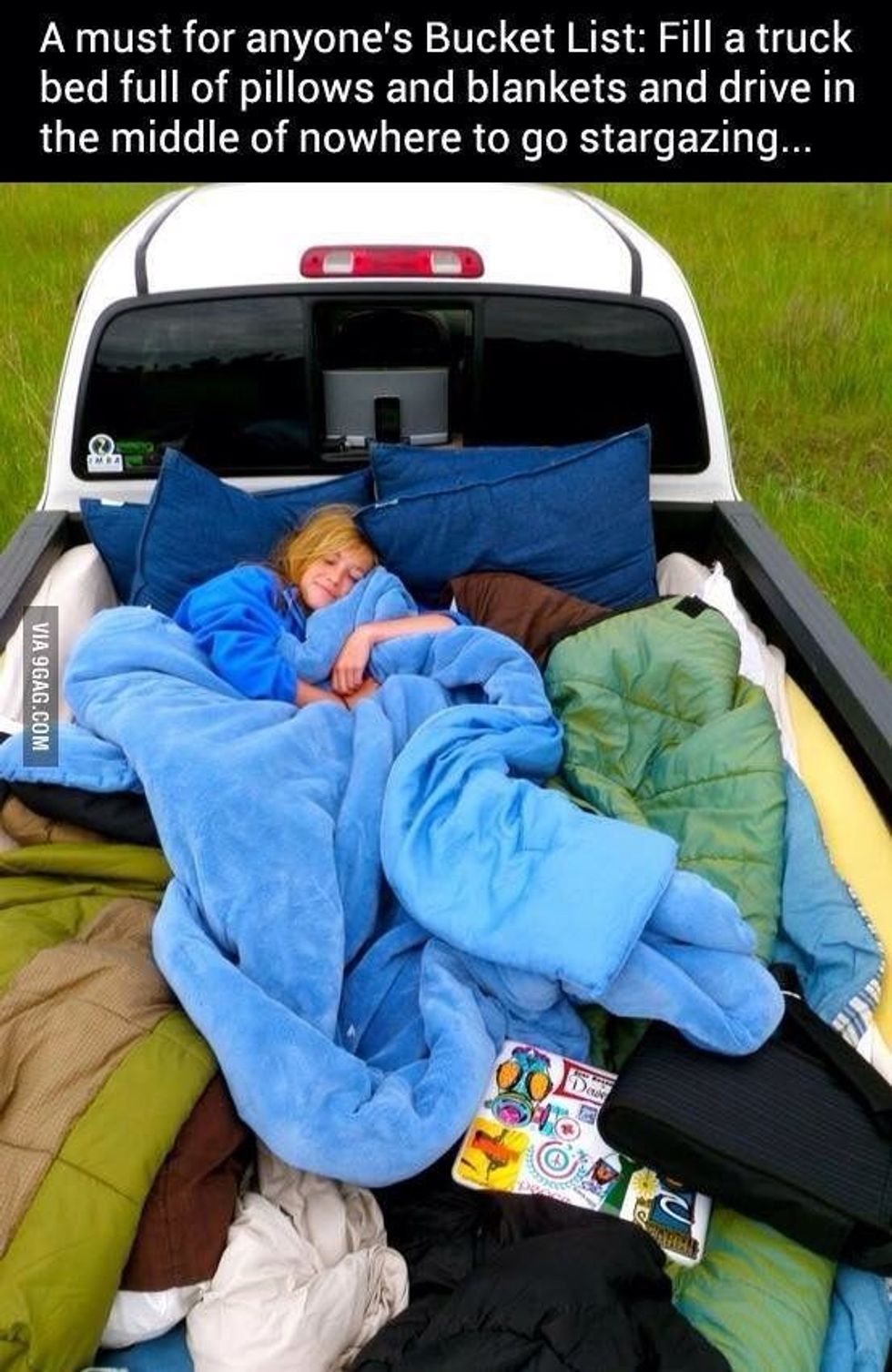 What's better than stargazing after a long, hot summer day? Check out this site to find a dark spot near you for the best stargazing!
14. Make a Paint Slip and Slide!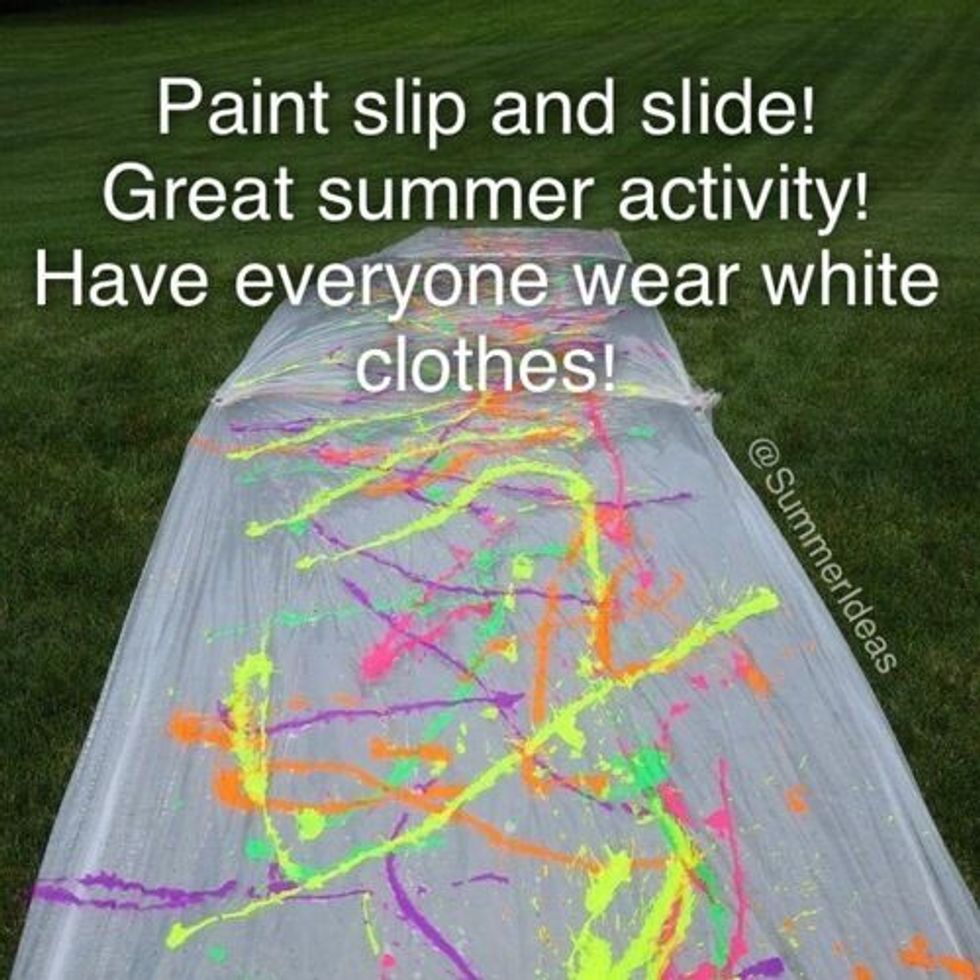 Whether you're by yourself or with friends, this will surely be a colorfully fun mess! Be sure to use washable paint though...you don't want to dye your skin blue!