I give a lot of credit to Division I athletes. My sister was a Division I athlete, and she worked her ass off and continues to work her ass off to be the best basketball player she can be. Working hard and knowing you're leaving college debt free would be enough motivation for anyone. Going to a small liberal arts college is pricier than you would think. For example, to attend Lawrence University, the tuition per year is a steep $54,498.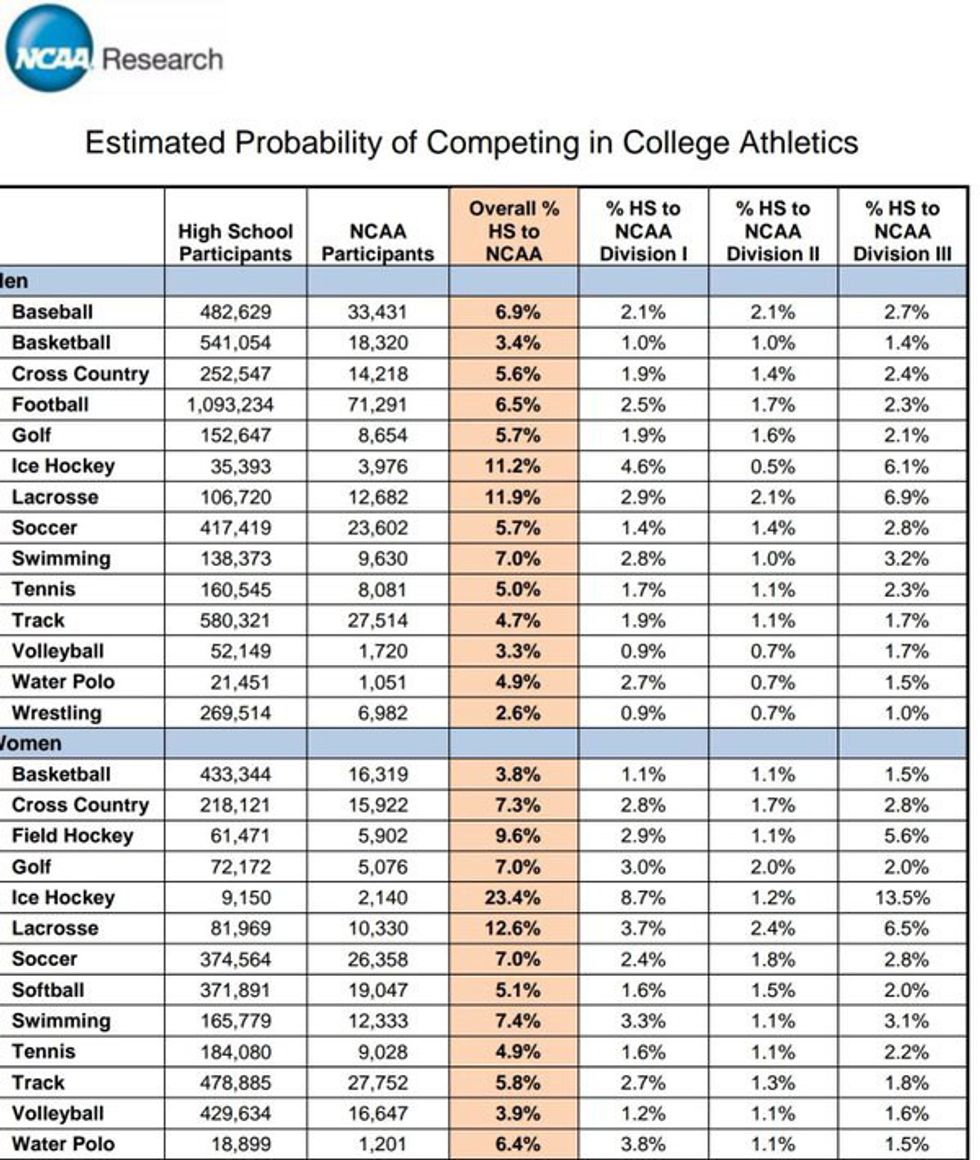 According to the NCAA, the percentage of high school athletes that continue on to compete in NCAA athletics is small. In the case of women's volleyball, 6.4 percent of athletes in high school continue on to collegiate athletics, and a mere 1.6 percent of those athletes play Division III athletics.
It's easy as a Division III athlete to feel unappreciated. Two-a-days, practice at six in the morning, having to practice for three hours and lift on your own, traveling to games or tournaments on the weekends and still being expected to get all of your work done with no exceptions, it can be hard to do all of this in Division III athletics.
Often I think to myself, "I'm not being paid to do this, why am I still doing it?" Division III athletes play for one thing and one things only: the love of the game.
There are times however, where I feel that if I were paid to play, I would be stuck. I know I won't be playing this sport forever, and as much as that saddens me, I feel like I have the ability to be more than just my sport. One of the main selling points of Division III athletics is that it allows you to focus on your academics. However, this juggle tends to be difficult for some people. Again, having the incentive of having your education paid for would be nice.
I, along with my other friends competing at the Division III level, take their athletics very seriously. We've spent what seems like our entire lives training to play collegiate athletics. This drive doesn't suddenly stop when we commit to a lower division athletic program. Everyone on the team is there for their epic love for their sport, and clearly not for the money. This causes an unreal level of camaraderie and dedication to your team as well as your teammates that are unparalleled in the other divisions.
Division III athletics takes a great amount of discipline, drive, and determination. I love my sport, and having the opportunity to further my abilities at the collegiate level has been such a gift. I, as well as my teammates, will continue to work day in and day out to prove that we can compete at any level. That is shown in our heart and our grit.