With over 100 years of students and staff working and learning at DePaul, there have been many traditions and history added along the way. How familiar are you with DePaul University's history and traditions? Have you ever attended an admissions tour and think you know all about DePaul University? An admissions tour wants to sell the prospective students and guests the school. However, after serving as an orientation leader, and leading incoming freshmen in the traditions tour at orientation, I can say that the traditions tour has a different approach. This tour caters on welcoming incoming freshmen students and showing them some interesting places on campus worth noting. The purpose of the traditions tour is for students to know DePaul's top secrets that make this university unique.
1. St. Vincent DePaul Mural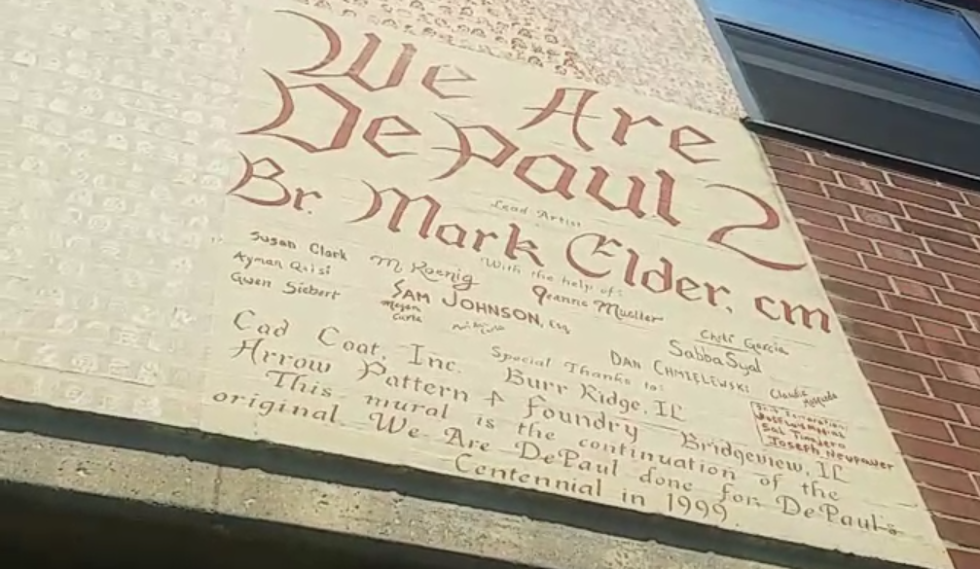 The mural of St. Vincent DePaul was created by Brother Mark Elder, a Vincentian brother on faculty. In 1998, this mural was erected in and is often referred to as "The Big Vinny." The full title of this mural is "We are DePaul 2." The mural is actually made up of miniature faces, if you were to stand beneath it, you would be able to see them. The faces are real images of DePaul students, faculty and staff.
2. Painted Pillars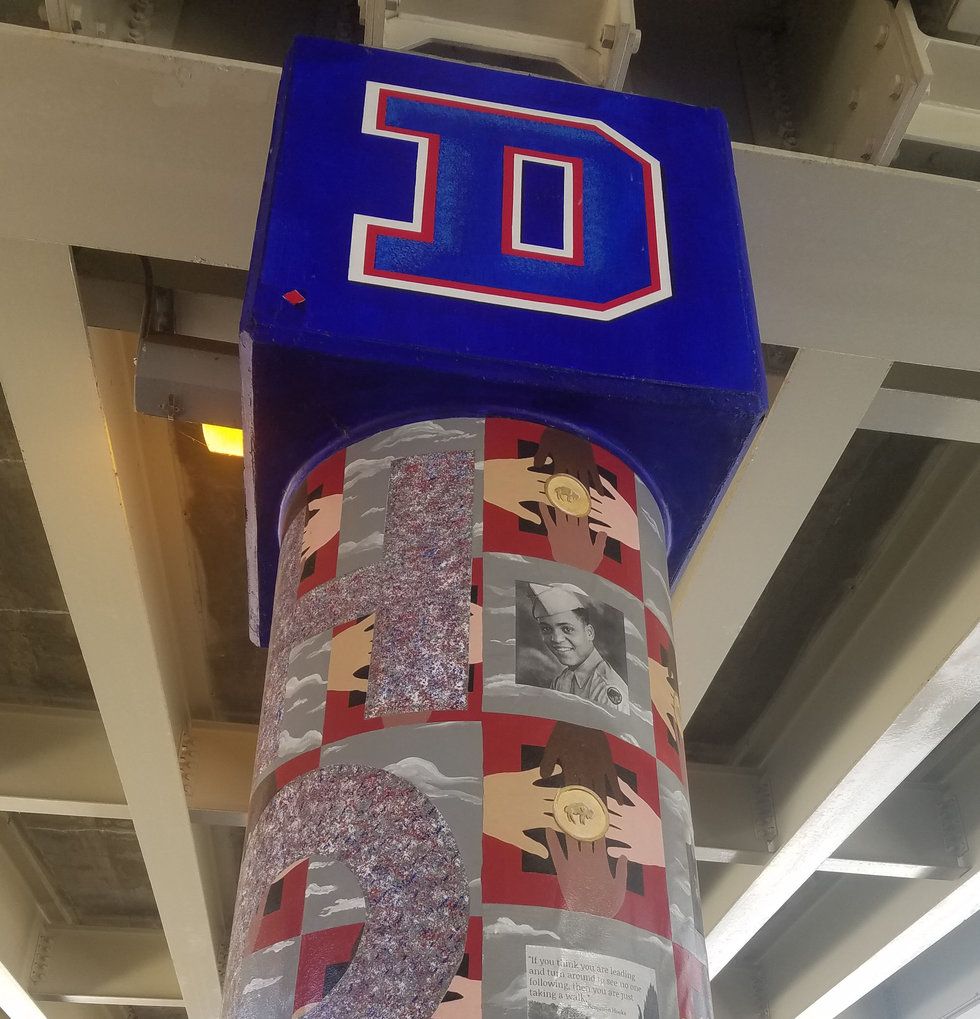 These painted pillars are found under the El tracks and Brother Mark Elder also painted these. The main point that Elder wanted to grasp is the history of DePaul's inclusion. The work is ongoing, with the goal of having all of the pillars painted.
 3. McGrath Arena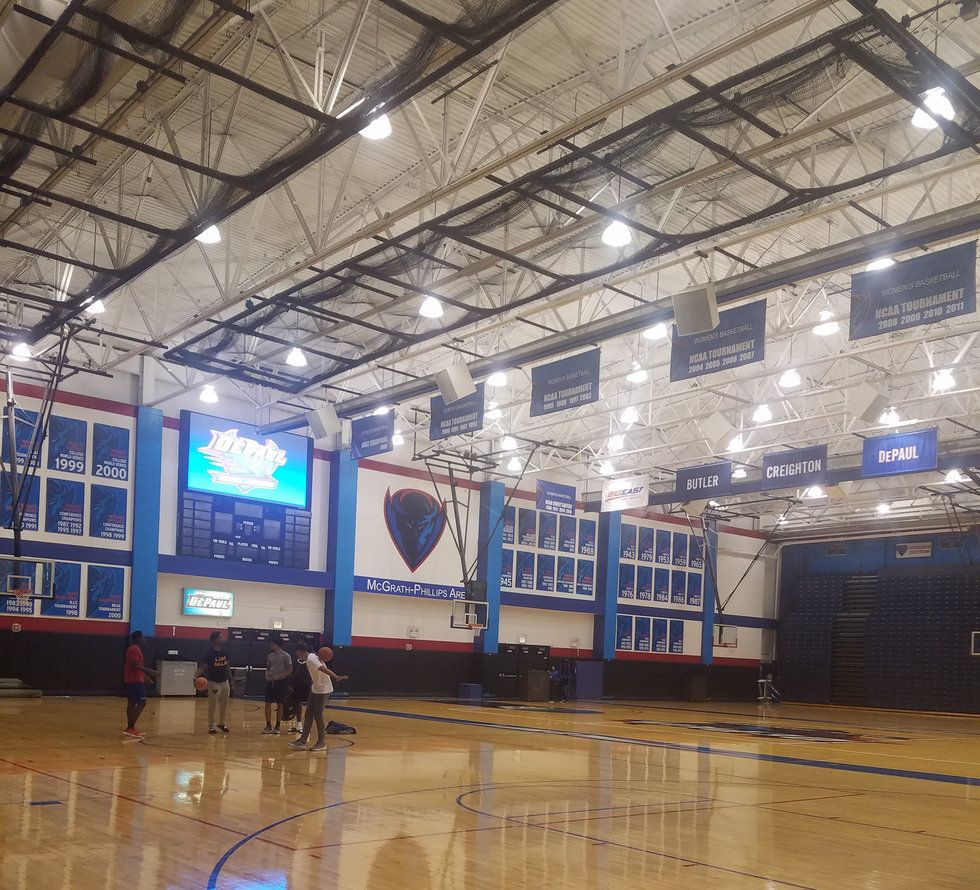 In this part of the tour learn and see the ways how the DePaul athletics cater to students. Learn about all the sports at DePaul and about Blue Crew, a student-run organization in promoting school spirit at all athletic games. Hear more about the new Wintrust Arena located in the South Loop and learn the school fight song!
4. St. Vincent's Circle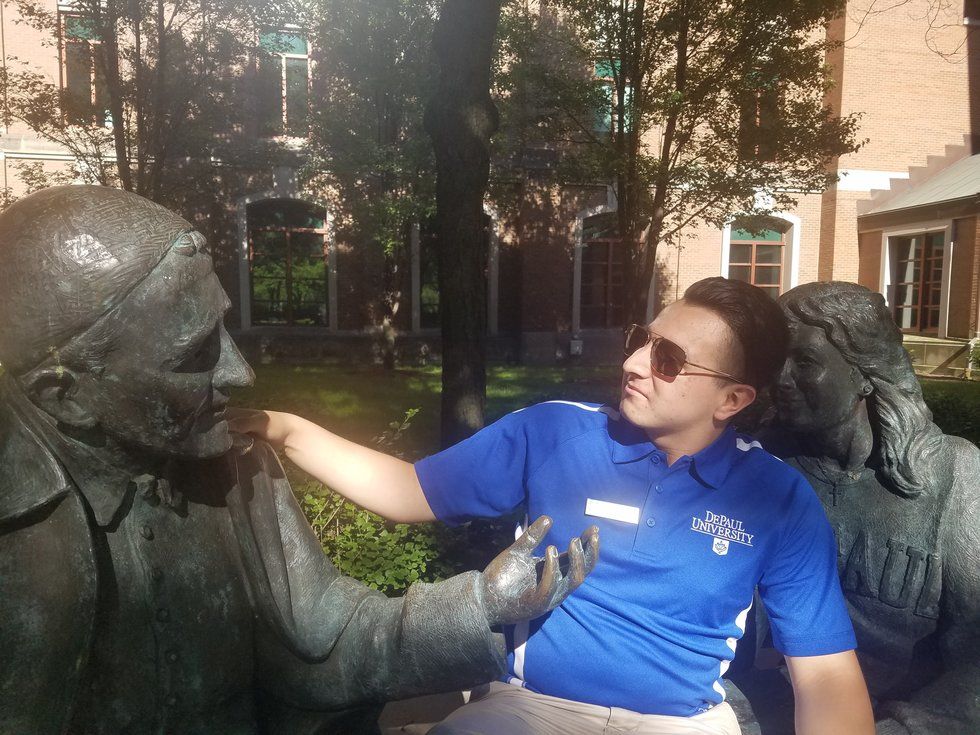 In this small gated courtyard between the John T. Richardson Library and the Schmitt Academic Center right across the quad stands the infamous St. Vincent's Circle. In the circle, there are statues of St. Vincent DePaul, a girl, and an African American man. The girl and African American man are listening to what St. Vincent is saying. The main point of this circle is to promote how St. Vincent is inclusive to all genders and ethnicities and this is what DePaul's mission is about. Also, if you are able to stand in the middle of the circle you can hear your voice echo. Try it!
5. Father Egan Statue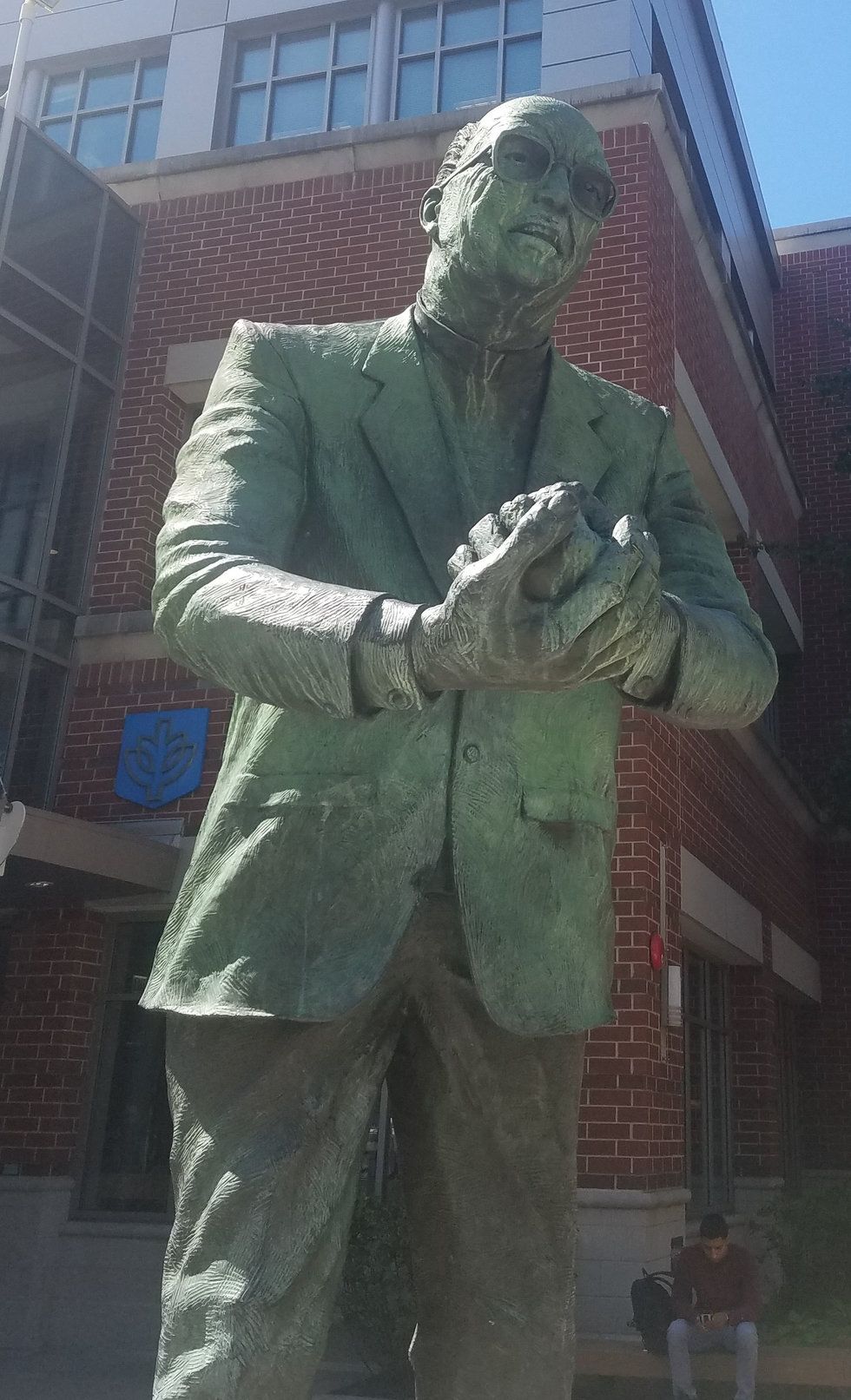 A DePaul alumni himself, John Joseph Egan unfortunately passed away in 2001. Father Egan was a Roman Catholic Priest. At DePaul, he was well known for promoting the Vincentian values. Father Egan will always question "What are you doing for justice?" This statue is located on the corner of Sheffield Avenue and Belden Avenue in front of the Student Center.
6. Interfaith Space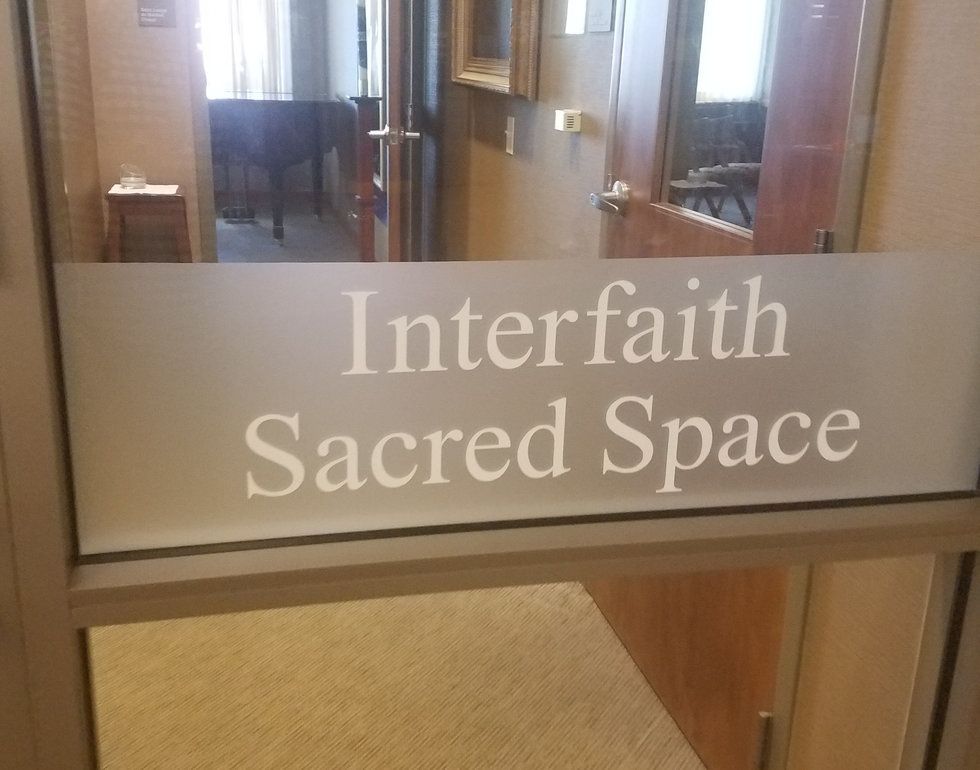 This room called interfaith space is located on the first floor of the student center with the main purpose of serving religious diversity. If a student does not identify themselves as Catholic and are of other religions the interfaith space is the place for students to be connected with the religion they choose to follow.
7. Cacciatore Stadium/Wish Field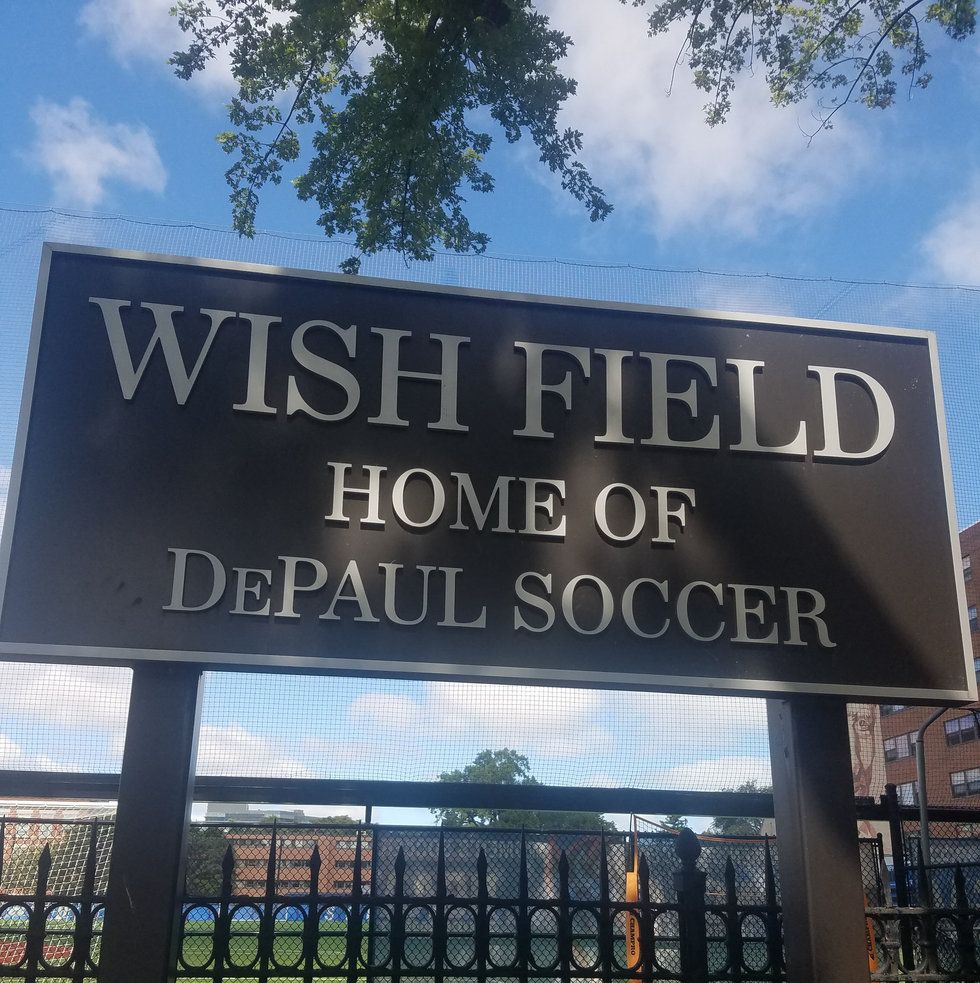 This stadium completed renovations in 2010 that can now seat about 1,200 people. During the fall, catch a men or women's soccer game and in the spring watch a softball game. A concession stand is available to purchase snacks and refreshments. All DePaul students are free of charge with student ID for attending a game.
8. St. Vincent DePaul Church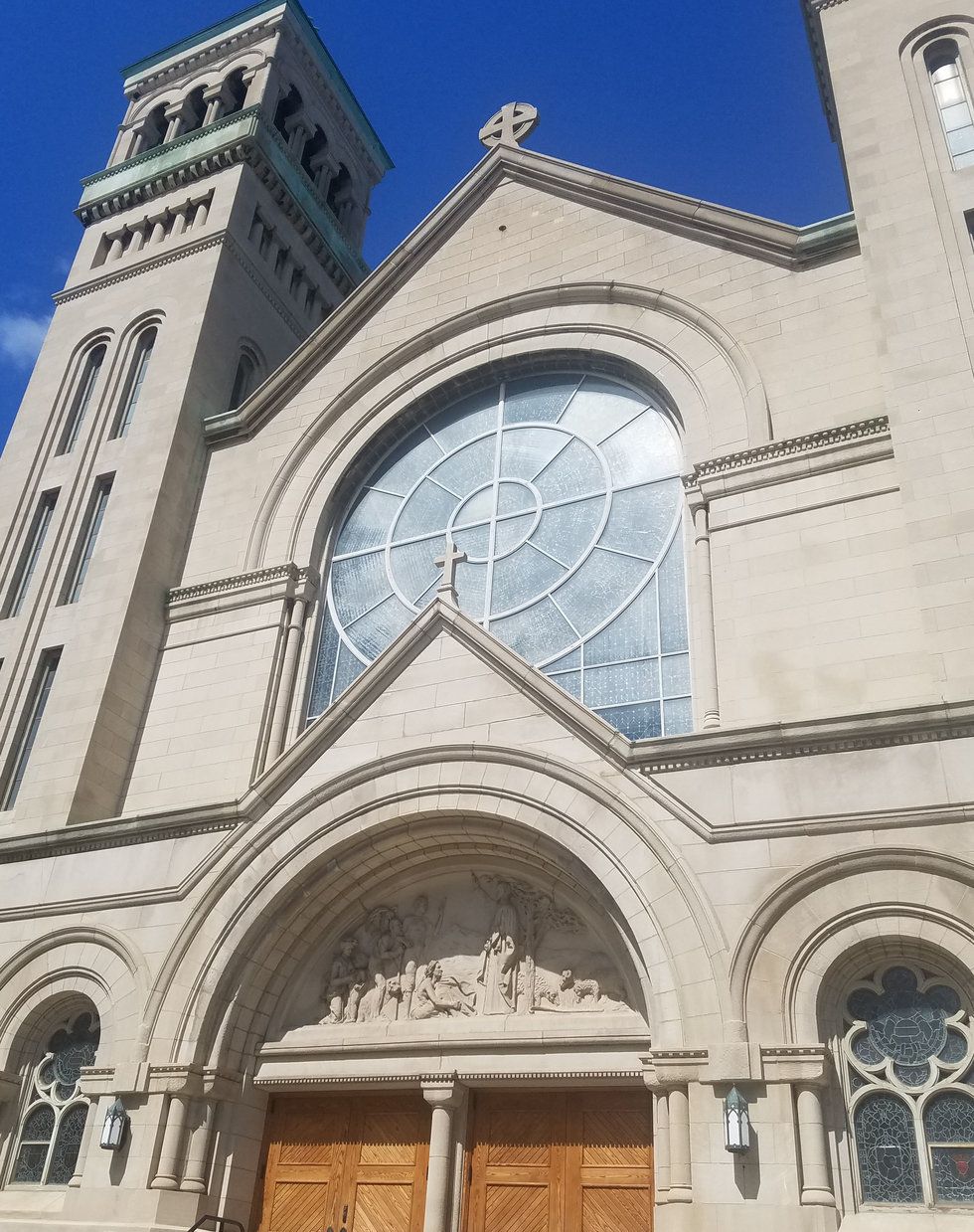 Founded in 1875 by Reverend Edward Smith, this church changed locations from the corner of Webster and Kenmore Avenue to Webster and Sheffield Avenue. On May 1, 1897, the new location of the church was founded. Student mass is held every Sunday night at 8:30 p.m. Also, inside the church is the Elizabeth Seton food pantry which is open six days a week that serves meals for people in need.
9. Welcome Center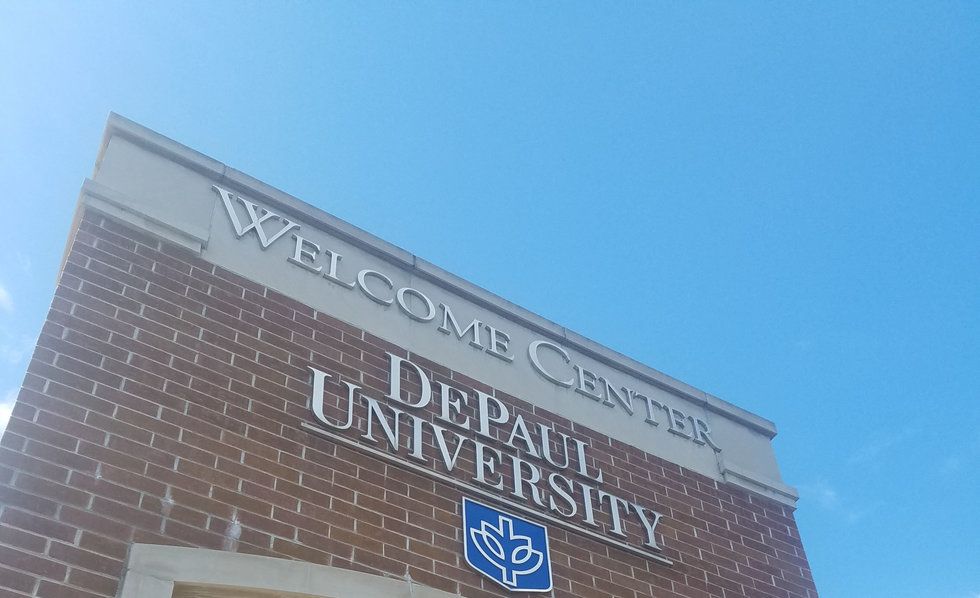 This is the place to leave your marking at DePaul University. Incoming freshmen students sign their class banner. The next time students see this banner is at their senior toast and at graduation! Students also learn more about DePaul University alumni.