With a vacancy in Georgia's sixth district's seat in congress, voters have an opportunity to shift the makeup of the 115th congress. There are 18 candidates running to claim Tom Price's seat which he gave up to serve as the President's Secretary of Health and Human Services. This election is profoundly important because there is no term limit, that means the representative chosen needs to be the very best candidate.
Among the 18 candidates running there are 11 republicans, 5 democrats,and 2 independents. Georgia's sixth district has voted safely republican since 2000 until last year when democrats almost won the district's vote. When the voters of the district have their special election on April 18th they have a chance to introduce a kind of voice the 6th district came so close to electing; a Democrat.
If you listen or read the news - or even just read the headlines that appear as notifications on your phone screen - you have heard of the Republican replacement to the Affordable Care Act. Whether you like it or not you must agree that a replacement to the healthcare system will not happen without drastic changes in the sphere of American Healthcare. These changes need to be well debated and congressmen and women need to truly think of the impact it will have. More now than ever in recent history Democrats and Republicans are split and it seems as if there is no middle ground, but middle ground and non radical arguments are exactly what we are in need of.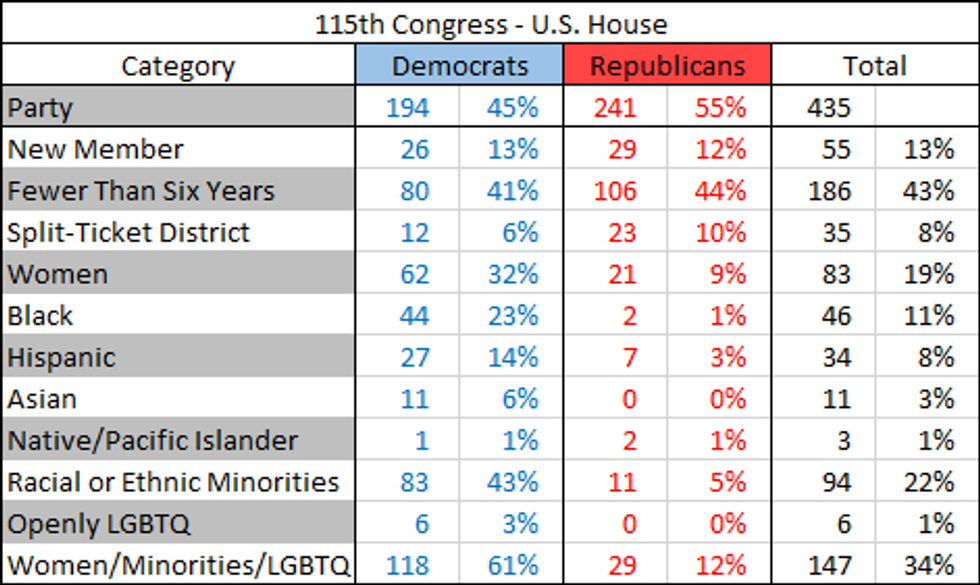 A more level congress floor has the potential to achieve that. Ezra Klein says,
"If you kinda set an issue loose in a room where there are people of different opinions and in a room of people with the same opinion, the room with the same opinion will end up with a somewhat more extreme view on the issue."
America is divided and the legislation that the Congress is supplying needs to reflect that, Democrats and Republicans can meet in the middle, but for that to happens there needs to be a more equal representation of Democrats.