As people who've either lived in Seattle or attended the University of Washington know, University Way NE, also known as the AVE, is a gold mine of different foods from all over the world. From gyros to pho, from burgers to coffee, it's a mix of everything within reasonable prices for college students like myself who don't want to be subjected to dining food.
I've been there many times throughout my life; not only as a student wanting food, but also just to stroll and see what is going on. And basically, to escape from the stresses of ordinary college life.
If you're new here, or if you want something new to eat out for lunch or dinner, here's a sampler of what to have:
Breakfast/Coffee:
Café Solstice: A charming café near 42nd Street. It has a good atmosphere, with a selection of hot and cold beverages, yogurts, pastries, and sandwiches. Otherwise, there's not much else going on here...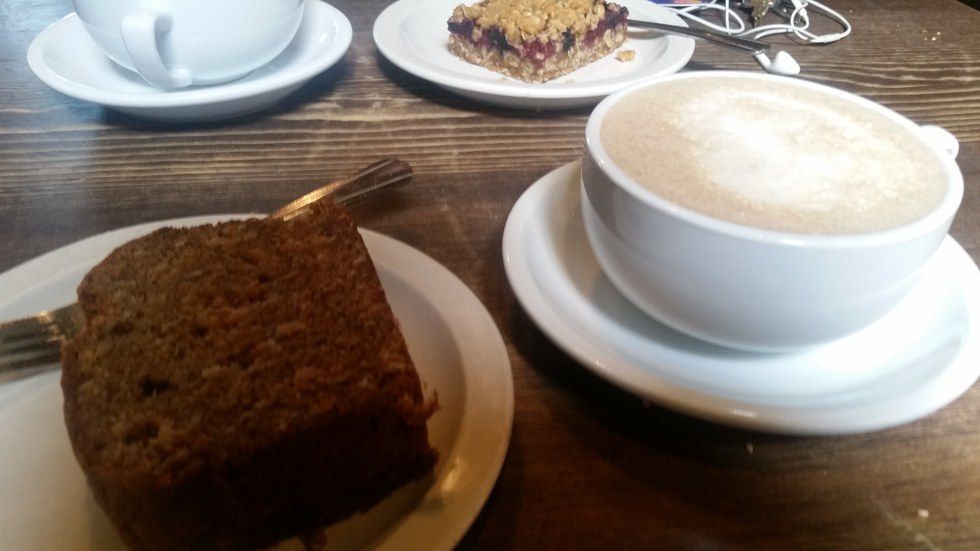 …except the White Chocolate Banana Bread. Not only is it affordable (at $3 per slice), but it is also very sublime. If you haven't tried it yet, I suggest you should go there as soon as possible.
Café Allegro: Not on the AVE specifically, but in an alleyway between the AVE and 15th AVE NE. If you didn't know this place was there, then you may find yourself wandering around for quite a long time…
…but once you've got there, you can find a wide variety of pastries and beverages, along with a good amount of study space. I've spend time here once, and it was nice, especially with the second-floor space. To get there, you would have to enter the café, go upstairs, and find the door with a bunch of seating. It's intimate.
Starbucks: For those who couldn't get enough of it. If you're on UW campus, then it has more space than that at the HUB, but it is also just as busy.
Lunch/Dinner:
Café on the AVE: Across the street from Starbucks on 42nd Street is Café on the AVE. It's a special place for me because it's not only a comfortable place, but also provides a wide variety of dishes from breakfast goods to burgers and sandwiches, from kimchi fried rice to pies and cakes. The blue cheese burger remains a favorite for me there. If you like flavored hot chocolates, I especially recommend the red velvet one. It can work for not only lunch, but also dinner as well; its versatility is its greatest strength.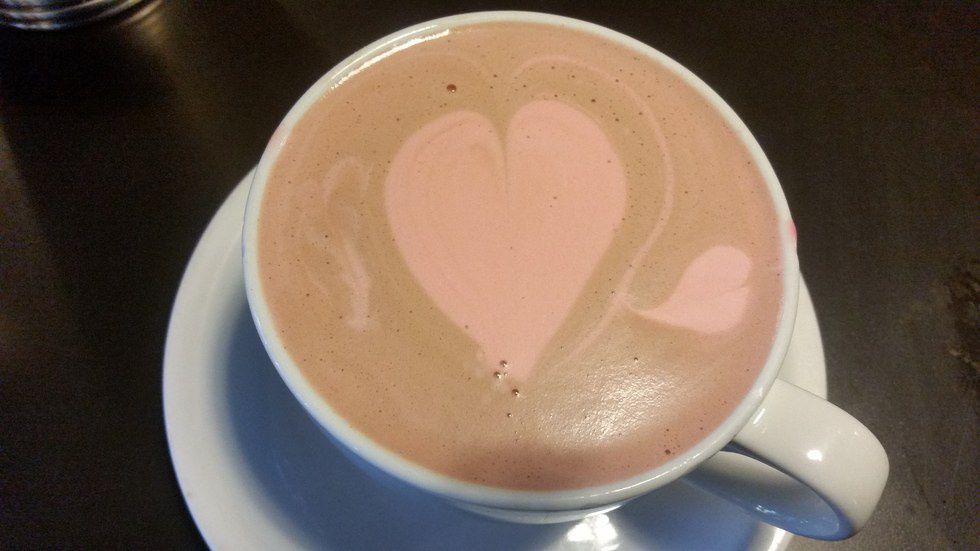 Pho Than: Due to Vietnamese immigration into Seattle, pho places have popped up all across the city, and the AVE has no shortage of these. I personally went to this one throughout last summer while taking classes here, and it is not only cheap, but substantial and tasty. But, whether it's your favorite might depend on how the broth is cooked, so try around.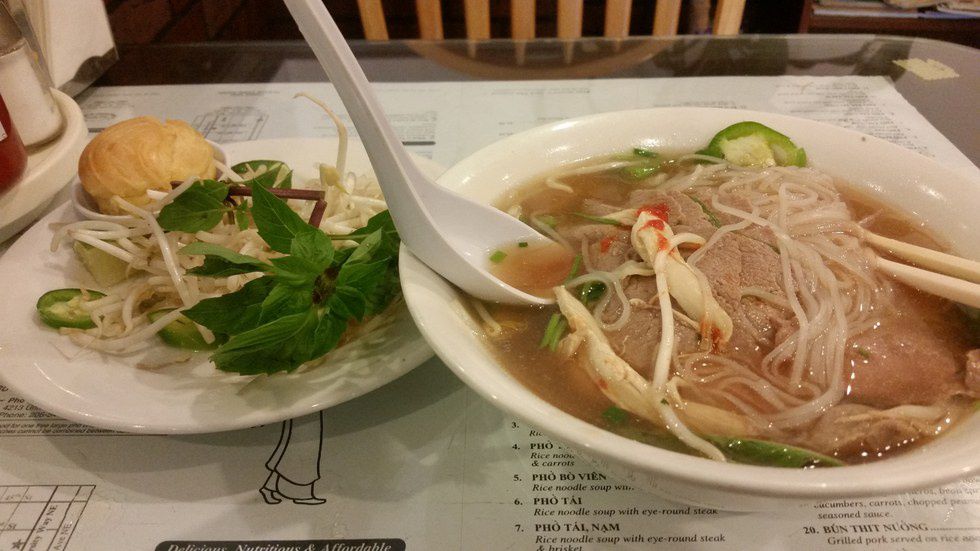 Little Thai: Located downstairs in a green house across from the AVE, it has substantive Thai food with a good atmosphere. I liked the Tom Yum noodle soup with seafood, which was significantly spicier than I had initially expected. Nevertheless, it brings out a kick; the crab noodles as well.
For those who don't have that much cash to spare, then Thai 65 is a good spot. I like the Drunken Noodles and the Basil Fried Rice. Not to mention, there's a buffet and a Phad Thai challenge along with it. Do you think you could take it?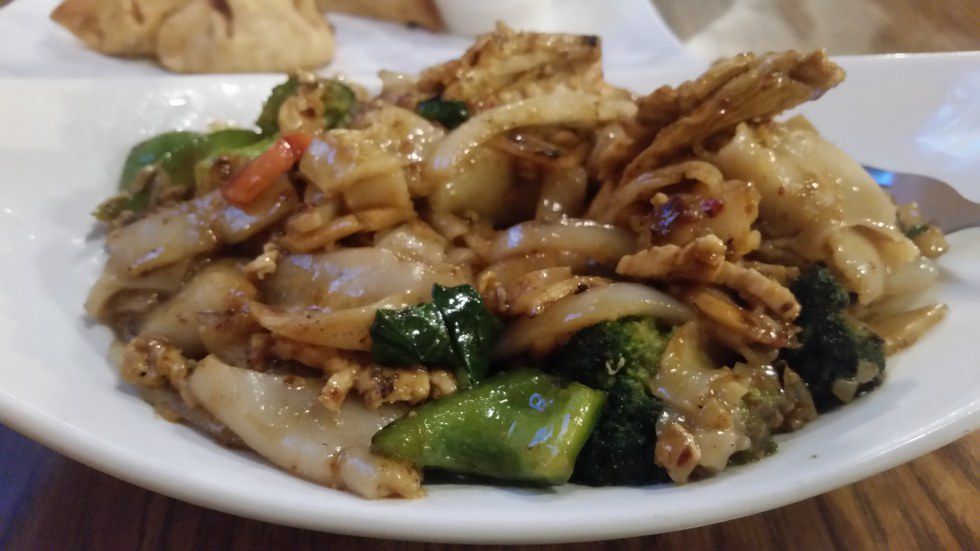 MOD Pizza: For those who want a pizza fix other than Paglacci's, here's something special for you. You get to decide what toppings you want for your individual pizza, or choose from a selection of pre-made ones. Another thing to enjoy are the milkshakes and the floats…though they could be fattening quick.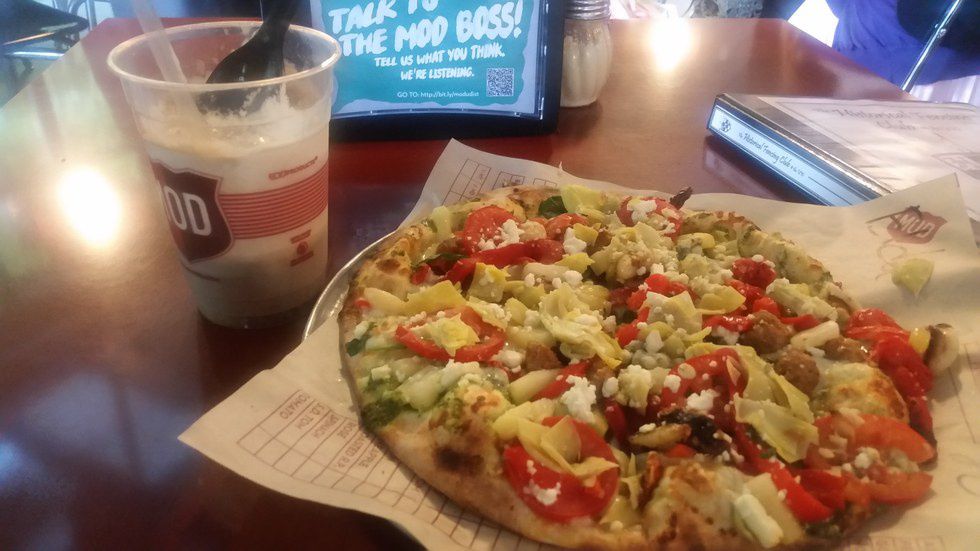 A Burger Place: Before you ask what the actual name of that burger place is, let me assure you "A Burger Place" is the actual name of the restaurant. Like MOD, you can choose what's on your burger, along with the type of meat (or if there's going to be any). This is something I can appreciate, especially as they are made to order, and they are sublime.
Desserts:
Sweet Alchemy:
Once upon a time, there was a Haagen-Dazs there, which many of us would go to eat. Sadly, it closed last year and was replaced with a charming ice cream store with a range of flavors from Chocolate Earl Gray to Persian Rose (rosewater and pistachios), along with a wide variety of cakes, pastries, and drinks available. Who knew you could improve on an ice cream store?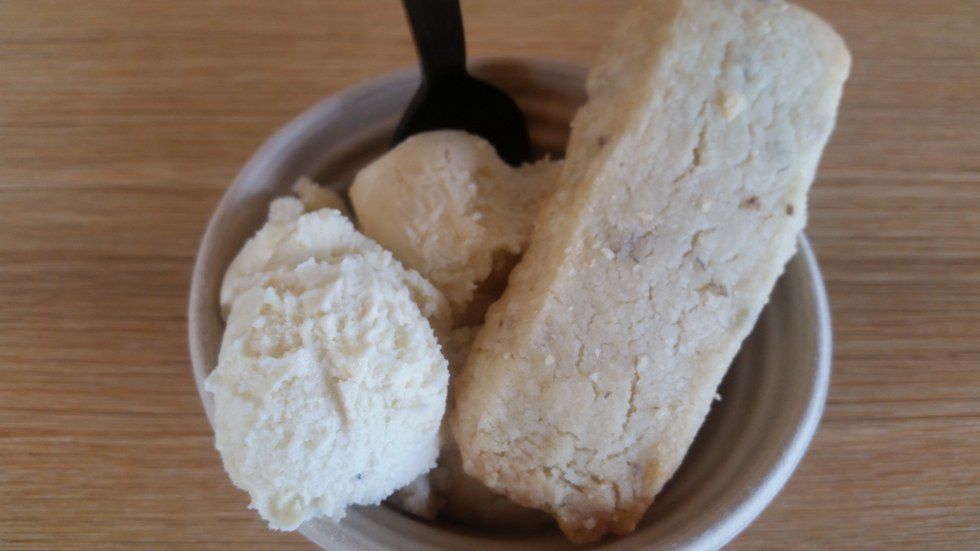 Which restaurants on the AVE do you think are the most memorable?