8:45 a.m. My alarm blares and I jump out of bed. "Up and at 'em everyone!" My friends reply with sleepy yawns.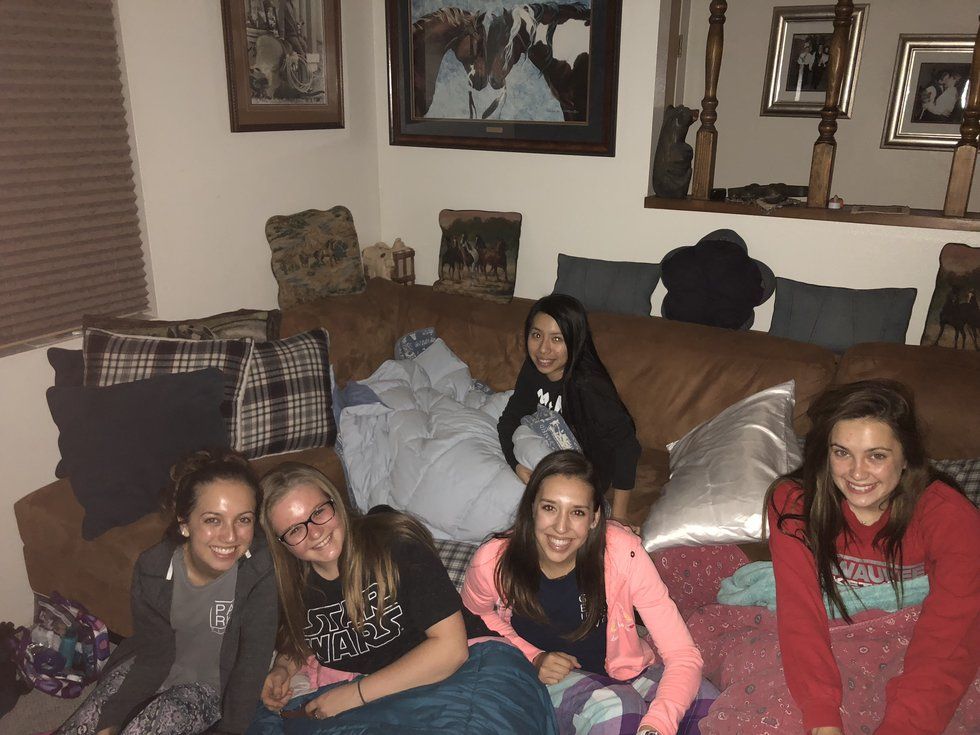 9:30 a.m. Tour of my family's mini ranch featuring our horse, cow, and pool
10:00 a.m. Introduce my friends to my church's ministry to the Association of Retarded Citizens, which was a classic bonding moment for us as we lead worship together
11:00 a.m. Attend regular service together while singing praises to our God who has brought us all together. We also receive a shout out from a church leader!
12:00 p.m. Visit my grandma and exchange hugs
12:30 p.m. Laugh and eat sandwiches together
1:00 p.m. Drive to the California Mid-Winter Fair!
1:15 p.m. Learn how to show a rabbit, so each of us holds a rabbit upside down by its ears! (proper showmanship technique)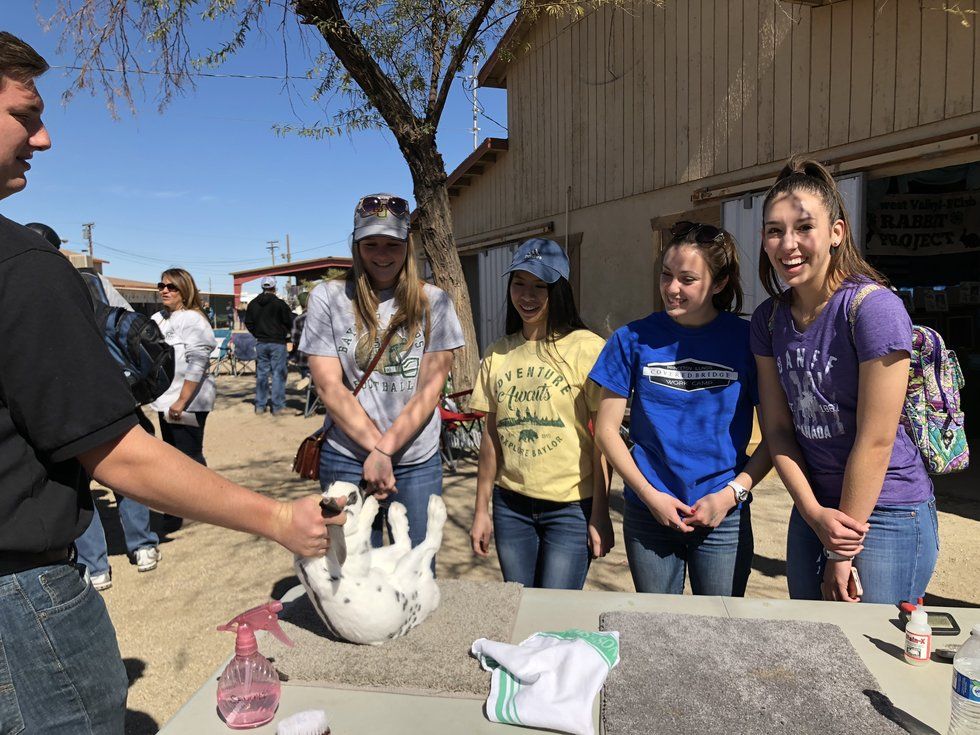 1:30 p.m. We watch a round of pig showmanship, and Jordan tells us it's her first time seeing pigs in real life.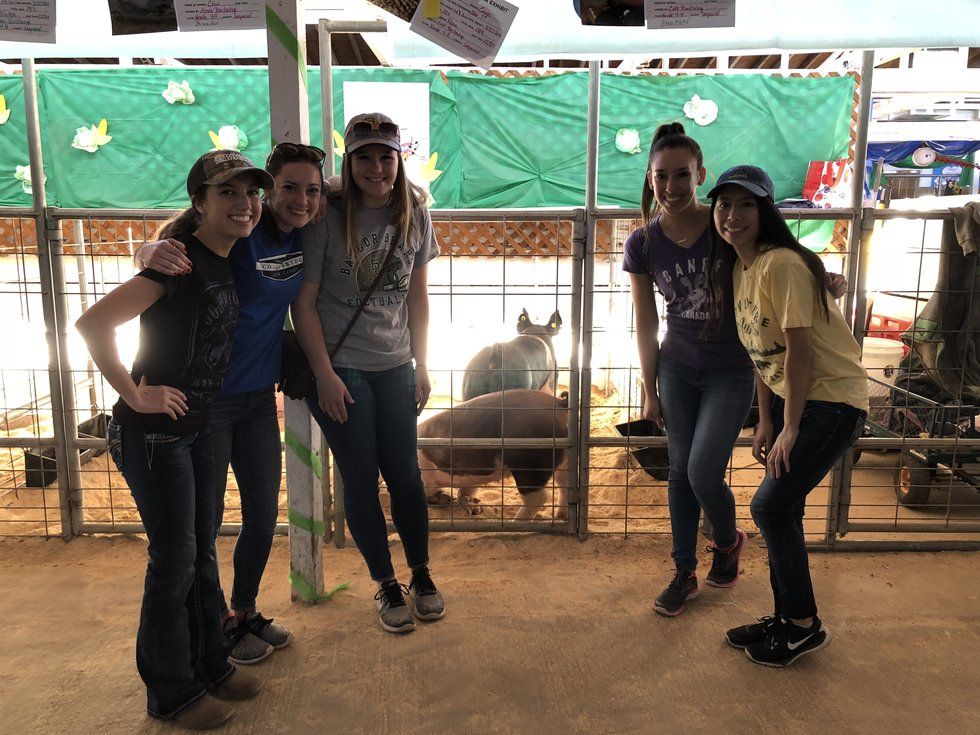 2:00 p.m. Walk my brother's feeder calf and a friend's heifer
3:00 p.m. Head back home to pack

3:30 p.m. Pick up food for the week from my grandparents, check out my grandpa's motorcycle garage, and gush over my grandma's fairy garden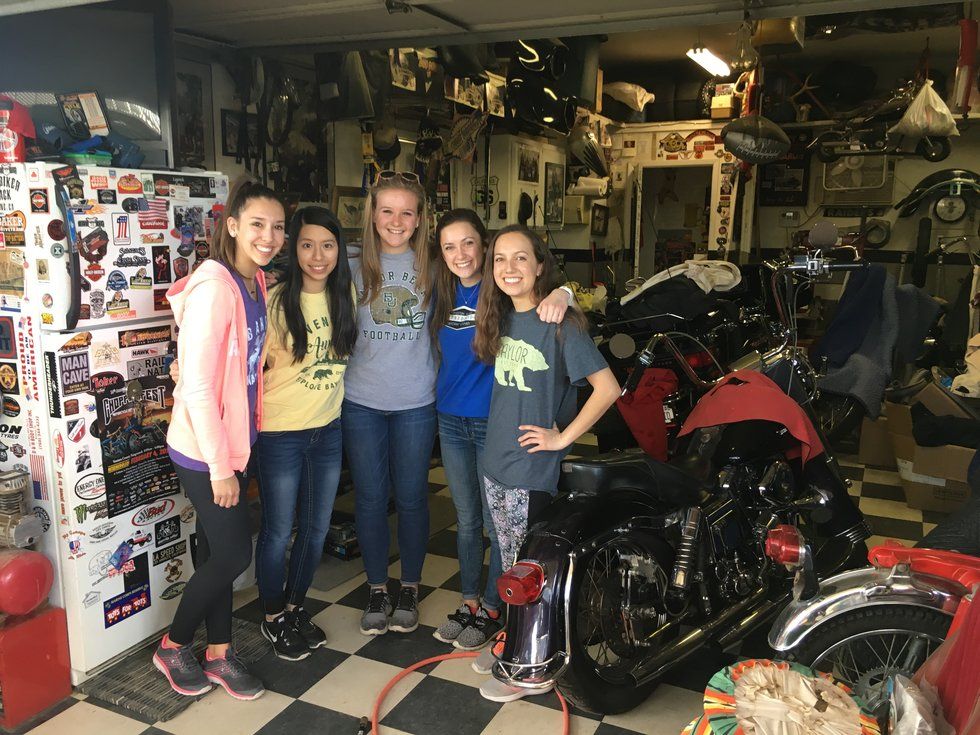 4:00 p.m. Drive through the mountains and traffic to San Diego
6:30 p.m. Check-in, and fall in love with our luxurious condo for the week
6:40 p.m. Draw numbers for beds and shower order (we are such "moms" at heart)
6:50 p.m. Heat up our spaghetti dinner and feast together
7:30 p.m. Drive to Ralph's and shop for groceries, examine due dates, check for cracked eggs, and confirm the fact that we are actual moms
8:00 p.m. Jordan grabs the bottom apple off of the pyramid, all of the apples tumble, the male worker beside us stares while smirking
8:10 p.m. Kylee and I hide from the rest of the gang and surprise everyone with a loud yell in the ice cream aisle
8:15 p.m. Kylee notices a fallen stuffed animal and repeatedly throws it on top of the freezer while a worker watches and silently judges us
8:30 p.m. Haul our 30 items to the "15 Items or Less" checkout counter
8:35 p.m. Pay the cashier with cash after splitting the bill six ways, each of us obnoxiously asks for change for a twenty to pay our sixth of the tab
8:50 p.m. Drive to the condo and unpack groceries together while jamming out to throwback 2000's music
9:00 p.m. Unwind in the hot tub
9:10 p.m. Chat with six other random, ripped boys who jump in the hot tub and are also on Spring Break (I promise this happened, what are the chances there were SIX of them?!)
9:30 p.m. Shower time!
10:00 p.m. Bake the cookie dough my grandma gave us
10:20 p.m. Eat cookies by our fireplace and talk late into the night!
Cover Image Credit: Bryanne Sanchez