The Valley de los Ingenios, located just outside of Trinidad, Cuba, are three interconnected valleys just outside of Trinidad that stand as a museum of the sugar production. In English, it translates to "sugar mill valley." Here, there are several sites that display sugar mills and have tours of plantation houses and barracks, museums of art, and archeological origins. Along these houses and buildings is a church with its architecture still intact from ages ago. This valley is said to represent the richest testimony of the Caribbean sugar agro-industrial process of the 18th to 19th century. This all aided the city's blooming age. Today, thousands of tourists walk the cobblestone streets of the city that has won a place amongst UNESCO's world heritage sites.

And rightfully so, this city's authentic personality is seen through the urban designs of its houses and its buildings; of colored hues of blues, yellows and reds. Influenced by European neoclassical models from the 19th century, two edifices are many of the still preserved elements of this city: Palacio Brunet and Palacio Cantero.
Along the town of the edifices, the locals live mostly off of the tourism that surrounds the area. They sell handmade blouses, bracelets, tablecloths and art ranging from creative figurines to paintings made with tobacco and coffee bean. The culture here, as is true with many of the cities in Cuba, remains well-preserved beginning with its people.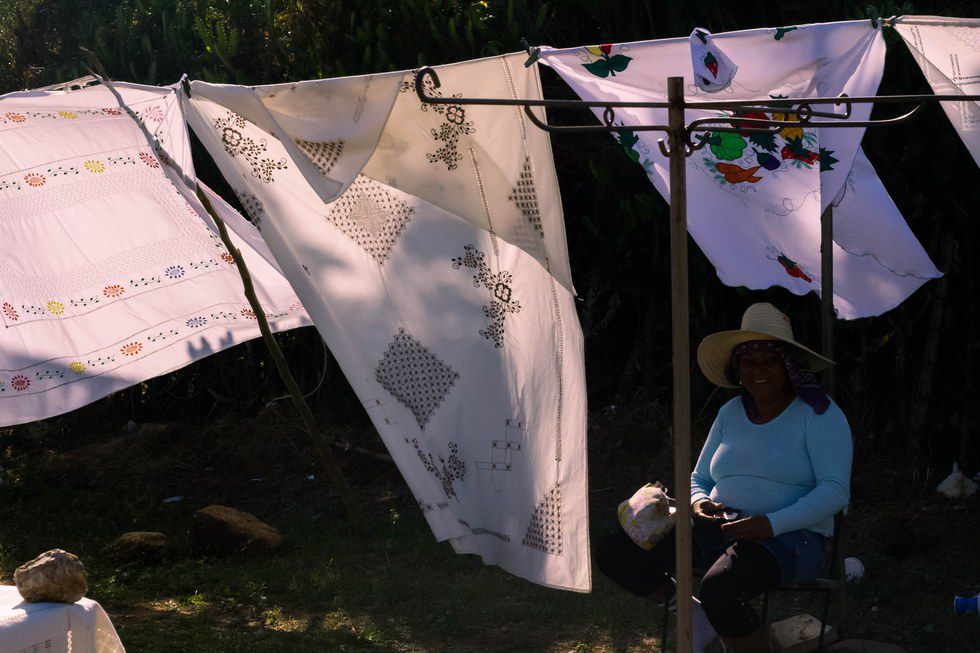 To the northeast of the city, there are interconnected rural valleys which house mountainous atmospheres: San Luis, Santa Rosa and Meyer, which all make up the Valley de Los Ingenios. They are separated by miles of land and difficult to travel by foot. Amongst these, lies the Sendero Huellas de la Historia located in El Cubano National Park. This park is covered in limestone mountains which reach waterfalls and caves.
Inside the trail lies monuments like the campesino house, a house from the colonization era who belongs to a peasant farmer. This leads up to a famous waterfall called Salto de Javira (Javira Waterfall). This attracts thousands of tourists every year to the rural areas of the city called el Patrimonio de la Humanidad.