When April of my senior year of high school rolled around, it was time to start looking for a summer job. My best friend came over to my house, laptop in hand, ready to find us summer jobs that would cause us the least amount of suffering. We submitted at least five applications each, but I had my hopes on a particular place even though I had no idea what it really entailed. Shortly after, I was contacted and scheduled for an interview. I went in, interviewed for a position, and in no time, I was working at the Turkey Hill Experience in Columbia, Pennsylvania as a taste lab instructor. Little did I know, this would be the best decision I ever made.
I know the title "Taste Lab Instructor" is probably very confusing for those that have no idea what the Turkey Hill Experience is, so let me enlighten you. In simple terms, this position requires teaching multiple labs a day where guests make their very own ice cream creations, as well as, another lab for sampling teas. When I was first told that I would have to learn two scripts, I immediately regretted taking this job. I was never in my school's plays and never had to memorize lengthy scripts, which left me with no background in presenting without an index card.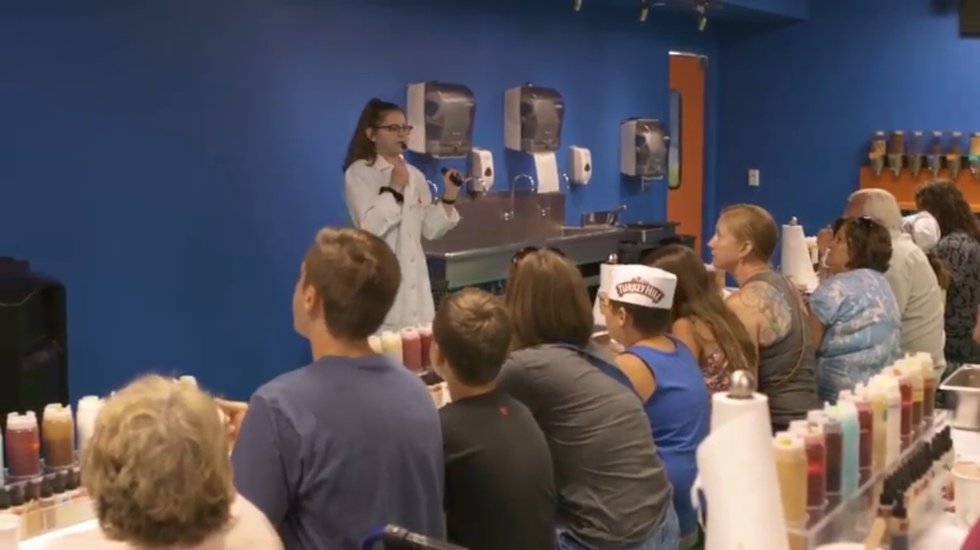 My job is better than yours.YouTube
When I initially received the scripts, I was convinced I couldn't do this job. There were pages and pages of instructions and facts that I had to hammer into my head. I am naturally an introverted person; I like to keep to myself most of the time. I also don't have the highest level of confidence in myself, so me and this job made absolutely no sense together. However, I wanted a challenge, (I also couldn't turn down the lab coat I got to wear every day).
Even though this job required a lot of other skills, such as time management and working on a team, my mind was preoccupied with teaching a group of 80 people of all ages for 45 minutes. However, my perspective changed after my first day of work. That was when I knew I made the right decision. That day I connected with so many new people. My trainer, Jean, helped me learn all I needed to know and reassured me many times that I would be great at teaching (thank you for the confidence boost, Jean, I truly needed it!) The first lab I ever taught was rough, but I got through it. When I finished the last slide, I went to open the door and a round of applause erupted. Seeing all the smiling faces of the group I just taught, provided me with the spark I needed to enjoy my next three months of the job.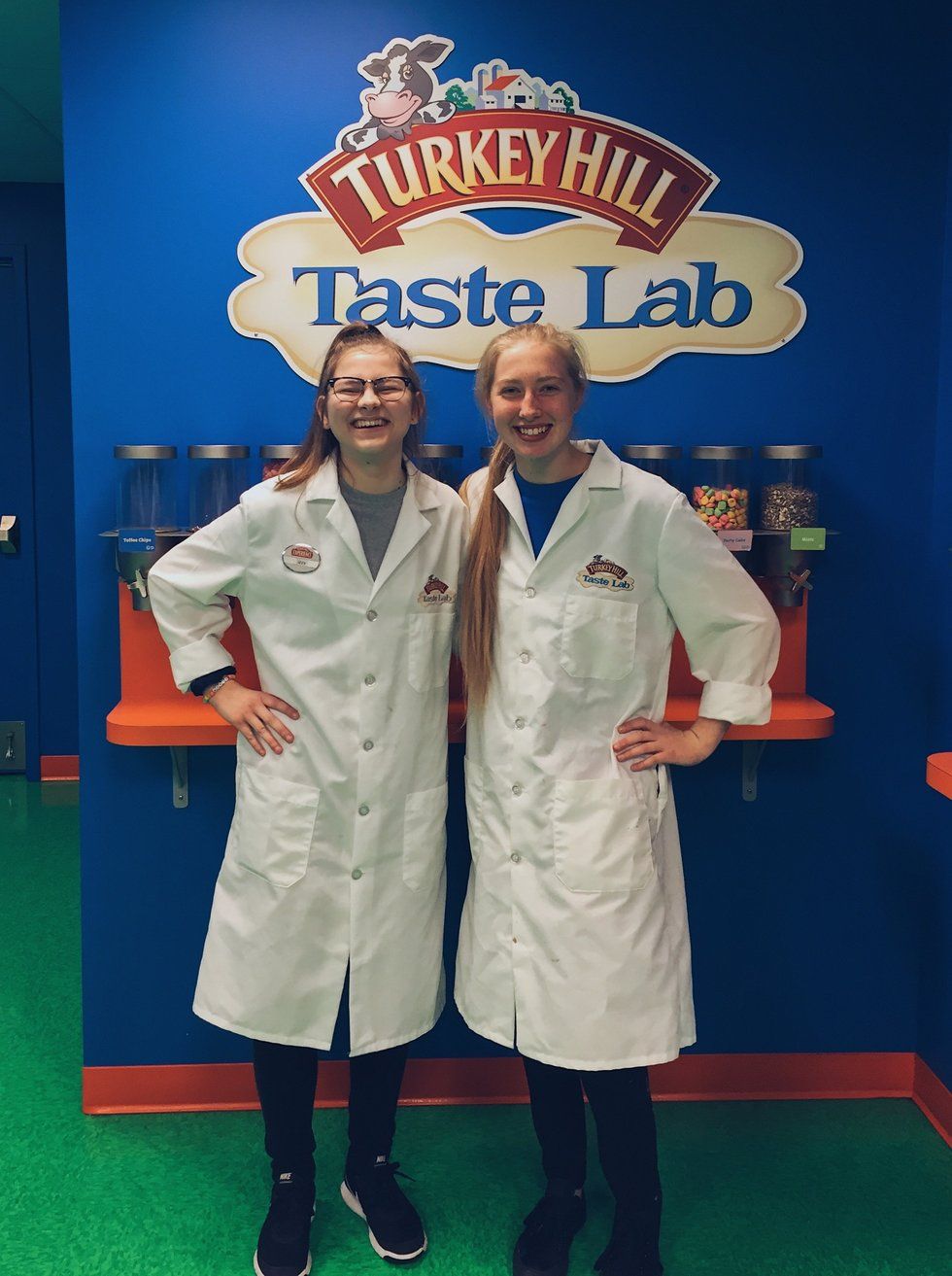 Me and my best friend I made at THE, Chloe, rocking our lovely lab coats.Ali Marquart
Not only did I come to love presenting and connecting with guests every day, but I cherished the people I worked with. You would think spending eight hours a day with a majority of the same people would get boring, but I can assure you there was never a dull moment. From writing quotes on the whiteboard in the kitchen to listening to each other's music while we cleaned, I loved spending time with my coworkers. Everybody there flooded me with warm welcomes and guided me at the beginning of my first job. I made best friends in a matter of three short months that brought out the extrovert hidden inside me. I created so many new friendships at the Turkey Hill Experience, and I am forever grateful for all these connections.
While I was getting ready to leave for college, I was heartbroken because of all the people I had to leave behind. I swear I was more sad about leaving the Turkey Hill Experience than leaving behind my own house. My friends/coworkers shaped me into the person I am today, and I am extremely thankful for the confidence and extroverted nature they gave me. I can't even imagine my life without this incredible experience. My transition to college was made easier because of what I learned at my job, and I don't think many people can say the same thing.
So special shout out to my all my friends at THE: I am extremely grateful for the countless ways you've helped me grow.
P.S. Sorry I'm vegan and couldn't even eat the ice cream.