School is stressful as hell. Actually, life in general once you're in college is stressful as hell. No one can survive it alone. Every girl needs a quality squad of gal pals to get her through. These are the friends you'll need by your side if you want to survive college with your sanity still in check.
1.The Soulmate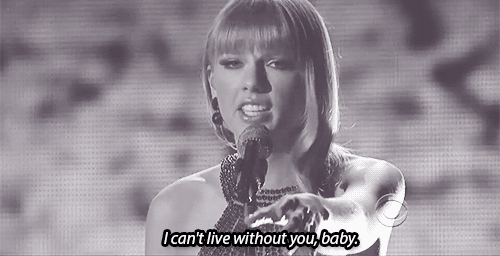 This is that one person that you probably met pretty late in your lifetime, but you honestly don't know how you ever survived without them. This is that friend who you go to for literally every decision you have to make from whether or not you should take a job to which insta filter you should use. They are the ultimate adventure companion, dinner/lunch/coffee date, movie buddy, and an impromptu photoshoot master, but she also loves to just sit down and chill, which really helps me relieve stress from school. Every girl needs that one friend who will comment fire emojis on your selfies to boost you up. A good friend is supportive 24/7, even if they don't live close. You don't necessarily need to share all of the same interests (or taste in food). If you were clones of each other, your friendship would be boring. And it certainly isn't.
2. The One That Lives Close



Sometimes, you just need a quick escape from your house, and a friend that lives close is the perfect destination. Your ideal hangout is just sitting down and talking about life, which works out best if you both have the same values and interests. Your stories never seem to bore them, and the same goes for theirs. They're super easy to make plans with. This is the perfect friend to sit down and have a drink with after a long day. And it's always really hard to leave.
3. That One Girl Who Is Basically Like Your Girlfriend

She's probably seen you at least mostly naked and borrowed your clothes (and owns them now because it's been years since you've seen them). She's the one you send weird pictures to (like your growing leg hair, your uneven boobs, and the weird thing happening to your foot). She's there for all your major issues, but probably not for every single bitch session. You can go months without seeing her and pick up right from where you left off. Hanging out and doing basically nothing with them is some of the most fun you've ever had. This is the one who's most likely to get matching tattoos with you. Also they know every single one of your deepest darkest secrets so if you stopped being friends you'd probably have to kill them.
4. The School Friend

You might not see this person much outside of class, but this friend will understand 100% every single complaint you have about school. From every annoying teacher's pet, to the weird kid who breathes too loud, to the parking catastrophe you suffer every morning, to the teachers who still don't provide any online access to the class. This person gets it. Handy to have around when you want to eat during school, but you don't want to eat alone because then someone might come try to sit down at your table. You might have a lot of friends from school, but there will be one in particular who just makes the whole experience so much less miserable.
(You need a similar friend for work too, especially if your job sucks.)
5. Your Childhood Bestie

You've known this person for forever, so you're like kind of sisters at this point. They've been your go-to friend for most of your life. At some point you kind of parted ways, but that doesn't mean they don't care. Catching up with this person is always the best and will make your whole week, especially since you get to reminisce about all those memories from before school was murdering you. (They've probably also seen you mostly naked.)