It seems like everyone's biggest childhood fears are coming back to haunt us: clowns. To quote Columbus from "Zombieland": Fucking clowns.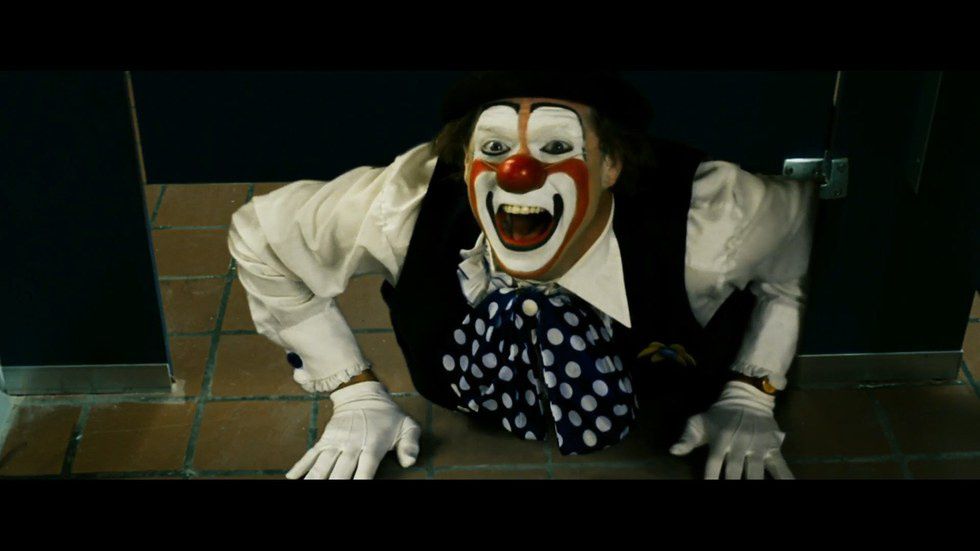 The recent spawn of clown sightings across the country has become somewhat of an epidemic. Some people have taken to the idea as clown mask purchases have soared up 300% in the past month. Others have started hunts for the circus entertainers, some in small groups and others in mobs of hundreds of people. At Penn State University, video footage was taken where hundreds of students charged down the street, some wielding weapons such as baseball bats and hockey sticks, on the hunt to take down the alleged three clowns that were sighted on their campus. The video can be seen here.
Similarly, Merrimack College in North Andover, Massachusetts and the University of New Hampshire had their sightings on October 3. Both campuses reported that at least one armed clown was spotted walking around each college. That same night, Southern New Hampshire University had several claims of a clown walking around on its campus with students going out in small groups to hunt them down.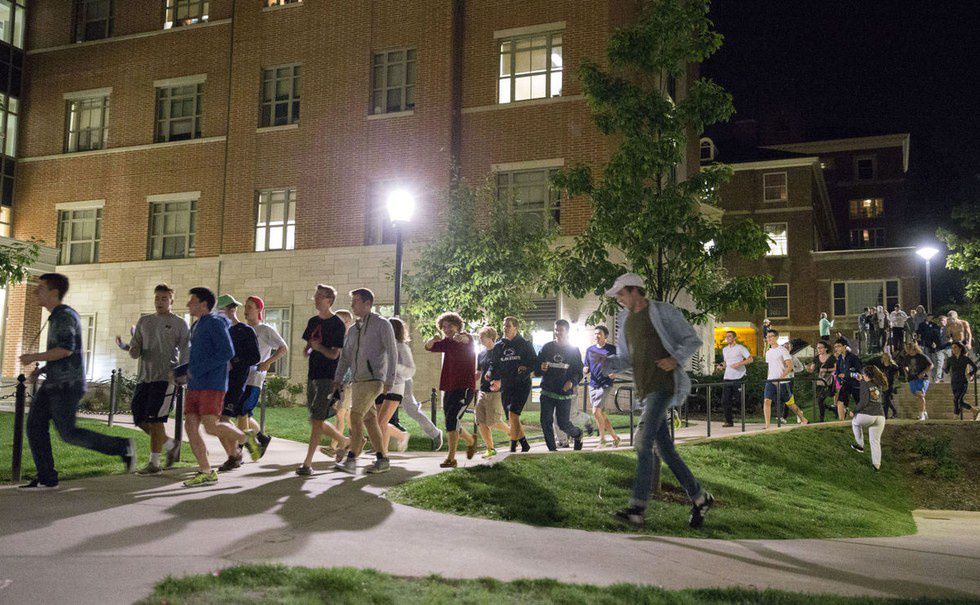 These aren't the only sightings, though, and they aren't limited to college campuses. The "clown panic" began with claims of clowns trying to lure woman and children into the woods. Records of this have been found throughout history with both stalker clowns – people dressed up as clowns – and phantom clowns – sightings where no evidence proves the clown ever existed – but reports have skyrocketed in the past few months. Video of joggers running into a knife-wielding clown on a morning run can be seen here.
With the whole country on clown alert, it begs the question as to why has this trend even began in the first place.
It may be a combination of the upcoming Halloween season and just a chain reaction of one person doing it and another following, thinking it was funny a harmless joke.
However, that "harmless joke" has already incited violence across the country. Some clowns have armed themselves with either knives/bats or actual guns. On top of that, those acting out against the clowns and hunting them down have already retaliated with violence of their own. In Newark, NJ, a clown was shot in the head as a man pulled up next to him in a silver SUV, got out, shot several shots at him, and then drove away. The man was found in critical condition.
Clowns aren't even the only ones being hurt by this national frenzy. A woman in Oklahoma City was shot and killed coming out of a Walmart because her make-up appeared to make her look like a clown to shooter David Brownie. Brownie has always had a fear of clowns, and with the outbreak of clowns, he thought victim Kelly Perez was breaking into a car.
Another woman, 26-year old Melissa Reyes, was walking home in Chicago when a group of men jumped and beat her, believing her to be a clown because of her make-up.
Although both of this stories haven't been officially recognized by major news outlets, many stories like this are surfacing about accidental clown attacks.
This "clown panic" is causing an uproar across the country, and it shows no signs of letting up anytime soon. More stories are sure to surface as we approach this year's Halloween season.