The other night my roommate and I had a lengthy conversation, as we sometimes do, about old TV shows. The two of us grew up in households where it wasn't unusual to have PBS or TV Land on, and that meant that by the time we reached 20, we were already well versed in the ways of old television. Then again, as a kid I was pretty confused about the concept of black and white TV. For a while I thought it was because everyone actually saw in black and white. I realized that made no sense a few years later, but it still wasn't my brightest moment.

Either way, there are tons of amazing old TV shows out there, and while I too love binge-watching "Scandal" and "Modern Family," maybe our next binge-show should come from a not-so-recent time. And the best part is that many of them are lighthearted, easy to watch shows, meaning that they're the perfect solution for winding down after a long, frustrating day. Of course, not everyone grew up with "Leave It To Beaver" and "The Jetsons" like I did, so I figured I would share just a few of my favorites.
"The Andy Griffith Show"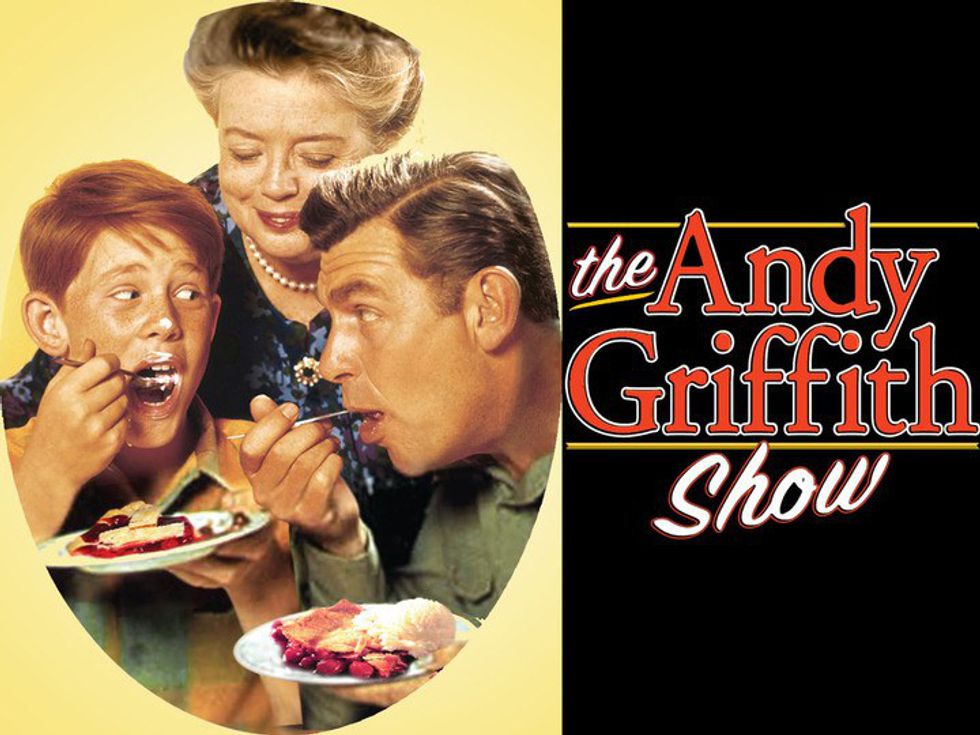 While this list of shows is in no particular order, it would be pretty difficult to share a list of classic television shows without featuring "The Andy Griffith Show." If you're not familiar with the show itself, I'm sure you'll at least recognize the opening tune, a whistled version of "The Fishin' Hole." The show ran from October 3, 1960 to April 1, 1968 and had 249 half-hour episodes, some in black and white, some in color. Following the life of widowed sheriff Andy Griffith as he protects Mayberry, North Carolina, "The Andy Griffith Show" is a feel-good option for any day of the week!
"The Brady Bunch"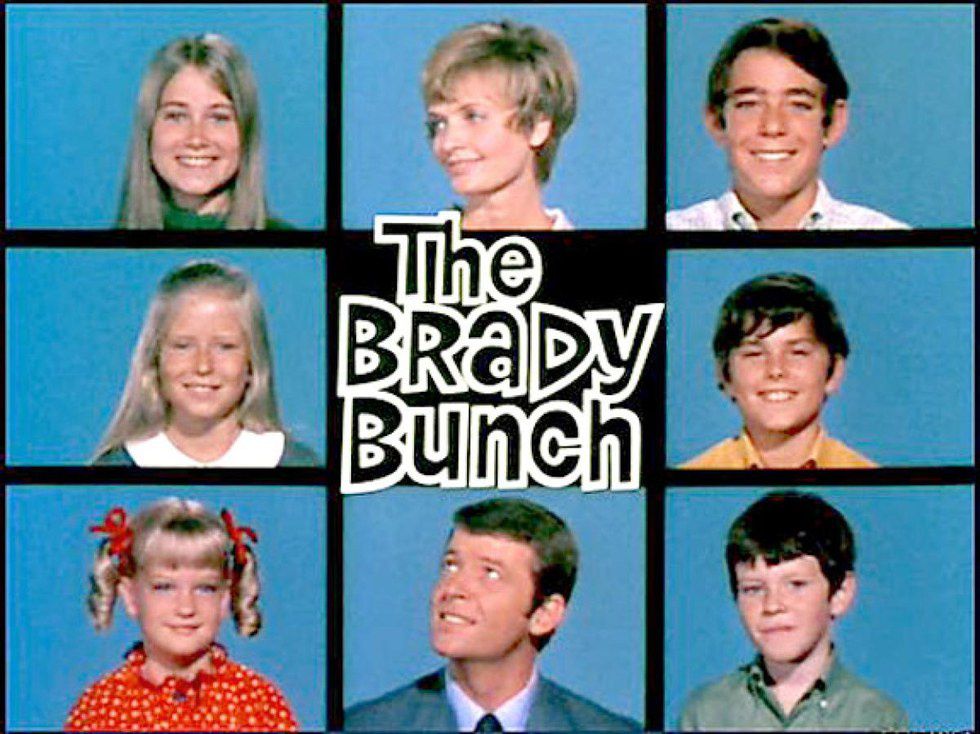 Who doesn't know the classic theme song to this show, which ran from September 26, 1969 to March 8, 1974 and featured 117 episodes focusing on the large blended family with six children. The show didn't have the best of ratings while on the air, but has since become a fan favorite, especially among young viewers, and will definitely make you feel better about any situation you might find yourself in.
"CHiPs"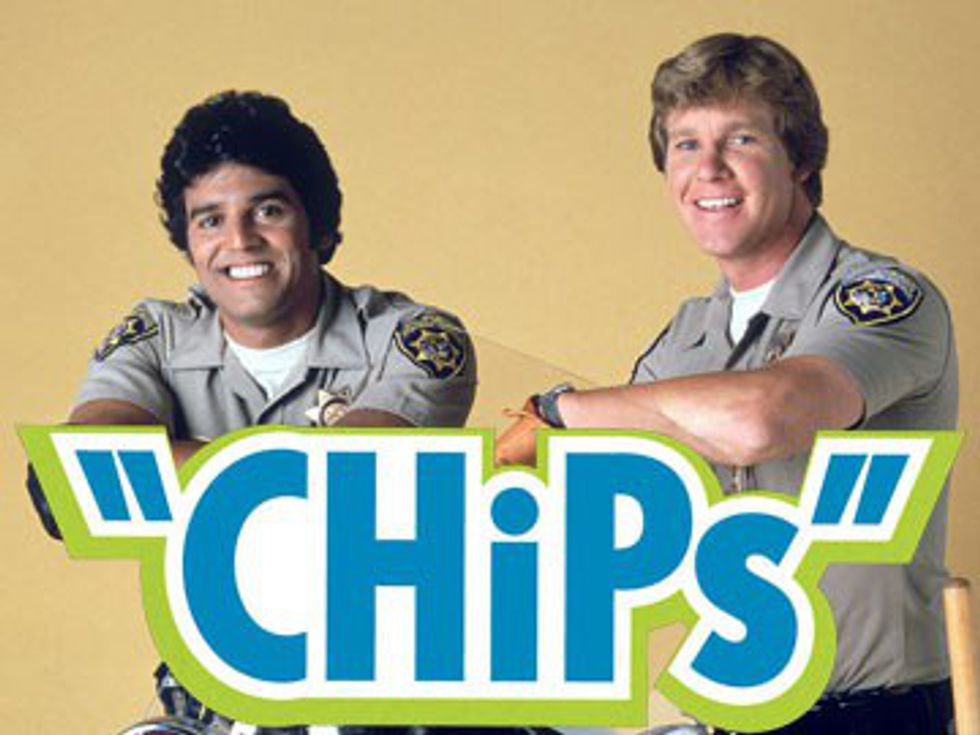 The focus of my conversation with my roommate the other night was "CHiPs," a television drama that followed the lives of two motorcycle police officers on the California Highway Patrol. With 139 epsidoes, "CHiPs" ran from September 15, 1977 to May 1, 1983 and is definitely a drama, definitely a police-show, but also lighthearted and funny at times! I haven't had a chance to watch a lot of it, but I'm liking it already and am throwing it on the list because I have the feeling it'll be my next binge-watch show!
"Gilligan's Island"
[rebelmouse-proxy-image https://media.rbl.ms/image?u=%2Ffiles%2F2017%2F02%2F24%2F636235730366425894678477880_636235730362675802-1299721136_VSC_Gilligan%2527s%252520Island.jpg&ho=https%3A%2F%2Faz616578.vo.msecnd.net&s=456&h=6373772953aaaf9be79427b919493dd0bde63b7131ad6f3add8448c2c75aa135&size=980x&c=874088735 crop_info="%7B%22image%22%3A%20%22https%3A//media.rbl.ms/image%3Fu%3D%252Ffiles%252F2017%252F02%252F24%252F636235730366425894678477880_636235730362675802-1299721136_VSC_Gilligan%252527s%25252520Island.jpg%26ho%3Dhttps%253A%252F%252Faz616578.vo.msecnd.net%26s%3D456%26h%3D6373772953aaaf9be79427b919493dd0bde63b7131ad6f3add8448c2c75aa135%26size%3D980x%26c%3D874088735%22%7D" expand=1 original_size="1x1"]
With another of the most famous TV Show Theme Songs, "Gilligan's Island" is a favorite of my roommate, and a sitcom that ran from September 26, 1964 to April 17, 1967. There are 98 full episodes that tell the tale of seven castaways attempting to survive on an island after they're shipwrecked. So if you feel like you might be really stuck in a rut in your life, check out "Gilligan's Island," because even if you're in a rut, at least you're not stranded on an island!
"I Love Lucy"
[rebelmouse-proxy-image https://media.rbl.ms/image?u=%2Ffiles%2F2017%2F02%2F24%2F636235730660385827-427362033_6362357306586668491417768243_i%2520love%2520lucy%25202.jpg&ho=https%3A%2F%2Faz616578.vo.msecnd.net&s=319&h=82314902fffa60f2ad12ac474474614d4d7942a78fff68a360874b557e8cc4eb&size=980x&c=15810743 crop_info="%7B%22image%22%3A%20%22https%3A//media.rbl.ms/image%3Fu%3D%252Ffiles%252F2017%252F02%252F24%252F636235730660385827-427362033_6362357306586668491417768243_i%252520love%252520lucy%2525202.jpg%26ho%3Dhttps%253A%252F%252Faz616578.vo.msecnd.net%26s%3D319%26h%3D82314902fffa60f2ad12ac474474614d4d7942a78fff68a360874b557e8cc4eb%26size%3D980x%26c%3D15810743%22%7D" expand=1 original_size="1x1"]
One of my all-time favorite shows has to be "I Love Lucy." The original series, which was in black and white, ran from October 15, 1951 to May 6, 1957 and is made up of 181 episodes. The series returned in a modified version from 1957 until 1960, but the original show was the most-watched show in the United States for four out of its six seasons, and is the perfect, old comedy for anyone that just needs a good laugh.
"Leave It To Beaver"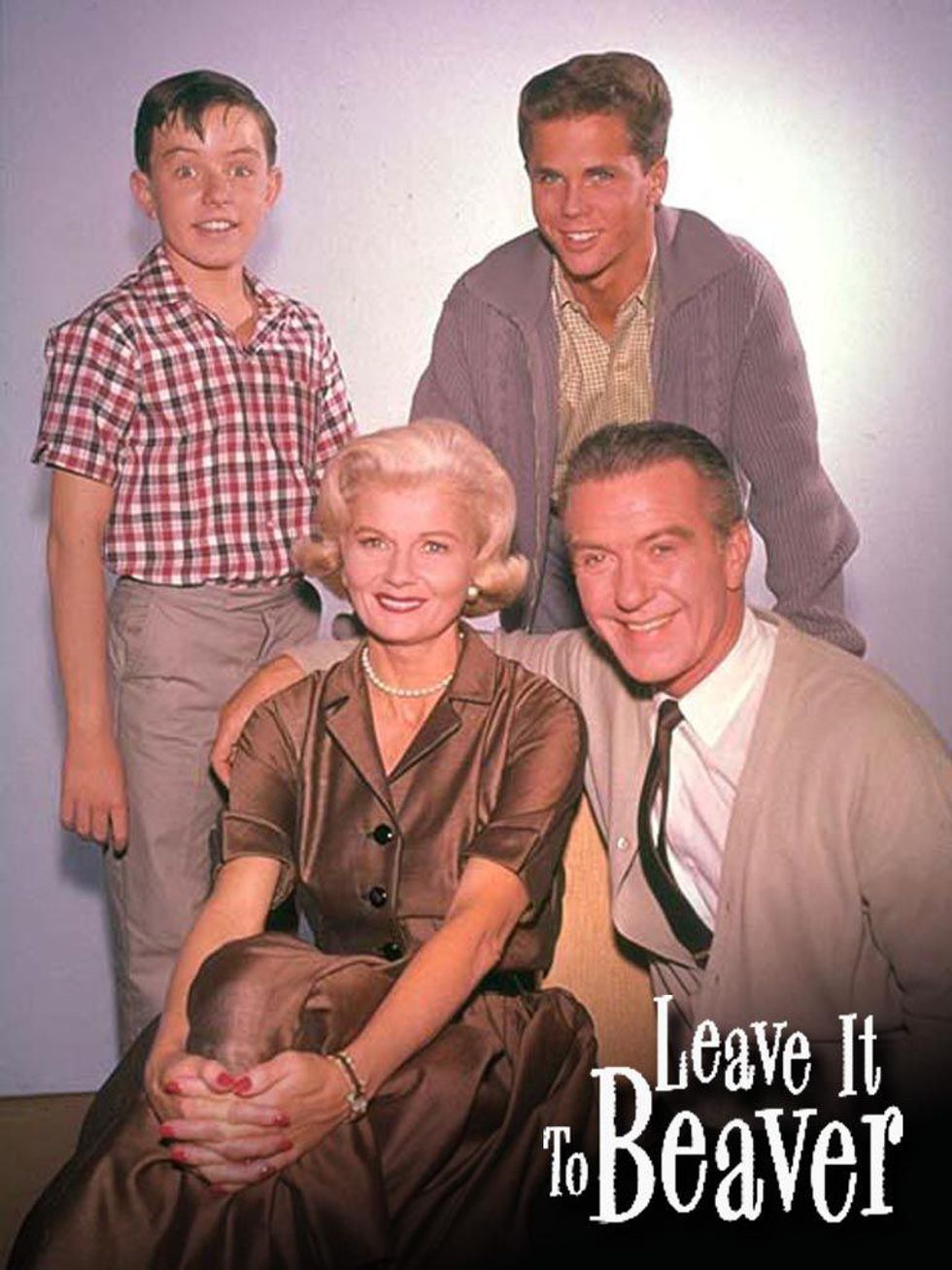 Another classic sitcom, and one that I grew up watching, "Leave It To Beaver" is comprised of 234 episodes, and ran from October 4, 1957 until June 20, 1963, switching from CBS to ABC after its first season. The sitcom focuses on a young boy, nicknamed Beaver, and his adventures in school, at home, and around the neighborhood. By the conclusion of the show, Beaver is about to head off to college, so it's a great coming-of-age show with plenty of laughter to go around!
"M*A*S*H"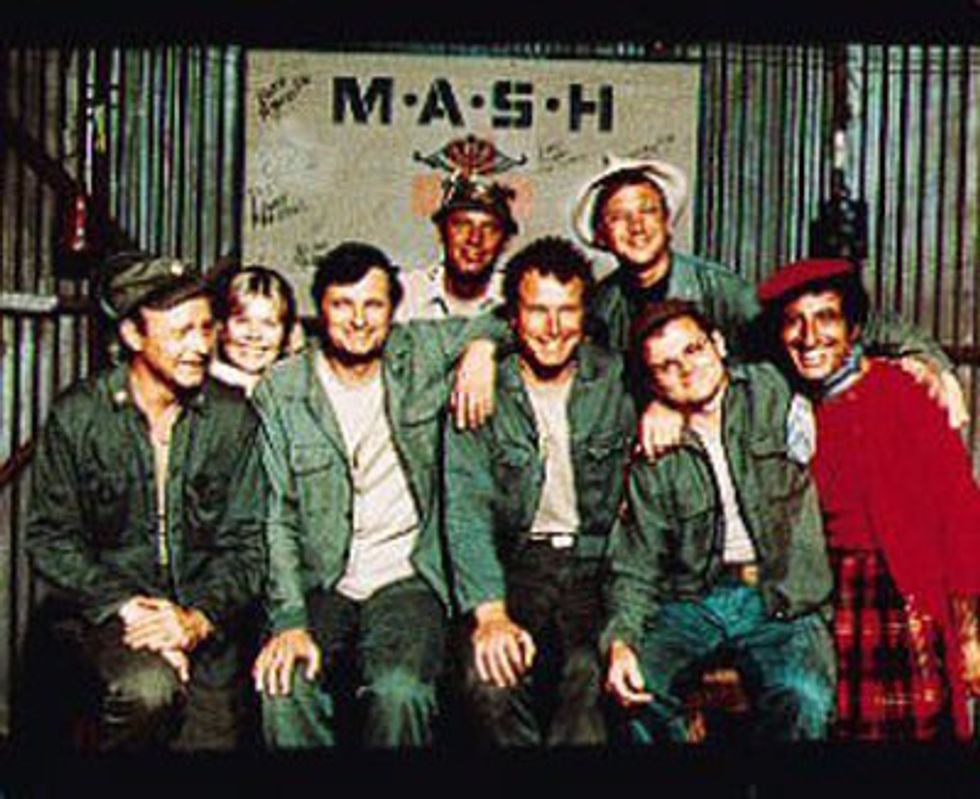 Adapted from a film and developed from a book, "M*A*S*H" aired from September 17, 1972 until February 28, 1983, and ranked in with the most-watched and highest-rated single television episode in U.S. Television history at the time when it aired its final episode. The show's 251 episodes follow a team of doctors and staff stationed at the "4077th Mobile Army Surgical Hospital" in South Korea during the Korean War, and, like "CHiPs," brings a bit of comedy into the drama.
"The Muppet Show"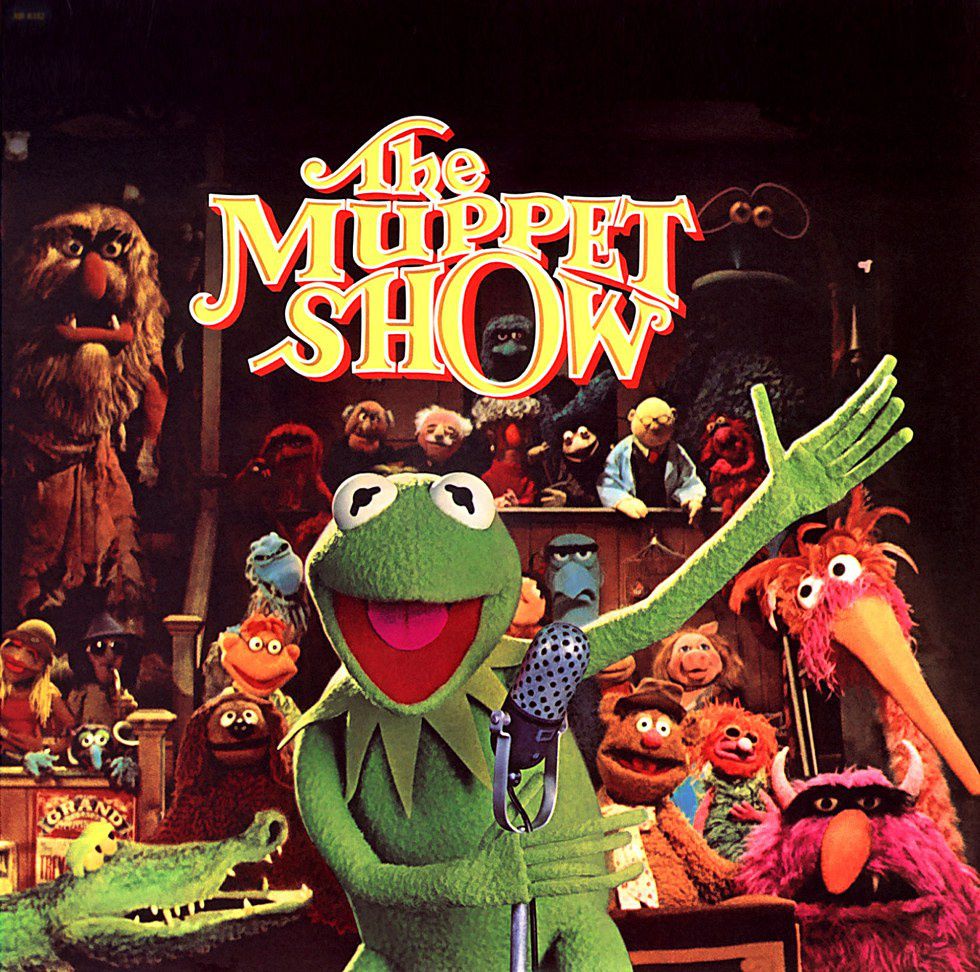 If you want to see a bunch of stars from the late 70s and early 80s, "The Muppet Show" is the way to go. This variety of show features all of your favorite Muppet characters, including Kermit the Frog, Miss Piggy, and Gonzo, and ran 120 episodes from September 13, 1976 until March 15, 1981. The first few episodes are quite different from The Muppets we know and love today, but somewhere in the middle they find their groove, and is a really interesting comparison when you think about how famous the characters still are today!
"The Twilight Zone"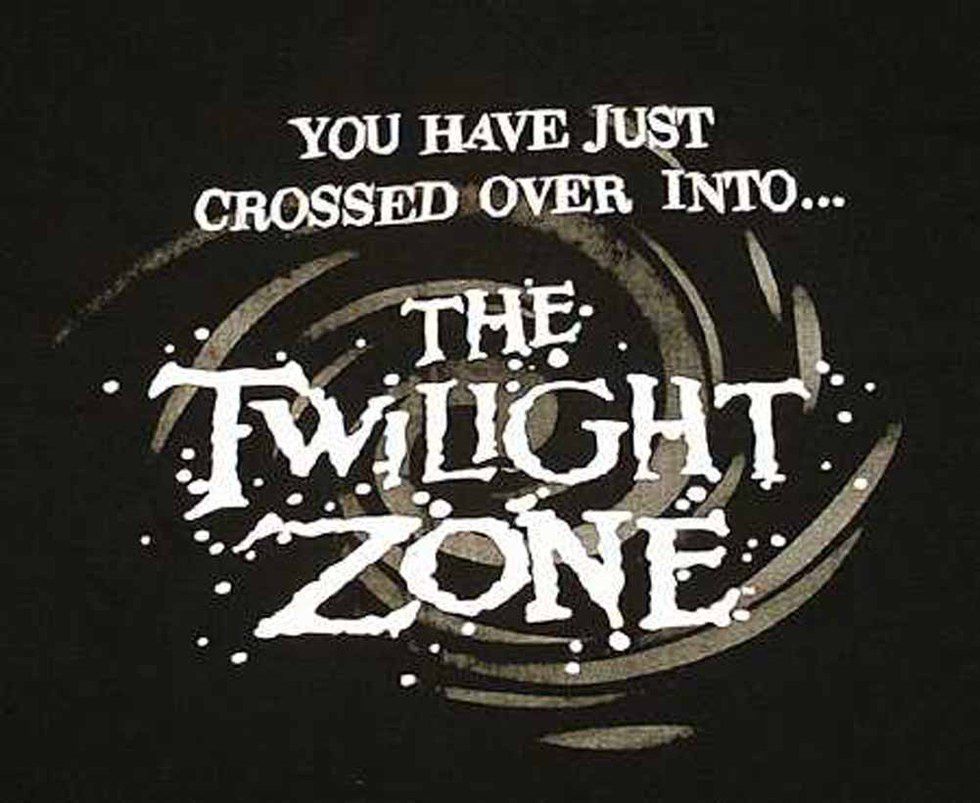 If you want a show to think about, definitely check out "The Twilight Zone." The original series ran from October 2, 1959 to June 19, 1964, and is comprised of 156 episodes that, for the most part, have nothing to do with one another, making it the perfect show to pick up and watch on any random day. It's been ranked as one of the best TV series ever written, and is famous for featuring established stars and younger actors, as well as the ever-well-known Rod Serling, who created, starred in, and produced the show.
"The Jetsons"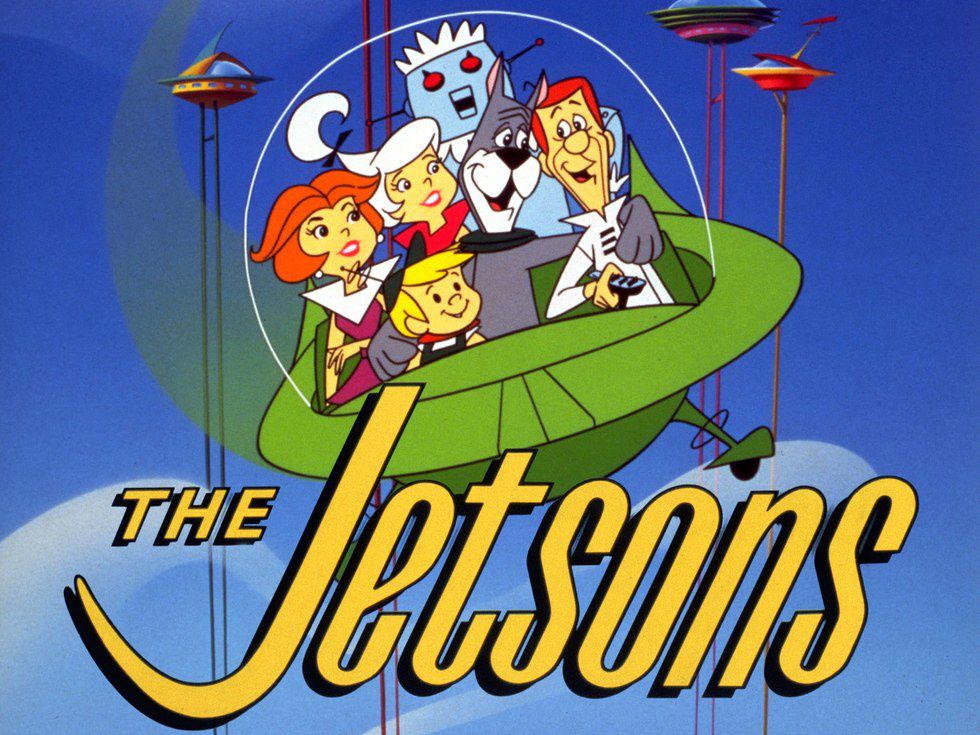 Since we don't have any other animated shows yet, we should probably mention at least one, my favorite of which was always "The Jetsons." This animated sitcom aired from September 23, 1962 to March 17, 1963 and then featured new episodes later from 1985 to 1987. With only 75 episodes, "The Jetsons" is the other-worldly counterpart of another famous animated sitcom, "The Flintstones," and revolves around the life of George Jetson and his family.
When it comes to classic TV shows, it's sometimes hard to pick a favorite, especially when there are so many options out there to choose from! Check out a few of the shows I listed above, especially if you've never seen one or two of them before, or search out a new classic TV show I didn't list, because I promise you won't regret it. After all, they just don't make TV like they used to anymore.