The Bengals have Cincinnati feeling all different types of ways every season, but if you are from Cincinnati, you know you can only be a Bengals fan or else you can leave (especially if you are a Steelers fan).
---
Here's what it looks like to be a Bengals Fan:

---
Getting ready for the season has you like: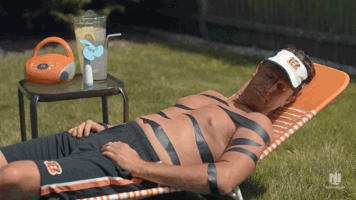 When the season starts and things are actually going well and everyone's just like: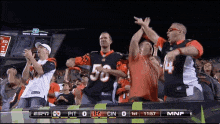 Then a Browns fan tries to tell you they are the better Ohio team:

But suddenly an important player gets injured and you just sit there and think about how bad life is like: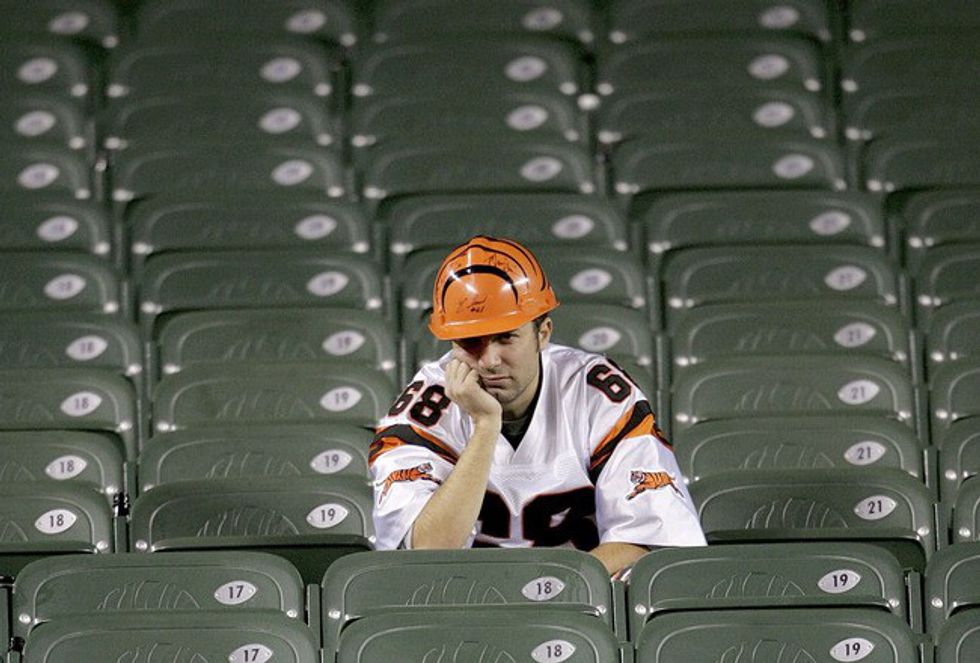 If you are a true Bengals fan you know we have high hopes the Bengals season will go well, but when they start going downhill again, the let-down is harsh: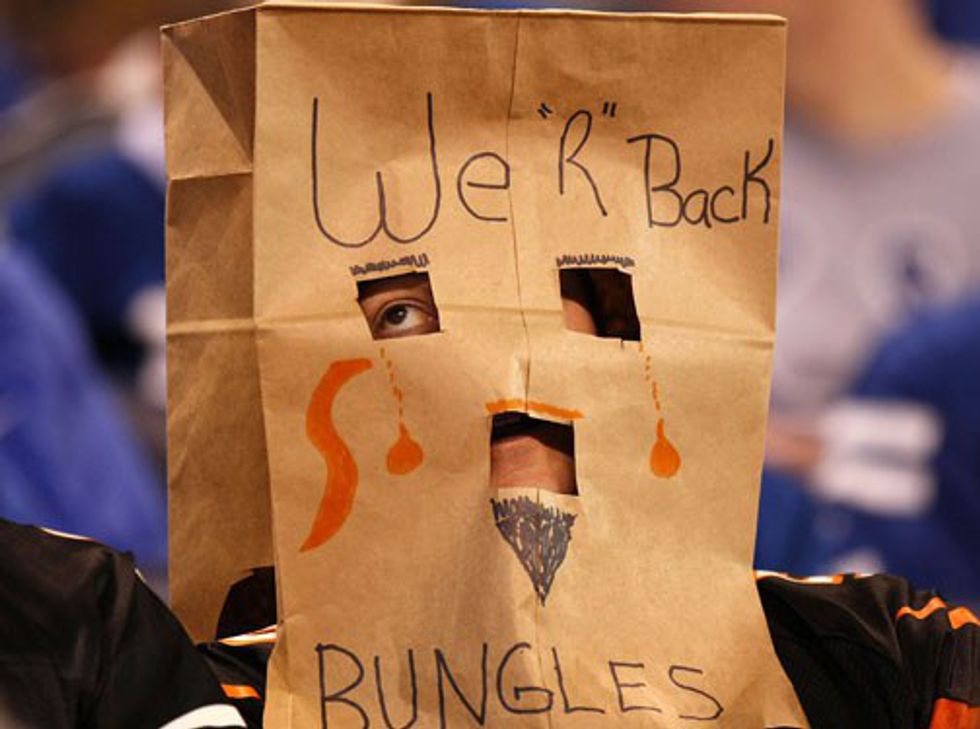 But then you realize that at least you aren't a steelers fan: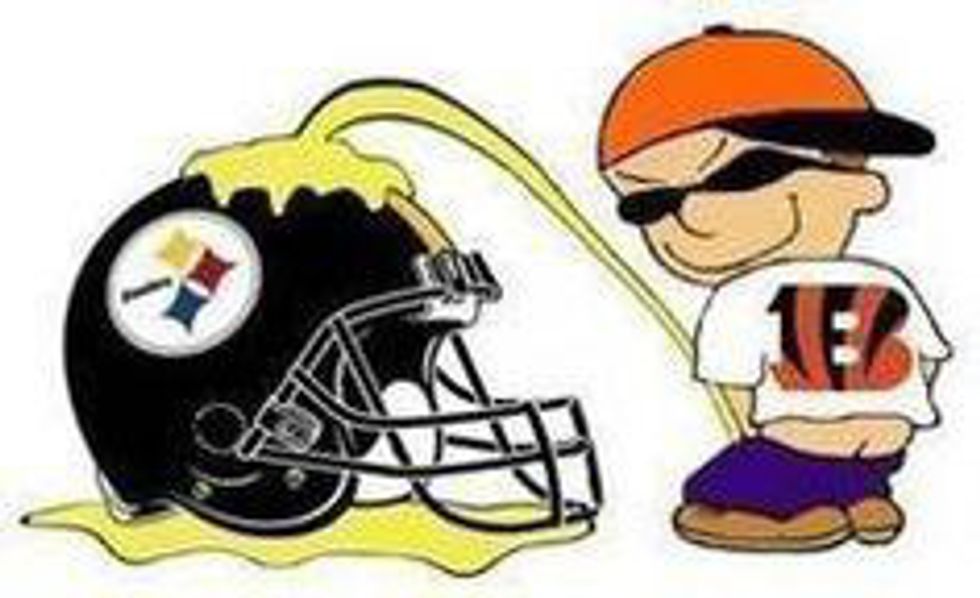 At this point, all the non-loyal Bengals fans come out acting like one bad game makes us the worst team in the NFL like: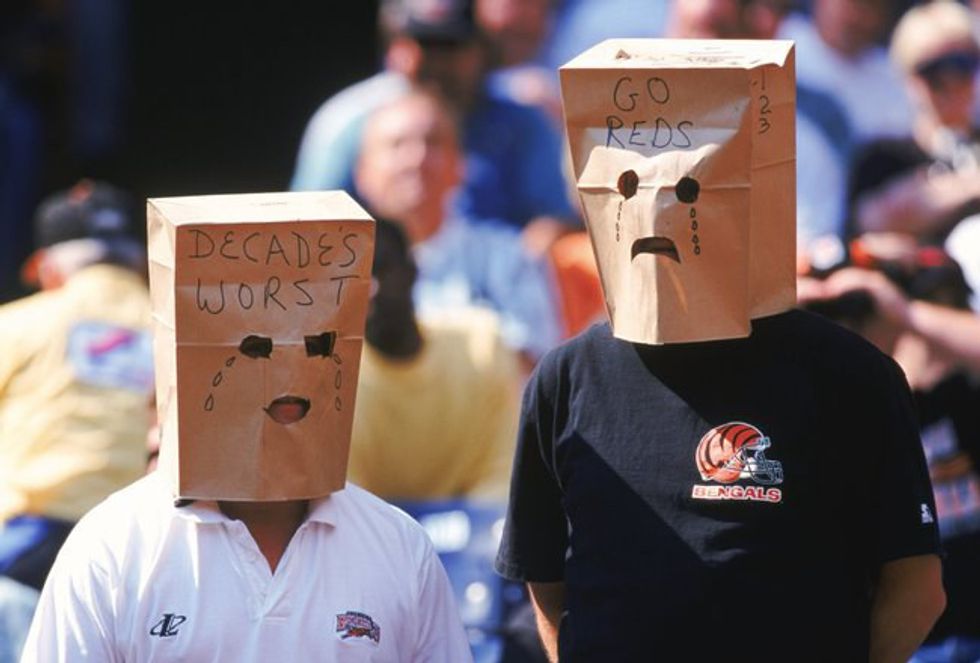 But all the true fans are standing back like this, even when we don't get past the play-offs. Maybe next year.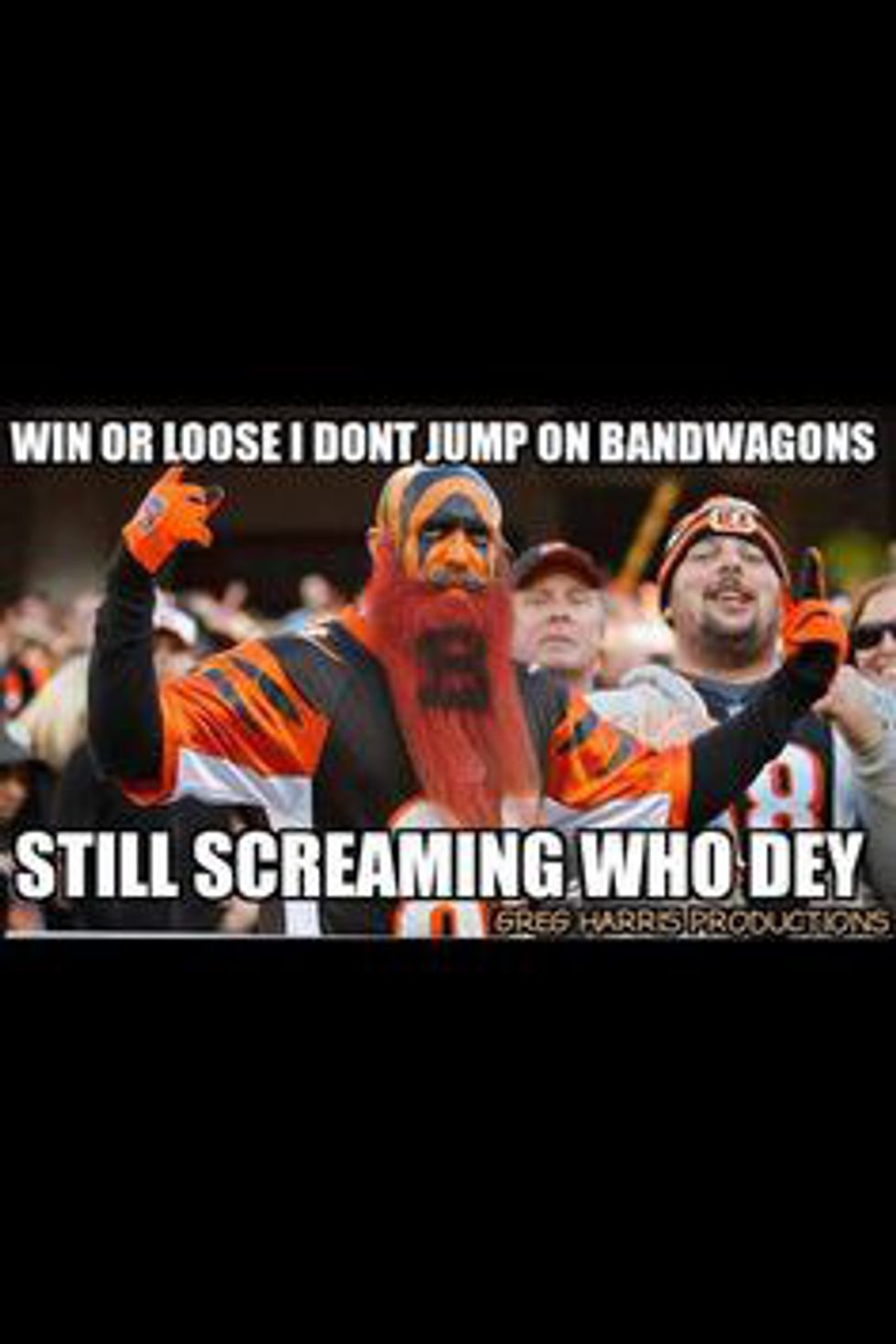 ---
When the season ends and spring rolls around, it's a whole new ballgame (literally) and the Reds got you feeling whole new type of way:
---
Opening Day is basically a holiday for Cincy sports fans. You have to go all out in Reds' apparel because we just love the redlegs so much.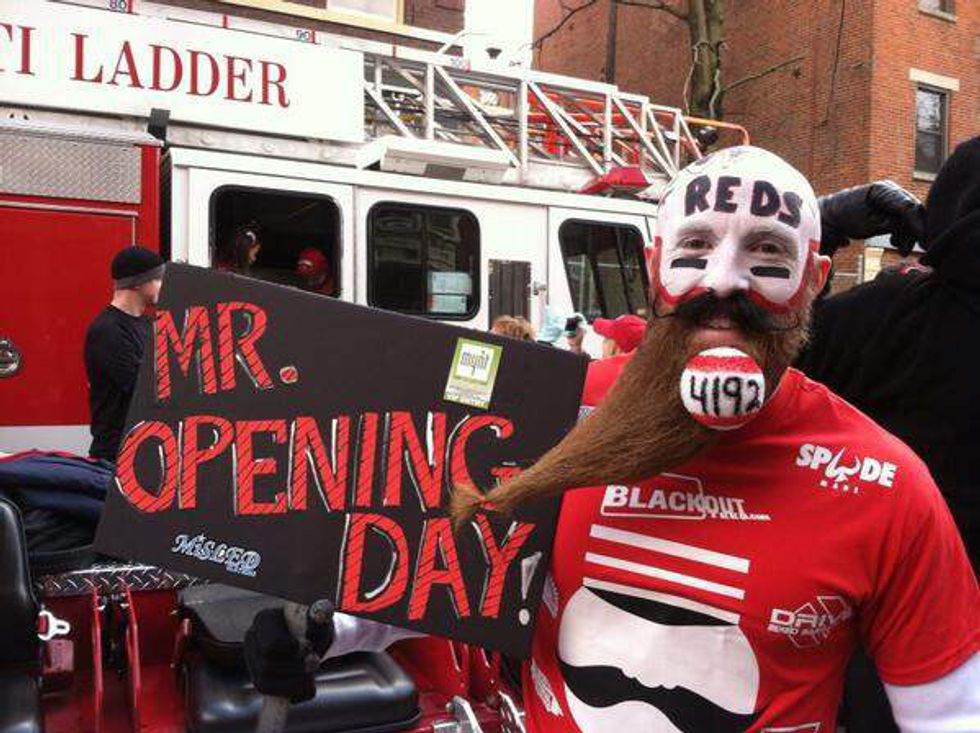 When you finally get to the ballpark and you spend an obnoxious amount on Skyline coneys because is it really a baseball game if you don't?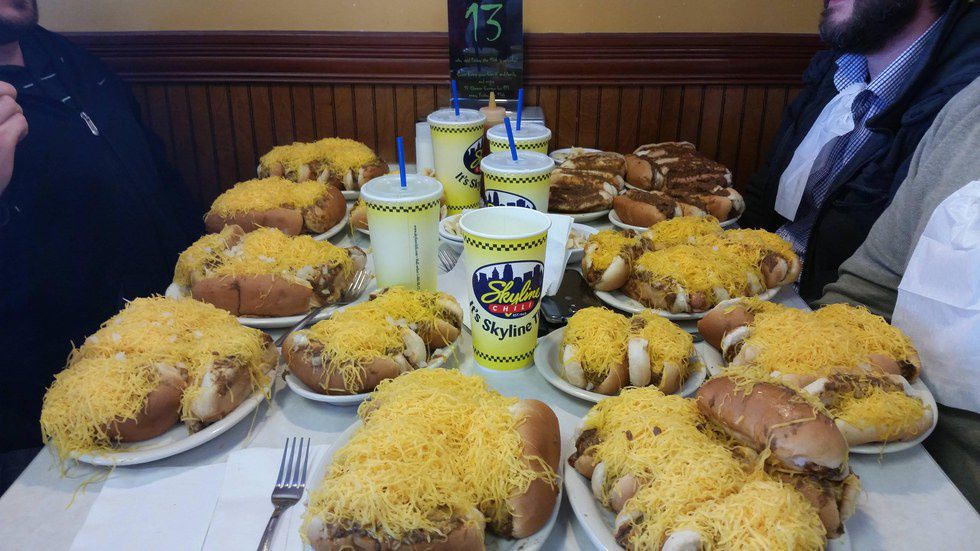 You also spend an obnoxious amount of money on a single beer because what's a baseball game without a nice brew in your hand to cool you off?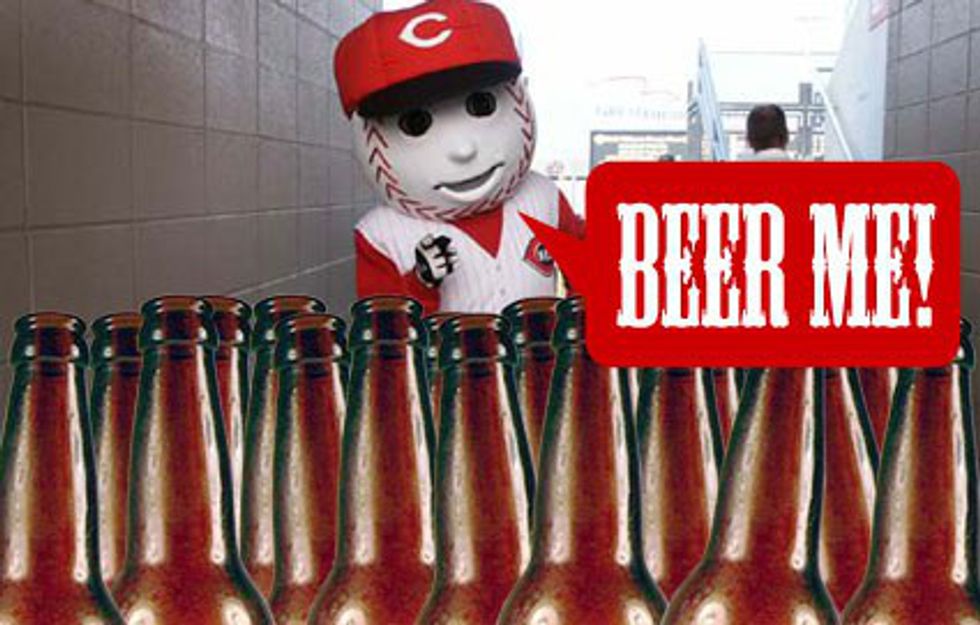 And after a couple nice brews these are your seven favorite words to hear: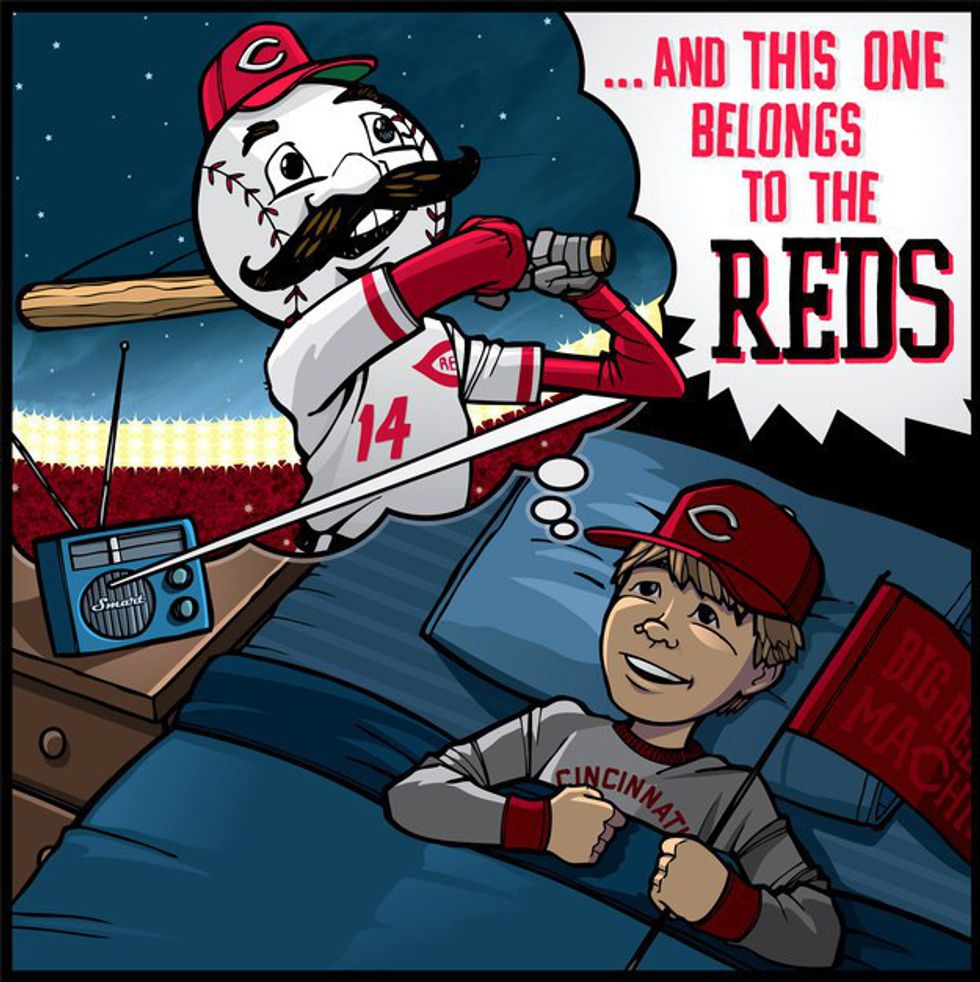 Then when the summer is over everyones just like, "Wait, the Reds are still playing? What?"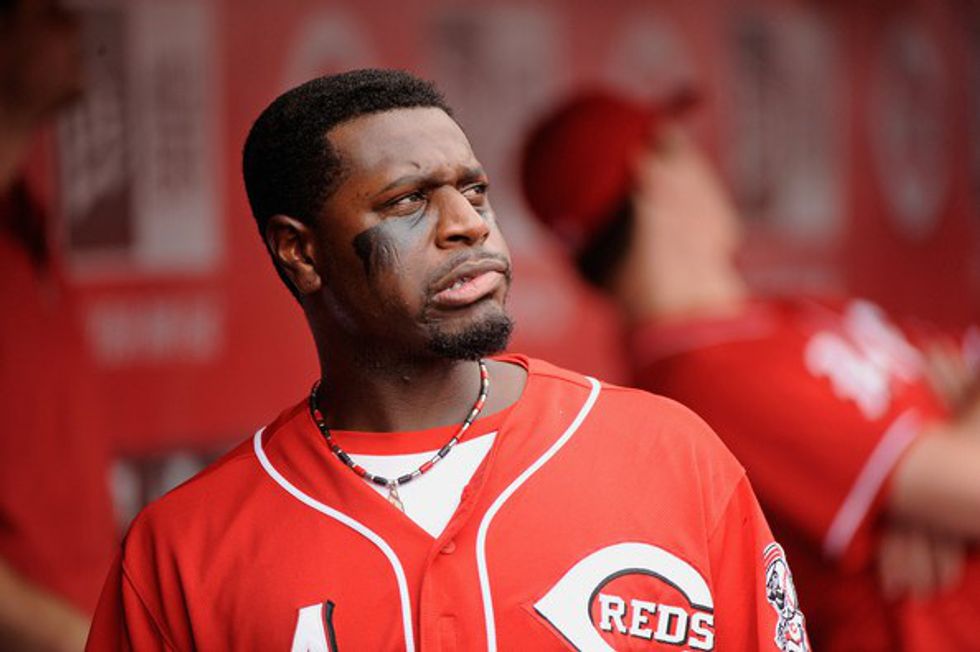 But no matter what, you will be a Reds fan for life