It's not easy to juggle so many responsibilities and keep yourself on top of everything when you have so many things to do. It's certainly not everyone's cup of tea either. But, I have a few reasons as to why I have chosen to keep busy for the past three summers, and why you should too.
1. You hone some of your most basic, transferable skills.
Honestly, the most important reason is quite general at the core: I like to keep busy because doing things I can't normally do during the academic year is enriching, and it teaches me a lot. For example, many students take fast food and retail summer jobs. If you live on-campus during the school year, you probably work at your university (I work at the Registrar, i.e.) or don't work at all. Working at your university or one of its offices, or not working at all versus the fast-paced, unpredictable environments of fast food and retail workplaces allows you to hone skills you don't normally have the opportunity to work on. Regardless of the summer job you have, working in a different, new or even similar environment to what you're used to when you're in school enables you to hone incredibly important skills.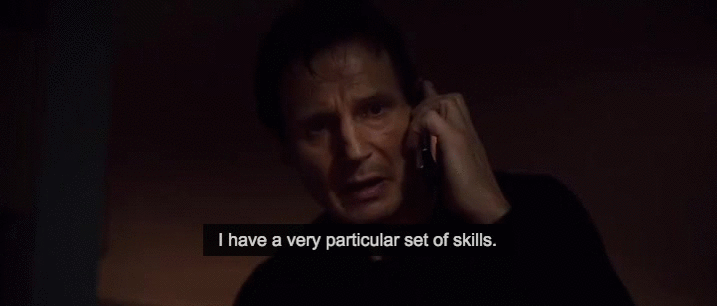 2. It keeps you on your grind.

As someone who has two internships, and is taking two summer classes as well as doing several other extracurricular activities – I can honestly say that keeping busy over these long, sometimes boring three or four months is helpful because it keeps me on my grind.
You can stay focused, determined, in constant check of your responsibilities and deadlines – and when the academic year comes around again, it doesn't take long for you to get used to the fast-paced, demanding drudgery of the college life.

3. You find new, or even have the chance to revisit opportunities to network.
Networking, networking, networking. Nowadays, it is incredible the amount of people who get jobs simply based on "who they know". It sucks, but it's true. That's why interning, or even volunteering with someone you've never worked with opens up the opportunity to network and make life-long connections that can be crucial in the future to landing a job or getting a bomb letter of recommendation.
4. You build up your resume.
Sorry to disappoint you, but sleeping in until 2 p.m. every day, partying your ass off, and staring at the ceiling aren't things you can list on your resume. A summer job? Check. Internship? Check. Volunteering? Check. It doesn't matter if your working at your local ice cream shop, volunteering at your library or doing something some people might deem inferior or "irrelevant". Any job (paid or unpaid) is an asset in your favor, and can be used to display a sense of responsibility, commitment, and the ability to thrive in a fast-paced work environment.
5. It's cathartic.
Honestly, sometimes keeping busy – to put it in the simplest way possible – can save you from yourself. Not only are you (hopefully) getting paid for it, but regardless of what you choose to do – it can provide a sense of relief and satisfaction. If you're like me, staying in gets boring fast and it leads to overthinking, overeating, and a variety of other bad habits. Too much time on your hands can be toxic. It won't be long until Netflix starts asking if you're still there, or if you're like me until you start gaining weight because boredom = Netflix and takeout. Going back home can also bring unnecessary drama, which you just want to stay away from as much as possible.