I'd be lying if I said I didn't have the stereotypical love for America like every other person in Greek Life. So with the 4th of July fast approaching, I couldn't be more excited. I have included a couple of ideas that can help you get started in your own planning for the festivities this weekend.
The Fourth of July means I can have excess of three of my favorite things: red, white and blue. I won't go so far as to say I've been preparing all year for this holiday, but I'm ready. Endless America mixer themes and "red white and booze" parties have left me with a closet stocked with pretty much every piece of clothing possible marked with our colors in one way or another. My obsession with the USA doesn't stop there though, my "MERICA" Pinterest board is flooded with ideas to show my American pride, and as it turns out, this board has left me with the ingredients for a perfect fourth celebration.
At the top of the list is the food and drinks. Both are extremely important for this holiday. Luckily recipes for both are not hard to come by. A second on Pinterest will lead you to things like "pepperoni and cheese with blue tortilla chips appetizer" and plenty of others.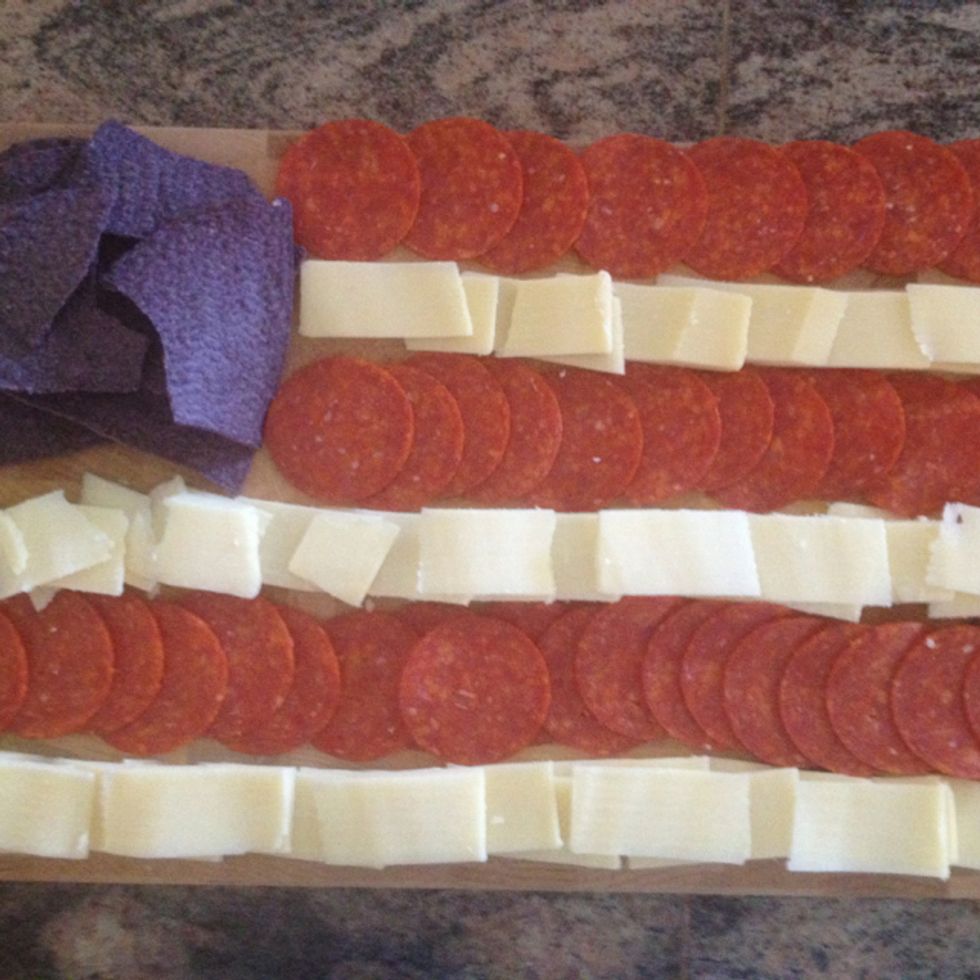 In the drinks realm, there are plenty both alcoholic and non-alcoholic drink recipes to make. Almost all of them include stacking the three colors such as in this concoction.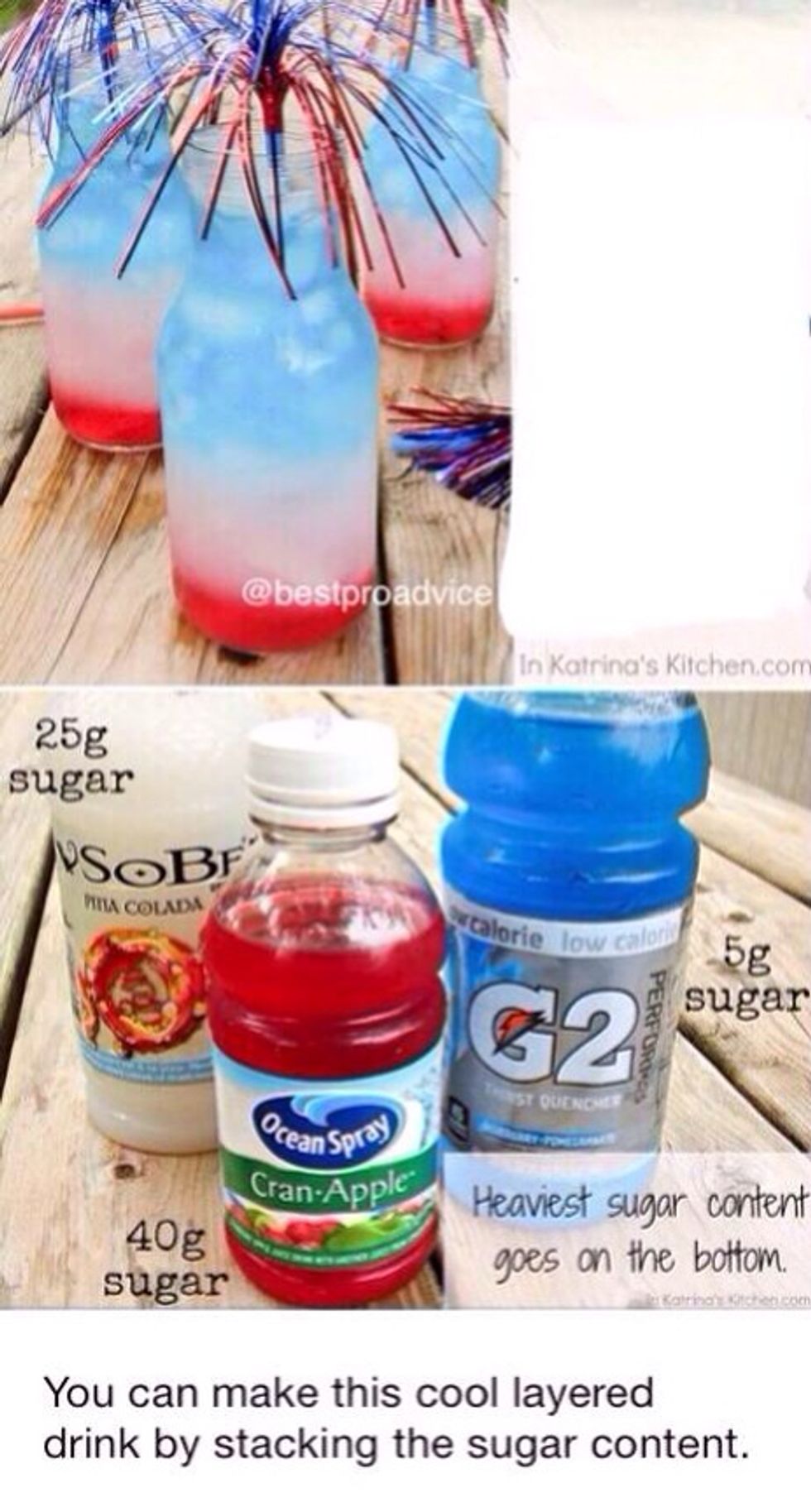 Next on the list are the decorations. If you don't have an American flag in your setup, you're doing it wrong. Besides that, as long as you go for everything in general being red, white and blue you'll probably end up in pretty good shape. For those feeling crafty, there are instructions for more crafts than you'd ever be able to do even if you had been planning all year.   
My favorite out of all the crafts has to be the American mason jars. I think they are perfect for any American celebration.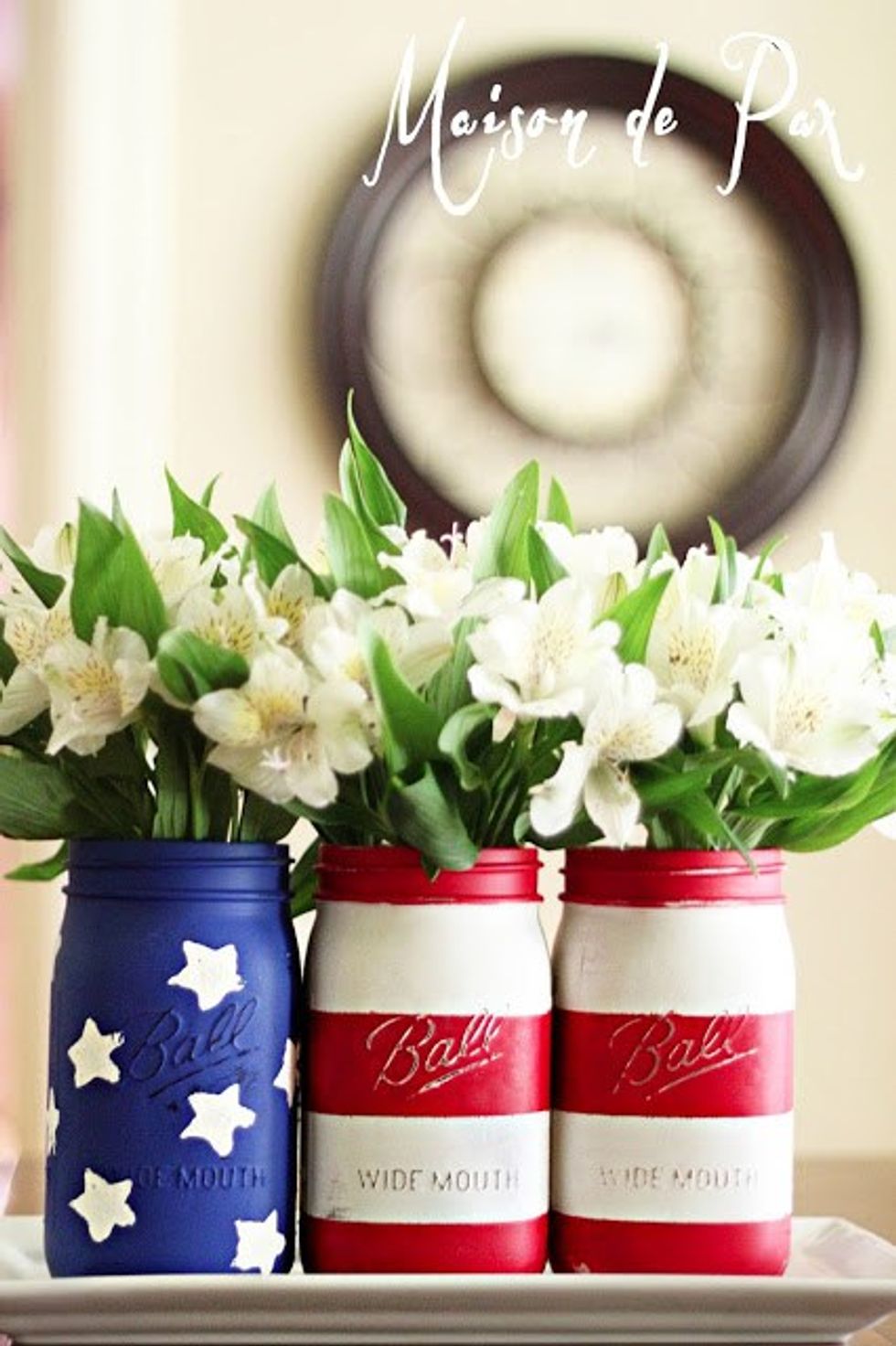 Last, but not least, you need a good desert lineup. It turns out there are more than a number of ways to get all three of our country's colors into dessert form. Here are a few of my top suggestions. 
Red White and Blue Dipped Strawberries
Patriotic Oreo Pops
Celebration Pretzel Sticks
Once you have all of these elements you should be ready to start your 4th of July celebrations! Don't forget to wear our colors and find a cool place to see some fireworks!   
Hope your holiday weekend is great and remember, it's great to be an American!