As we all know, Valentine's Day is right around the corner. Another reminder that I am single, yet again. I will probably spend the day with my girlfriends or binge-watching "Desperate Housewives" while thinking about the discounted candy I'll be indulging in the next day.
After watching "Sex in the City" several times I decided that Carrie Bradshaw would have more to say on this topic than I ever could. For those who do not know "Sex in the City" is a show revolved around four single ladies in New York City. Throughout the series, the women have hookups, breakups, and new beginnings.
Now here is Valentine's Day told by Carrie Bradshaw,
1. Waking up and remembering it's Valentine's Day and you have to be around it all day.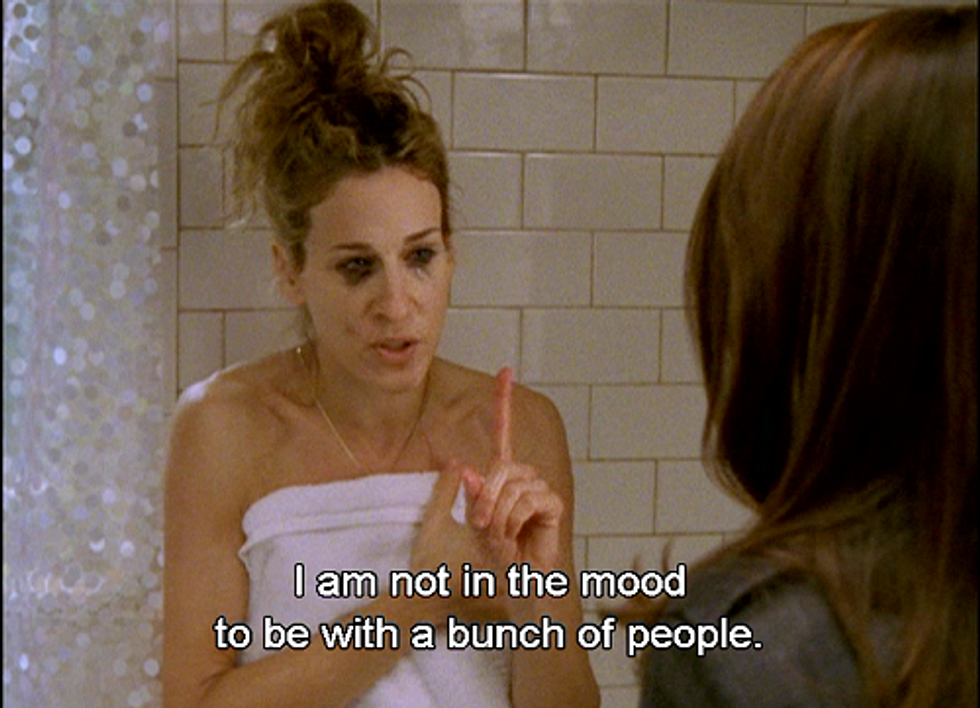 Trust me, nobody that is single wants to be on campus on Valentine's Day. Seeing couples kissing in the union or girls bringing heart shaped Chick-fil-A nugget boxes to class.

2. When people start telling you 'Don't be bitter"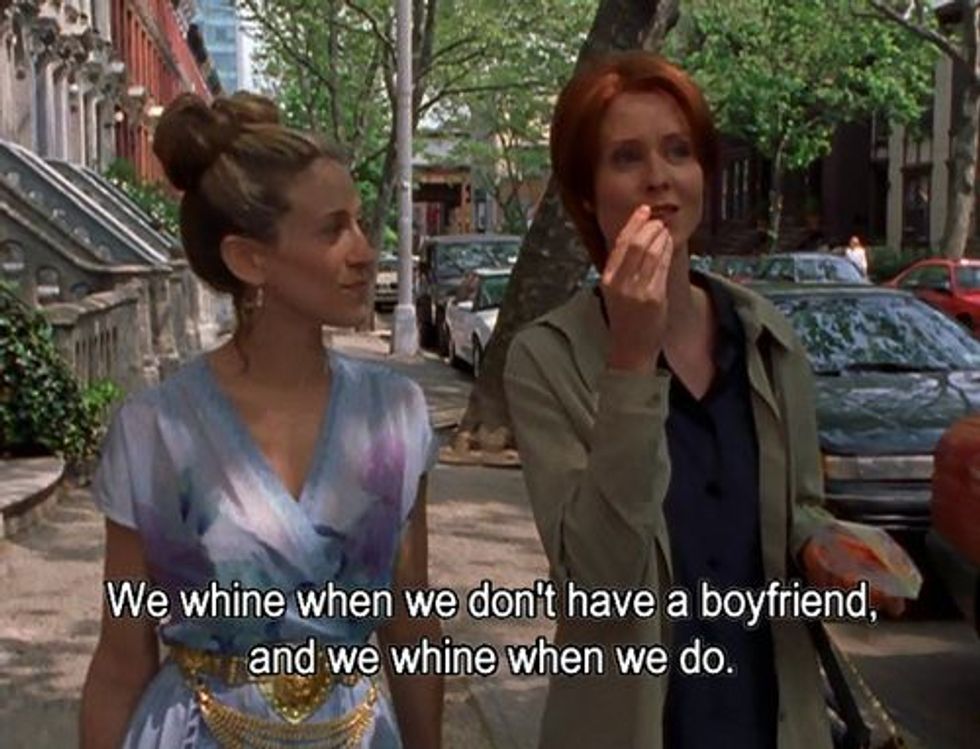 If anything bothers me the most it is my friends that are in relationships telling me not to be "bitter". I am happy for you and your significant other, but I am also single on a holiday revolved around love and romance. All the romance I am getting today is when Chick-fil-A gives me a carnation with my nuggets.
3. When your ex-boyfriends start coming out the woodworks to text or Snapchat you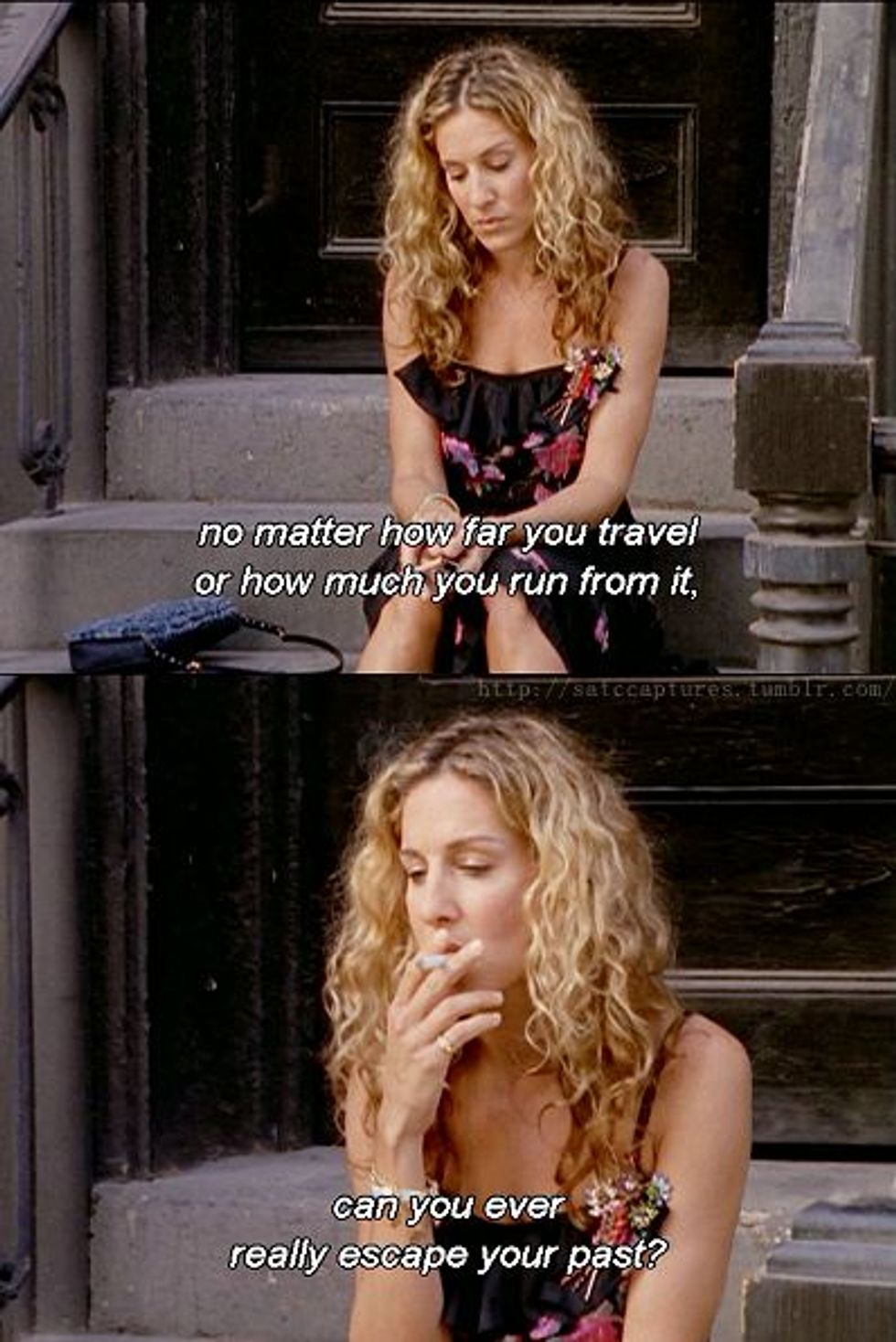 Why, why, why? The only Snapchats I wanna get on Valentine's is Snapchat telling me Happy Valentine's Day and my friends sending me their daily nonsense. Ex-Boyfriends are like some Christians they only wanna come around on Easter, Thanksgiving, and Christmas.
4. Seeing all of the Valentine's Day engagements
As if we didn't see enough Christmas engagements. Now before you think I actually am bitter I love an engagement, but I am one that is not a fan of holiday engagements. When did flowers and a nice necklace go out of style?

5. Finally getting together with your girlfriends after the long day you've had.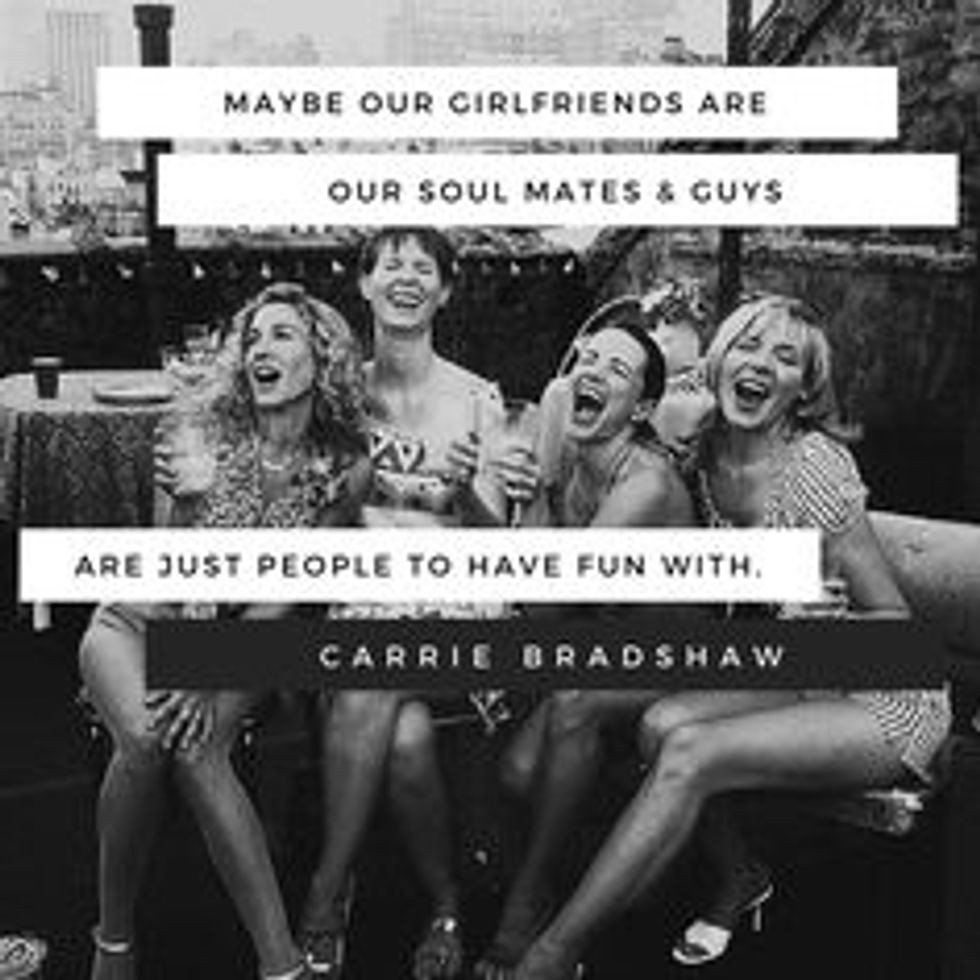 Praise the Lord! You have almost made it through the day. There is nothing better than getting together with your girlfriends and having a nice glass of wine to pair with your daily gossip. In the past four years, I have had many heartbreaks and mistakes in my life and my friends have ALWAYS been there to pick me back up.

6. And, at the end of the day, end it with someone/something close to your heart.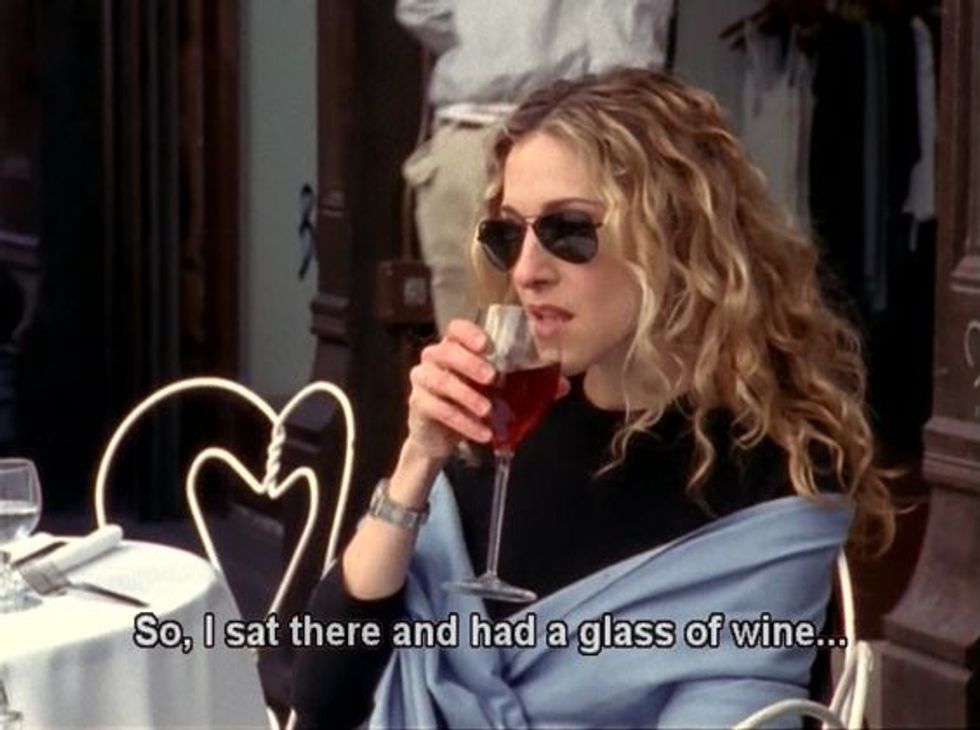 If Carrie Bradshaw has taught me anything it is that men come and go, but your girlfriends and a good cosmopolitan (or glass of wine) are here to stay. So cheers! Here's to another great Valentine's Day.

"Single and fabulous, exclamation point" - Carrie Bradshaw