Everyone knows that Knoxville is a hub for people who love the outdoors and physical activities. With the Smokies right in their backdoor, Knoxvillians have the perfect backdrop for walking, biking, swimming, and boating and a backyard destination for hiking. And, who could forget the gorgeous Tennessee River that runs through the city and leads the way for boaters and walking paths all through the area? If you love the outdoors, you will love Knoxville, and you will love The Bluffs.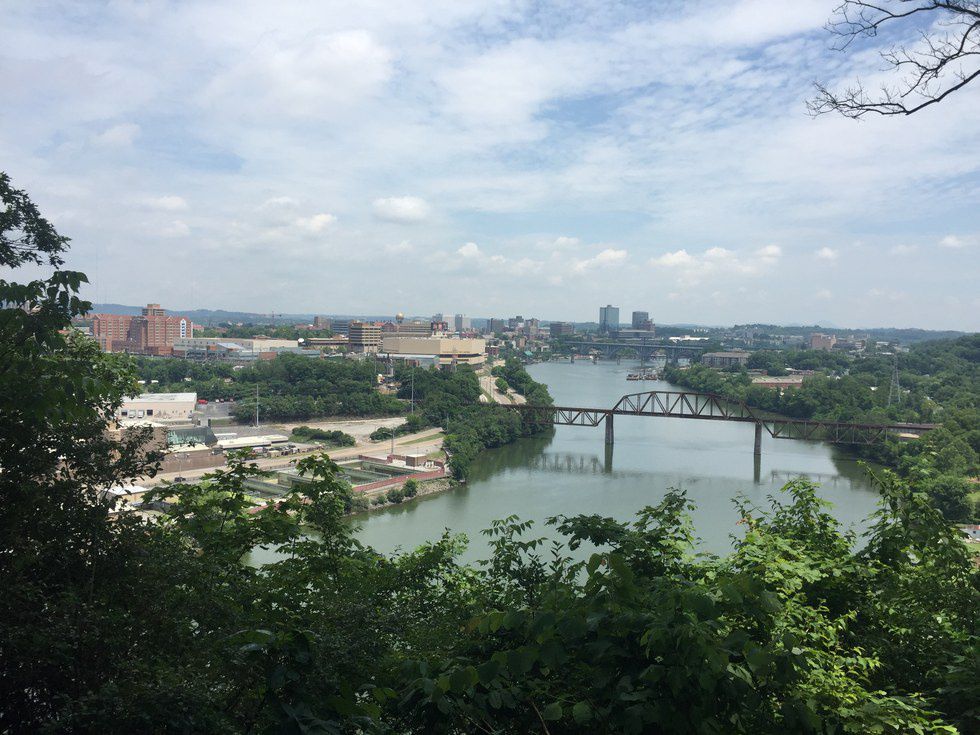 The Bluffs are located right off of Cherokee Trail right past The Woodlands Apartment Complex, in Knoxville Tennessee. Students who live in the nearby apartments frequent the walking trails and the bluffs themselves, but plenty of locals come to enjoy the area, too. So what's all the fuss about?
Well, it's not for the parking. While there is plenty of space, the terrain of the parking lot is... rough. However, once you get parked, get ready for the good stuff.
As soon as you leave your car, you'll start out on a nice, wide walking path in the woods.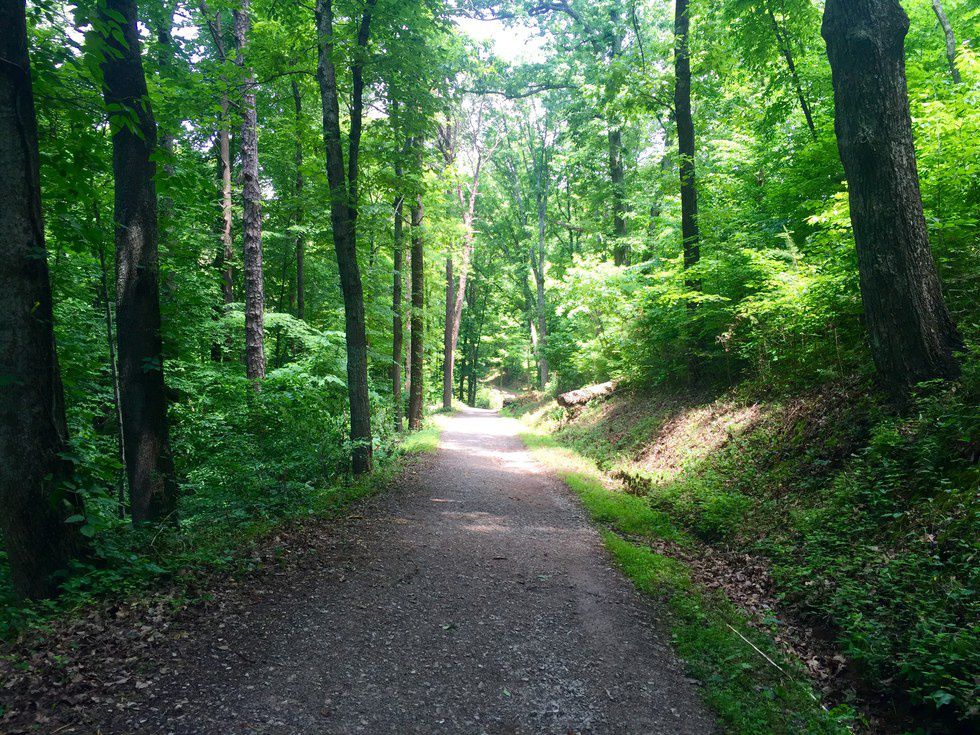 As you walk along, you're likely to encounter wildlife, both human and non. ;)
There are several walking trails that lead through the woods, down to the river, and out to the actual bluffs. In fact, one trail is actually a shortcut to the bluffs. Stay straight past the first opportunity to split right. Then, take the next trail that veers off to the right, and you'll be overlooking the river in minutes.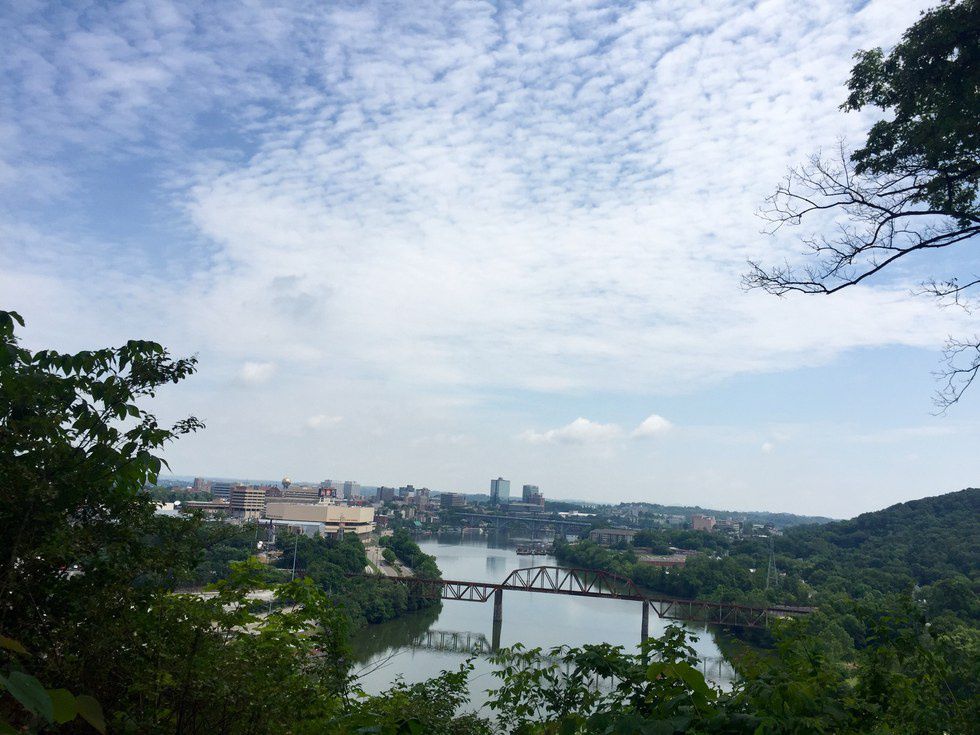 Not a bad view, huh?
From these bluffs, you can see the Tennessee River, Thompson Boling Arena, the Sunsphere, the Smoky Mountains, Henley Bridge, a little bit of Neyland Stadium, and most of the University of Tennessee's campus!
So grab your friends, dogs, Enos, some snacks, and maybe a cold drink, and go enjoy Knoxville's hidden gem!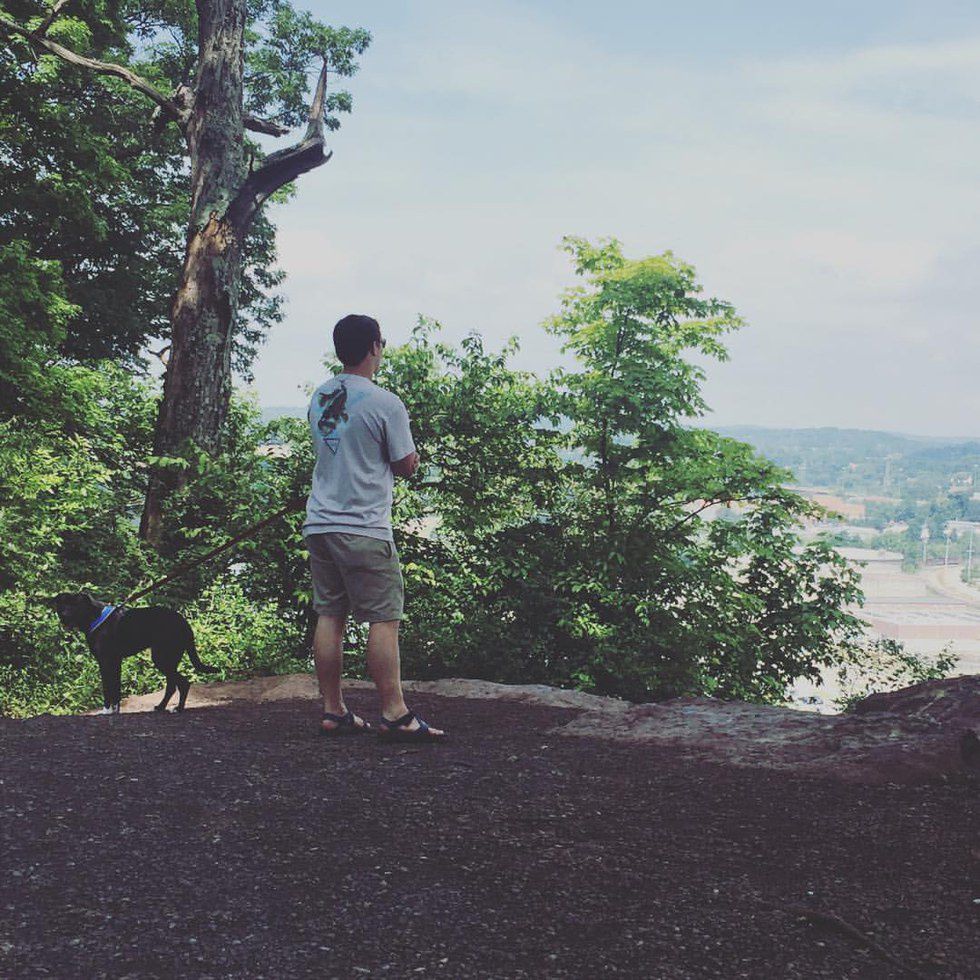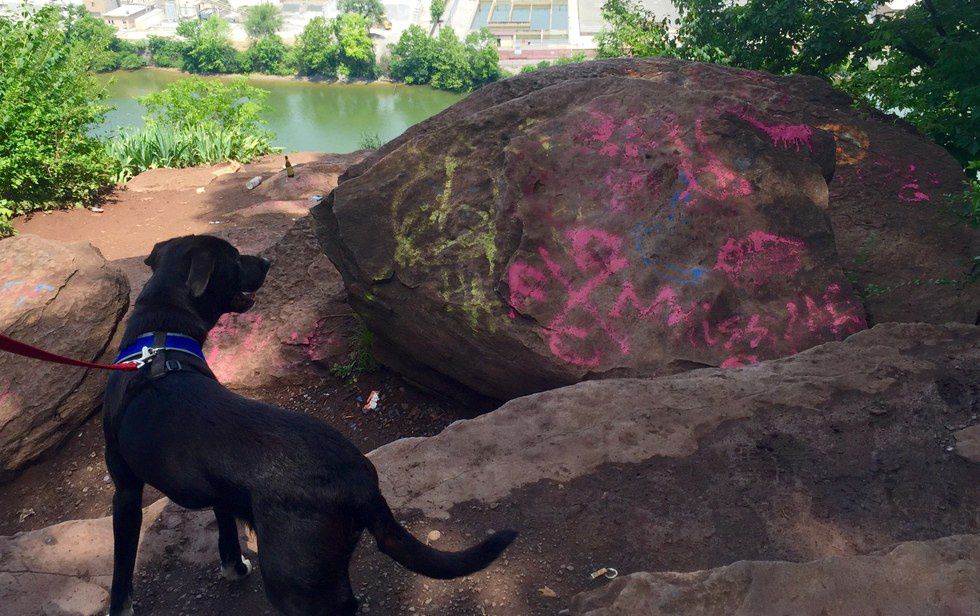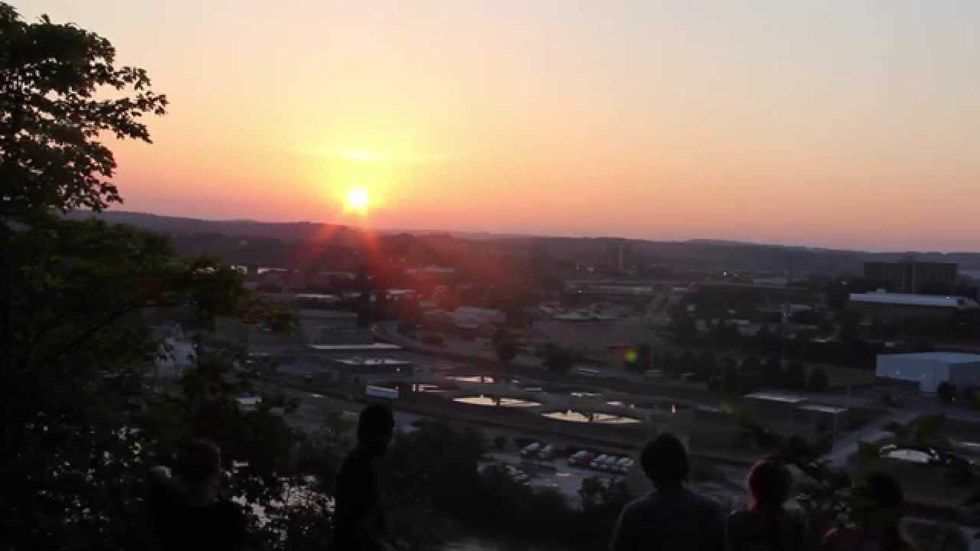 Where will you path lead you?