With the turn of spring and slow transition to the summer, it is normal for the weather to be a bit bipolar. Just last week, Maryland experienced summer like weather where many were wearing outfits that entailed that they were ready for the sun. However, mother nature is playing her tricks again. This week's forecast has made me regret putting away my UGG boots and once again, I have postponed putting away all of my sweaters and jackets. Many folks are being affected by these spontaneous weather changes. You know what that means: sinus headaches, watery eye, and increased amounts of sniffling. Here are some tips and tricks that will help everyone survive bipolar weather while looking and feeling great.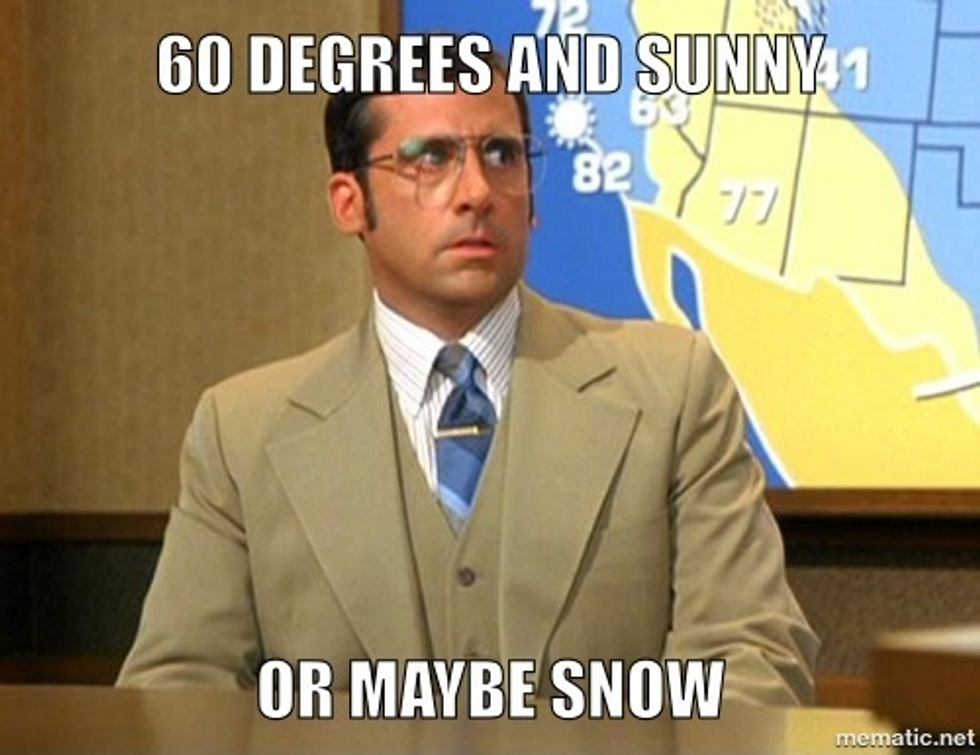 Know what allergens trigger your allergies to flare up.
Take allergy medications early in order to prevent any possible flare ups.
Check the weather daily and dress as needed.
Prepare yourself by keeping a scarf or beanie at hand. Layer clothing in case the weather may change sporadically in the middle of the day (ie. Cold mornings and hot afternoons).
Stay inside during midday to the afternoon in order to avoid high levels of pollen.
Take showers or wash hands and face after being outside for a period of time.
Try to get a good night of sleep. Often allergies get in the way of getting your good snooze every night.
Be aware of the quality of air in your house and your car. Invest in a good humidifier if needed and keep the windows closed in order to avoid pollen infestation in your home.