The world we live in grows more secular by the day. Surprisingly, the Bible offers some timeless wisdom for dealing with anxiety that remains relevant even in today's fast-paced, technology-driven world. By examining the verses from Matthew, we try to uncover valuable lessons to help the younger generation better understand and manage anxiety.
---
Lesson 1: Focus on the Present

Matthew 6:34 reads, "
Therefore do not worry about tomorrow, for tomorrow will worry about itself. Each day has enough trouble of its own.
" This verse encourages us to stay present and avoid getting caught up in future concerns. Students can benefit from practicing mindfulness and concentrating on the here and now, which can reduce anxiety and improve mental well-being.
Lesson 2: Recognize the Beauty and Value in Simplicity
In Matthew 6:28-29, Jesus draws attention to the simplicity of nature, highlighting how the lilies of the field grow without worrying. This verse suggests that there is beauty and value in simplicity. As young people, we are overwhelmed by the complexities of modern life, embracing simplicity can provide a sense of peace and tranquility, reducing anxiety and stress.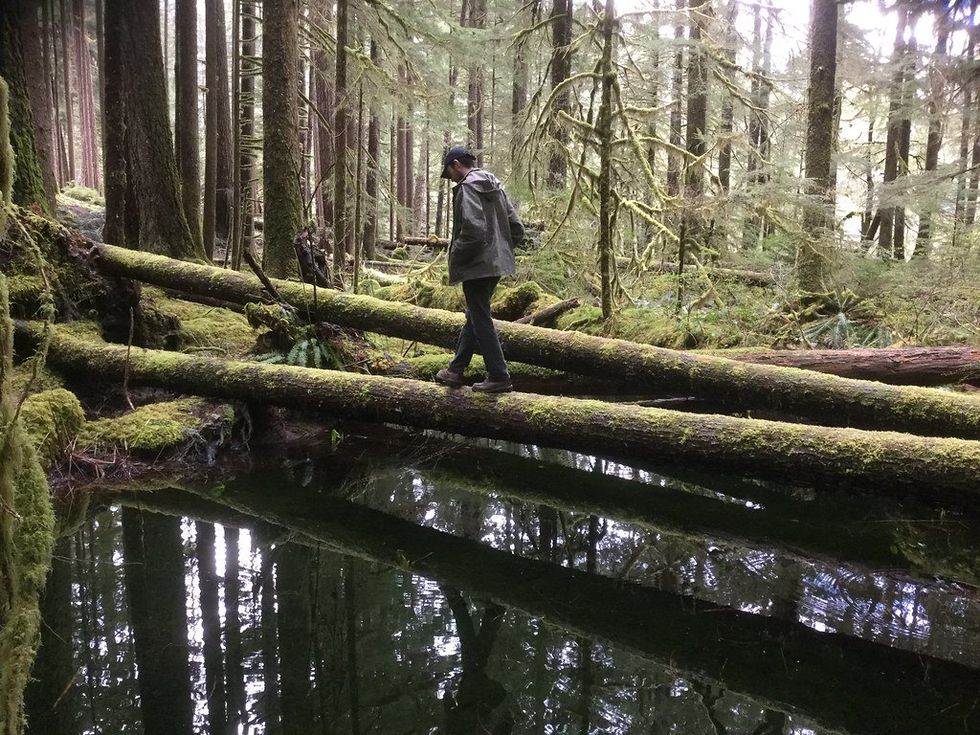 Walking across a log in the forest, Olympic National Fores… | Flickrwww.flickr.com
Lesson 3: Prioritize what truly matters
Matthew 6:33 states, "But seek first his kingdom and his righteousness, and all these things will be given to you as well." This verse teaches us to prioritize our values and focus on what is truly important - spirituality and righteousness leading the way. Identifying our core values and focusing on them, which can lead to a greater sense of purpose and reduced anxiety.