With similar features now on Instagram, many would think Snapchat is dying, but the filters have breathed life back into Snapchat. With changing filters almost every day, it's always a treat to try out the newest sponsored or strangest random filter, but you know you've always got your trusted few (dog, flower crown, and deer face) to make you look cute in any circumstance.
First, here are the worst filters:
Rabid Rabbit: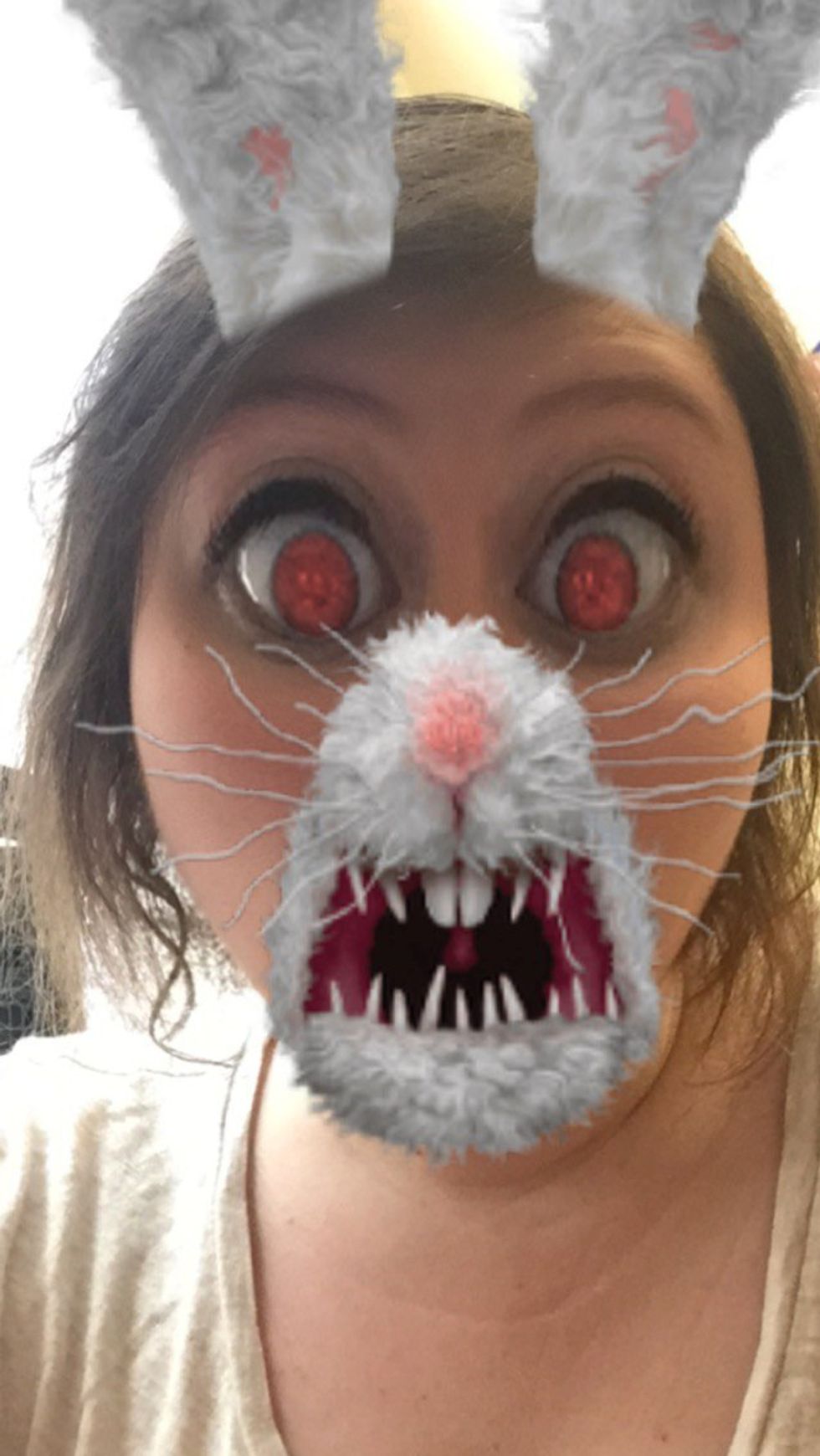 You think it's a cute little bunny, and then WHAM! You open your mouth and it turns evil. It covers half your face so no one can even see how cute you are.
The "Way too much Makeup":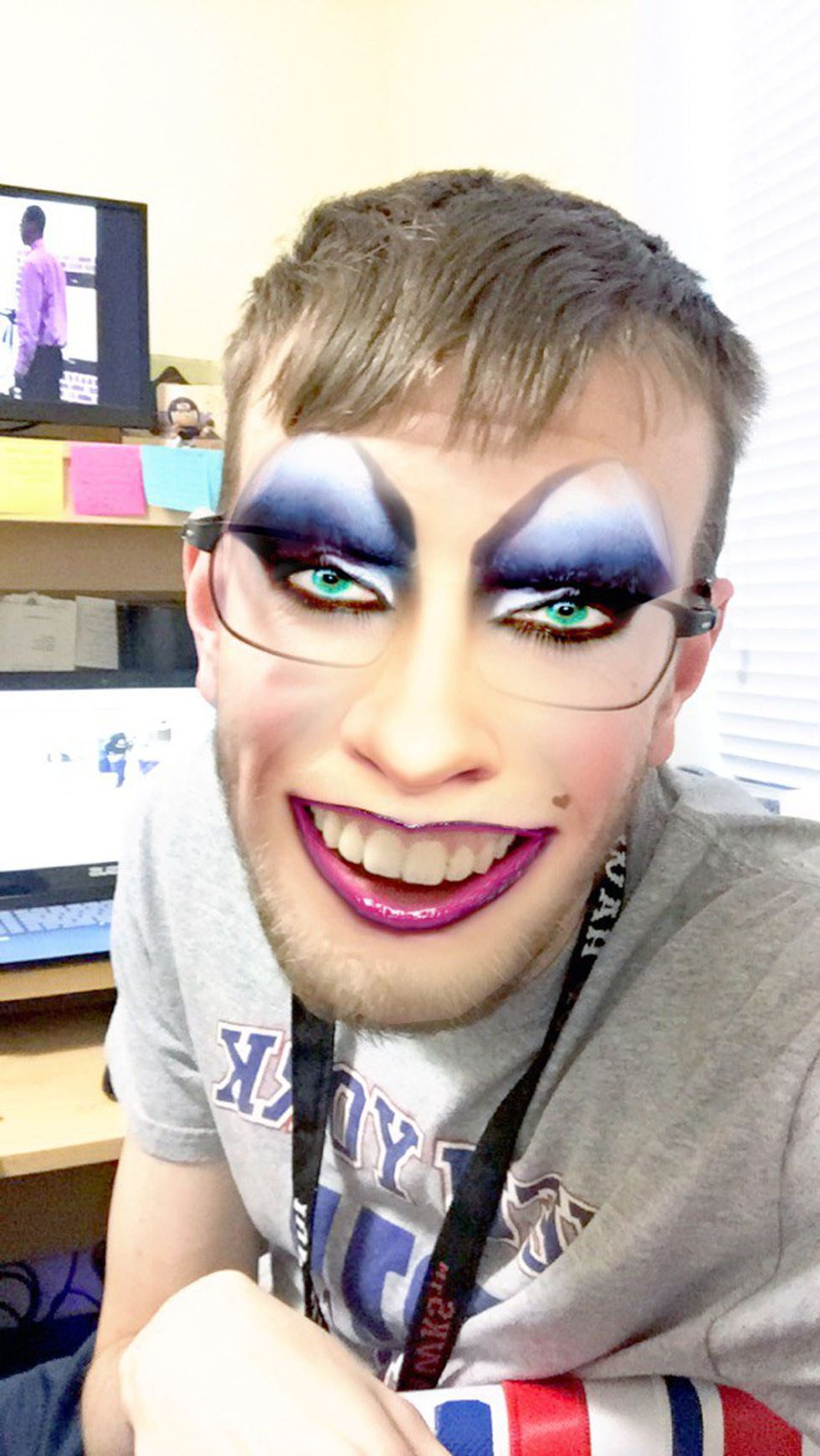 Don't get me wrong, some of the filters that put makeup on you, so even if you need to look good but don't have time, are nice, but this is way too much. No one needs this much.
The Crying Zombie: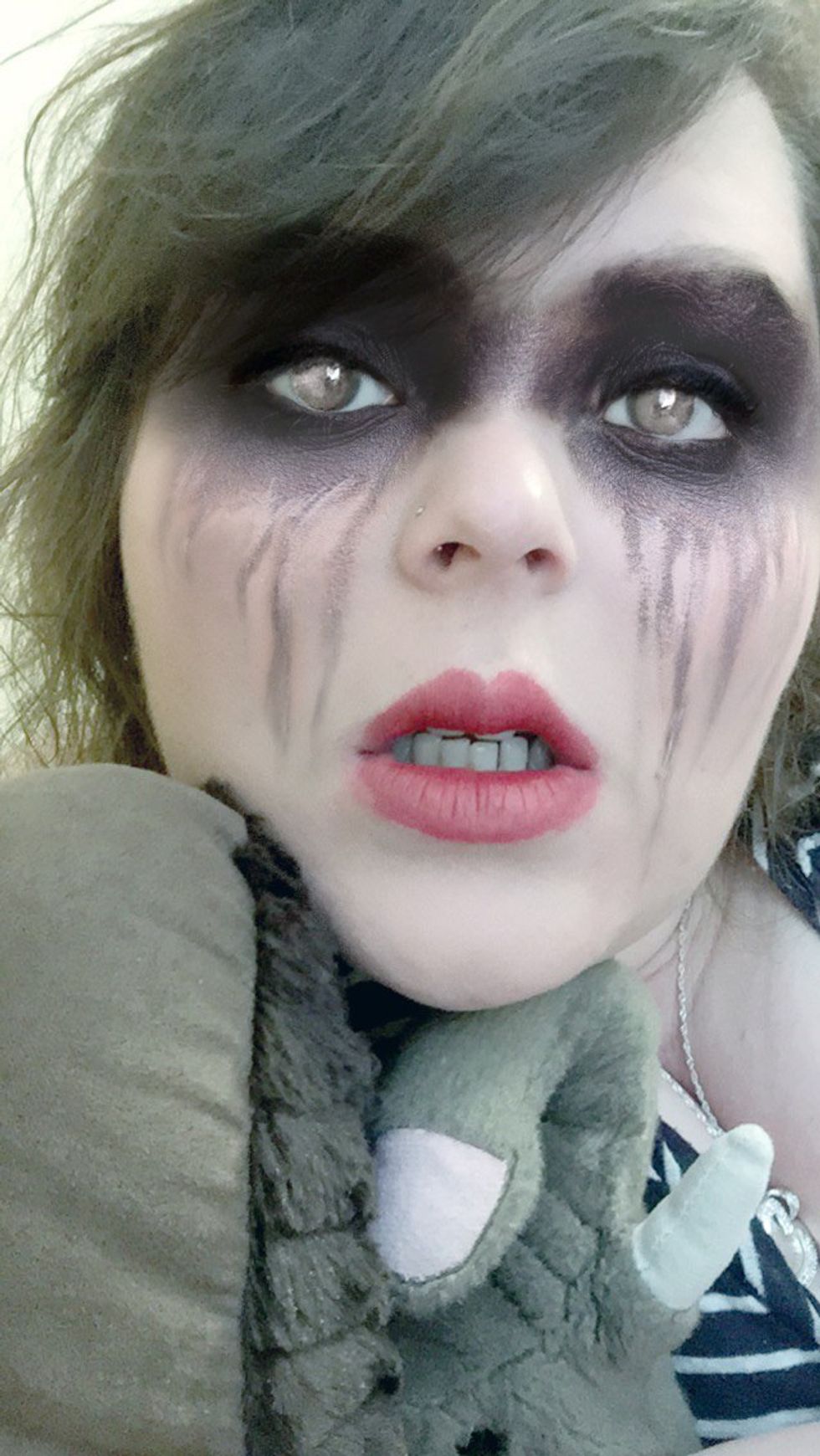 The lipstick on this filter is on point, but the eyes? Maybe around Halloween, this would be nice, but it's a little too messy for me.
The Reptile: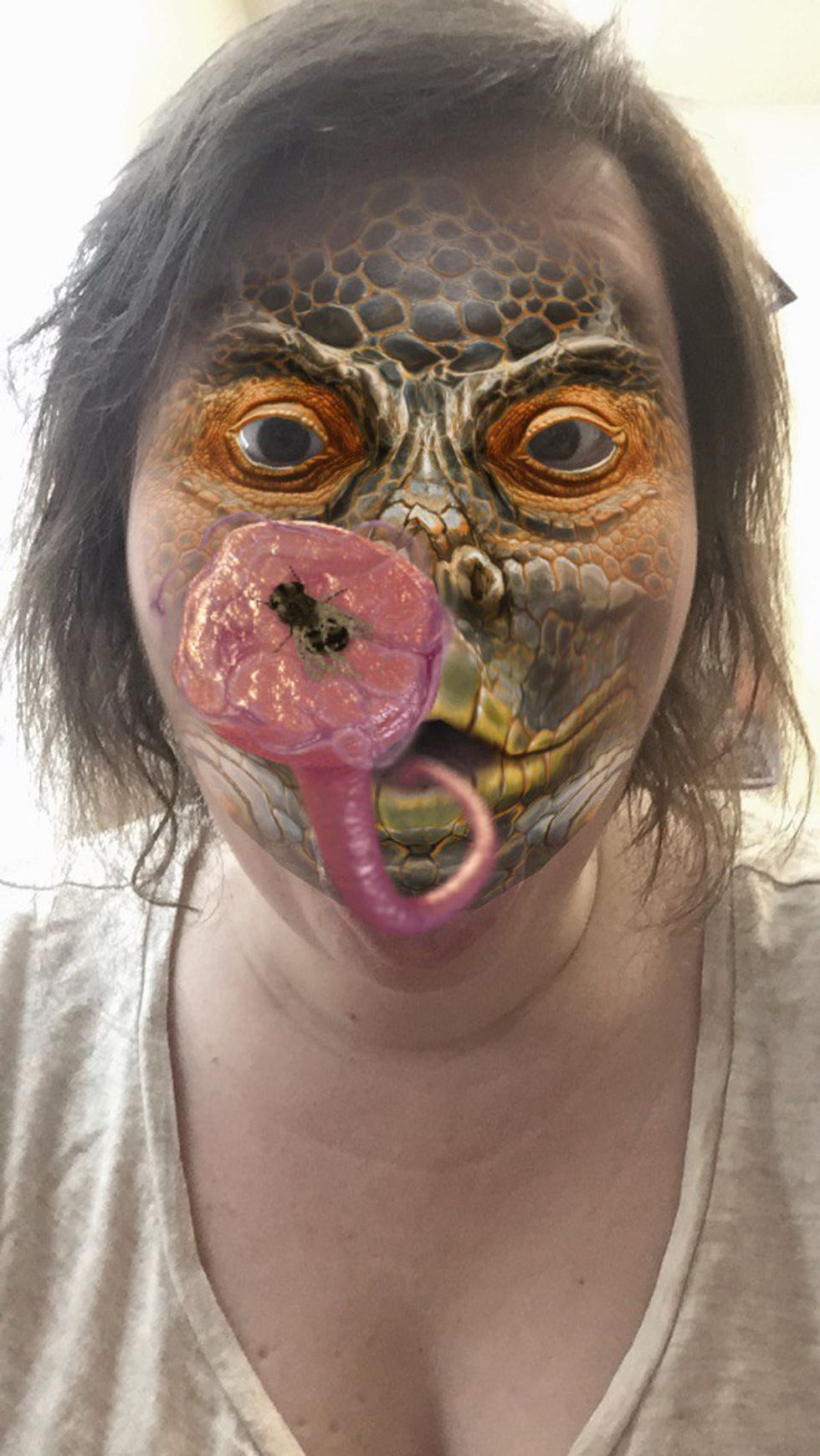 This covers your entire face and isn't even cute. And killing a fly with your tongue? Gross.
The Cartoon Old Lady: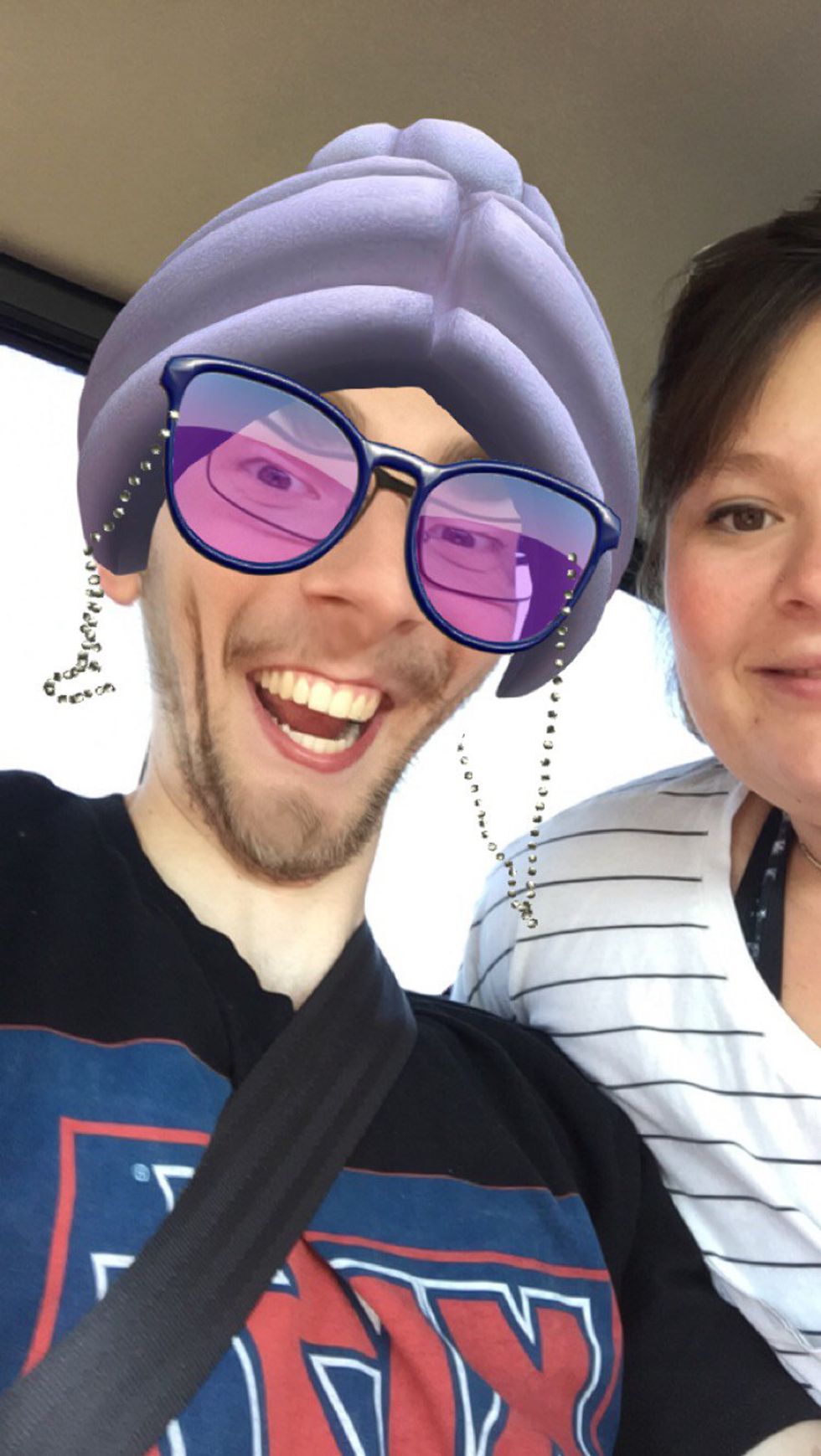 Why is this even a thing?
The "Mouth as Eyes":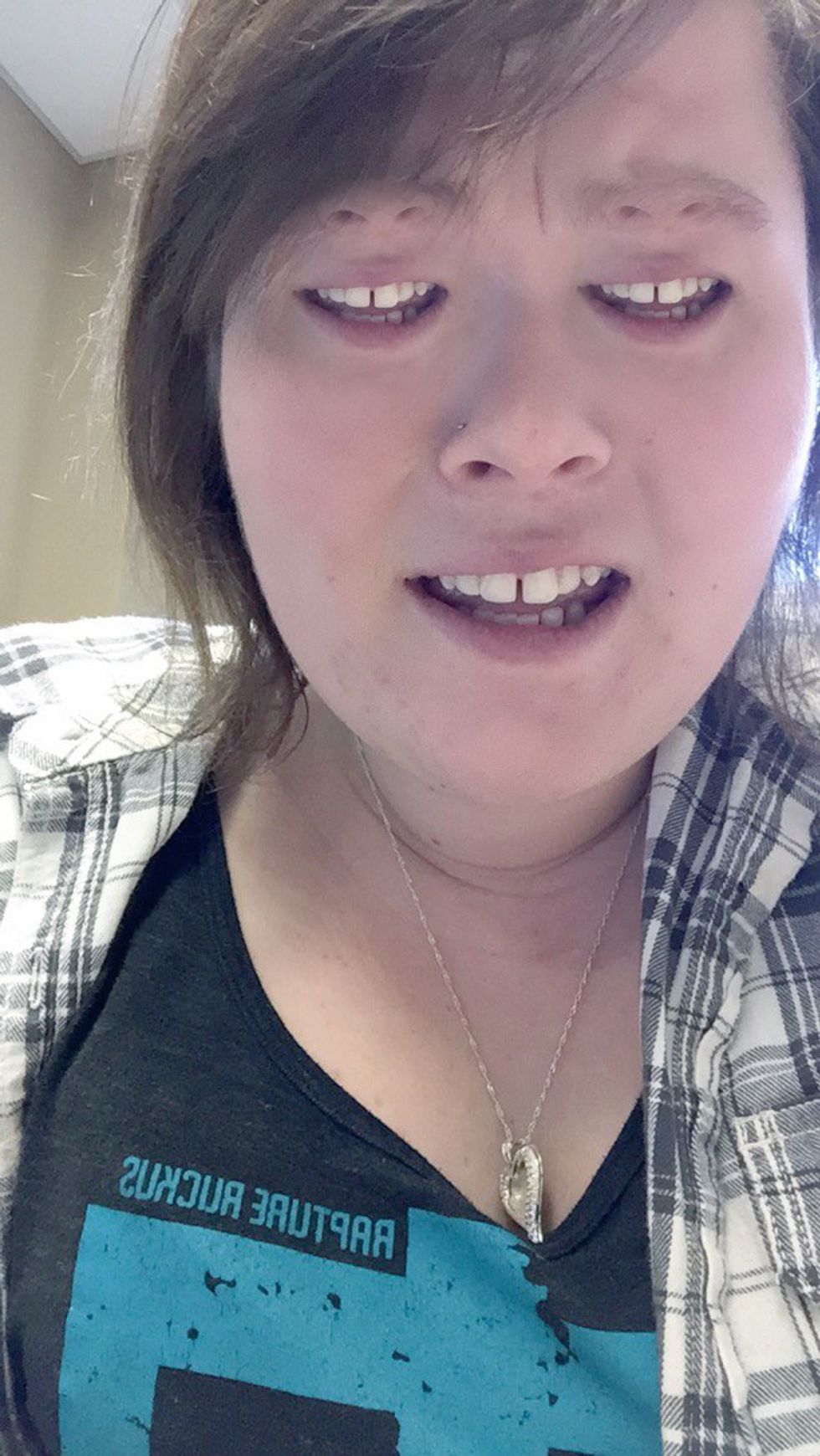 Cue Donald Trump on this one. If you don't know what I mean, picture Donald Trump using this filter. You'll never know the difference.
The Llama: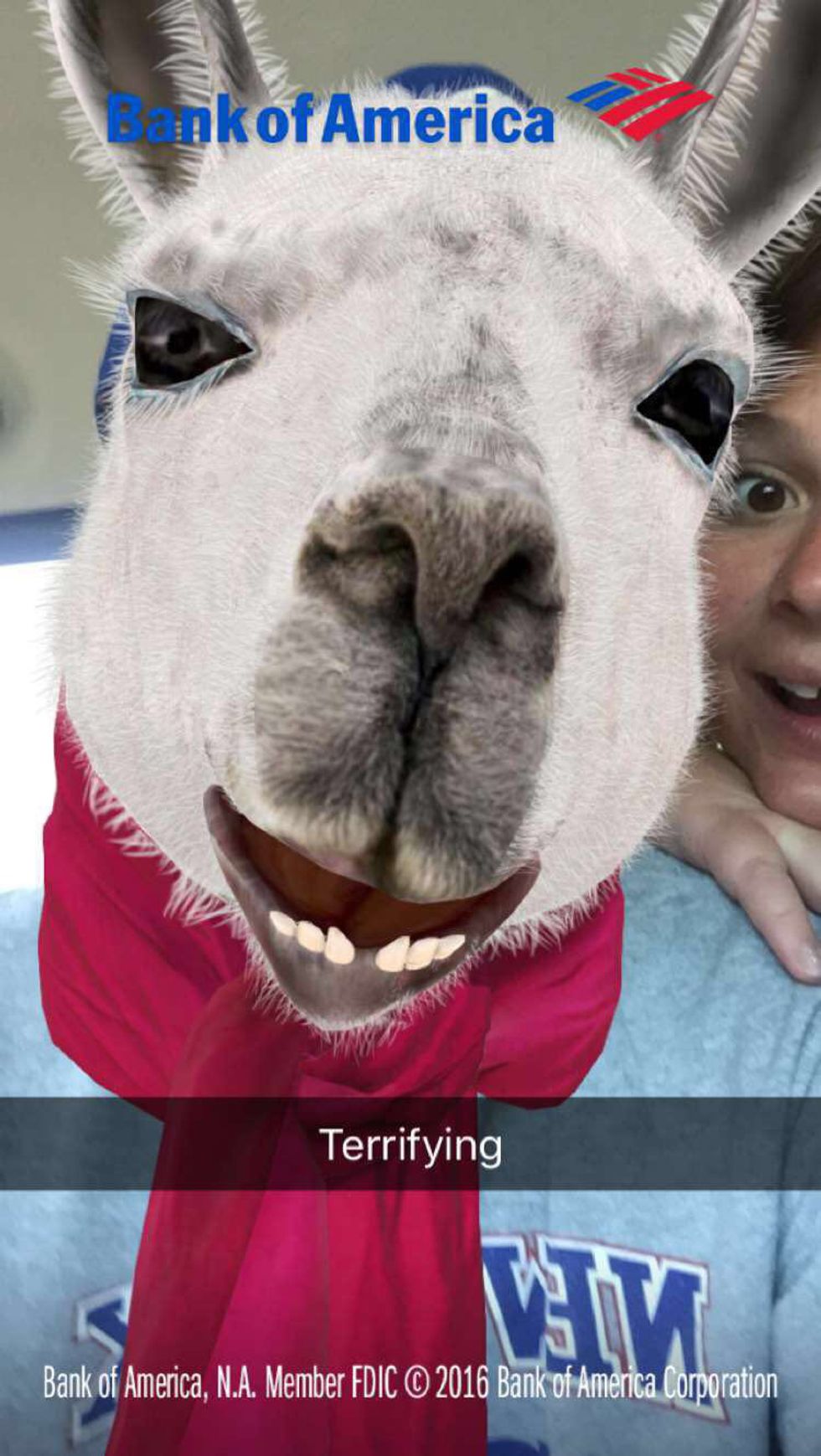 This is another one that screams, "Why?" You can't even see your face. You might as well just send a picture of a llama.
The Ash Evil Dead Zombie: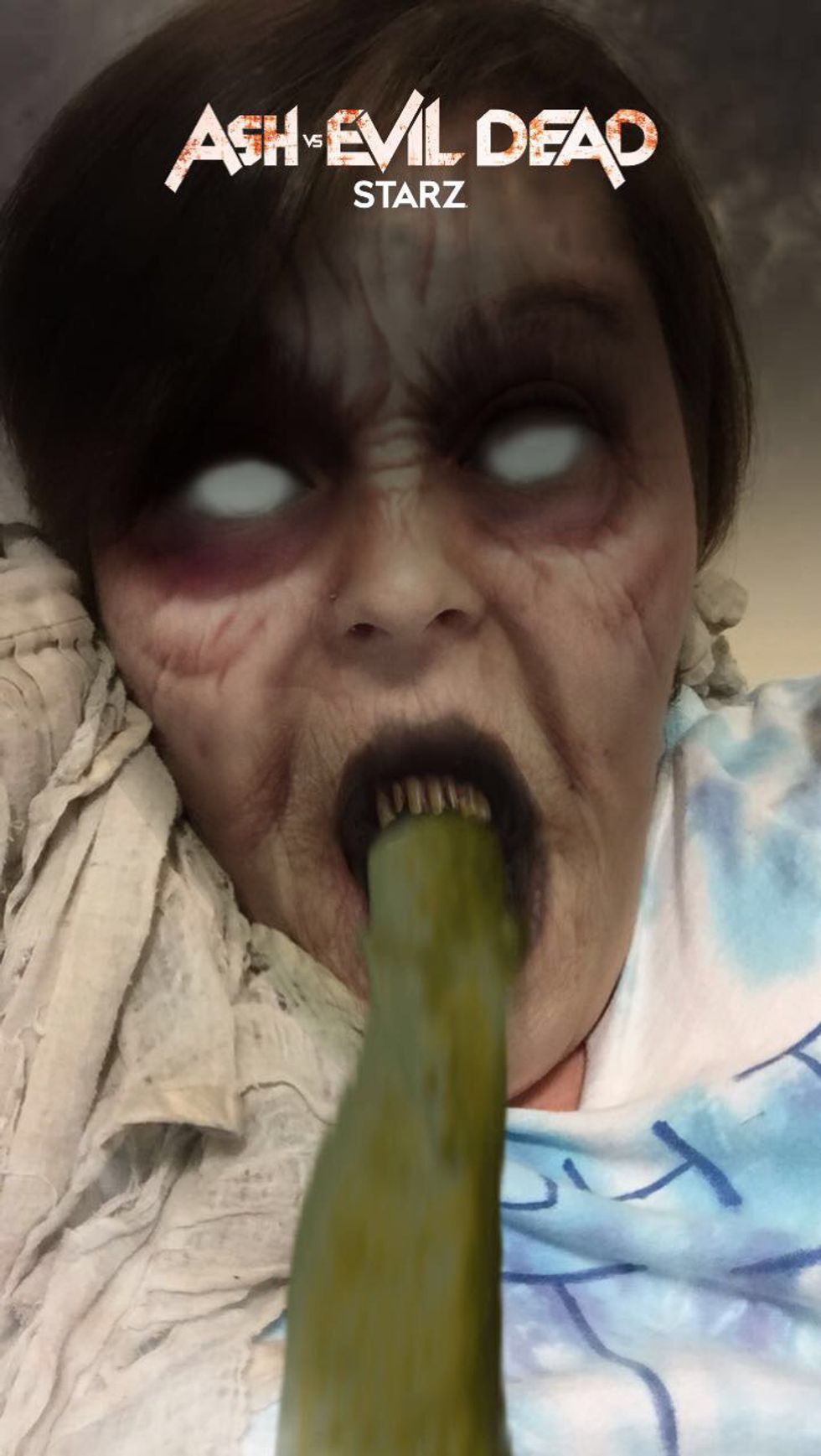 I understand this zombie craze is popular right now, but this filter is just gross. I don't want to be puking. It's not cute on any level.
The Dog Face: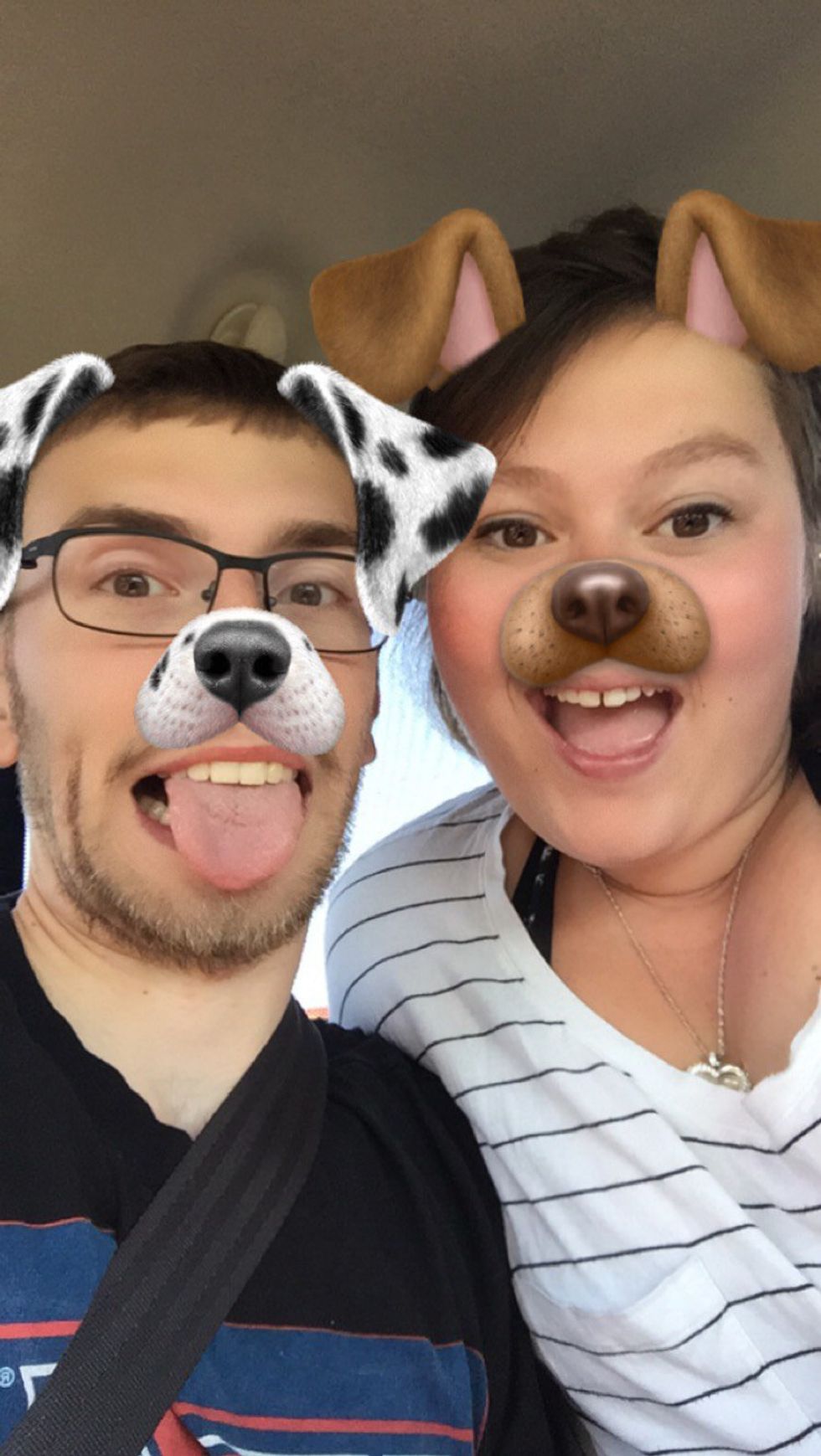 This filter is cute with two people but is way overdone. We need to stop using this now.
Now, on to the best:
The "Changes the Lighting to Clear all Blemishes":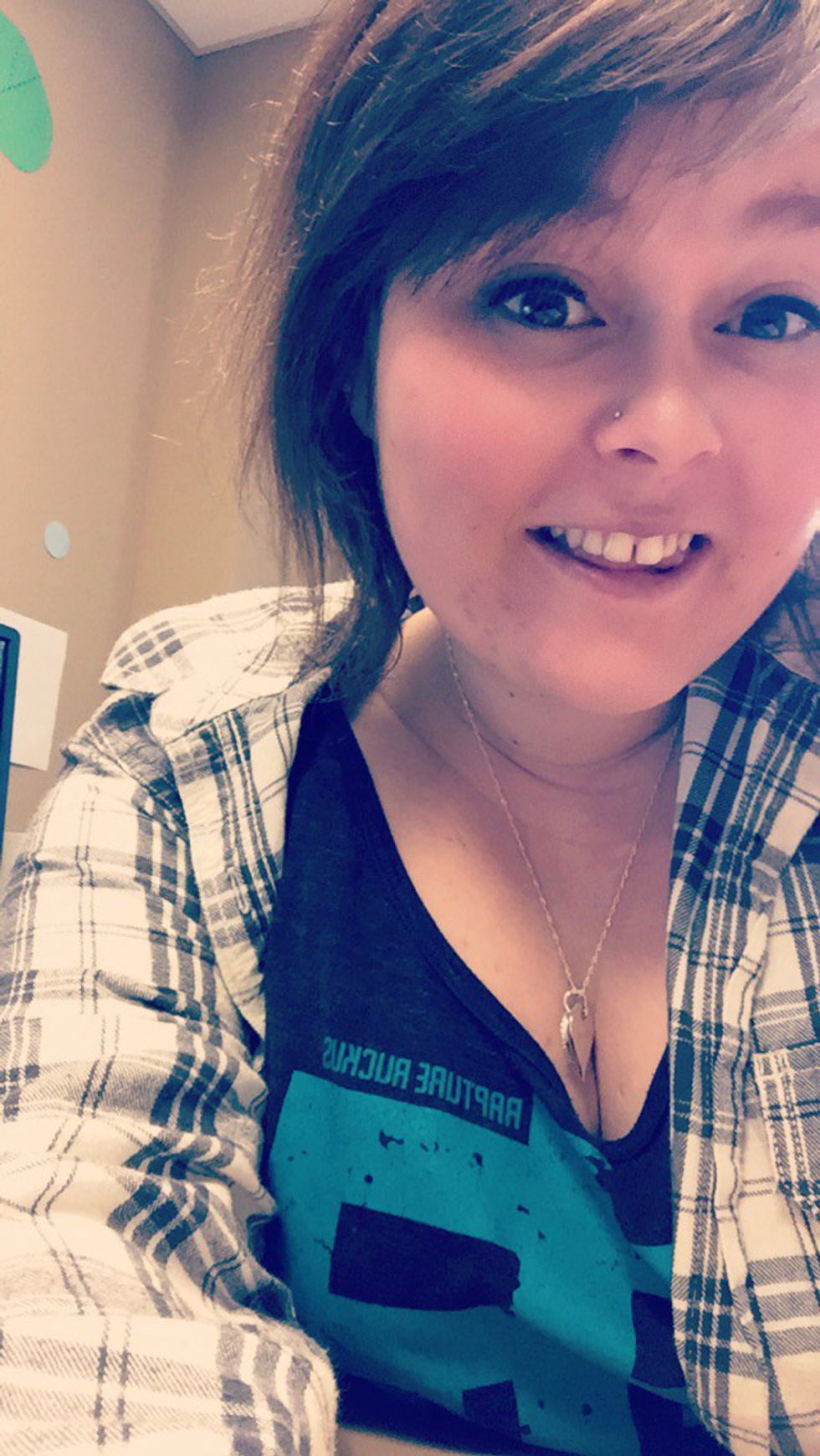 This is my go-to filter when I need a pick-me-up. It clears all my blemishes and makes me look cute. I would always recommend this one.
The Pink Flower Crown: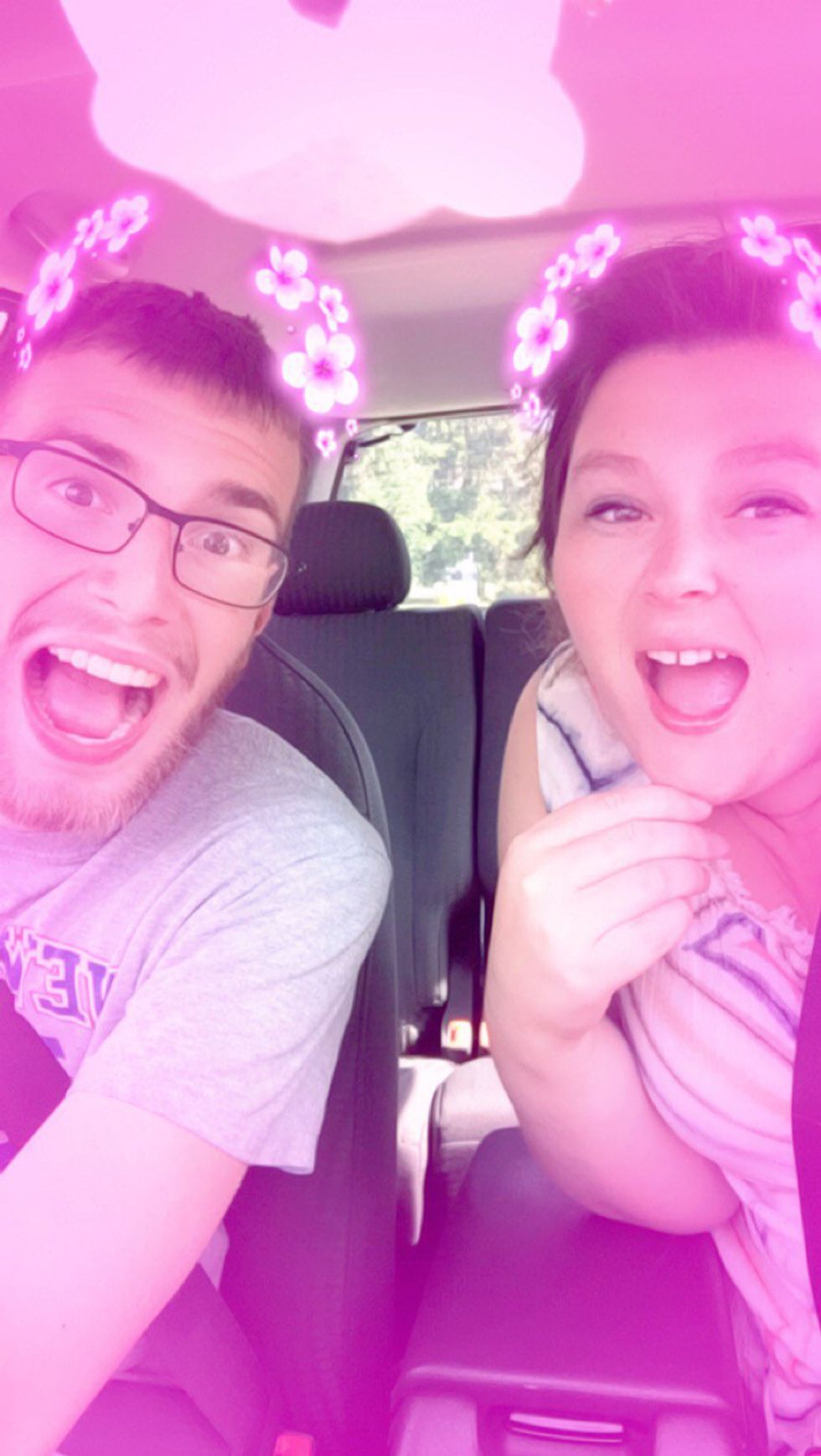 I love when filters are compatible with two people. It's super cute and makes anyone look good.
The Old Person: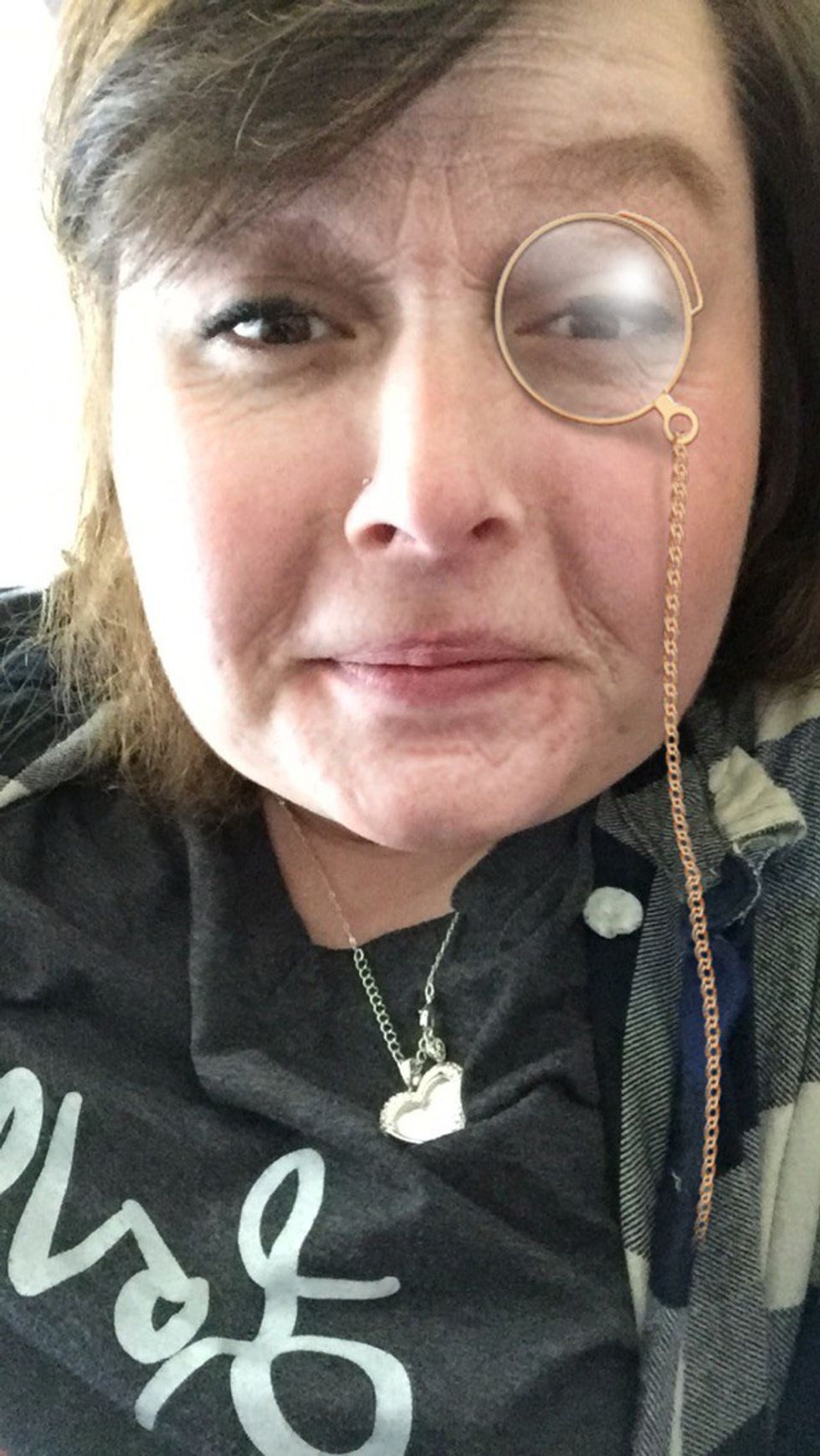 This filter does a great job of showing you what you'll look like when you're old. It's interesting and unique.
The Indie Sunglasses: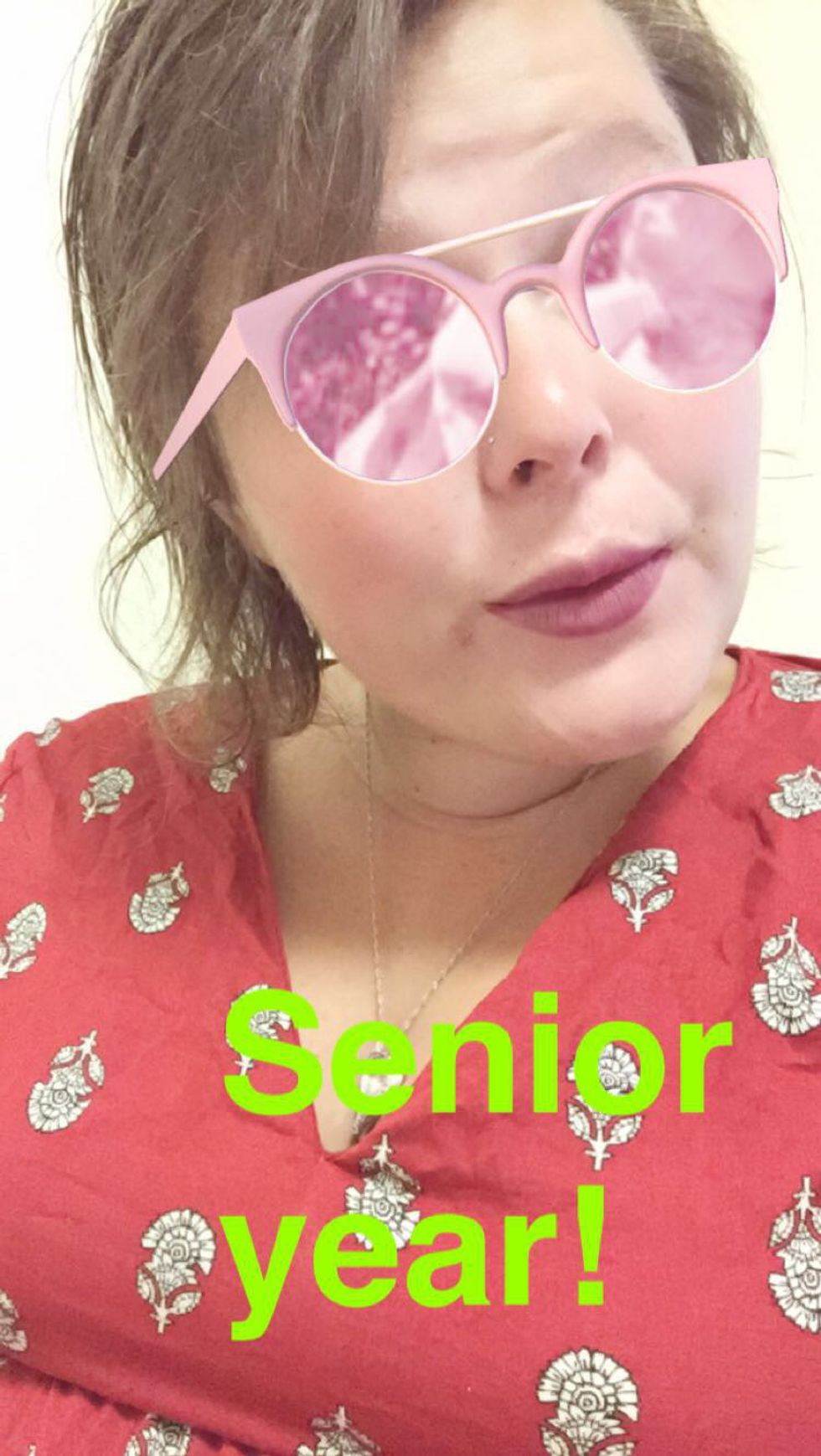 This filter even comes with music if you want to use video. The lipstick is really cute too.
The Neon Tribal: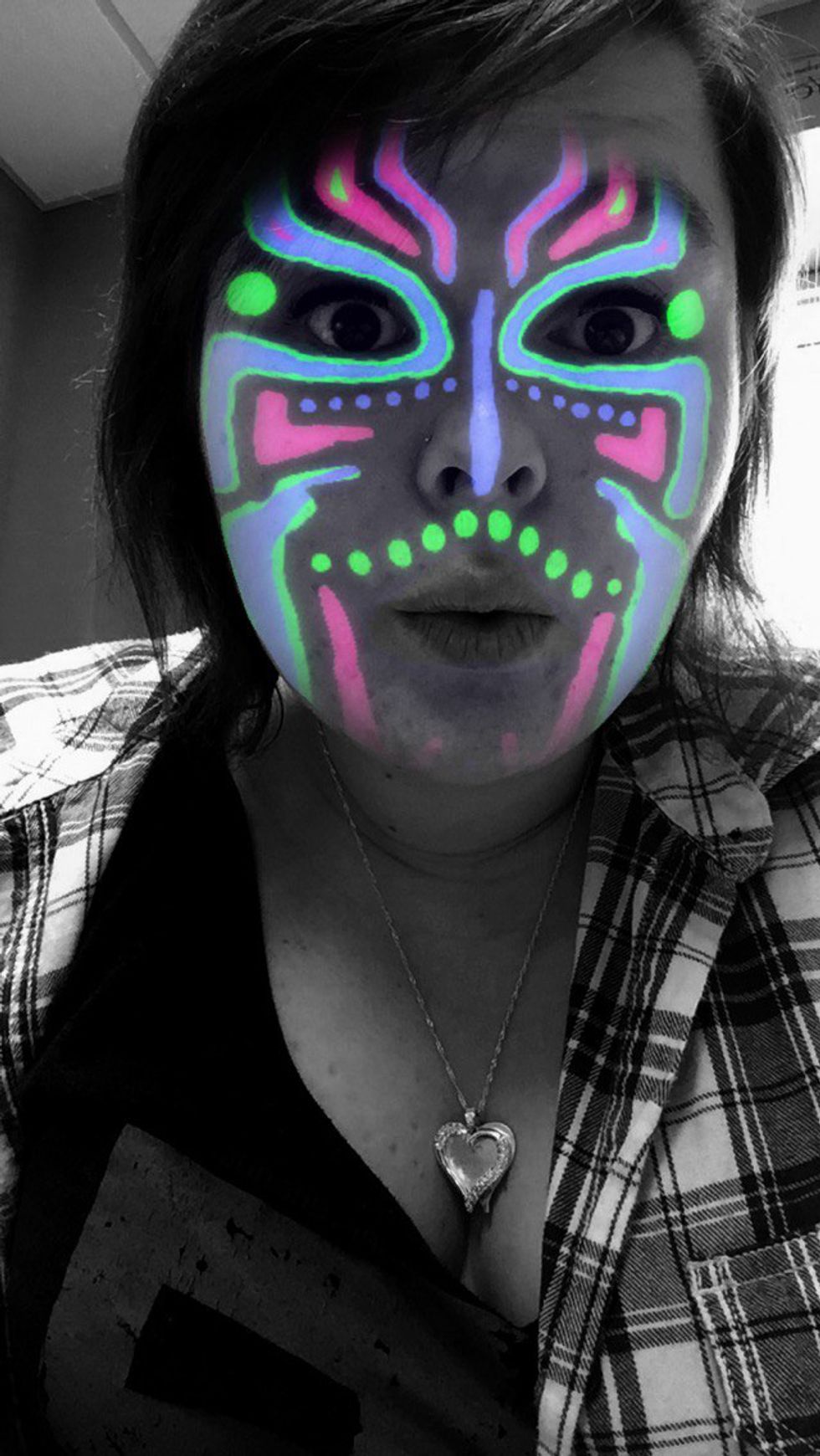 This one is cute for the club when you're dancing. The patterns on the face change with the music and everyone can still see your beautiful face.
The Koala and Panda: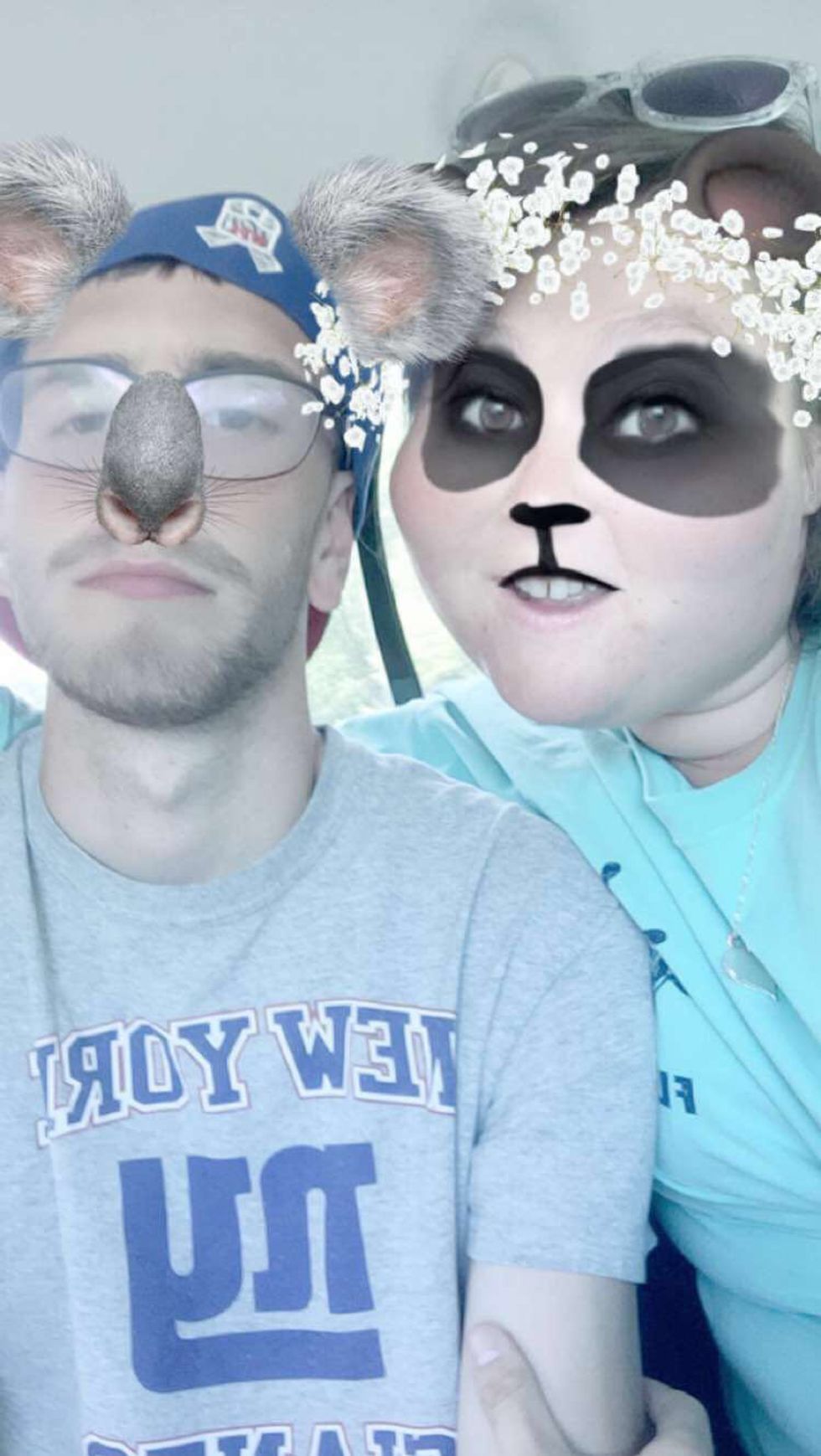 This one is cute with two people. Who doesn't want to be a fuzzy little animal?
The Big Purple Lips: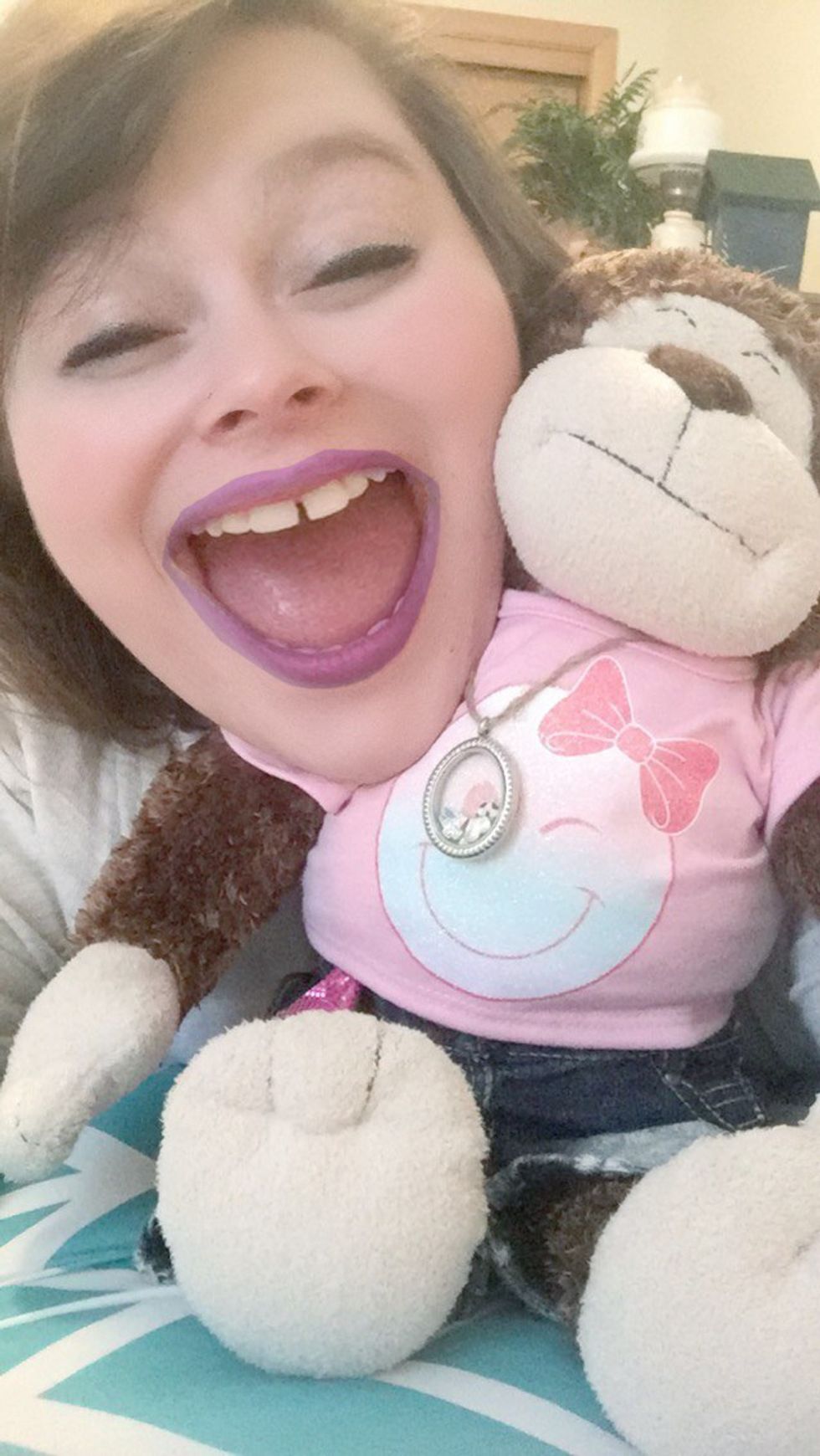 I have a big mouth, and that's no secret. Why not accentuate that with some bright purple lipstick?
The Toast Face: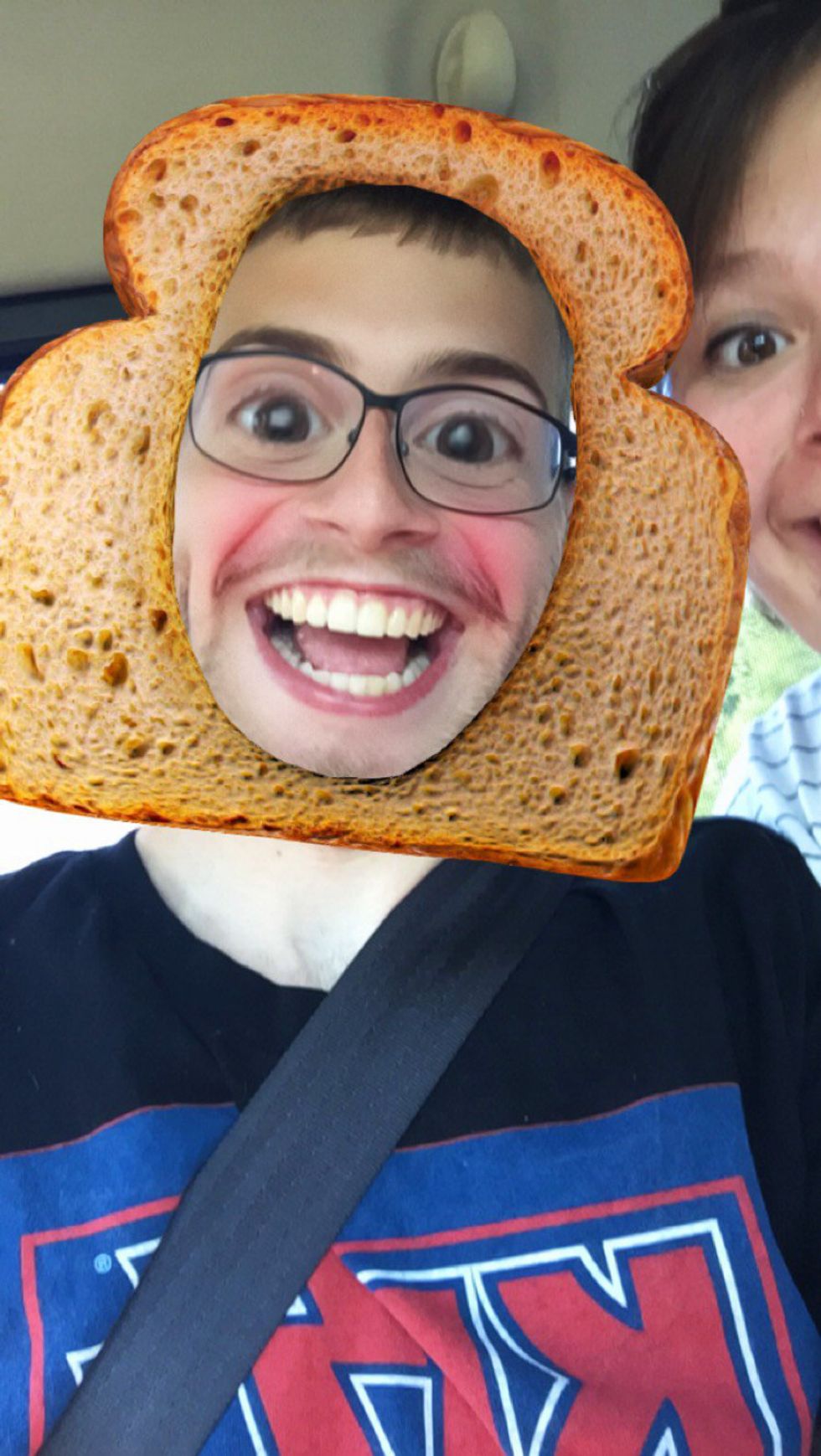 This filter is great. Not really sure why. It just is.
The Flower Crown: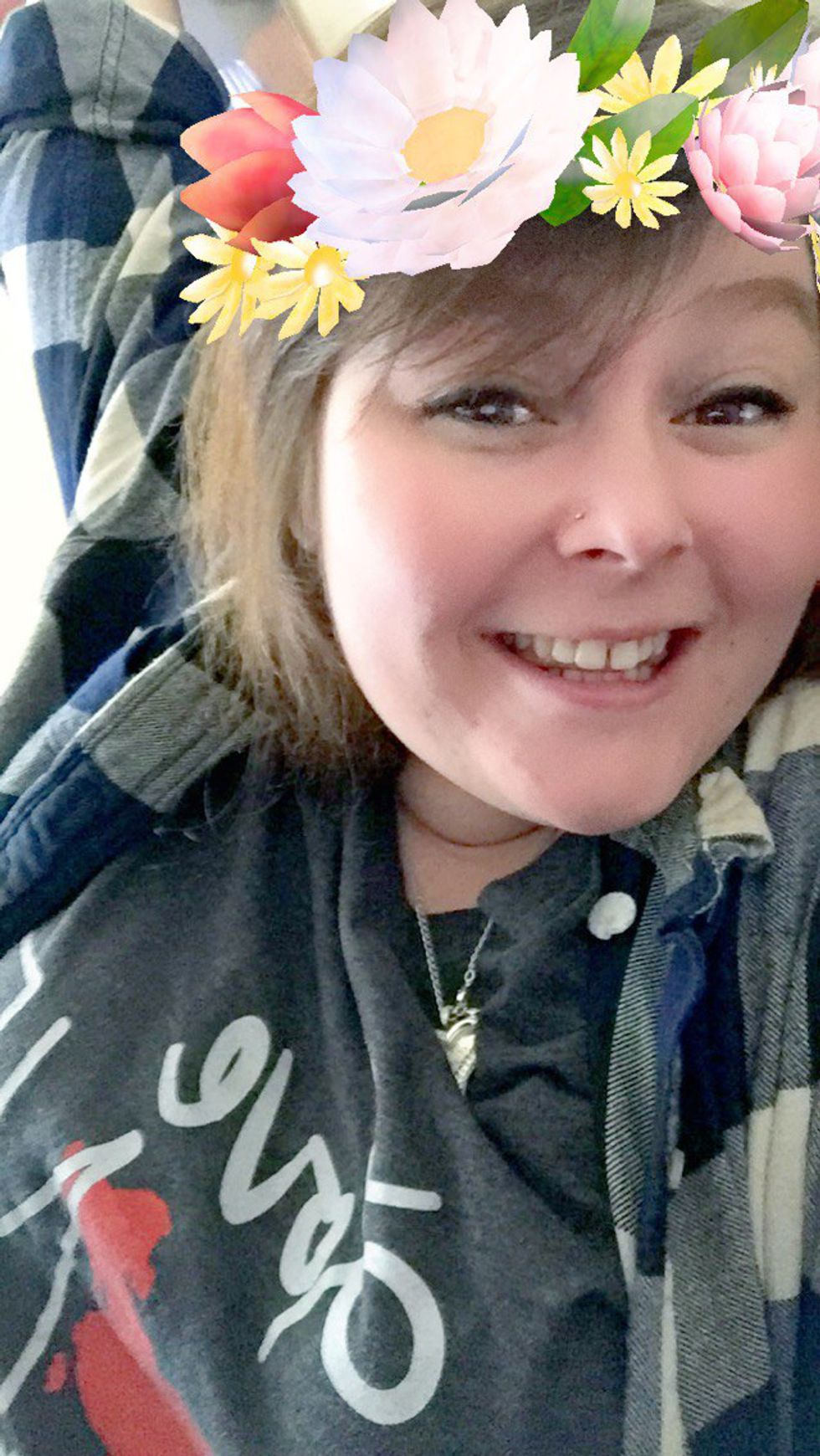 This is a go-to for me. It is a super cute hippie flower crown, perfect to feel like you're going to Coachella, and it has a filter to cover up your blemishes. Perfection.
Lastly, the "Not sure which category to put it in" filters:
The Face Swap: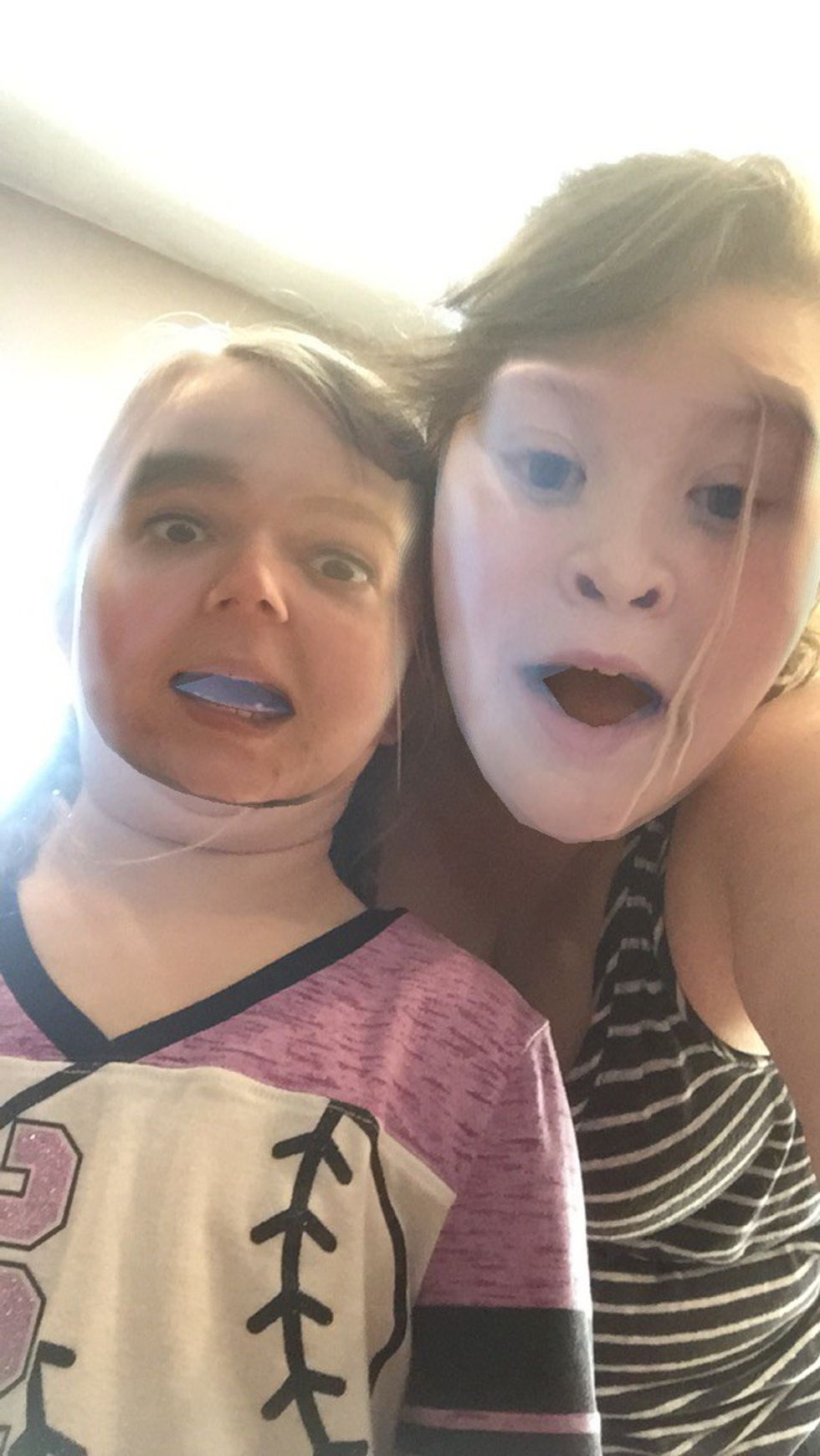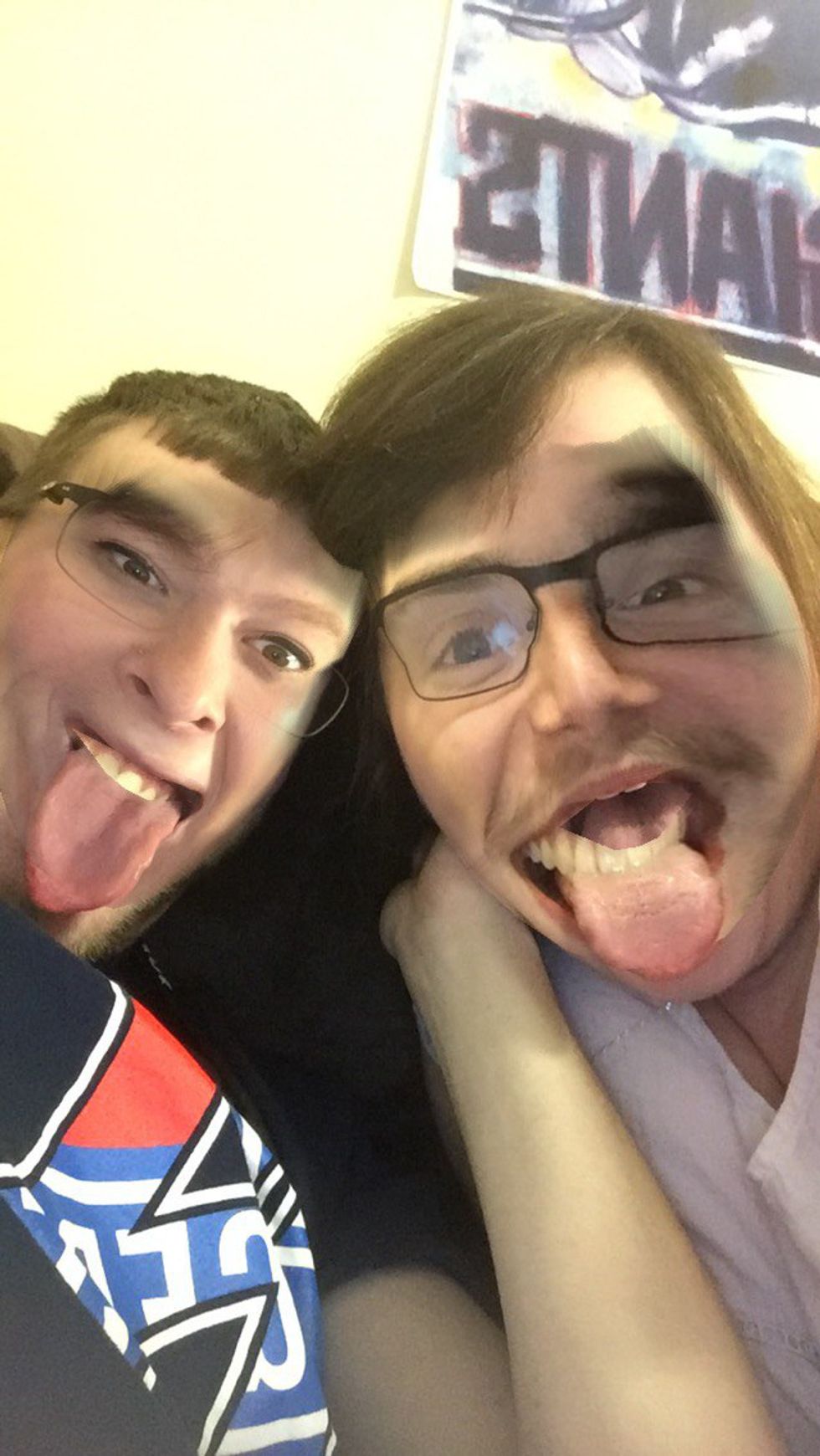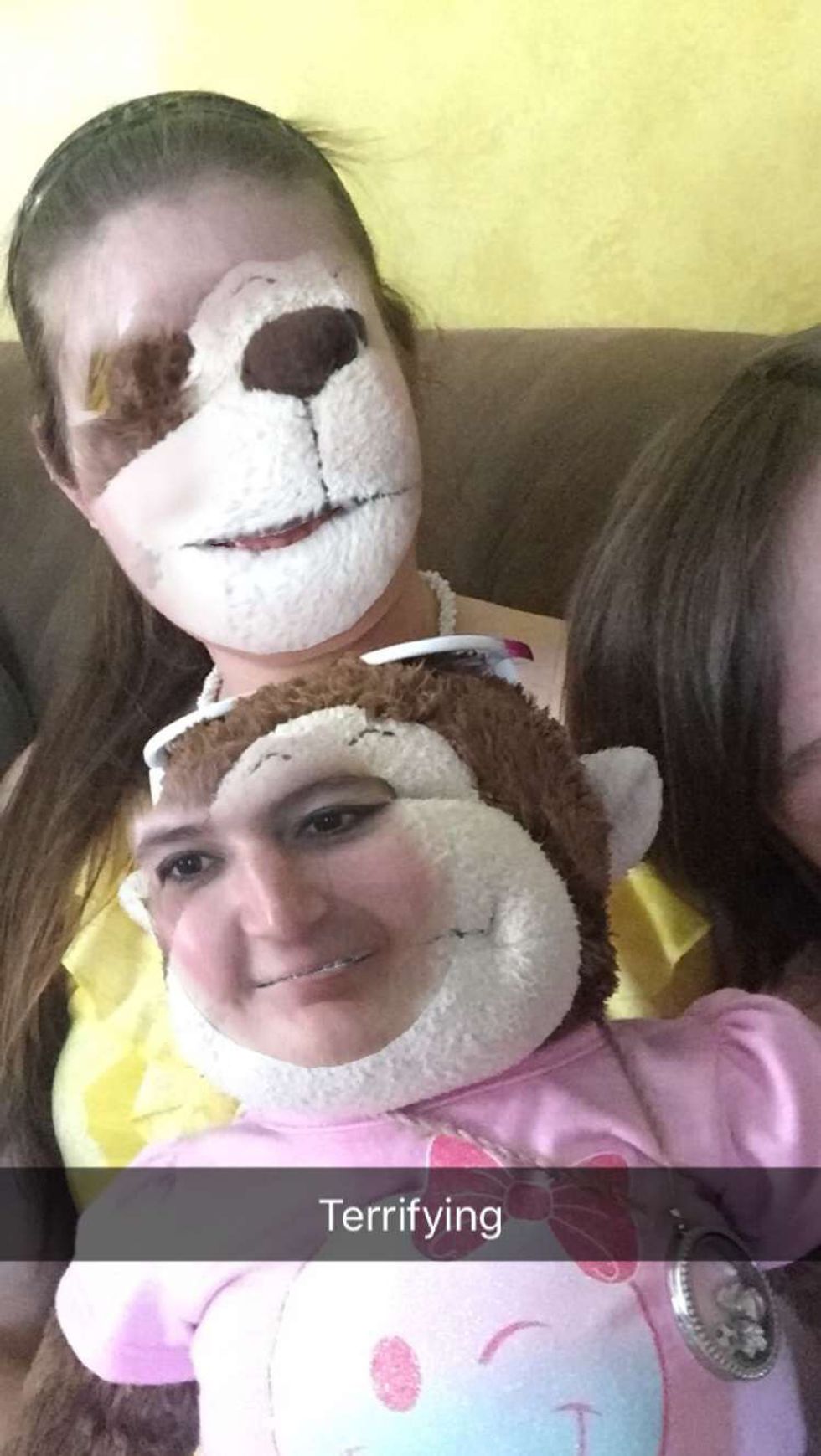 Face swap provides hours of entertainment for everyone. Kids love it, grandparents love it and even inanimate objects can get in on the fun. It's great to see what you look like as someone else. I only warn against the face swap below: