If one starter pack of great pro wrestling matches wasn't enough for you, then consider this a booster pack. Pro wrestling is a very interesting scene at the moment, so it's appropriate to share a few matches that could get you invested in the overall sports entertainment spectacle.
1. 'Hollywood' Hulk Hogan vs The Rock (WWE; Wrestlemania X8)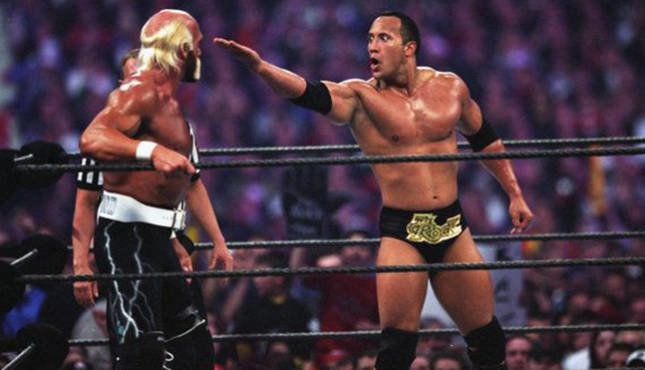 WWE's purchase of WCW in early 2001 was a shock to many, but the possibility of dream matches became inevitable. In March 2002, Toronto saw one of those go down as they cheered the heel Hogan over the heroic Rock, who was at the top of his game at the time. Calling the match halfway through it instead of going by the book, both men delivered an amazing Wrestlemania match that had the crowd on their feet the entire time. It is one of the most memorable matches in history.
2. AJ Styles vs John Cena (WWE; Royal Rumble 2017)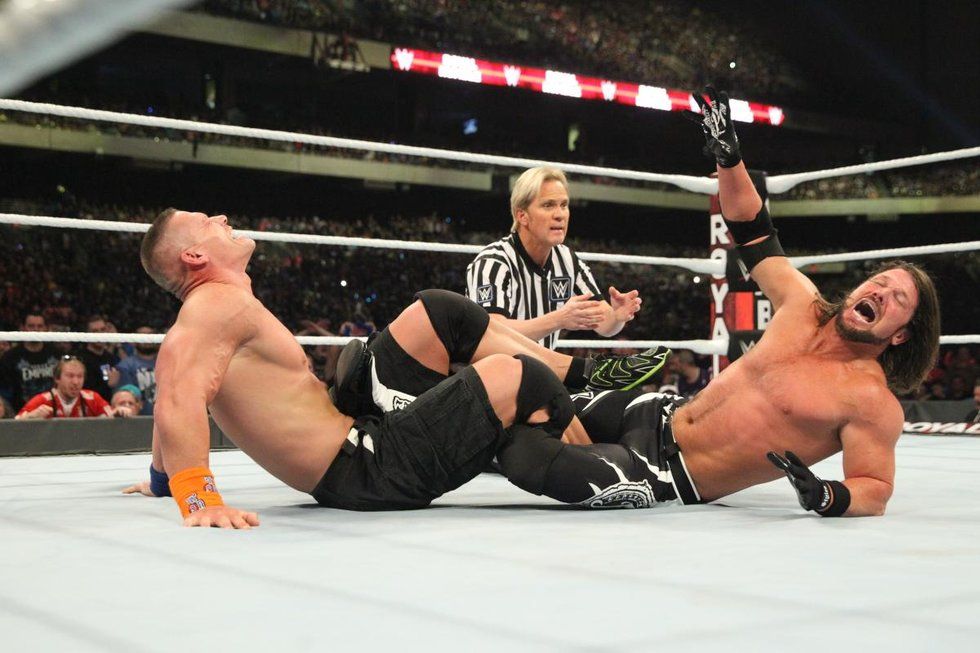 Cena and Styles had their dream rivalry just as Styles entered the company, which solidified Styles as a bonafide star in WWE while also giving Cena a boost in his lackluster return after Wrestlemania 32. Their matches at Money in the Bank and Summerslam 2016 were amazing, but the title match at Royal Rumble 2017 blew them out of the water. These two went wall to wall in an incredible slug-fest that surprised the crowd.
3. Goldberg vs Diamond Dallas Page (WCW; Halloween Havoc 1998)

WCW's two most recognizable, homegrown talent went at it for the WCW World Title at Halloween Havoc 1998 that had the fans invested. Their match was stellar, yet the actual PPV cut out due to going over their allowed time slot DURING THEIR MATCH. The next night, on WCW Monday Nitro, the main event match between these two was shown for free and is considered a good match amongst peers.
4. Seth Rollins & Roman Reigns vs Cody Rhodes & Goldust (WWE; Monday Night Raw 10/14/13)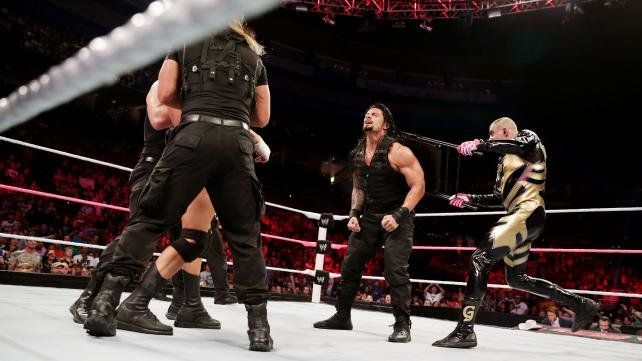 The Shield's title defense against the Rhodes brothers was the main event of this Raw, and it is probably one of the best endings to Raw in the last five years. Consider this a great use of tag team psychology, family values, and an awesome appearance of a then-fired Big Show.
5. Rob Van Dam vs Jerry Lynn (ECW; Living Dangerously 1999)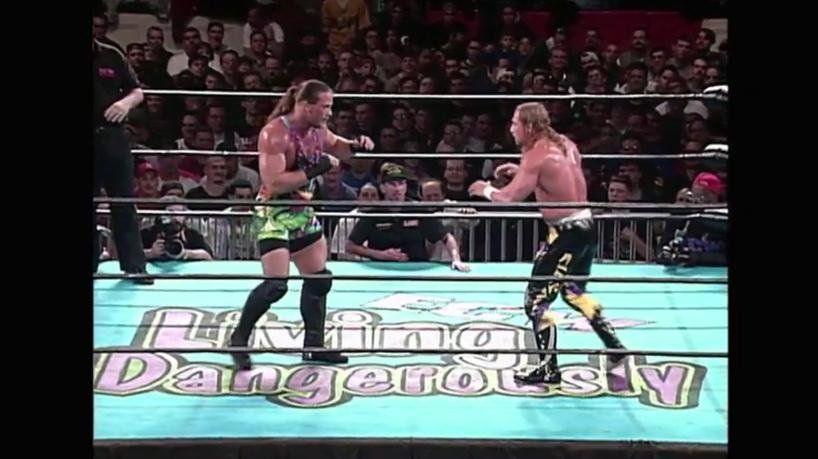 ECW's biggest names at this point in 1999 were Lynn and RVD, who were performing at a level that had fans, peers, and purists applauding the agility and storytelling mixed with each other. These two had a series of matches, but their clash at Living Dangerously '99 was incredible. Definitely peep the speed and skill these two had back in the day.
6. Adam Cole vs Aleister Black (WWE; NXT Takeover Philadelphia 2018)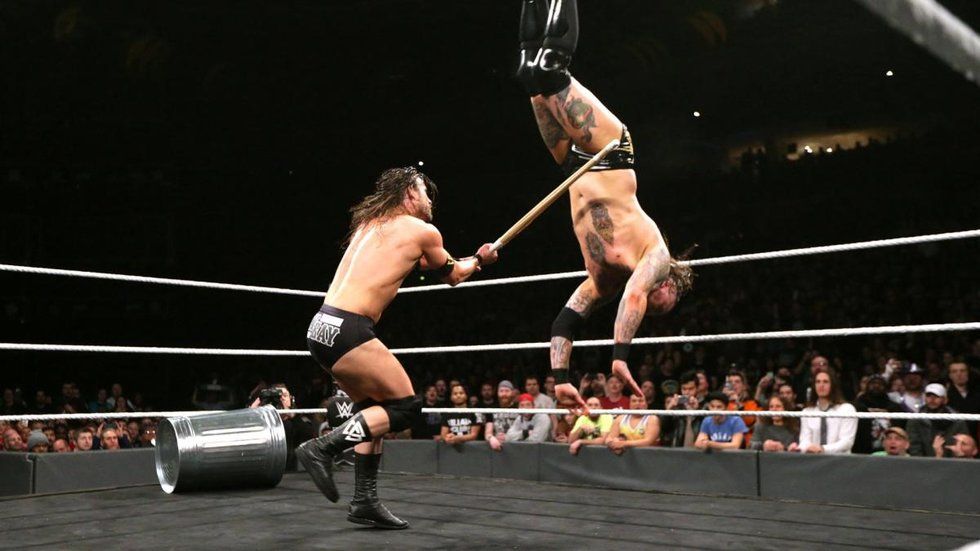 Adam Cole and Aleister Black put on an amazing performance in the heartland of Extreme back in January, including the weapons and chaos mixed with the Extreme Rules match they faced off in. Cole and Black maintained their rockstar statuses after this match, but the performance itself is an eleven out of ten. Stellar match.
7. Kevin Steen vs Shinsuke Nakamura (ROH; War of the Worlds 2014)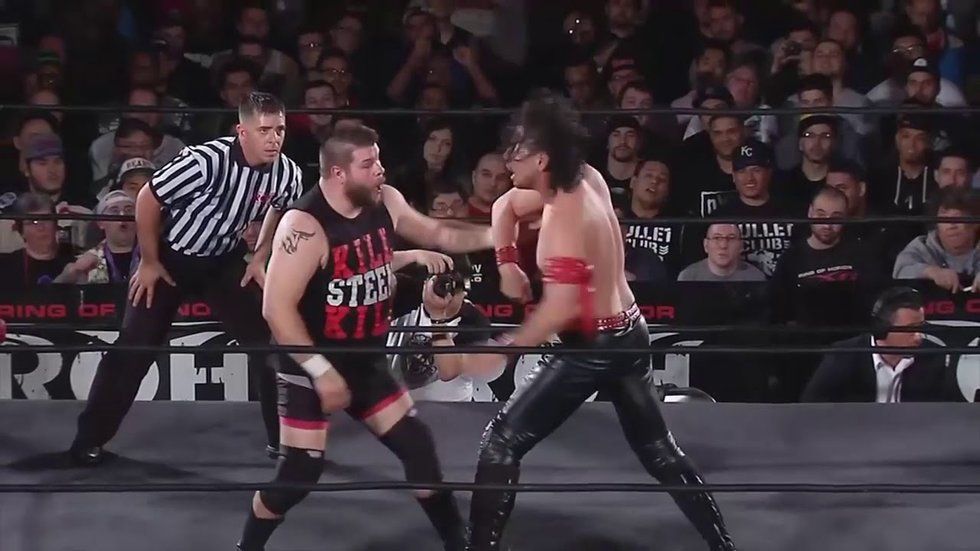 NJPW's then-superstar wrestler, Shinsuke Nakamura, made his appearance in Ring of Honor memorable when he and Kevin Steen (now Kevin Owens in WWE) went to war in this incredible match. The strong style skill of Nakamura meshed perfectly with Steen's snug-yet-abrasive skill, which makes the match enjoyable to watch and hard to forget.
8. Bret Hart vs Owen Hart (WWE; Summerslam 1994)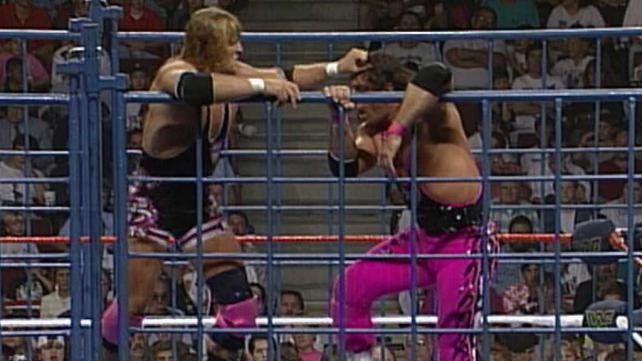 After a great opening match between Bret and Owen at that year's Wrestlemania, Bret ended up winning the WWE Championship that very same night from Yokozuna. This steel cage match between Owen and Bret is considered a classic in Summerslam's history, and it just showed how storytelling with families goes off perfectly.
9. Tully Blanchard vs Magnum T.A. (WCW; Starrcade 1985)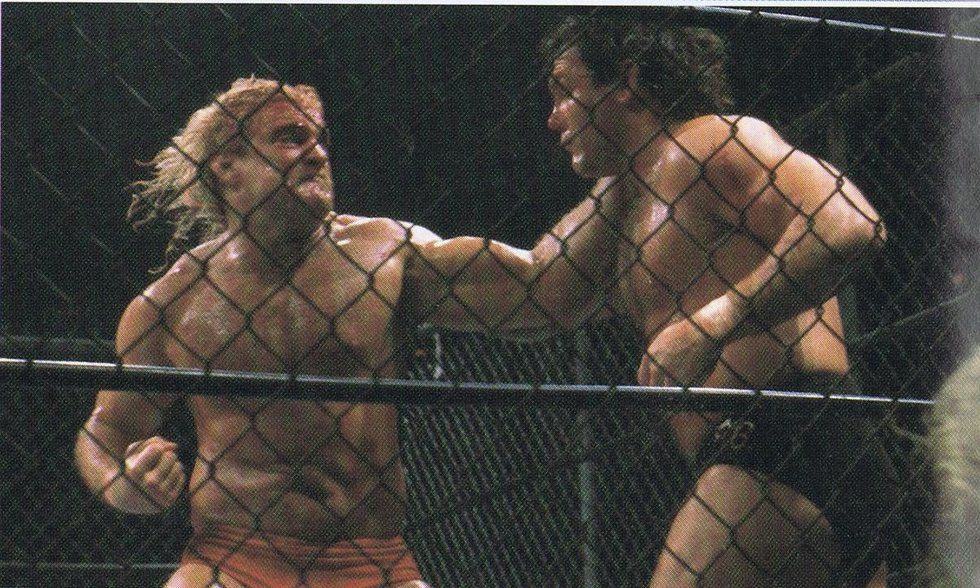 Another steel cage match, however, this one also involved the wrestler lost by saying 'I Quit' as well. This is also one of the most bloody matches of all time, so take this warning heavily.
10. Johnny Gargano vs Andrade 'Cien' Almas (WWE; NXT Takeover Philadelphia 2018)

NXT Champion Andrade 'Cien' Almas defended his title against Johnny Gargano in a five-star match this year, as rated by Dave Meltzer. Let that sink in, because the last time a WWE match got five stars was in 2011, and that's not a small accomplishment. Gargano and Almas fought in a hardened match, but their game was on point and their chemistry is underrated.