So the holiday season is rapidly descending upon us and you're scrambling trying to make this one the best you've ever had. Whether this will be the first you share with your lover or you've lost count of how many holidays you've spent together, it's important that you cherish your romance this December all the same. And because not everyone can make the trip out to New York City to see the famous Rockefeller Center Christmas tree, here are 21 alternatives for holiday-themed dates that will definitely make this season the sweetest it's ever been.
1. Shop for gifts together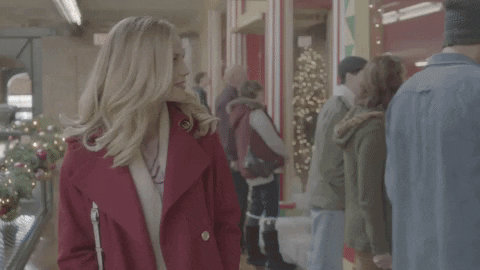 Turn your obligatory holiday shopping into a lovely afternoon spent browsing with your sweetie! And if your bank accounts allow it, you could even surprise one another with little gifts throughout the day.
2. Watch holiday movies and bake themed desserts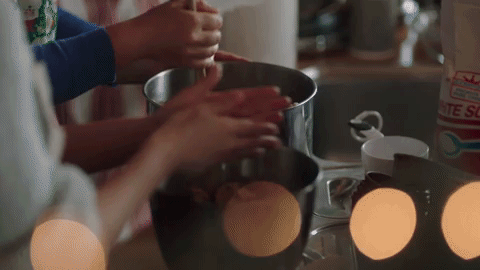 What's better than an afternoon viewing of "The Polar Express" and some homemade holiday treats? Nothing, that's what. Spend a cozy day on the couch with your lover and bask in the sweet smell of baking cookies in the air.
3. Go ice skating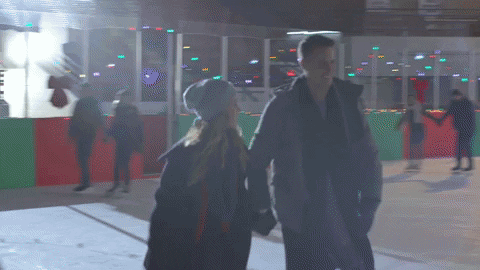 Whether you're a seasoned pro or a nervous beginner, an ice skating date is perfect for any couple looking to enjoy the winter weather while it lasts. Lace up your skates, link your arms, and set out on the ice for a night of laughs, thrills, and hopefully, only a few spills.
4. Have a snowy photo shoot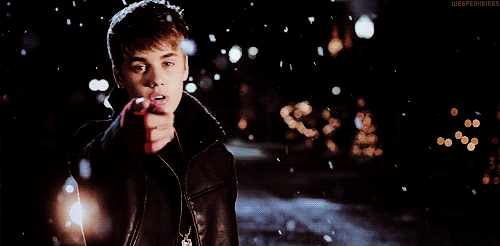 Pose with your boo in front of some seasonal decor or with a snowy backdrop behind you! Set a timer on your camera for some specific shots, or even have a few friends follow you two around and capture some adorable candids!
5. Go for a walk in your neighborhood and admire all of the decorations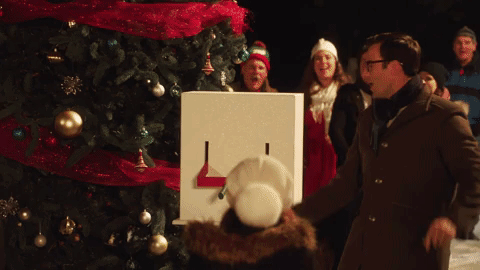 Visit some of the neighborhoods in your town together that are notorious for their grandiose displays of Christmas lights. Or, if you'd rather not wander around in the bitter cold, go for a drive instead and serenade one another with the Christmas carols playing on the radio.
6. Attend a community event together (a play, a festival, etc.)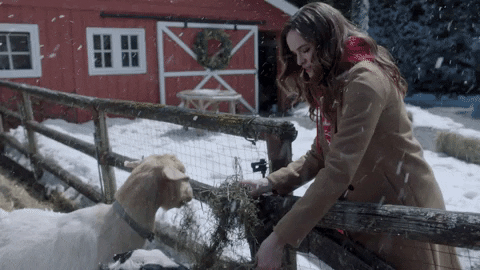 A lot of towns prepare for the holiday season by hosting community-wide events on the weekends for everyone to enjoy. Holiday plays, concerts, and festivals are just some of the activities that might be held, and oftentimes, admission is free or very cheap to encourage all of the townspeople to participate. Take your sweetie out for a breakfast with Santa, for a orchestral performance, or even to feed some goats and cows at a holiday petting zoo.
7. Make Christmas cards to give to your loved ones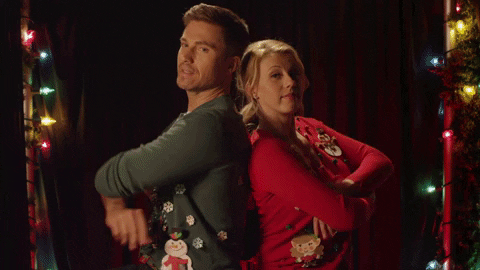 Your relationship surely is the envy of all your friends, so why not make that official with a series of cute, clever Christmas cards that really document how perfect your love is? Have your cards printed up at the store or make a date out of crafting them yourselves at home!
8. Spend the day decorating the Christmas tree
You can even precede this activity with a visit to a local tree farm if you prefer real Christmas trees to artificial ones. Then you can spend the rest of your day decorating your tree with ornaments, lights, and other trinkets. For some personal flair, purchase a few keepsake ornaments with your initials on them or frame a holiday photograph of you and your boo to put at the very top in place of a star!
9. Get some friends together for an ugly sweater party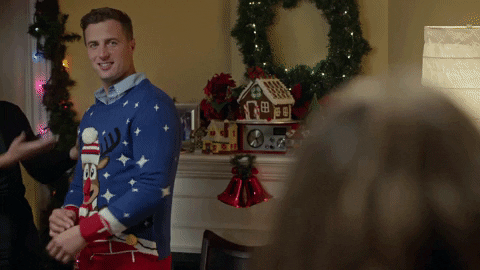 Everyone loves to hate ugly Christmas sweaters, so why not throw a party to commemorate your shared feelings? Have every guest come prepared with their best (worst) holiday sweaters and drink and be merry together. You can even ask that everyone who attends brings along their favorite dessert or cookie platter. Host this gathering with your boo and be sure to impress everyone with how well your sweaters match!
10. Cuddle by the fireplace
Relax for the evening in each other's arms as the fireplace roars and crackles. Curl up with a good book or turn on your favorite holiday movie and try not to fall asleep as comfort and pure bliss overwhelms you.
11. Have a karaoke jam session to all of your holiday favorites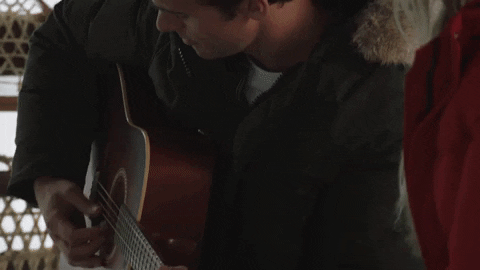 Look up some karaoke versions of holiday hits on YouTube and prepare to belt out all of the lyrics in a cheerful duet with the person you most adore. Or if you happen to be musical, have one of you play the guitar or the piano as the other serenades them in the most romantic fashion.
12. Play around in the snow like little kids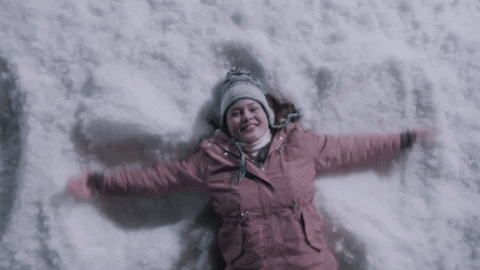 You're never too old to join your lover for some snowy shenanigans. Show up at their house with your sled in hand and show them that you haven't lost your readiness to have fun and live in the moment. Make some snow angels or build an igloo in your backyard to cuddle up in once it's finished (and hopefully, stable enough that it doesn't cave in).
13. Raise money for charity in the spirit of the giving season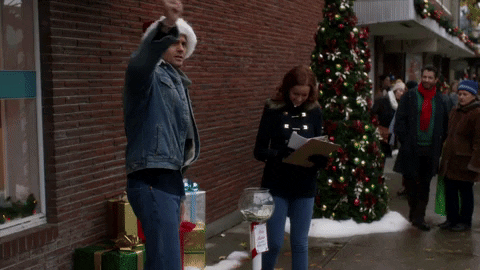 Volunteer at a local soup kitchen to cook a hot meal for the less fortunate. Organize a community food drive among your friends and family or invest in some Christmas presents to donate to the Toys For Tots gift drive. However you choose to give back, sharing in that spirit of giving is bound to bring you both closer than ever before.
14. Drink holiday-themed coffees in a cute café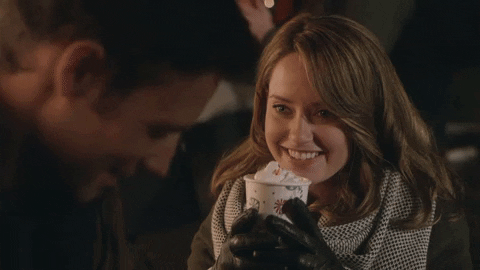 Venture at last into that downtown coffee shop you both keep swearing you'll visit and order some festive drinks to warm yourselves up. The cozy atmosphere of the café and its tasty sweets will no doubt have you both smiling at each other like it's Christmas already.
15. Go on a walk and have spontaneous snowball fights every so often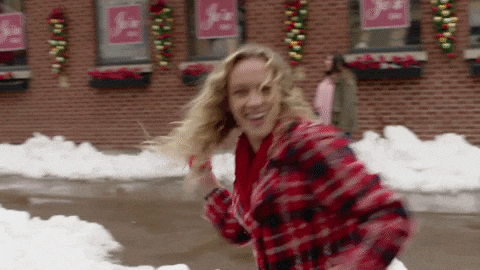 Bring out your inner kid again and softly toss some snowballs your baby's way, starting an all-out war right in the middle of a romantic stroll. A snowball fight might call the attention of passersby, but who cares? All that matters is that you're having fun and laughing together.
16. Hunt down some mistletoe and kiss under every bundle you see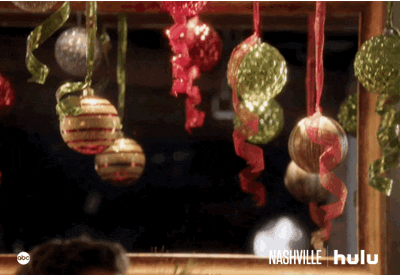 Or even better, carry some mistletoe with you and hold it up at various points throughout your date to signal your need for another smooch.
17. Plan a holiday-themed scavenger hunt all through your town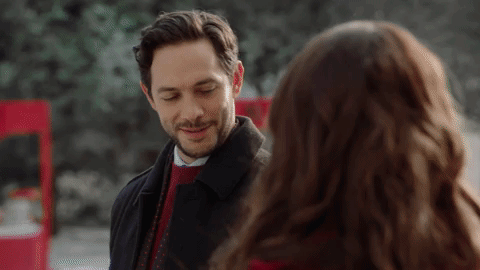 Keep your sweetheart all afternoon with a festive scavenger hunt! Seal up the clues in some decorated envelopes that you leave at meaningful destinations in your town—in the park by the lake, in the window of your favorite shop, on the streetlight where you shared your first kiss…the possibilities are endless. Just make sure that the final hint leads your lover directly to you and makes their travels worth it.
18. Drink some hot cocoa and build a gingerbread house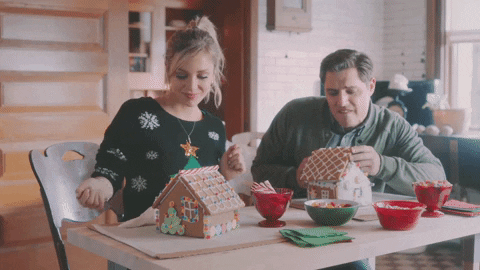 Make some delicious hot chocolate that you and your honey can sip on as you out-build each other in a friendly gingerbread house competition. Or keep it more peaceful and work together on a home-renovation project that Ty Pennington would be proud of.
19. Have a winter bonfire in your backyard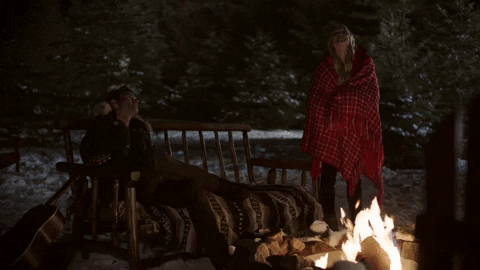 Bundle up under some blankets with your baby and roast some chestnuts (or s'mores) by the open fire. Some of the best and most intimate conversations you will ever share just might "spark" right there under the snowy night sky.
20. Have a Christmas Eve Eve party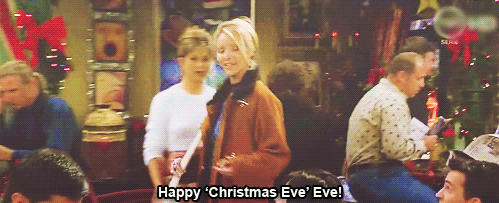 Celebrating the "Eve of the Eve" is a great opportunity to gather all of your friends for a Christmas party without disrupting anyone's plans for the actual day itself! You and your sweetheart can plan out a lovely preamble to the festivities to come; invite your buddies over for dinner, for a holiday movie marathon, or for a coffee and dessert party!
21. Have a Hallmark marathon just to make fun of their cheesy movies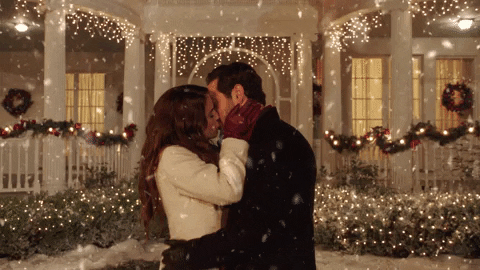 Bond with your significant other in the best way—that is, by ruthlessly criticizing the cliché holiday romances televised by the Hallmark channel every winter. So go ahead and sit back in the arms of the person you love and let the roasting begin.
No matter what holidays you and your lover celebrate, you can personalize any of these date ideas to include the customs and traditions that are special to you. All seasonal celebrations are valid and deserve to be shared with the people you love.