Regardless of race, creed, or culture, we all can appreciate a good cinematic experience. There are many westerners who hardly know of Bollywood, let alone have their favorites. And no, watching the Cheetah girls or Slumdog Millionaire is not even remotely getting close to the essence of Indian cinema. The Indian Film industry is known as 'Bollywood,' and it is not always gawdy, tacky, hambug, unreal, stupid, crazy, and all such things everybody assumes to have a misconception about. I agree that to reach a wider audience, commercial movies (called 'masala movies') are made containing little substance and profundity. They often times have the embarrassing elements of superhuman feats like jumping from a hill and not getting hurt, fighting a dozen armed men but not once getting shot, saving the damsel from her 1,000 distresses, or even dancing in a Saree in icy-cold weather. All these things do exist, but also does good cinema.
Today, I bring to you a list of Epics that are mostly Historic/ Period movies. They are my favorite.These are not the ONLY good movies Bollywood has to offer, but you will certainly miss your thorough experience if you don't watch them! If you are my friend, there is no way I have spared you from watching at least one of these!
1. JODHA- AKBAR
A sixteenth century love story about a marriage of alliance that gave birth to true love between a great Mughal emperor, Akbar the Great, and a Rajput princess, Jodha.
The film won the Audience Award for Best Foreign Language Film at the São Paulo International Film Festival, two awards at the Golden Minbar International Film Festival, seven Star Screen Awards and five Filmfare Awards, in addition to two nominations at the 3rd Asian Film Awards.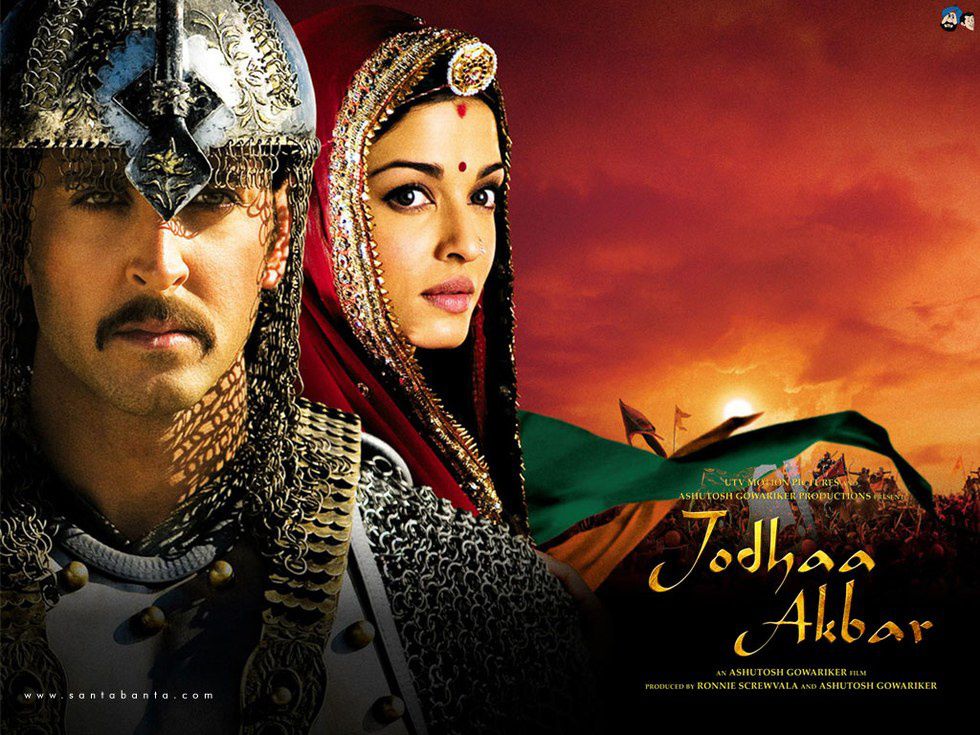 2. BAJIRAO-MASTANI
The film is an account of the romance between the Maratha Peshwa Bajirao (1700-1740 AD) and his second wife Mastani, a Muslim courtesan Princess.
The film has grossed over ₹350 crore (US$52 million) at the box-office, emerging as a commercial success and one of the highest-grossing Indian films of all time. At the 63rd National Film Awards, it received 7 awards.The film is featured among the 2016 Indian Panorama section of the International Film Festival of India.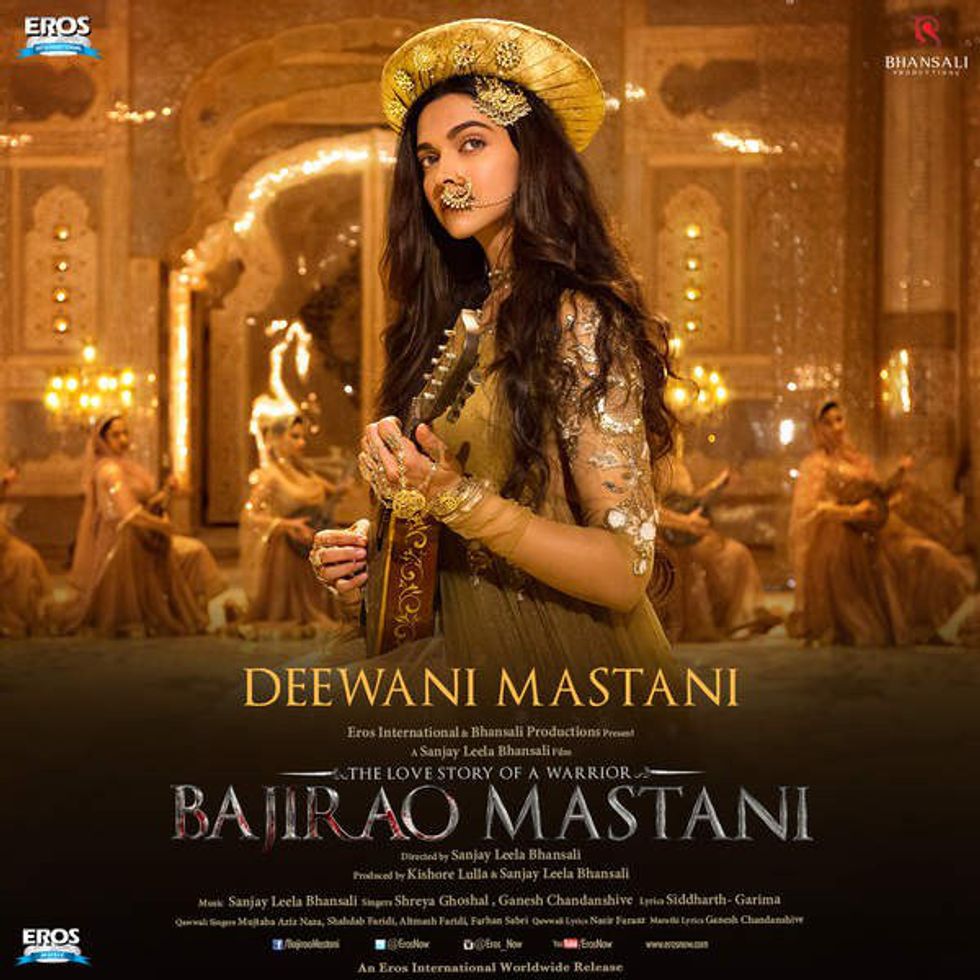 3. Baahubali - the Beginning
This epic historical fiction is set in ancient India. An adventurous and daring man becomes involved in a decades old feud between two warring people.
Released worldwide on 10 July 2015 to positive reviews from critics, became the highest grossing Indian film within India, and the 3rd highest grossing Indian film globally. It was screened at various film festivals like Open Cinema Strand of Busan International, Indian Film Festival The Hague, Sitges Film Festival in Spain, Utopiales Film Festival in France, Golden Horse Film Festival in Taipei, among others. The sequel, Baahubali: The Conclusion, is scheduled for a worldwide release on 28 April 2017 and will serve as the conclusion of the story

4. Lagaan
Set in the Victorian period of India's colonial British Raj. The story revolves around a small village whose inhabitants, burdened by high taxes, find themselves in an extraordinary situation as an arrogant officer challenges them to a game of cricket as a wager to avoid the taxes. The narrative spins around this situation as the villagers face the arduous task of learning the alien game and playing for a result that will change their village's destiny.
Lagaan received critical acclaim and awards at international film festivals, as well as many Indian film awards. It became the third Indian film to be nominated for the Academy Award for Best Foreign Language Film after two other films. It was one of the biggest box office hits of 2001, was ranked No. 55 in Empire magazines "The 100 Best Films of World Cinema". It was also listed in Time magazine's special "The All-TIME 25 Best Sports Movies".
The Director also directed Jodha-Akbar.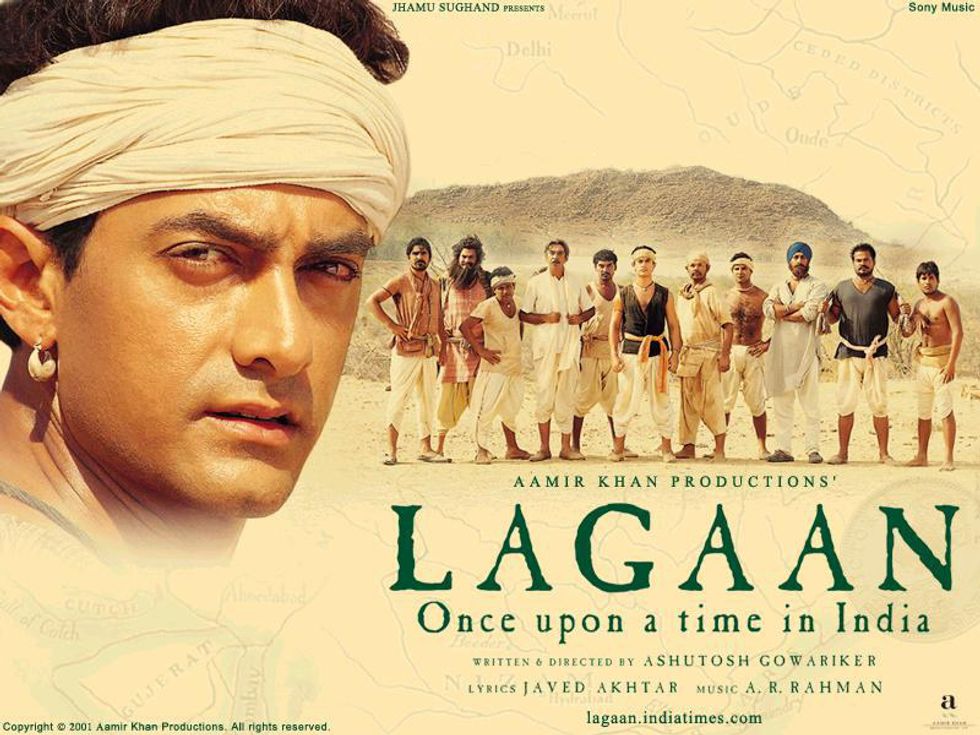 5. Parineeta
The romantic drama film adaptation of the 1914 Bengali novella, 'Parineeta' by Sarat Chandra Chattopadhyay, but the film is set in the 1960s. Shekhar and Lolita have been childhood friends and slowly become lovers. A series of misunderstandings surface and they are separated with the conniving schemes of Shekhar's father. The plot deepens with the arrival of Girish.
In 2005, Parineeta's cast got a red carpet walk when it was the "World Premiere Film" at the International Indian Film Awards (IIFA) weekend in Amsterdam. Owing to this European premiere, the film got a great opening in the American and English box-offices. The film was on the UK Top Ten films for four consecutive weeks.