Everyone in the United States, or at least the Midwest, knows what happened to the Chicago Bears last night. Cody Parkey, our kicker, missed a field goal in the last three seconds of the Wild Card game against the Eagles, causing the Bears to lose by one point and end our playoff run.
I don't usually write about sports even though my Sundays are often devoted to football. While others dress up in their Sunday best, I pull on my Mitch Trubisky for game day. God is a Bears fan, after all. But after witnessing the reaction throughout social media to our big loss, I knew that my lack of sports writing would come to an end.
After Parkey was quite literally booed off of Soldier Field, Bears fans took to social media to knock Parkey ruthlessly. People began sending Parkey death threats, saying he should kill himself and recording videos of themselves ranting and cursing at the kicker. Twitter became a flurry of angry fans and memes.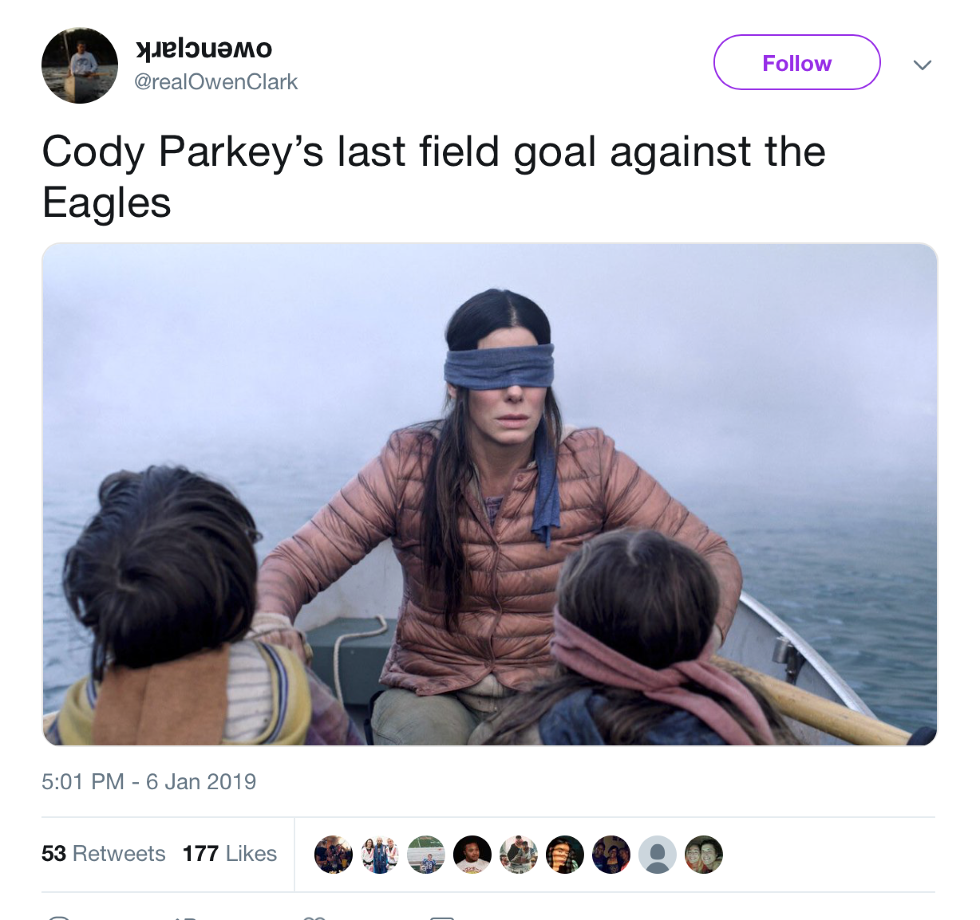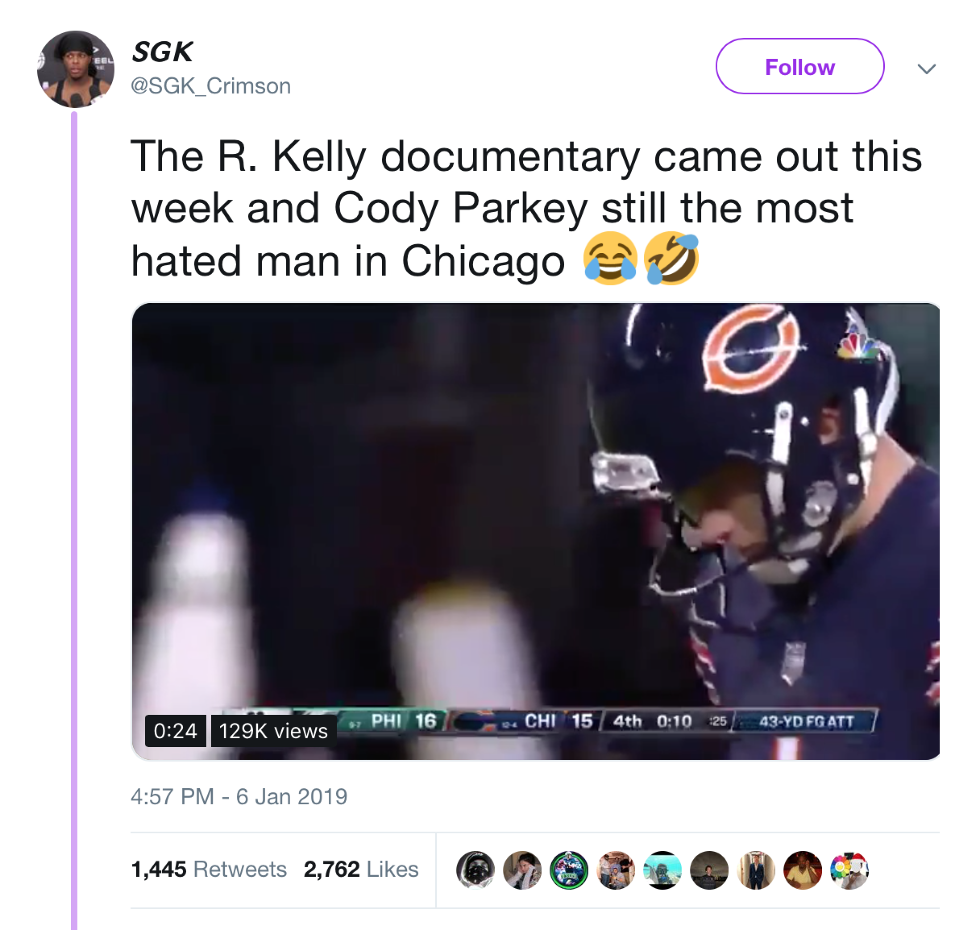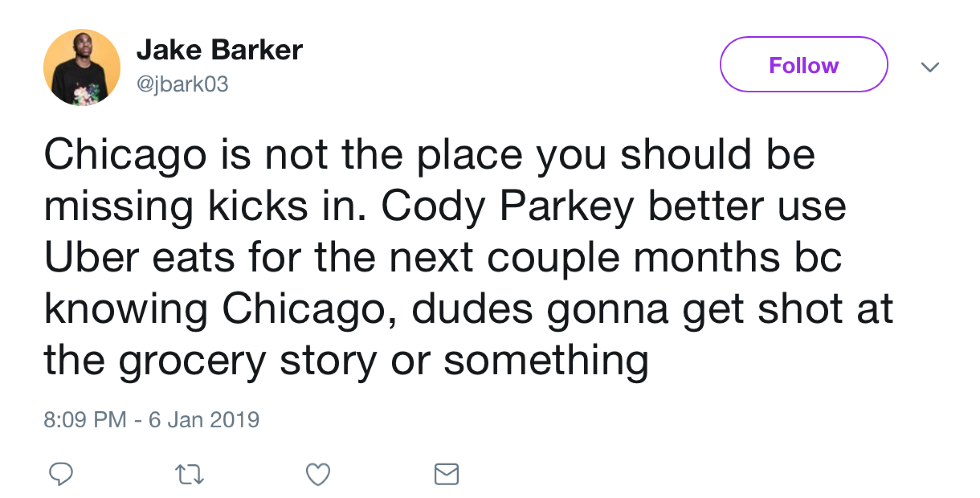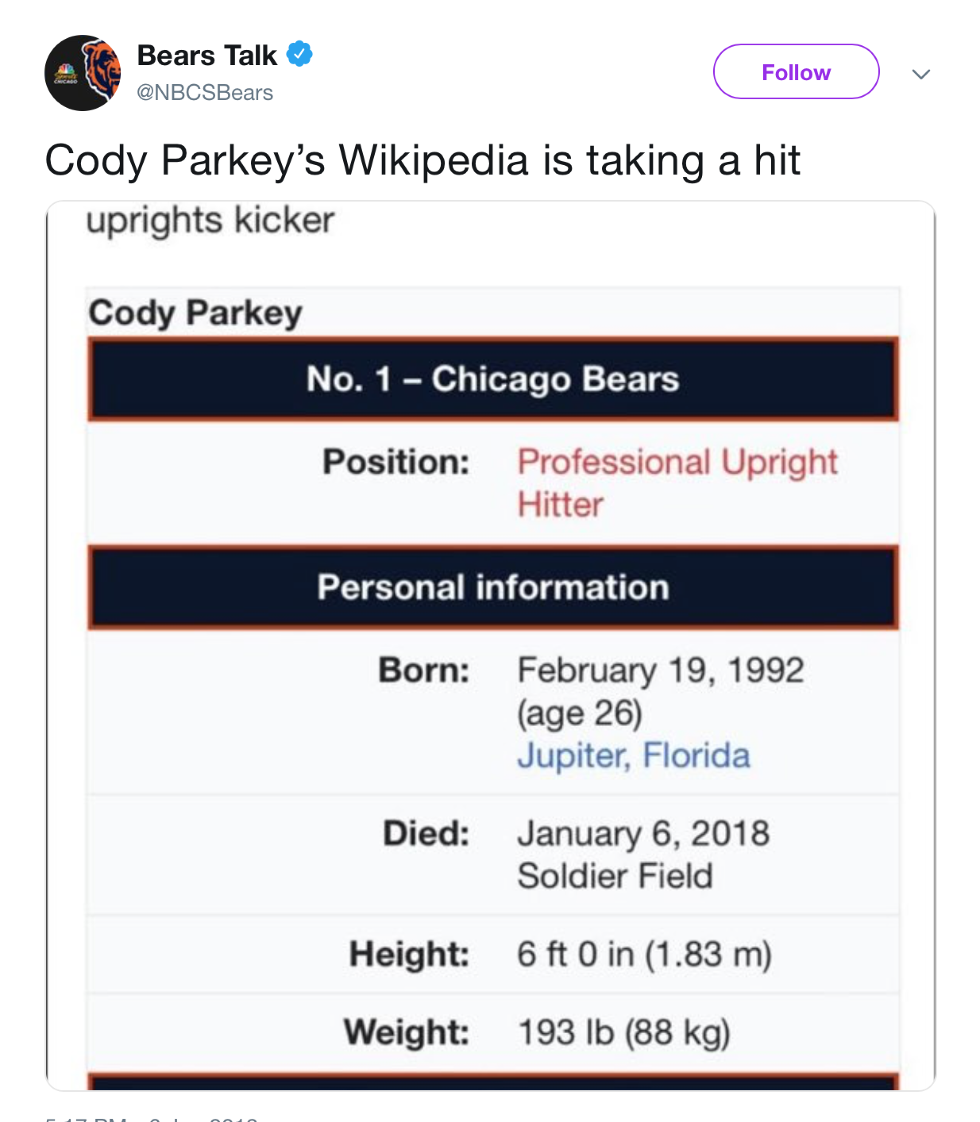 Parkey eventually shut off his Instagram comments after receiving multiple death threats.
Not only as a Bears fan, but as a sports fan in general, I am so disappointed. Yes, big games that raise the stakes are tough when your team loses, but nothing gives you the right to drag an athlete to the point of sending them death threats and telling them to commit suicide.
Pro-athletes have the whole world watching them and millions of dollars riding on them. Think your job is stressful? Think again. They are idols to many, but they are also human. I can't even imagine being Parkey right now, knowing that you let down your city to the point where they wish you were dead. And guess what? It was determined that Parkey's kick was tipped by an Eagle's player, which threw off its trajectory.
Professional athletes put everything on the line for their teams and deserve the basic respect that anyone else deserves. Telling someone to go kill themselves over losing a game is not only wrong, but just goes to show how downright pathetic Americans can be over sports.
Chicago fans showed their worst and most classless side last night and it is truly embarrassing. The NFL may basically own a day of the week, but no one's life, dignity or respect is worth a W on the field.