The start of a new school year and fall brings one of the best times of the year: tailgate season. Whether your team is good...or not so good, these essentials will guarantee that you will look good while having a good time.
1. A t-shirt designed to your liking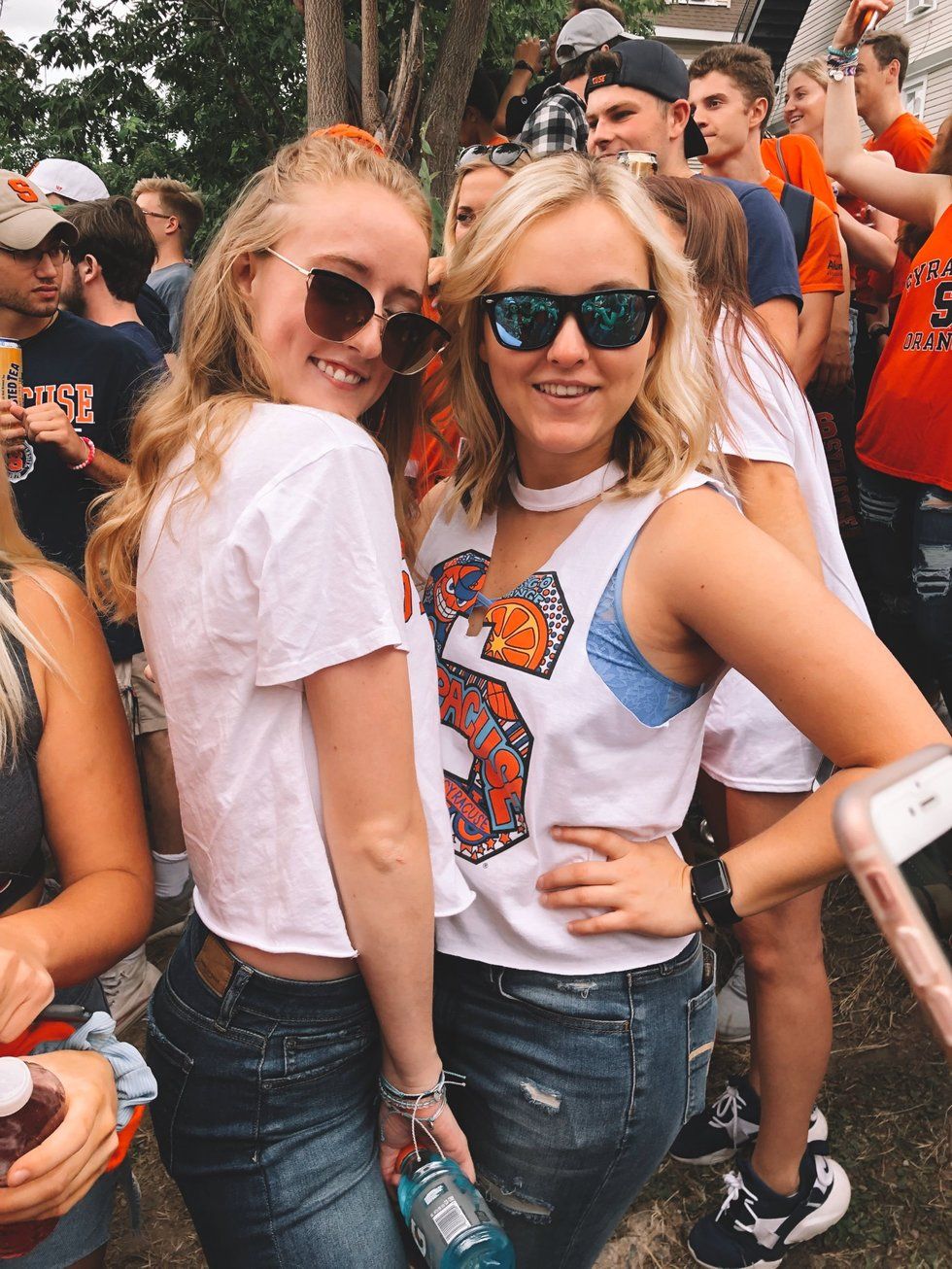 This can be a DIY cropped, cut, or distressed shirt that goes with just about everything.
2. Can't forget about the jeans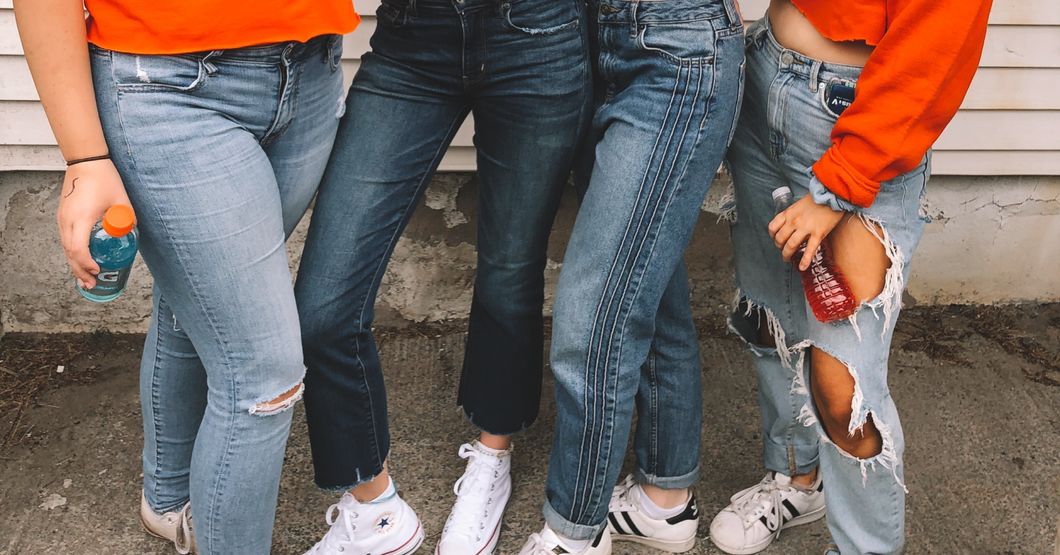 The more distressed the better
3. The accessories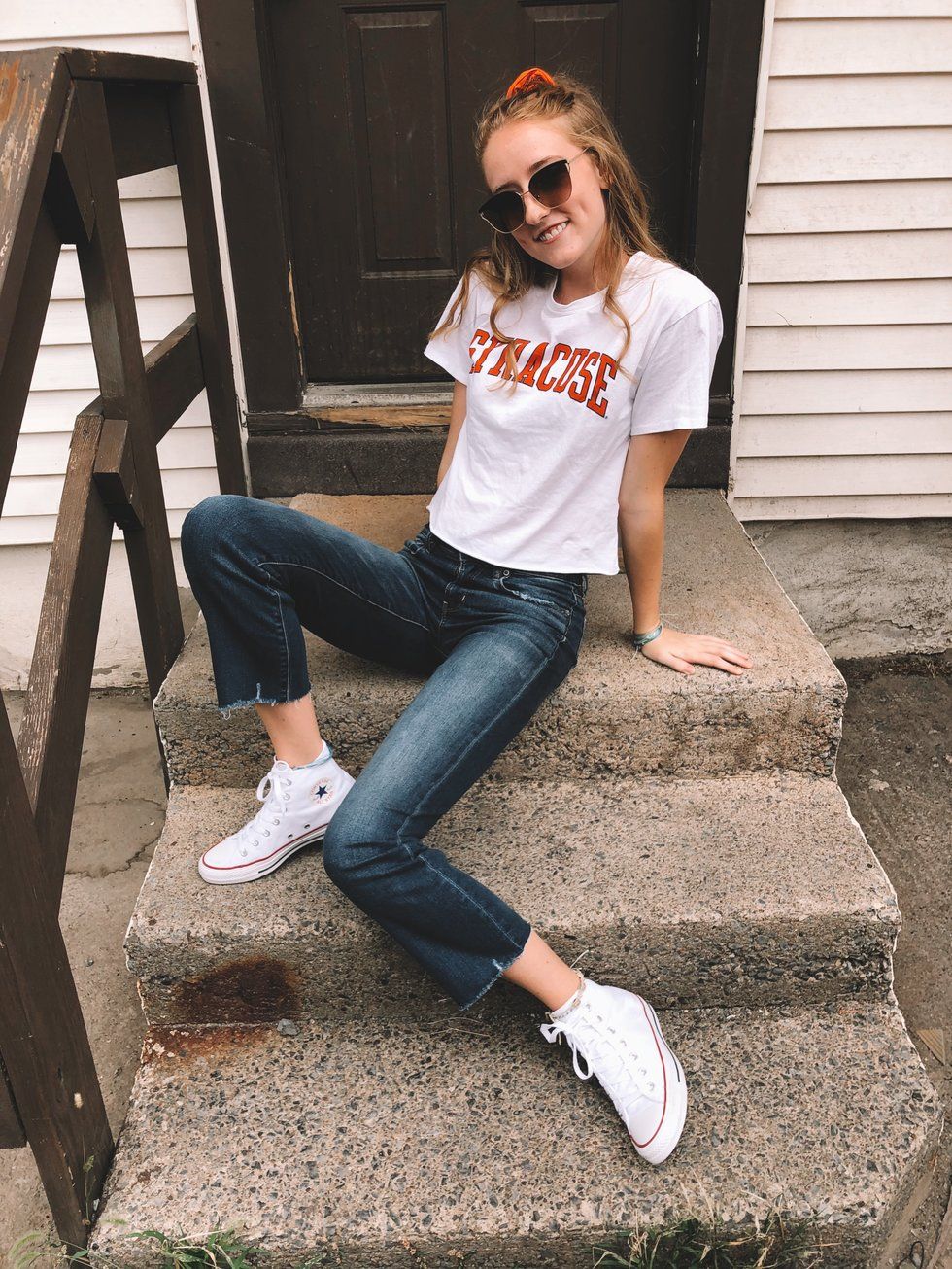 The perfect pair of "frat" shoes and sunglasses complete the outfit
4. Good friends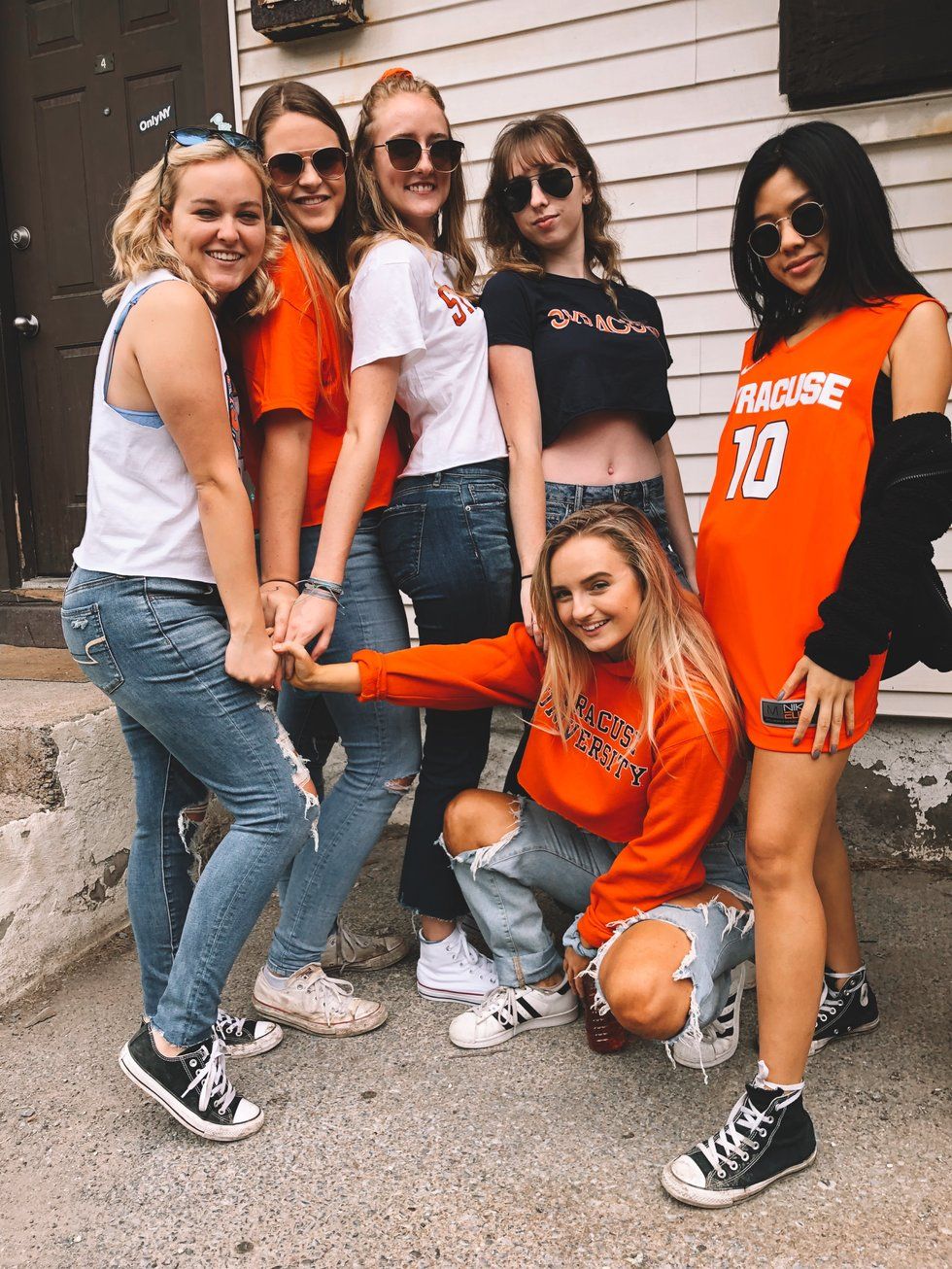 You can't have a good time without the good company.
5. Ticket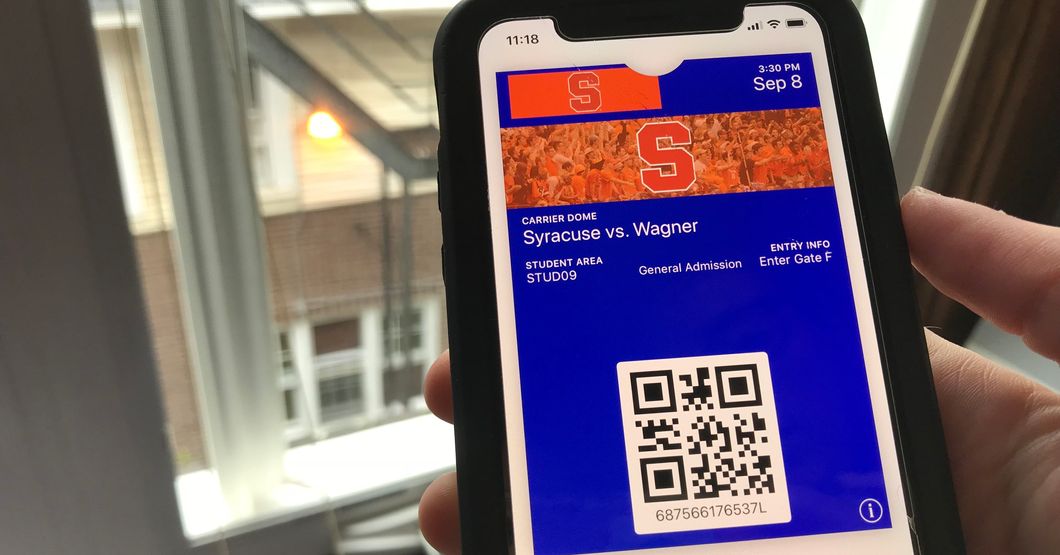 It isn't game day without going to the actual game. Don't be that person that doesn't actual go to support. Football season is the best season.