With the election coming to a close, it is with a heavy heart that I say Donald Trump will be our next president. I have been asked to comment about this, however, I want my articles to be a safe place for everyone to be able to escape the anxieties and fears that are showing through in their lives and in this country. I want my fellow members of the LGBT+ community to feel safe here. I want people of color to feel safe here. I want anyone of any religious, sexual orientation, gender and status to feel safe here. With that being said, I would like to focus on some positives this election season by going over some of the greatest moments of Obama's presidency. Like him or hate him as a president, we all have to admit he's a pretty cool dude and can be pretty funny. He also makes for some great memes. Without further ado, here are some of Obama's Greatest Moments.
Obama's Mic Drop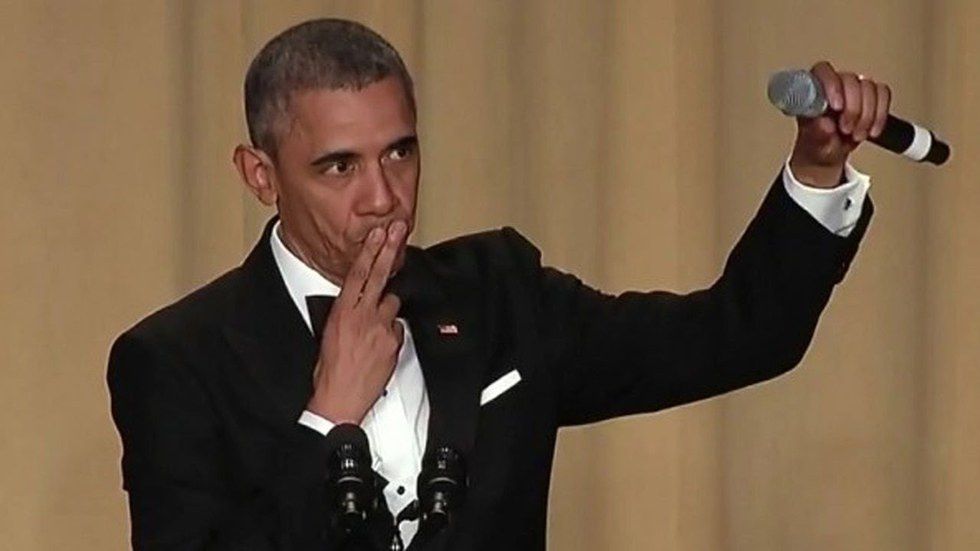 At the annual White House Correspondents Dinner, where Obama gave his eighth and final performance, he dropped the mic and ended with the statement "Obama out". At that correspondents dinner, he also roasted Bernie Sanders, Hillary Clinton, Ted Cruz and, of course, Donald Trump.
Kiss Cam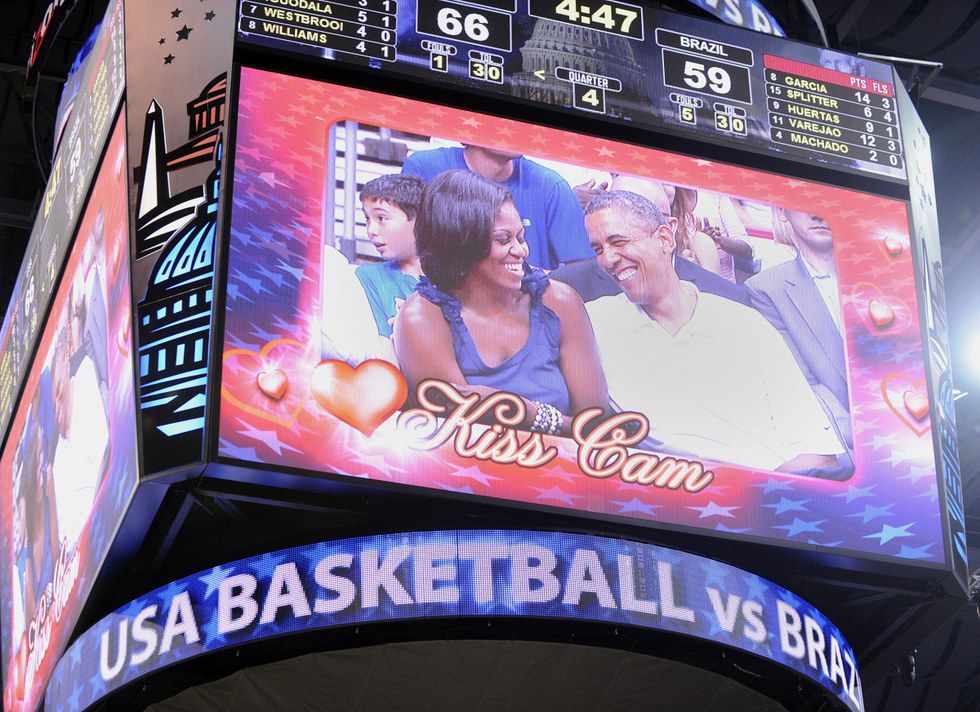 When the Obamas were first shown on a kiss cam at a basketball game, they didn't kiss, much to the crowd's dismay. Afterwards, Michelle Obama said that their daughter Malia was disgusted with them after they were booed for not kissing. When a second chance arose, however, the two of them kissed. It was honestly a very cute moment.
"Does your hair feel like mine?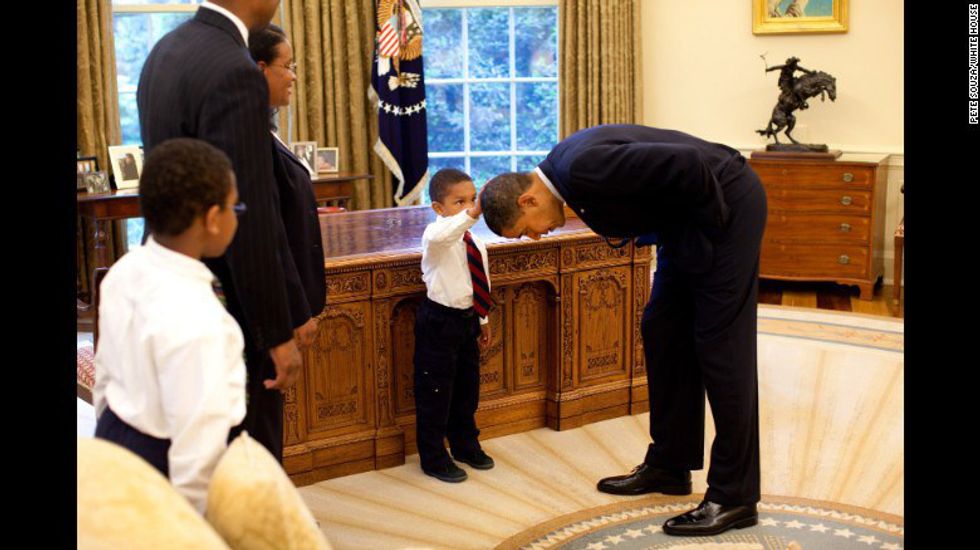 How could anyone forget during Obama's first term when a five year old boy visited Obama in the Oval Office and got to feel his head because he wanted to know if Obama's hair felt like his? I thought it was a very cute moment, and that's coming from someone who highly dislikes children!

Obama "caught" in Spider-Man's webs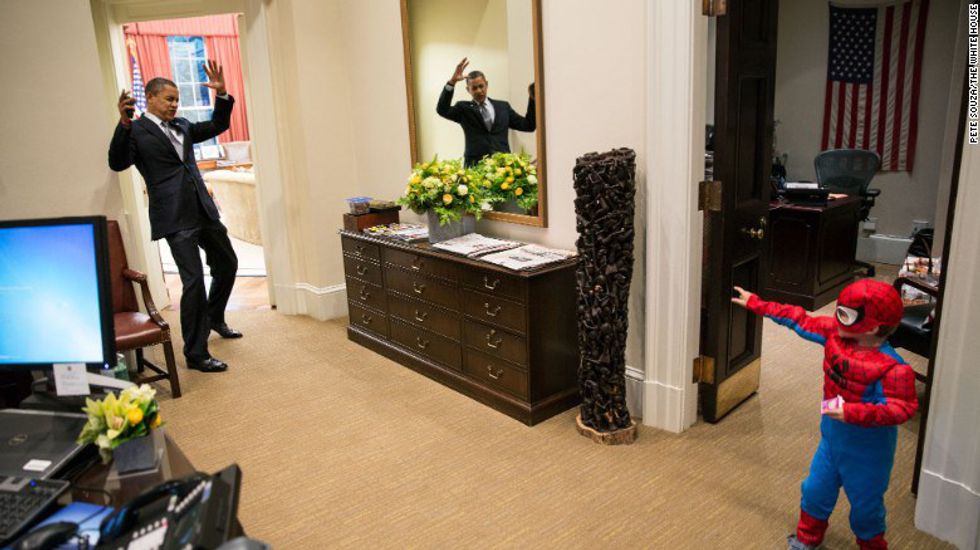 Another iconic moment in Obama's presidential history. President Obama pretended to be caught in a web as an aide's son dressed as Spider-Man went trick-or-treating. This is one of the unscripted moments that make him really stand out above a lot of presidents.
Obama and Biden job through the White House with Gay Pride Flags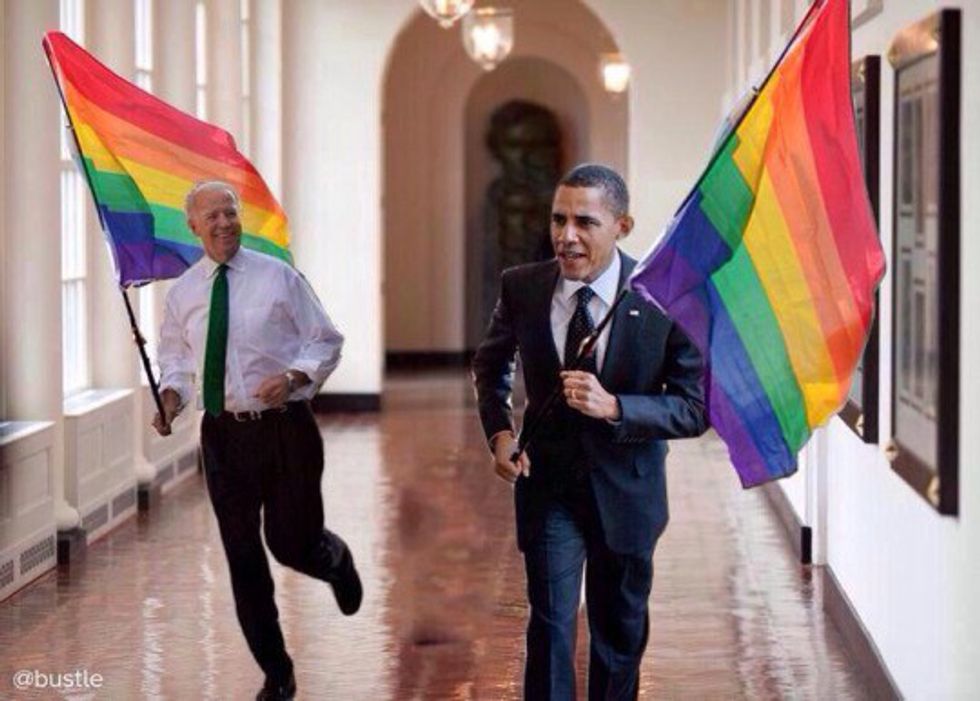 This was one way Obama and Biden celebrated same sex marriage being legal in all 50 states. They took up Gay Pride Flags and went for a jog around the White House. Biden even wore the Gay Pride Flag as a cape at one point.
These are just a few of some of his greatest moments. While things look down right now, do not despair! The Obamas will be greatly missed, but we have to think of the future now. While I also wish, like a lot of people, that I could glue Obama to the Oval Office and tell him not to leave us, his term is coming to an end. Instead of weeping over the occasion, let's just remember how cool of a president he was and how influential his run as President of the United States of America was.