Our Bachelor: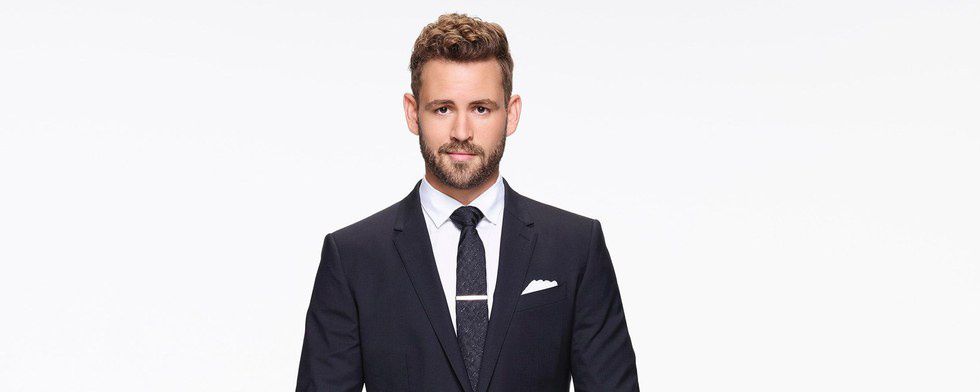 First and foremost, we need to address our newest bachelor, Nick Viall. You may recognize him from what may seem like his ten other seasons. In reality, Nick has only appeared on three other bachelor franchise seasons. He began his journey as the awkward 33-year old software salesman from Waukesha, Wisconsin looking for love on Andi Dorfman's season. After being sent home, the runner-up Nick broke the cardinal rule of never speaking about what happens in the fantasy suite, publicly shaming Andi on the After The Final Rose show.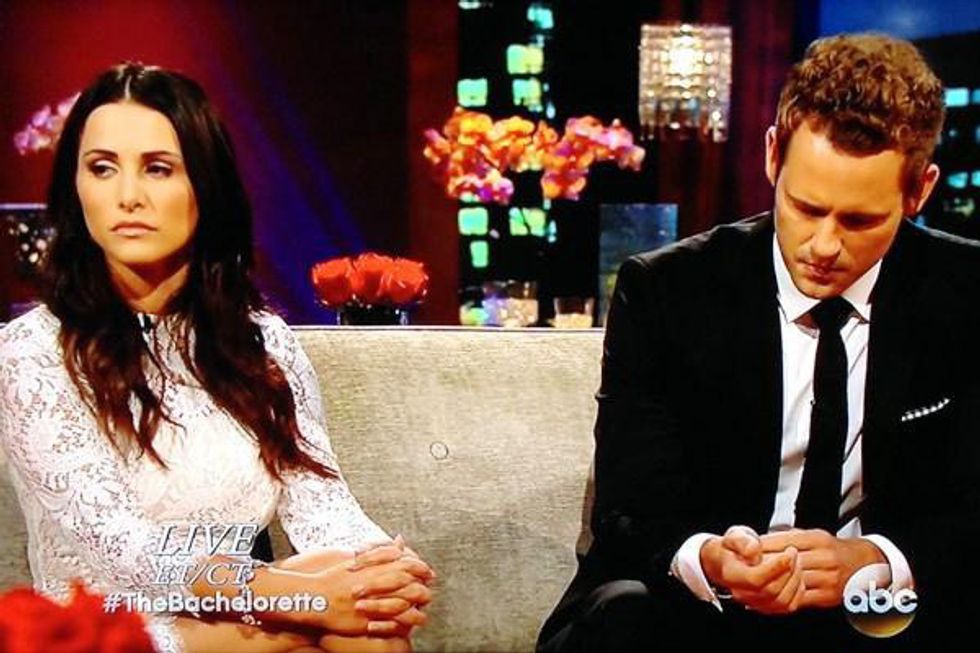 As if his poor image hadn't been cemented in that moment he decided to show up mid-way through Kaitlyn's season on the next season of the Bachelorette, leading to very few friends within the house and even fewer fans. Sadly, Nick was once again sent home after preparing to propose to his bachelorette on the season finale.
Our most recent siting of Nick came on this past summer's season of Bachelor in Paradise. A somewhat different spinoff on the Bachelor process left viewers more hopeful that a now 35-year-old Nick could find love.
His time in paradise had a rocky start with him losing out in the battle for Amanda Stanton. After beginning what seemed like a successful relationship with Jen Saviano he ultimately chose not to propose on the final episode and turned the tables leaving Jen heartbroken.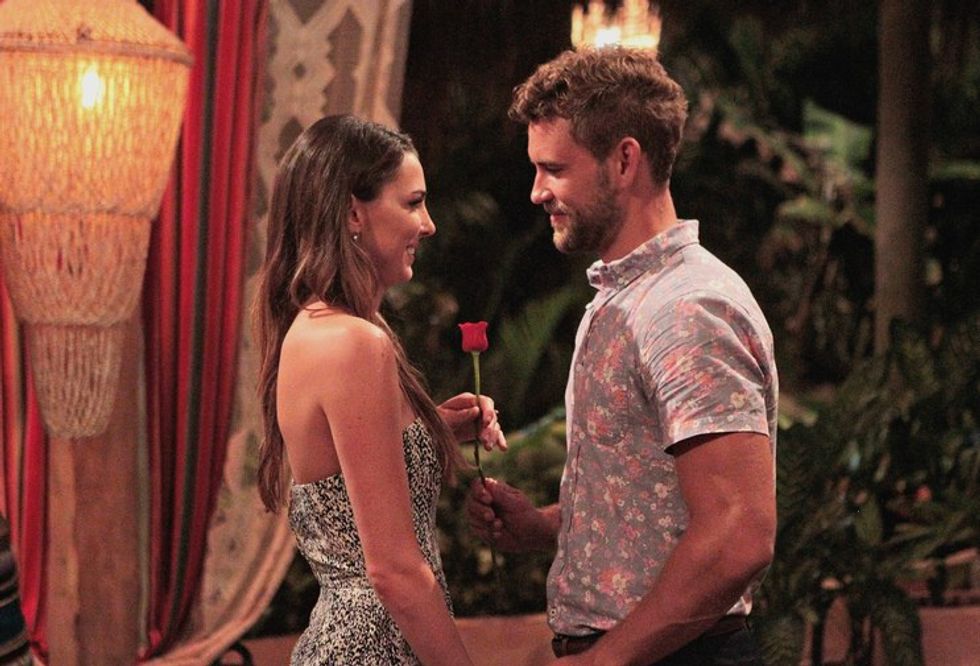 But he's back! Following two years of insults from Bachelor Nation Nick is ready to prove to the world that he is indeed more mature and ready to find love for real this time.
The Entrances:

Most Uncomfortable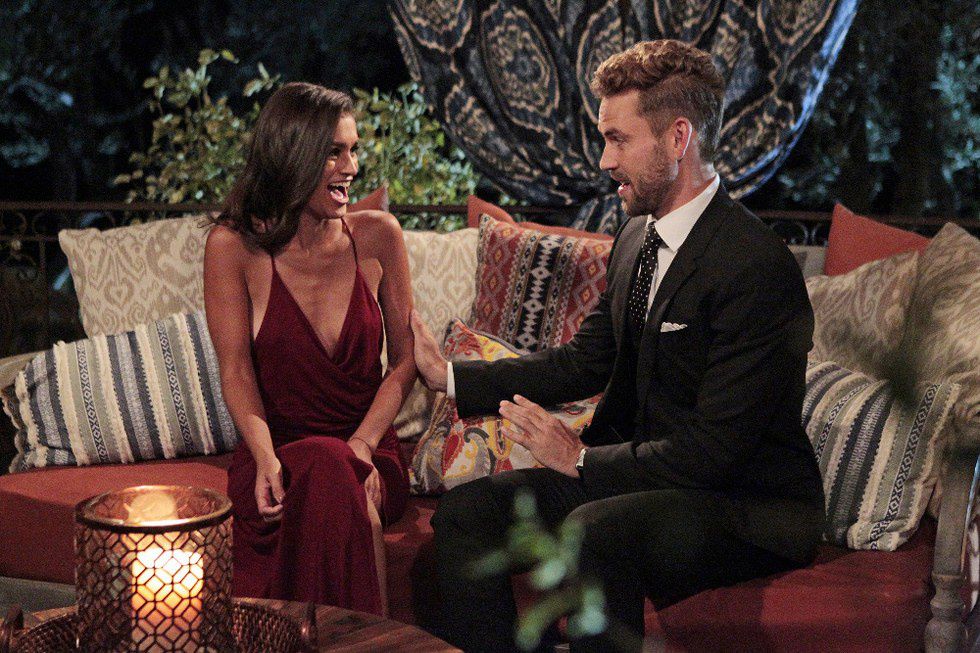 Most uncomfortable entrance easily goes to 23-year-old mental health counselor, Taylor, who, in the first ten seconds of meeting Nick, chose to mention that all of her friends hate him. Even in their conversation later in the house, that same issue seemed to come up again. Not the best first impression.
Best Dress
My favorite dress went to the winner of the First Impression Rose, Rachel Lindsay. Unlike many of the other contestants, she chose a more conservative dress that really flattered her overall. Although she seemed disappointed to be wearing the same shade of red as more than ten other contestants, her elegant choice clearly caught Nick's eye.
Worst Dress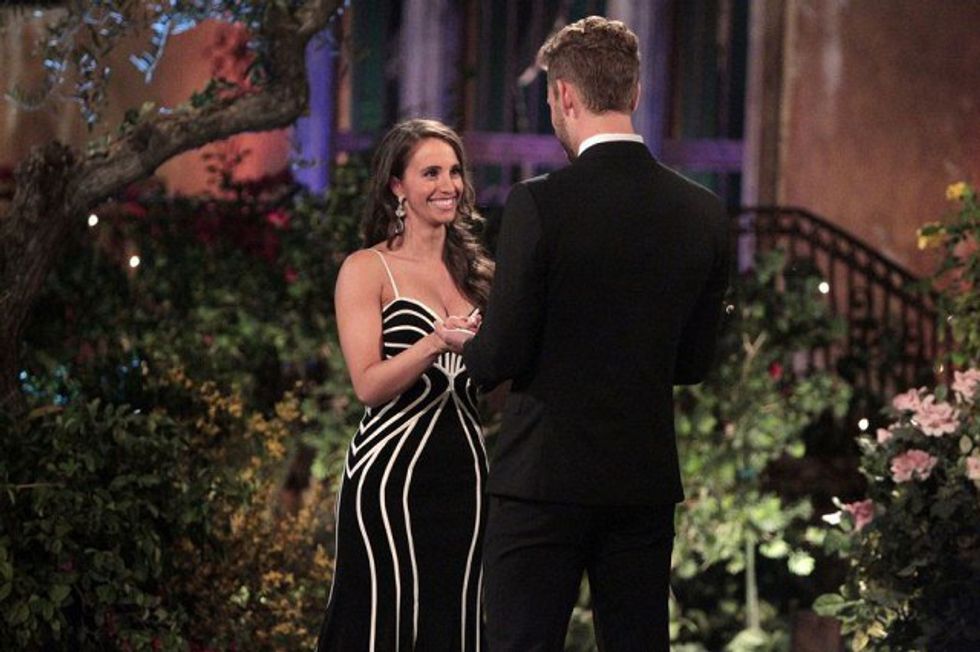 While Vanessa is one of my favorite contestants, her dress was by far one of the worst. It was simply too busy and reminded me a lot of the spider-man logo. Additionally, the shape of dress makes her appear much wider than she actually is because of the white design.
Best Entrance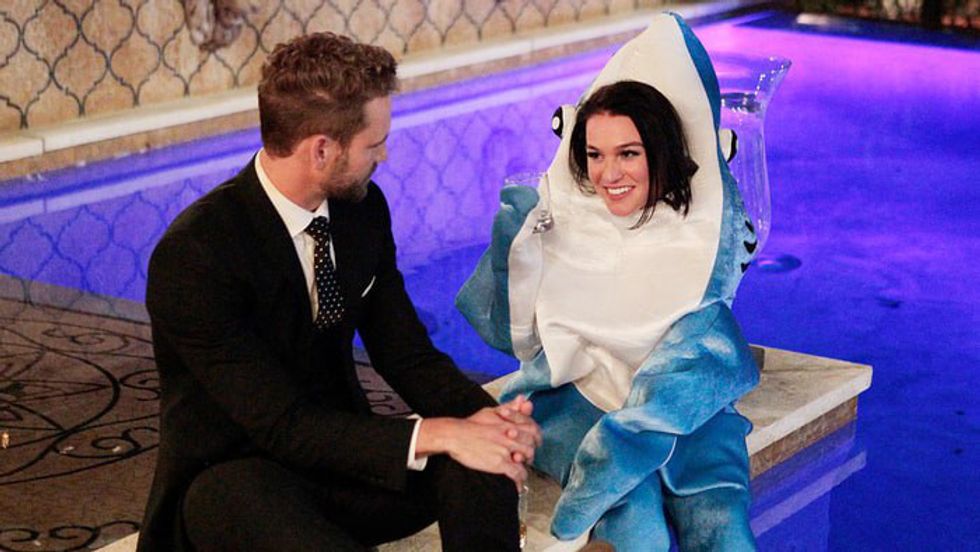 You have to give best entrance to the girl who decided to wear a shark costume and claim that she was a dolphin all night. Alexis, a 23-year-old "aspiring dolphin trainer" not only created a talking point on what can be a fairly awkward night, but also made sure Nick knew her career goals. Major props to dolphin girl.
Most Dramatic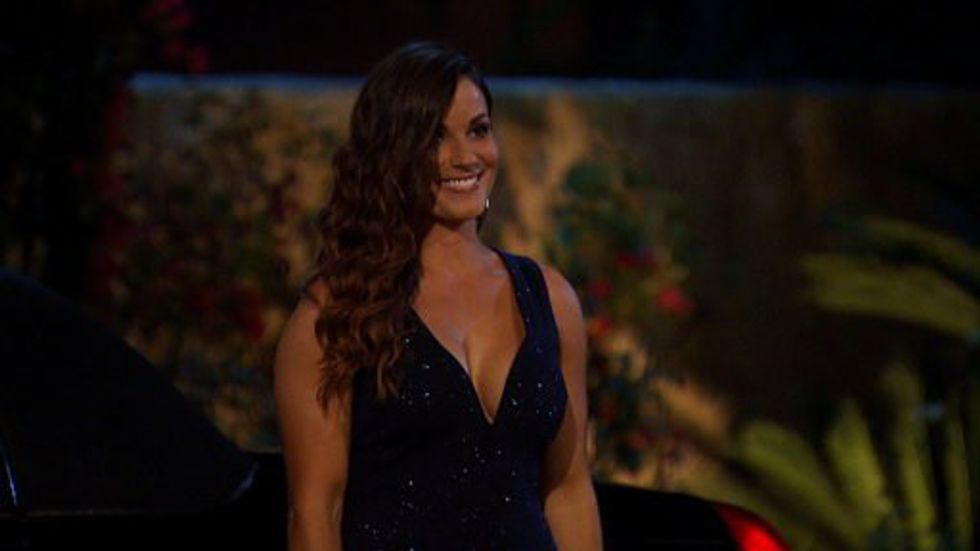 Most dramatic entrance goes to 29-year-old doula, Liz Sandoz. Keeping it in the Bachelor family, Liz revealed that she and Nick had spent the night together when she was Maid of Honor to former Bachelorette Jade Roper at Jade and Tanner's wedding nearly nine months ago. Nick seemed irritated and a little confused as to why Liz would show up after not speaking to him for nine months, but only time will tell as to how the women will react when Liz tells them.
My Top Picks:

I think it is critical to point out that 15 of Nick's 30 women to choose from are 10 or more years younger than Nick who is thirty-five. It is not that I do not believe a large age gap does not work, I just think that when given a pool of age-appropriate professional women, the younger girls may not be as suitable for Nick.
I would also like to point out how much more career-focused this group of women is than Bachelor contestants in years past. This group contains multiple nurses, business owners, and law school graduates. Way to go Bachelor Execs.
Vanessa is a 29-year-old special needs teacher from Montreal, Quebec, Canada. Not only is her job incredible, but she also speaks three languages: French, English, and Italian. She is clearly very intelligent as well as being very compassionate. She also mentioned that she can't wait to be a mom, something Nick is looking for in a woman.
Pick #2: Danielle Maltby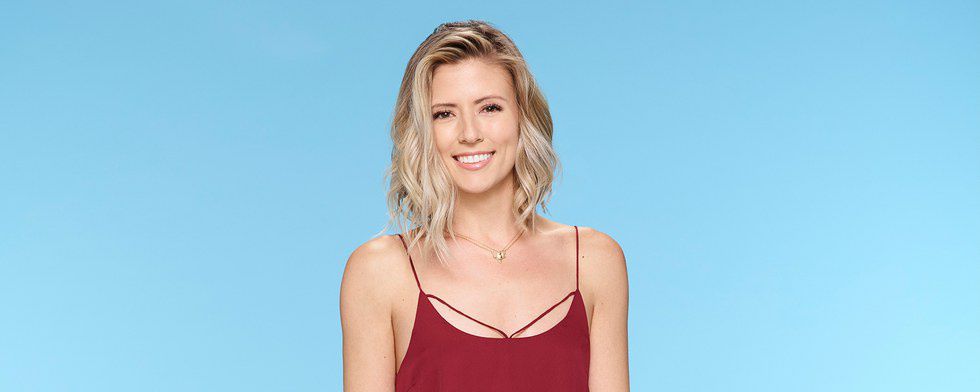 Upon viewing her video introduction, Danielle seems like an incredibly sweet person. She is a 31-year-old neonatal nurse from Nashville, Tennessee, she loves the Notebook and wishes she could be Hermione Granger. However, she has had a rough past. She was previously engaged when her fiancé passed away a few years ago, leading her to move to Nashville and start and whole new life. While Danielle seems to be one of the most genuine contestants I worry that her soft-spoken, quiet demeanor could be overshadowed in this setting.
Pick #3: Rachel Lindsay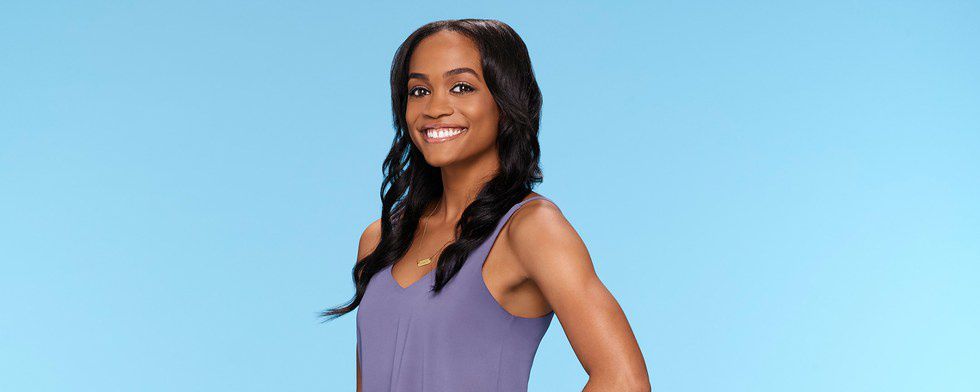 Rachel is a 31-year-old attorney from Dallas, Texas. She received the first impression rose on night one clearly due to her eloquence and confident demeanor. While she is very intelligent and has an obvious connection with Nick, her bio talks a lot about her "missing out on love" due to her career. I worry that she might have trouble opening up to Nick or their future career plans may not align enough for something to work.