The sixth season of "Bachelor In Paradise" has only just begun, and MAJOR drama has already hit the fan. Despite an incredible cast of characters, all eyes are currently on Blake Horstmann — once known as Becca Kufrin's sweet and sensitive runner-up — and Caelynn Miller-Keyes, who came to paradise on a mission to destroy Blake's reputation.

If you missed this week's premiere episodes, what could possibly be more important to you than "Bachelor in Paradise?" But that aside, you need to know that Caelynn hooked up with Blake at Stagecoach music festival, and that she was NOT happy with how things between them turned out.

As soon as she arrived in paradise, Caelynn revealed to the cameras that Blake had sex with her just one night after having sex with Kristina Schulman, who he had been casually seeing prior to Stagecoach. She claimed that Blake was also texting Hannah G. while Caelynn was still in bed with him the morning after their hookup. She said that he then "ghosted" her and later told her she was "a mistake." According to Caelynn, Blake contacted her before they left for paradise and asked her to keep their night together between them, making her feel like a "dirty little secret."
When Caelynn finally sat down with Blake to let him know how much he had hurt her, he apologized profusely and looked genuinely shocked that she felt this way. Because of the picture Caelynn had painted of Blake, Bachelor Nation assumed his reaction was just a classic f*ckboy move, and that he was playing dumb to get away with his actions, but I'm not so sold on this.
It was AFTER Tuesday's episode aired when Blake took to Instagram to share screenshots of his pre-"Bachelor in Paradise" texts with Caelynn: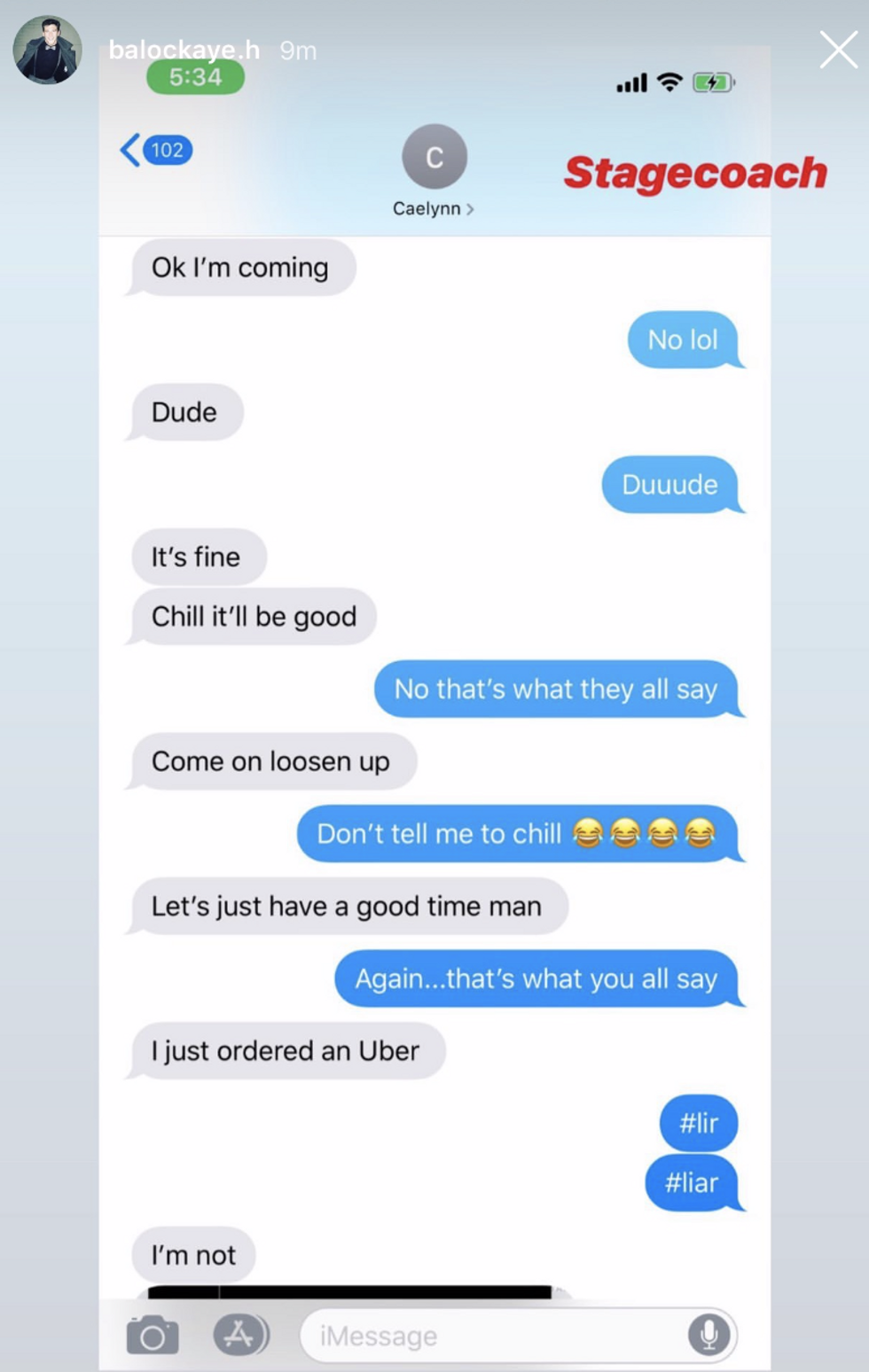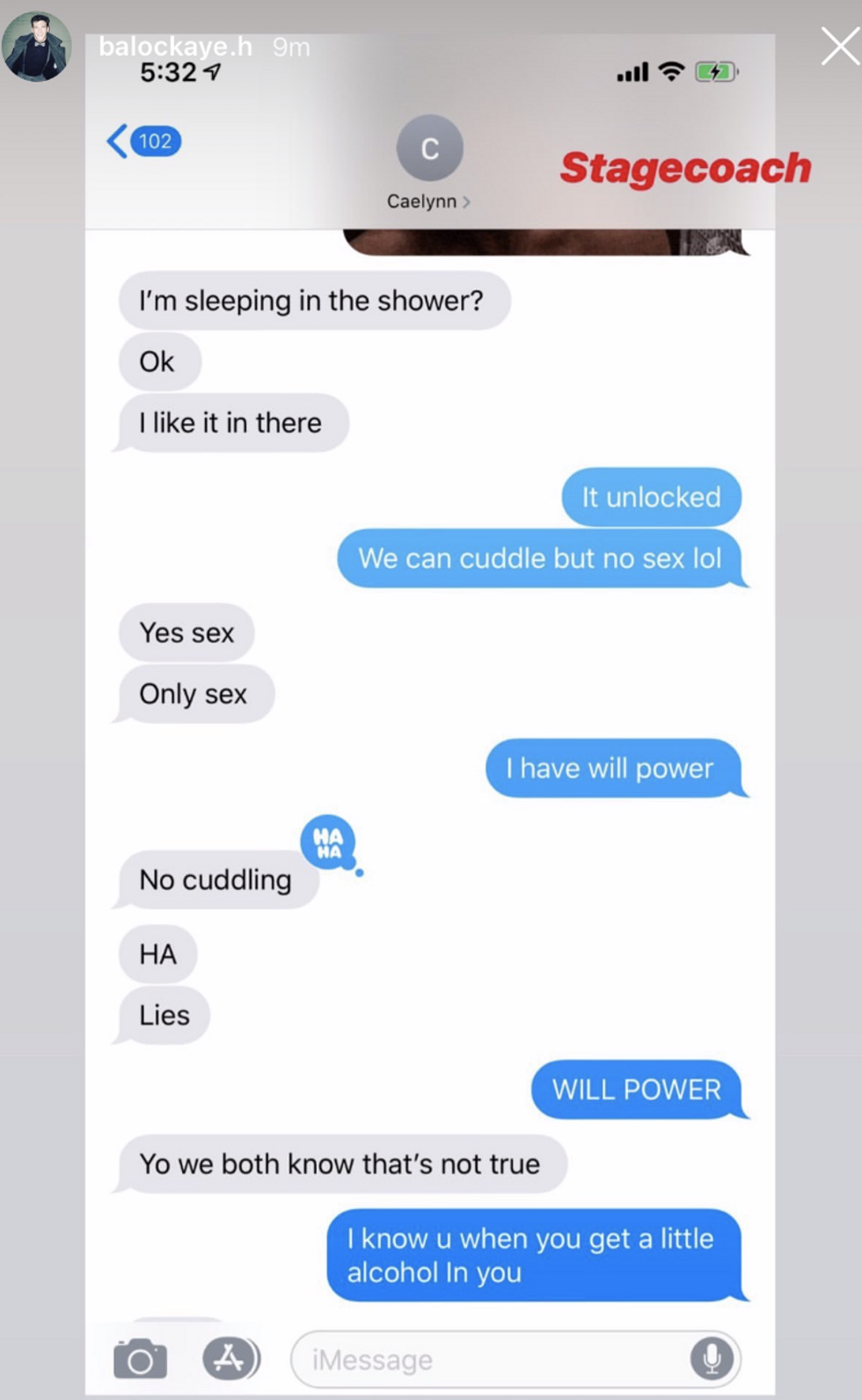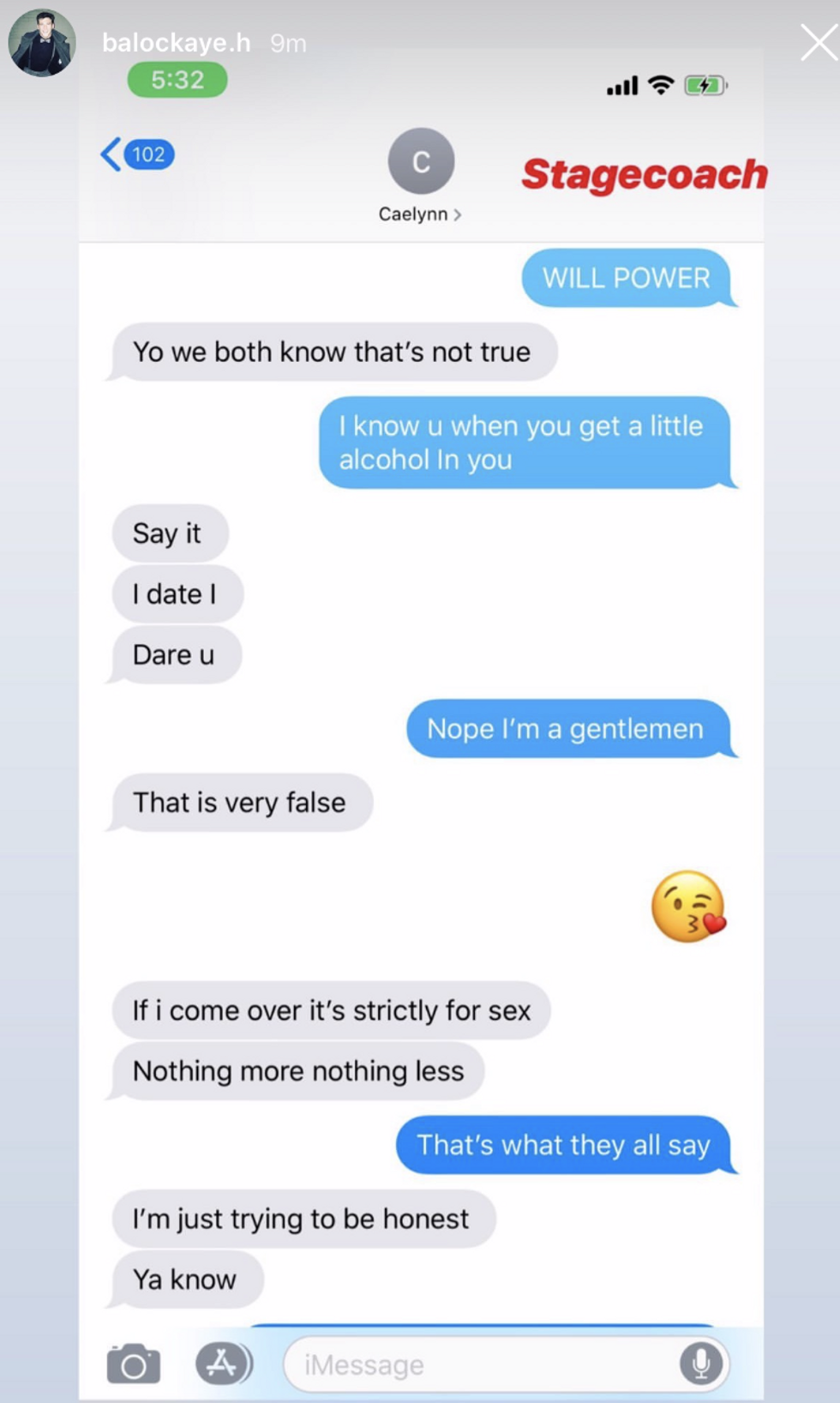 Although Caelynn made it seem like her night with Blake meant something to her, it's clear from their texts that she communicated the exact opposite to Blake. It appears that SHE was the one who pressured HIM to hookup (which, btw, is not okay, regardless of gender) and explicitly stated that it was "nothing more nothing less" than just sex.
We don't know what, if any, further communication or banter occurred between them following their Stagecoach encounter, but Blake also shared messages between him and Caelynn from the week before paradise, when they contemplated whether or not to tell anyone about their night together.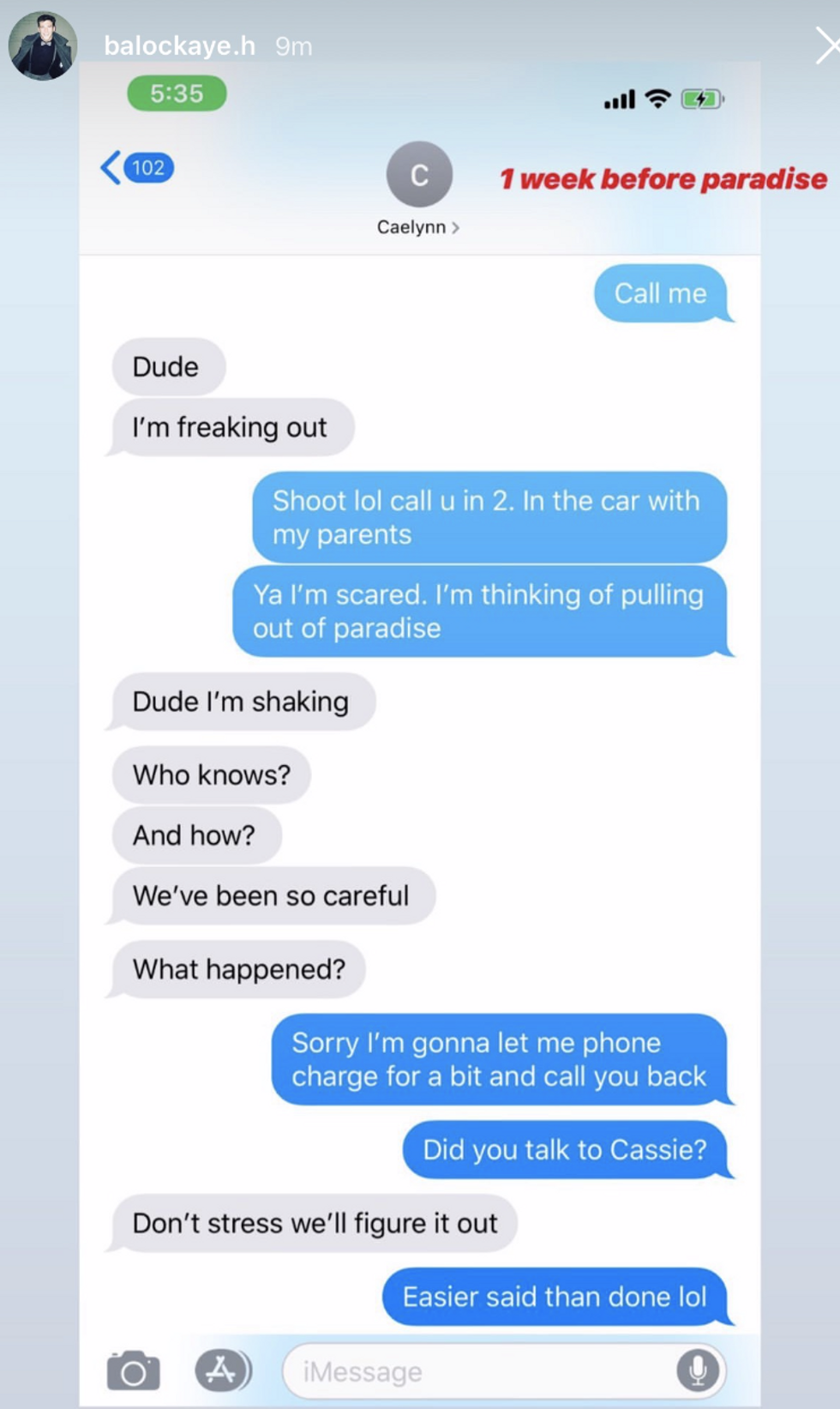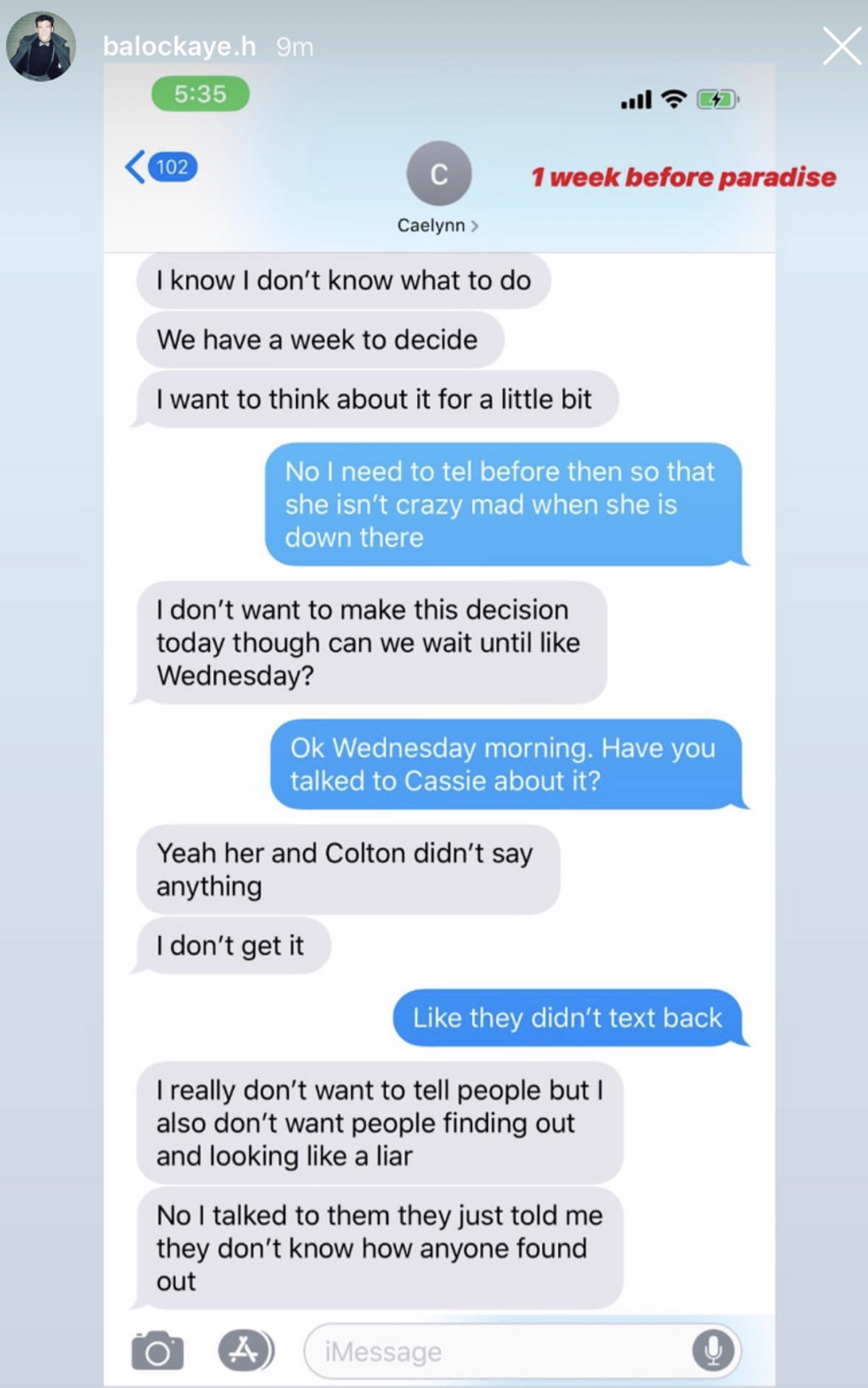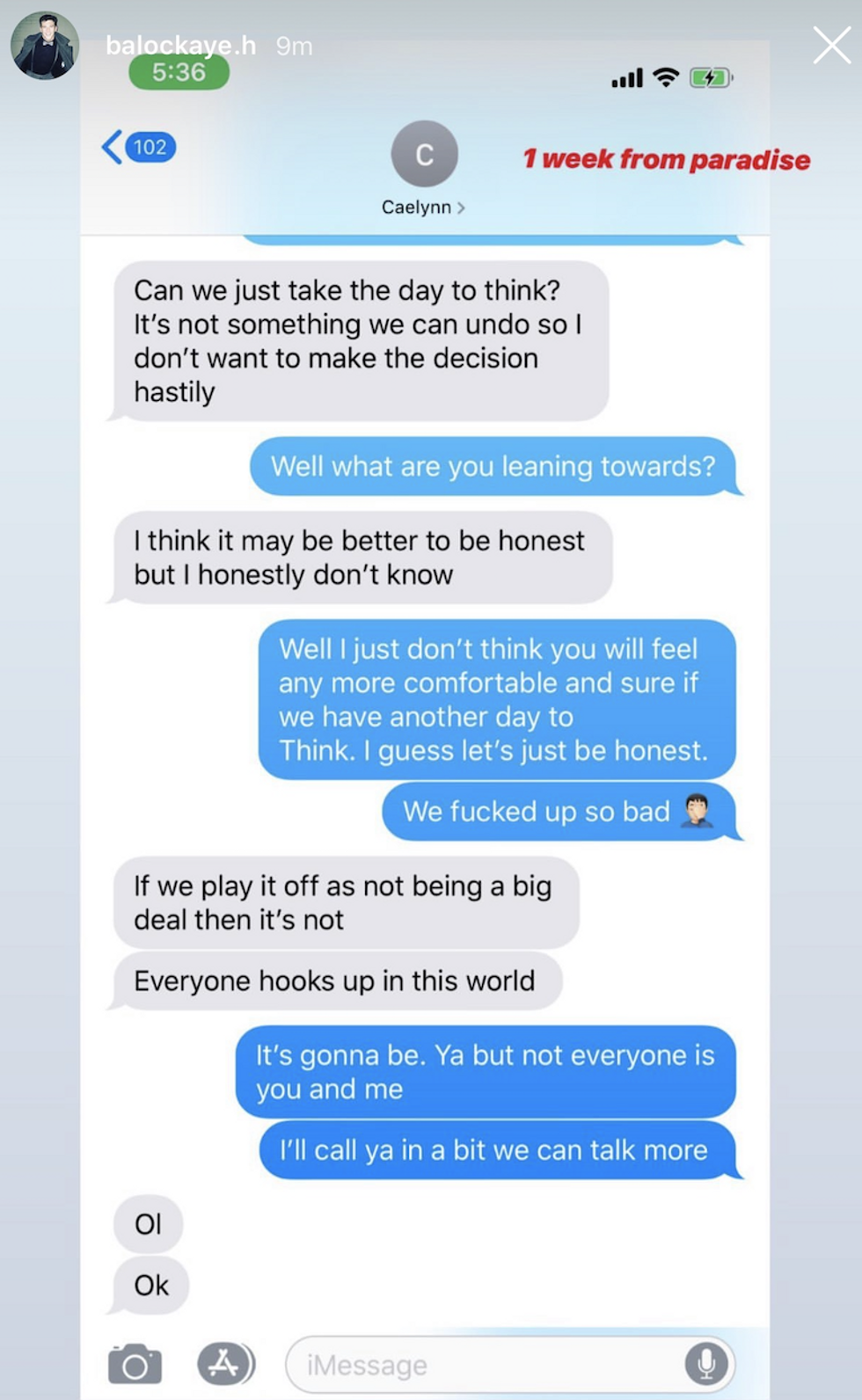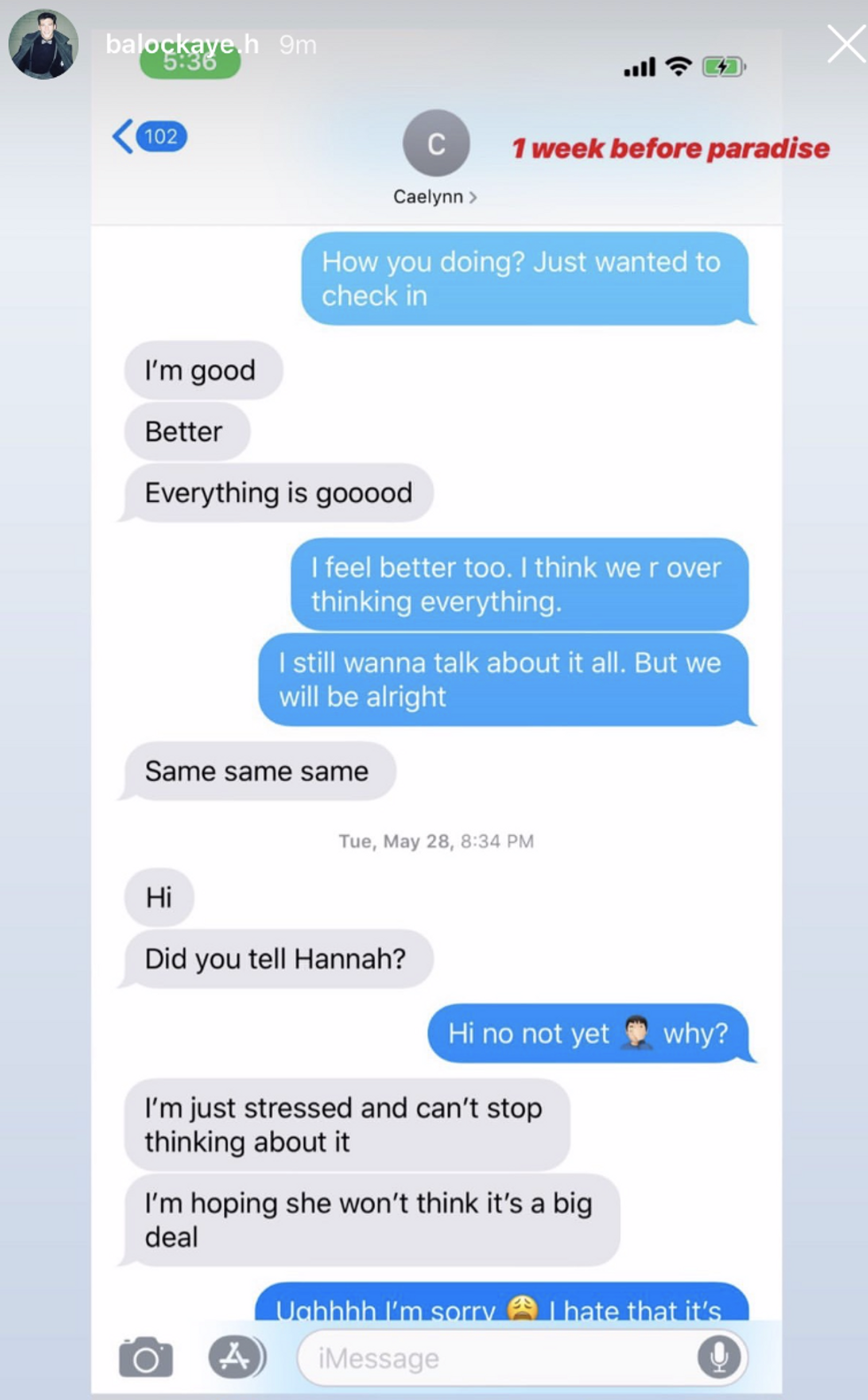 Based on these conversations, it appears that Caelynn never expressed to Blake that she was interested in him as more than a friend, that their night together meant something to her, or that she was hurt by his actions.
If anything, it appears that HE was urging HER to be open about what happened between them and that he wanted to tell Hannah G. ahead of paradise, so that she didn't have to find out about it later, after he began to pursue a relationship with her.
This entire mess, though super entertaining to watch on television, is an important reminder for anyone who has ever tried to force a relationship with someone in all the wrong ways.
Caelynn came into paradise hot. She felt totally scorned by Blake, but did she have a right to?
Sure, Blake could have handled things differently. Maybe he shouldn't have moved so quickly from Kristina to Caelynn (though he was unattached to either at the time). Maybe he should have been more assertive and rejected Caelynn's advances. Maybe he should have avoided getting intimate with anyone from Bachelor Nation if he planned to pursue Hannah G. in paradise. But, at the end of the day, none of these actions make him a f*ckboy. He never disrespected Caelynn, he never made false promises, and he wanted to be honest with the woman he intended to pursue.
Failing to catch feelings for a mutually-agreed-to-be-casual hookup does NOT make someone a f*ckboy or f*ckgirl.
If Caelynn really did have strong feelings for Blake, she should never have assumed that casual sex with him would eventually lead to a relationship. Maybe if she had been honest with him about their night meaning more than "just sex" to her, he would have considered and reciprocated those feelings. Instead, she played the part of the "cool girl" in hopes that he would fall for her.
Let her mistakes be a lesson that entering into a casual relationship while secretly wanting something more is not the way to someone's heart.
Follow Swoon on Instagram.