Arizona State University is one of the largest universities in the United State of America. During my college search, I initially didn't think much of it, but I have grown to love it immensely.
However, the reasons I love it may be the reasons others may not be drawn to it.
1. School spirit.
Arizona State University Football
One of the biggest reasons I fell in love with Arizona State University was the immense amount of school spirit the Sun Devils have. I have always wanted to go to a Division 1 school with a big student section and ASU has just that. The satisfaction of beating the University of Arizona in the territorial cup is something I would love to experience.
Not only is there a ton of school spirit in relation to sports, but there is also a ton of spirit when it comes to tradition. Whitewashing the A on A Mountain, guarding the A, you name it, ASU has an unforgettable experience with your fellow Sun Devils.
Tons of school spirit isn't for everyone, though. A lot of people are drawn away from ASU because of the intense sports and spirit. Many of my friends are also not interested in sports and tailgating; they want a more intimate experience and that is totally understandable. ASU's school spirit isn't for everyone, but it made it the perfect school for me.
2. Diverse academics.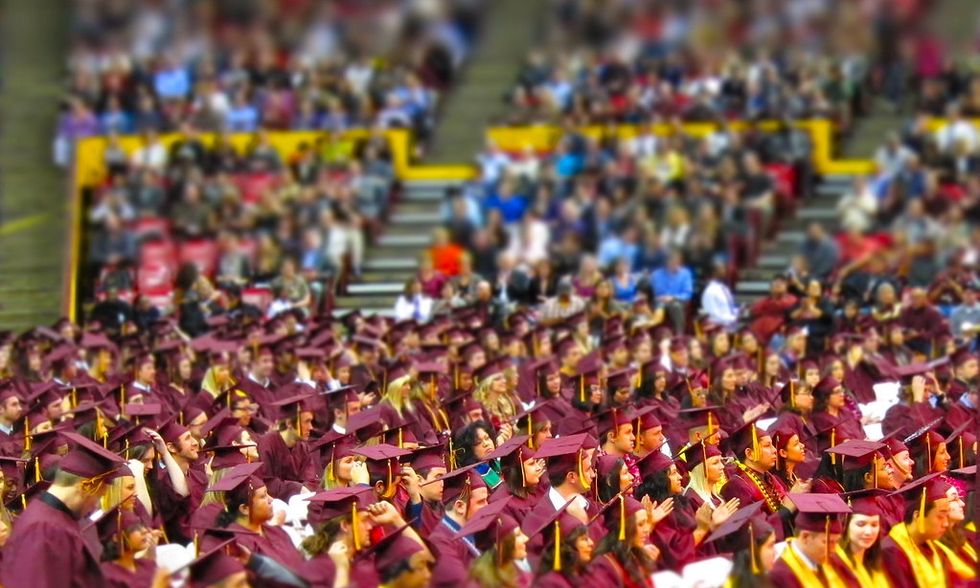 Arizona State University undergraduate commencement
At Arizona State University, we pride ourselves on being number one in the country for innovation, ahead of Stanford and MIT. This, paired with the numerous degree programs offered, is what drew me to ASU over any other college or university. I loved that a school so large still allows students to thrive in smaller classes with top of line professors. The ability for me to take classes outside of my major on hundreds of different topics is an amazing opportunity that other colleges did not offer.
Sometimes, however, so many degree options can be overwhelming to students. Smaller institutions can provide students with a more focused curriculum which is very appealing to students who know exactly what interests them. In addition, ASU is an extremely large, public university, and a lot of students prefer a much smaller setting. For me, ASU provides me with a large student body but small classes, which isn't for everyone, but it's perfect for me
3. The weather!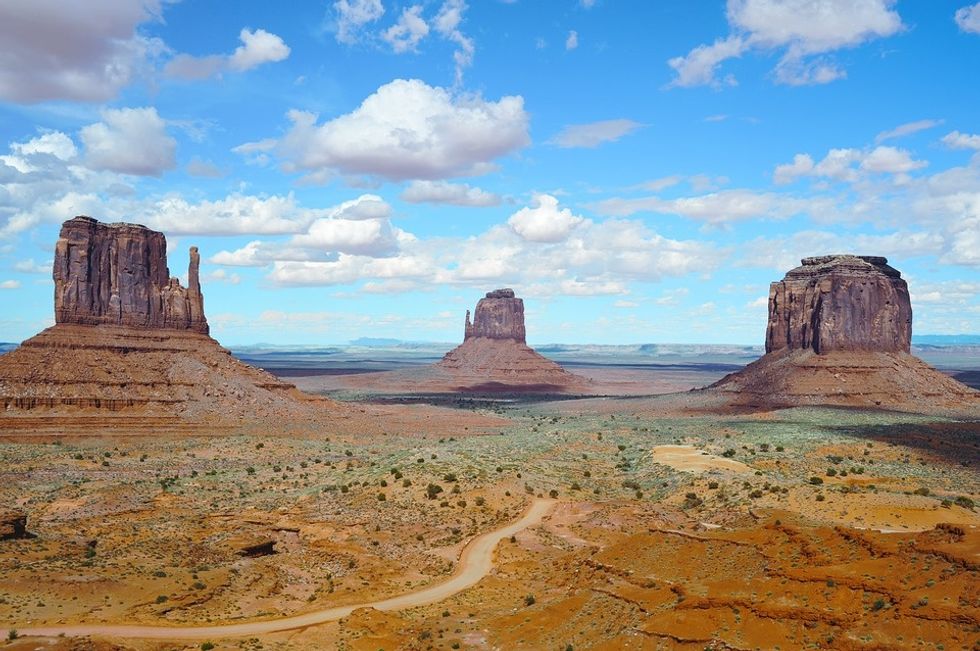 The deserts of Arizona
Arizona is hot. That is a given. As a native Philadelphian, I am fairly acquainted with very cold, snowy winters and very humid, rainy summers. Something I have always longed for is to live in a place where I wouldn't have to deal with snow and ice and I found it in Arizona. 300 days of sunshine sounds like the place for me since all I am used to is snow and rain.
Sure, it still rains and snows sometimes in Arizona, but not nearly as much as Philadelphia. Obviously, the climate of the area ASU is in was not the deciding factor in my decision, but I would much rather be warm for most of the year than chest deep in snow!
Heat is definitely not for everyone. Arizona summers can get as hot at 120 degrees which can be unbearable to some. A few of my friends actually love snow and dream of going to places where they can have snow many months out of the year. Snow is great, but I honestly love the warmth Arizona has to offer to its residents.
Arizona State University has my heart, but it isn't like that for everyone. If you are deciding to go to ASU or not and are reading this article, take everything I say with a grain of salt. There are so many other reasons why I chose ASU that I won't get into in this article, but these are just a few of the bigger picture items I took into account. Other students at ASU also may not agree with all of these.
Everyone chooses their college for their own reason, and these are just a few reasons why I chose ASU.