Worcester, Massachusetts is an emerging city just about an hour away from Boston. I enjoy going to local coffee shops to write, sketch, or read a novel because I enjoy the environment. The shopping in Worcester is improving as well. I am impressed with the artistic vibe that is showcased through the places I get coffee, eat, or shop. The city is becoming more artistic and I gain inspiration from others around me. Here are my top 5 places in Worcester:
1. Corner Grille
This place is literally the cutest pizza place ever. Their chicken caesar salad thin crust pizza is to die for! Corner Grille is a small restaurant that is perfect to just sit down and get something delicious to eat. It is decorated in a fabulous fashion. If you dine in you can draw on the tablecloth (my favorite part), there are lights surrounding the area, and there are even tablecloth creations that are hung up to share with the public. They have these adorable mason jars stating "Lemonade for Two" that just gives the place an overall cozy vibe.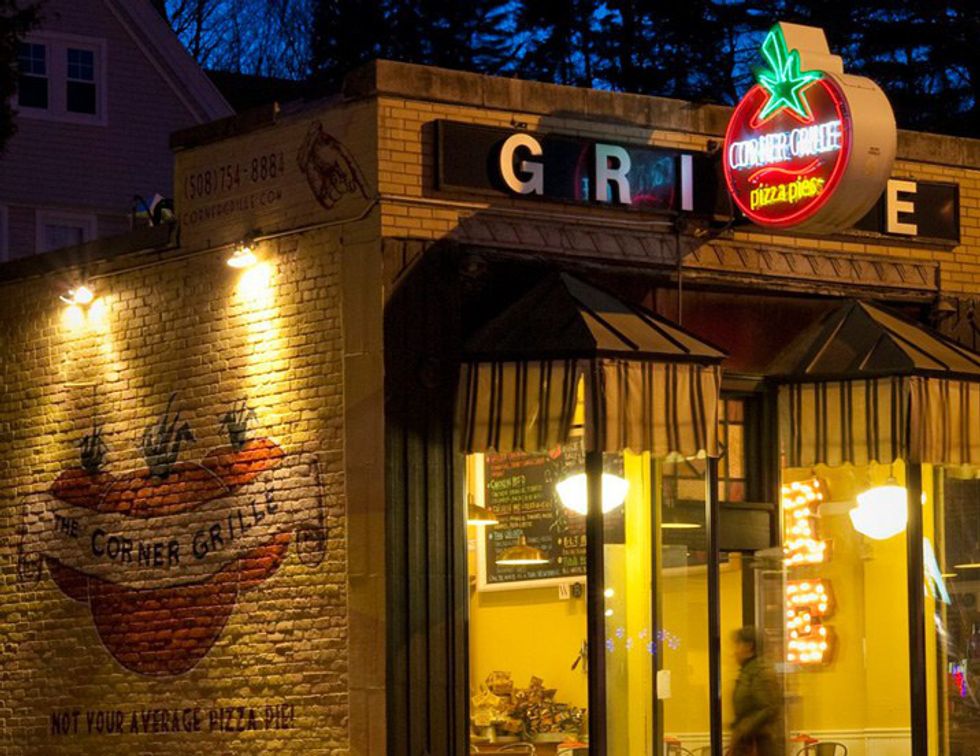 2. Nu Cafe
This place has the perfect "writer" vibe. Although it is usually packed, I find this place a wonderful writing spot for us writers out there. Their smoothies are made fresh and are totally worth the money. This place welcomes all age groups and is a great place to catch up with some friends.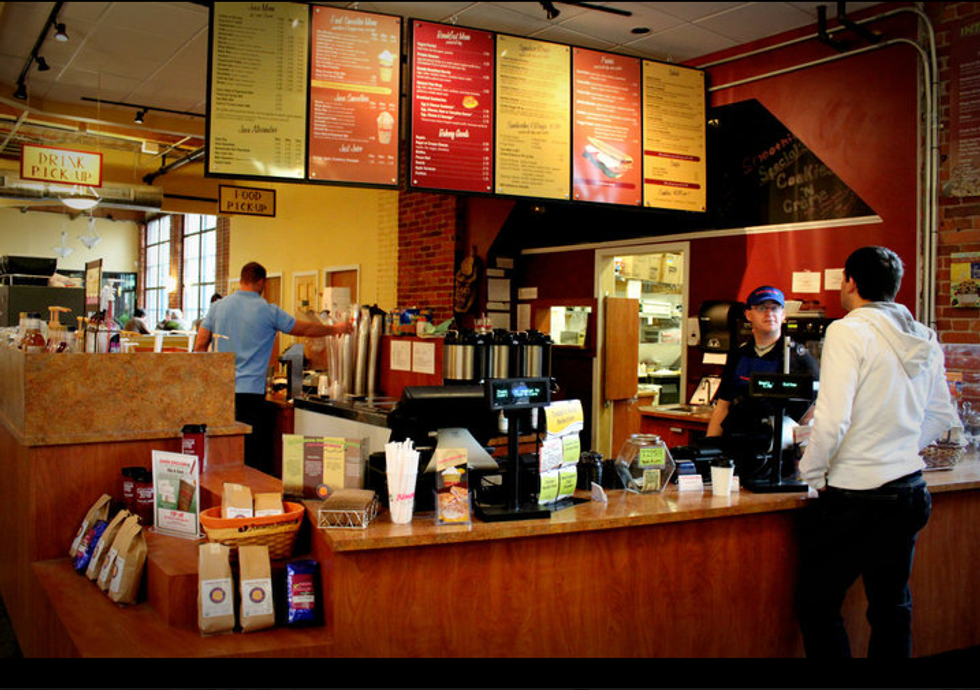 3. Crompton Collective
This place is on the rise. They know how to market themselves well on social media and are always trending. Crompton Collective is always showing up on my social media feed releasing information about store hours, new merchandise, and various sales throughout each week. The shop celebrates local creative individual's and focuses on vintage everything. The building used to be a Worcester mill but is now a store for local artists and makers of all kinds. Crompton Collective has mostly young artistic workers that help give the store an edge. These young workers market the store well on social media.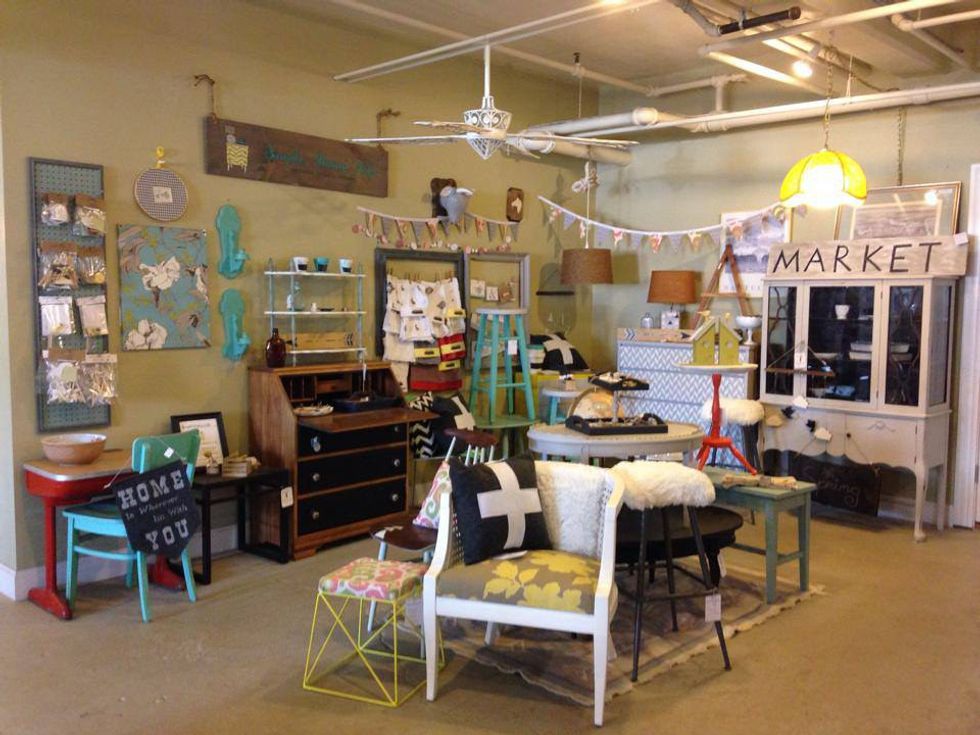 4. Grime
Located on Shrewsbury Street, Grime, sells both used and new merchandise. The store welcomes customers to trade with the store or sell their clothing to gain money or store credit. Not everything is accepted when items are brought in to be sold or traded, but I love the artsy vibe that the store gives off. The clothing is adorable and Grime is something that most vintage lovers would enjoy. The prices are decent and there is always something I can find in the store that I must buy.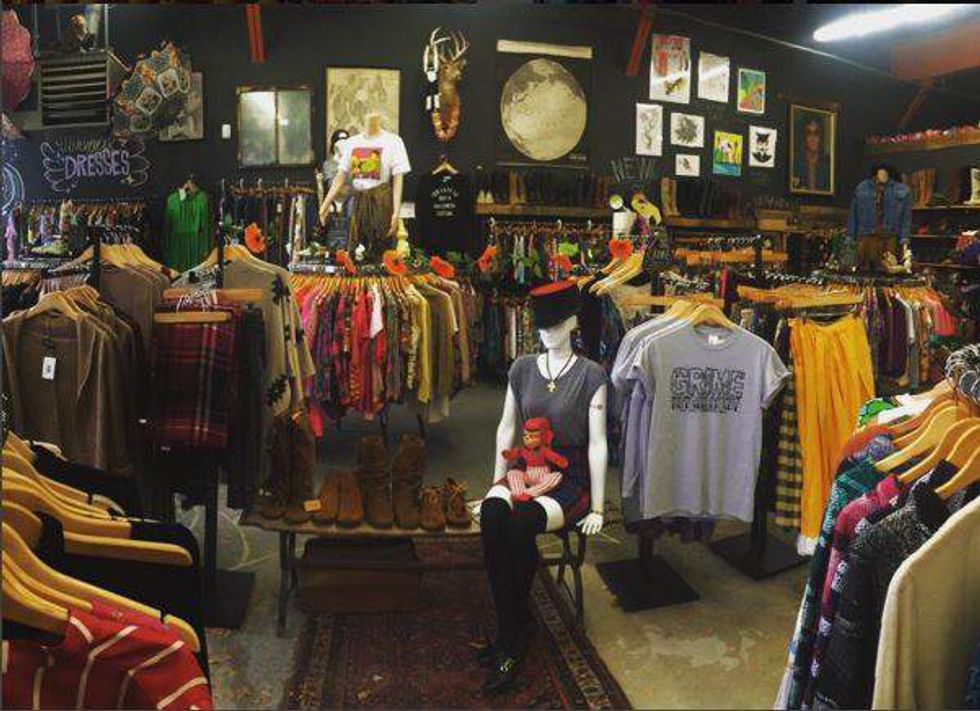 5. Birchtree Bread Company
Birchtree Bread Company is one of my absolute favorite places to go to work on homework, write, sketch, or catch up with some friends. There is just something about the overall atmosphere of the place. My creativity flows easily in this type of atmosphere and the coffee is incredible. Birchtree has various healthy alternative options as well as delicious breakfast goodies. Live music is usually in effect and really gives that perfect coffee shop vibe that us millennials love so much.