Sometimes Instagram is hard. I mean, how am I supposed to be coming up with catchy captions every single time I post a selfie or a (not so) glamorous picture of my outfit? (I guess that's just me. Getting a good picture of my entire outfit is truly a workout.
Not to be extremely vain, but I want likes on my posts. After a few years of posting on Insta, I have realized that sometimes the caption matters more than the photo. Crazy, right?
I'm guilty, too, though. Heck, someone can post an unedited pic of their feet, effortlessly captioned with a witty comment, and you bet I smash that heart button. Sure, I might've cringed a little from the picture, but I smiled. And honestly, that's what we all like to do.
I'll admit: I still suck at social media. Despite having an account since I was 12 (you better believe that account has definitely been deleted, haha) I am still learning. Honestly, for some, posting on the Gram is an art.
Honestly, I want to master it, too. But sometimes, I want to feel cute and flirty.
So, to help me, I have compiled a list of song lyrics that are sure to get a 'like' on Instagram. If you're like me, don't worry! I've got you covered.
So, without any more rambling, here they are:
---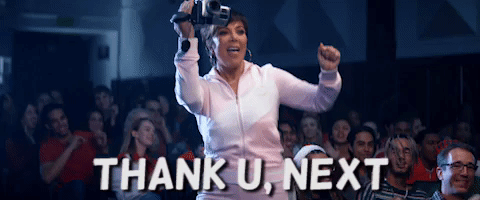 media.giphy.com