"You may not always have a comfortable life and you will not always be able to solve all of the world's problems at once but don't ever underestimate the importance you can have because history has shown us that courage can be contagious and hope can take on a life of its own." -Michelle Obama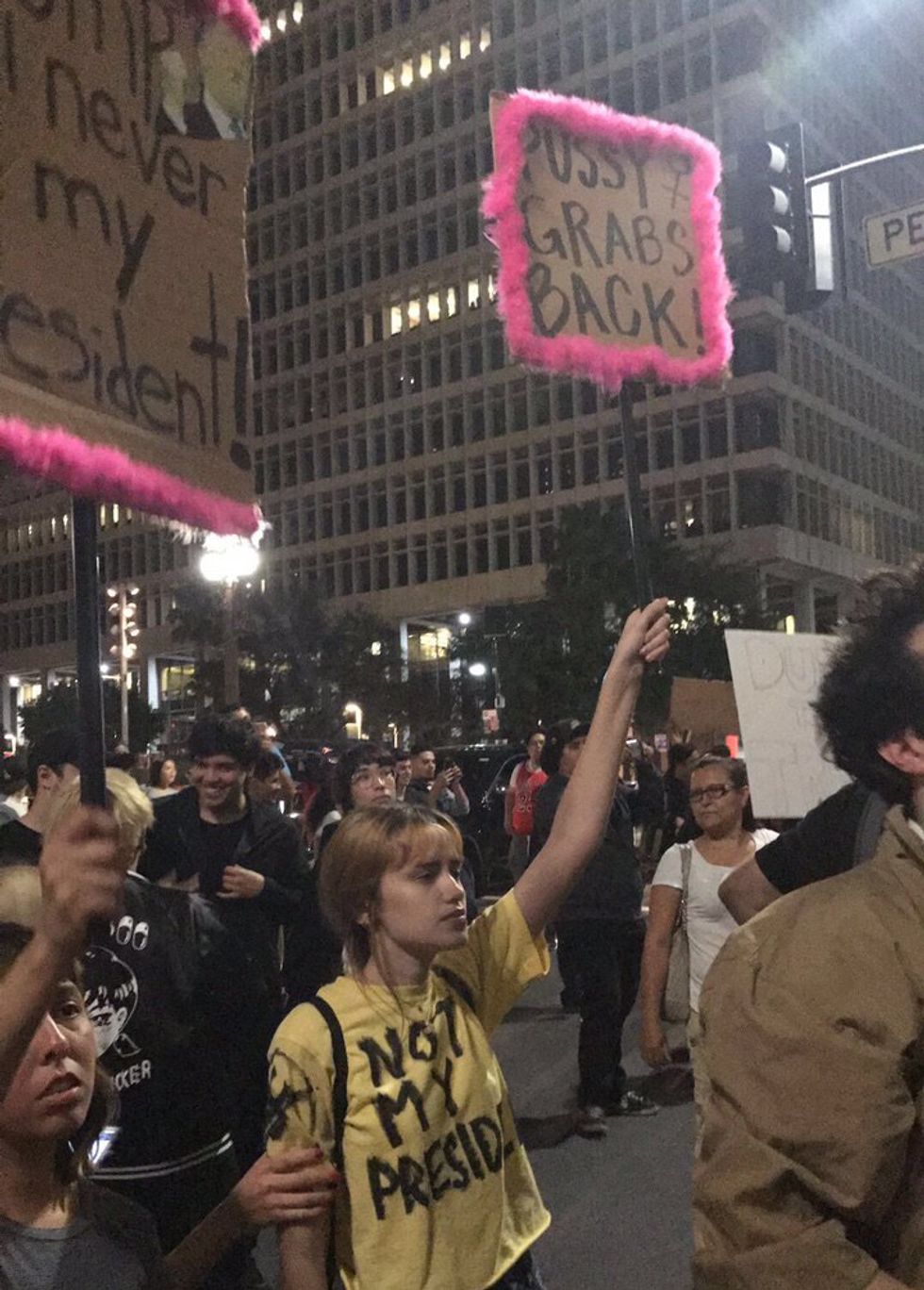 On Wednesday, November 9th, 2016, I woke up feeling like I had just been hit by a bus. You know that feeling after a sleepless night, that was full of bad decision, that is now a hangover?
At 7 a.m. my 11 year old brother walked in to my room and asked me "Who won the election" In the moment I was not in the mood and with some snark in my voice I responded with, "Who do you think?" The night before my brother who followed the election with me whole heartedly for the past year and a half told me he was tired and going to bed praying he would wake up to the first female president.
That morning my phone was also clogged by text messages from many of my friends and classmates who didn't know how to go about the day after sobbing all night due to this election's outcome. As I read these messages, I could not relate more, and hearing others tell me they cried, brought tears to my eyes. Being the Californian that I am, the Angeleno in me knew I wanted to join the protests, and rallies against Trump that day.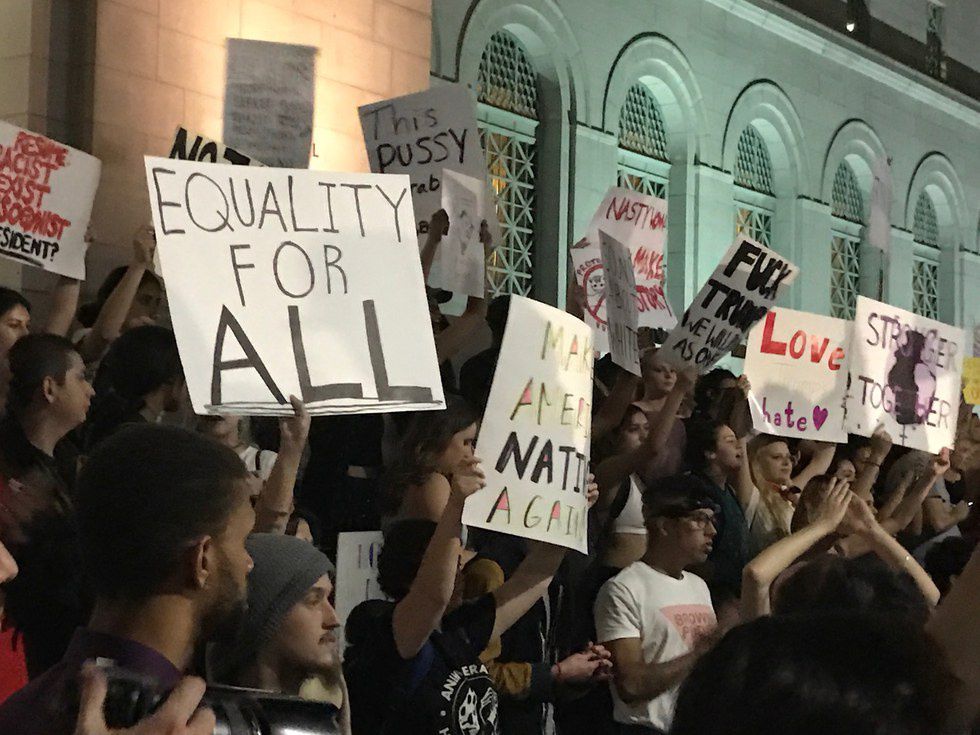 After class, two of my classmates and I decided to head to Downtown Los Angeles and protest. Upon arrival, at City Hall I found it very inspiring to see so much of the youth. It was inspirational to see them organize for those who don't have a voice.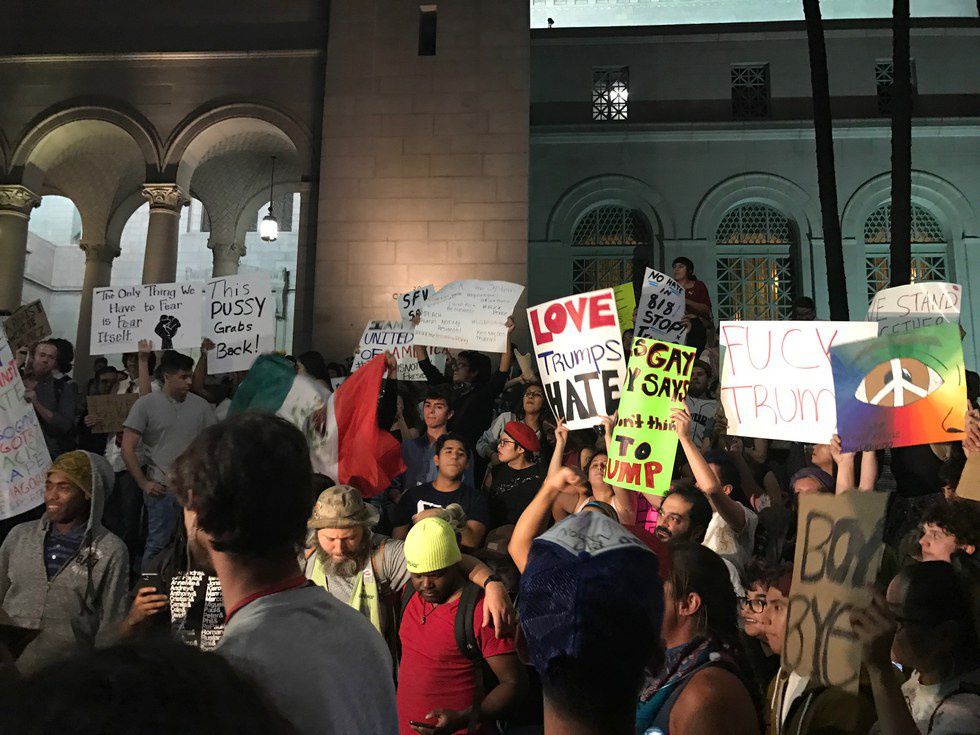 As the minutes went by, the crowds grew. Girls held signs that read "This pussy grabs back," others held signs that read, "Dump Trump," "Equality for all," "Make America Love Again," "Stand against anti-Muslim bigotry," and many more. I believe protests have ignited change in the past, and are always productive. I believe the youth should practice their rights and show that we will fight against what we believe is wrong. However, I do not stand for rioting but there is nothing wrong with peaceful protests.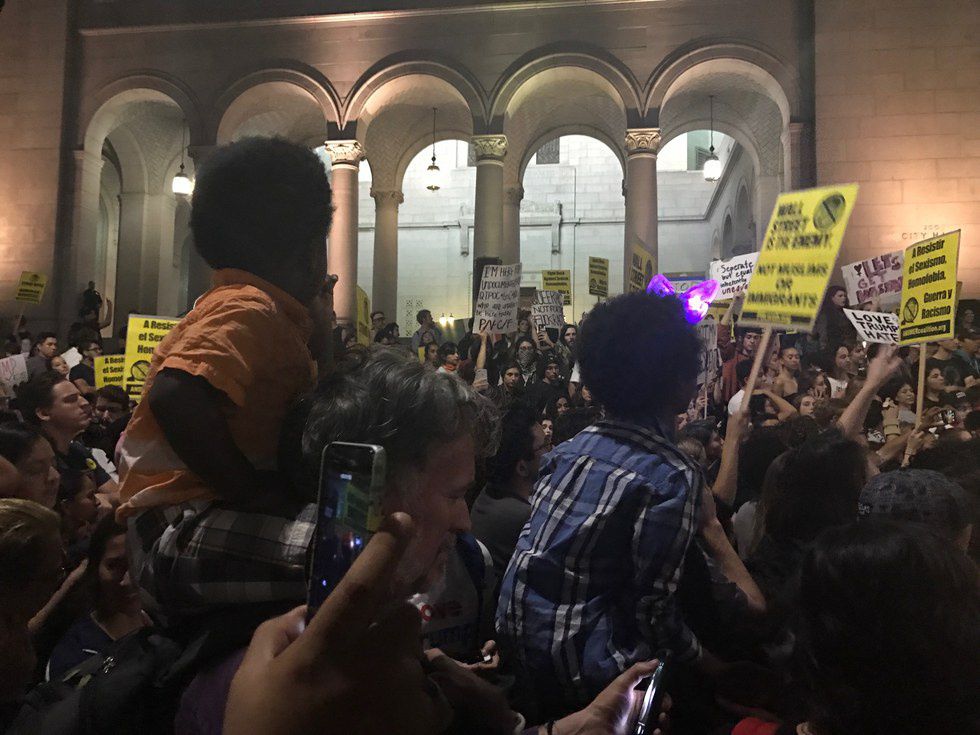 This election along with the poll results mapped of millennial voters proved a few things to me. It proved that as a whole, we stand for the better. We want a female president, and we want real change. It shows we want to fight against those like Donald Trump who promote racism, because we do not want our history to repeat itself. We are aware that our constitution was founded on immigration, we are not for xenophobia, and we welcome all. It shows we stand with the LGBTQ community and we are willing to fight for them against those like Mike Pence who have proven to be homophobic. It also shows that unlike Ben Carson who thinks climate change is a hoax, we know it is real, and we are aware of global warming and we want a sustainable planet for those to come. As a millennial, I am hopeful that our generation will be better, and if you think your vote doesn't count, remember that it does, because all of our voices matter.